Famous Witches – Sybil Leek (1922 – 1982)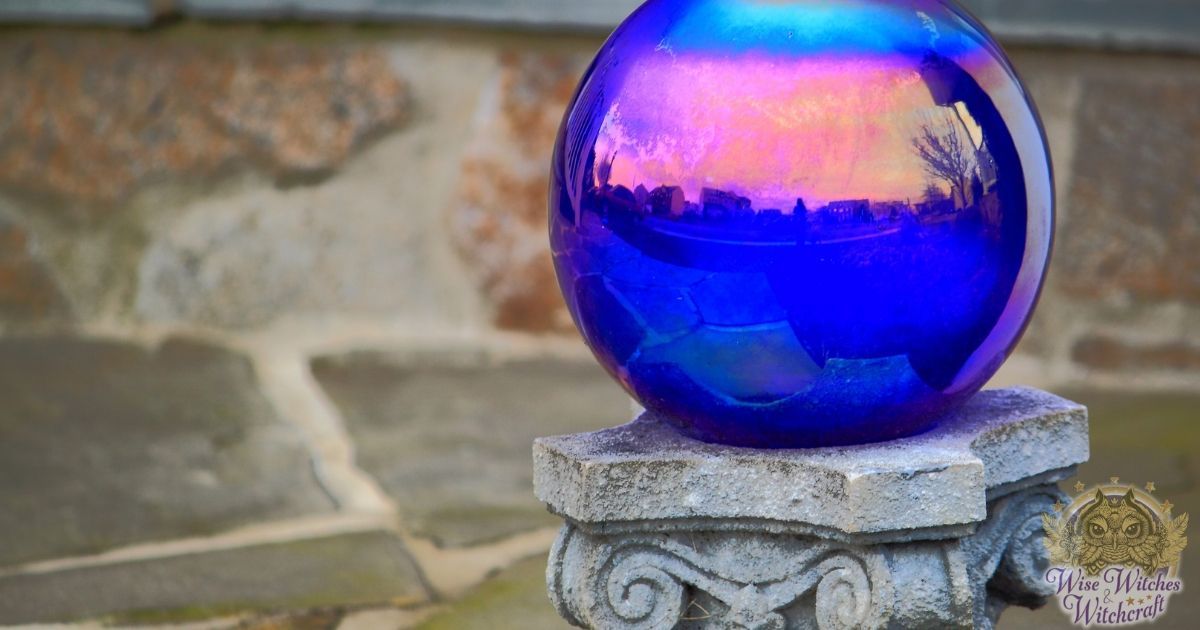 Sybil Leek was an English witch, astrologer, psychic and occult author who wrote more than 60 books on occult and esoteric subjects. Dubbed "Britain's most famous witch" by the BBC, she was a colourful character in her time. Her trademarks were a cape, loose gowns, a pet jackdaw named Mr. Hotfoot Jackson perched on her shoulders, and a crystal necklace that she claimed had been passed down to her from her psychic Russian grandmother.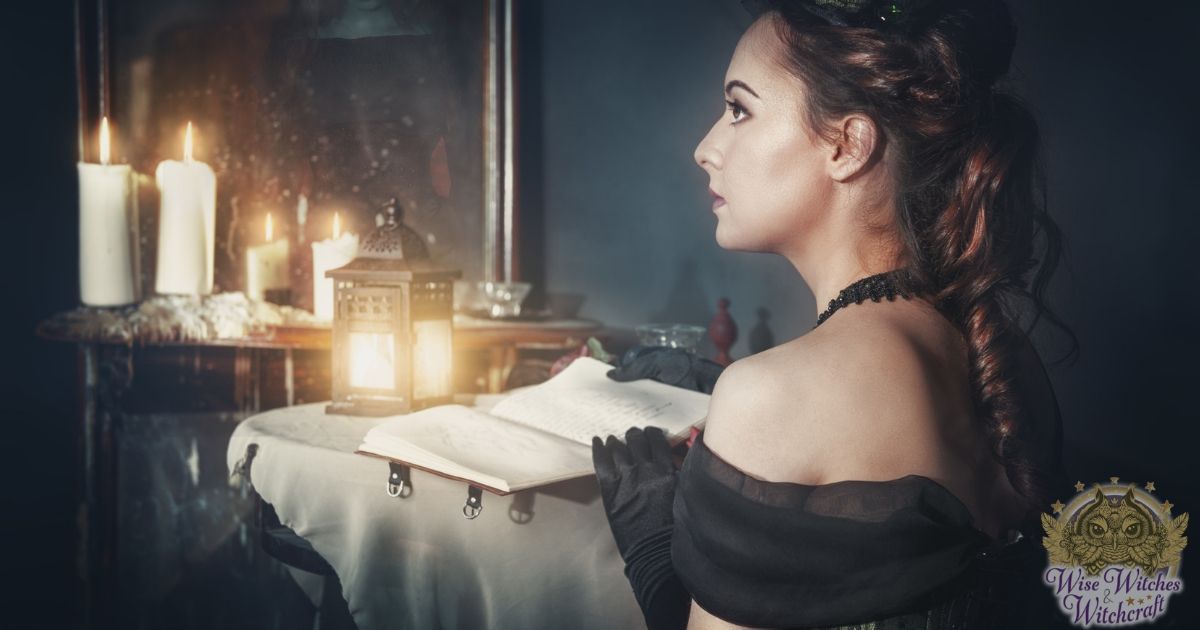 She was born on 22 February 1922 (although her funeral card says 1917) in Normacot, Staffordshire, to a well-to-do family with a long history of witchcraft which can be traced back to a 16th Century ancestor Molly Leigh, who died in 1746 after being accused of witchcraft (and possibly further back to the 12th Century witches of southern Ireland). From an early age, she lived and grew up in the New Forest area of Hampshire, an area steeped in folklore and witchcraft associations.
Her immediate family all played a part in encouraging her to follow the craft. She learned about nature, animals, the power of herbs and Eastern philosophies from her father, and astrology, the psychic arts and divination from her Russian grandmother. She had little orthodox schooling, but many scholarly characters were regular visitors to the family home, including H. G. Wells, Lawrence of Arabia and Aleister Crowley.
At the age of sixteen, Leek met and married a prominent concert pianist and music teacher, twenty-four years her senior. They toured and travelled around England and Europe for a time, but he died just two years after the marriage, and Leek returned home to her grandmother's house. Shortly after, she was sent by her grandmother to a French coven, based at Gorge du Loup in the hills above Nice, to replace a distant relative of hers as High Priestess.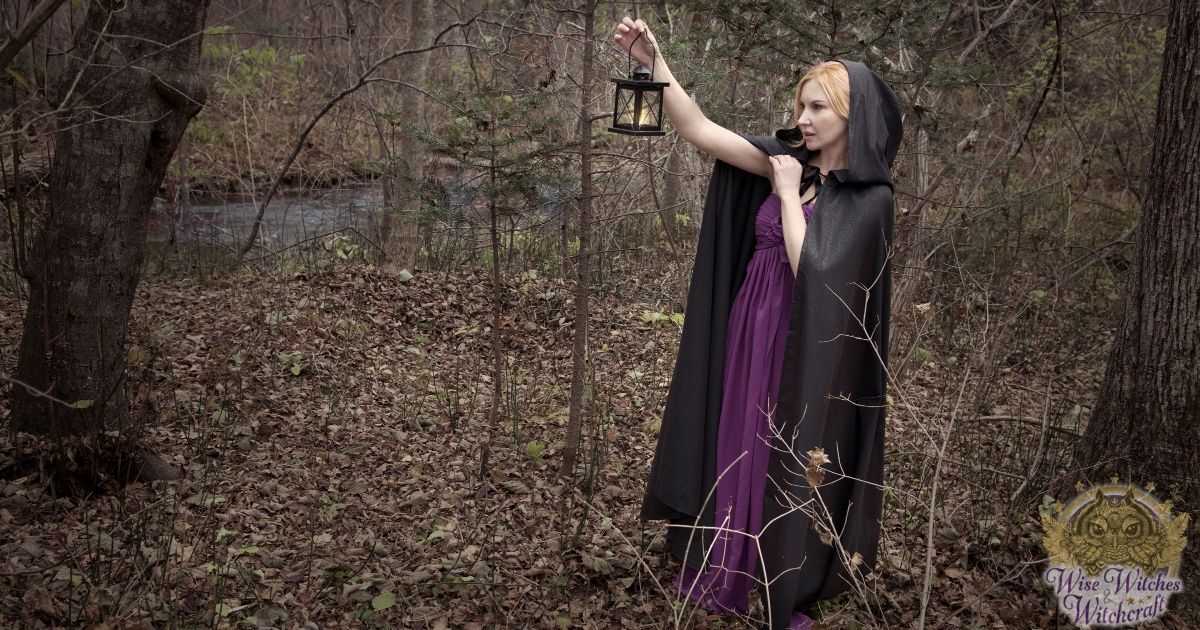 Eventually, she returned to England but, after a short time staying with an acquaintance in Lyndhurst in the New Forest, she went to live with the Romany Gypsies in the forest. She lived with the Gypsies for a year, learning more about the forest, ancient folklore and the practical use of herbs. During this time, she also attended rituals of the Horsa coven in the New Forest, which they claimed had existed for over 700 years, and for a short time she was High Priestess, and therefore a member of the "Nine Covens" council.
Later, her family also moved to the New Forest area, and Leek opened up an antique shop in the heart of the New Forest at Burley (as well as one at Ringwood and one in Somerset), although she refused to sell anything to do with witchcraft. At some point, she met and married a man called Brian, and together they had two sons, Stephan and Julian, who are reported to have inherited the family's psychic gifts.
While walking in the woods one day, she had a vision which made her realize that her purpose in life was to promote the craft and the Old Religion, and she began to do just that. Into the 1950s, her reputation as a psychic, astrologer and witch began to attract attention and, as media interest in witchcraft grew, Leek found herself constantly being pestered by news reporters and tourists, who travelled to Burley specifically to see her. She even had to create decoys in order to be able to attend secret coven meetings, for fear of being pursued by cameramen.
She was eventually asked to move out by her landlord, and she took advantage of the offer by an American publishing house to travel to the United States to speak about her new antique book "A Shop in the High Street" on American television. She saw this as an opportunity to spread the word in America, where the witchcraft revival was just beginning. While in New York, she was contacted by Hans Holzer, a parapsychologist, who invited her to join him investigating psychic phenomena, and they went on to do numerous television and radio programmes on the subject. She then moved to Los Angeles, where she met Dr. Israel Regardie, Aleister Crowley's old secretary and an authority on Qabalah and ritual <strong>magic, and they spent much of their time together discussing and practising Golden Dawn rituals.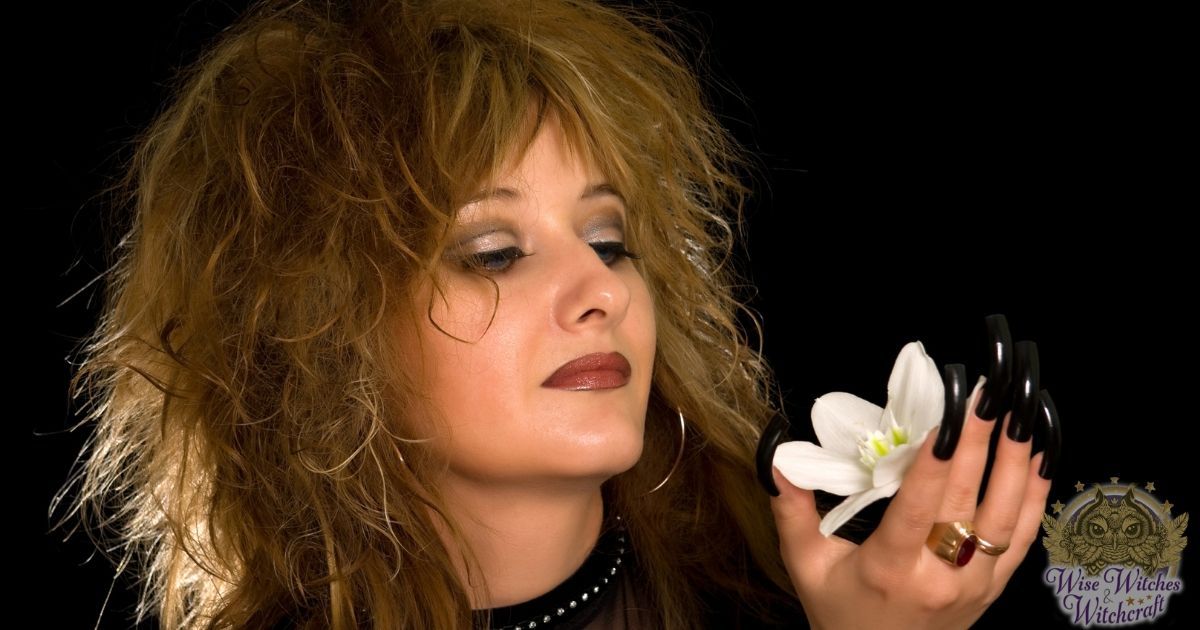 In later years, she moved to Melbourne, Florida, and divided her time between there and her work base in Houston. She continued to promote the craft, her reputation gradually growing until she was touring frequently and holding lectures throughout the United States, as well as in England and Europe. Always strong in defence of her beliefs, Leek sometimes differed and even quarrelled with other witches. For example, she disapproved of nudity in rituals, a requirement in some traditions, and was strongly against the use of drugs. She was also at odds with many other witches in that she did believe in cursing. She was also one of the first of the modern-day witches to take up environmental causes.
Leek died at her Melbourne, Florida home on 26 October 1982.