Money Magic in Folklore and Superstition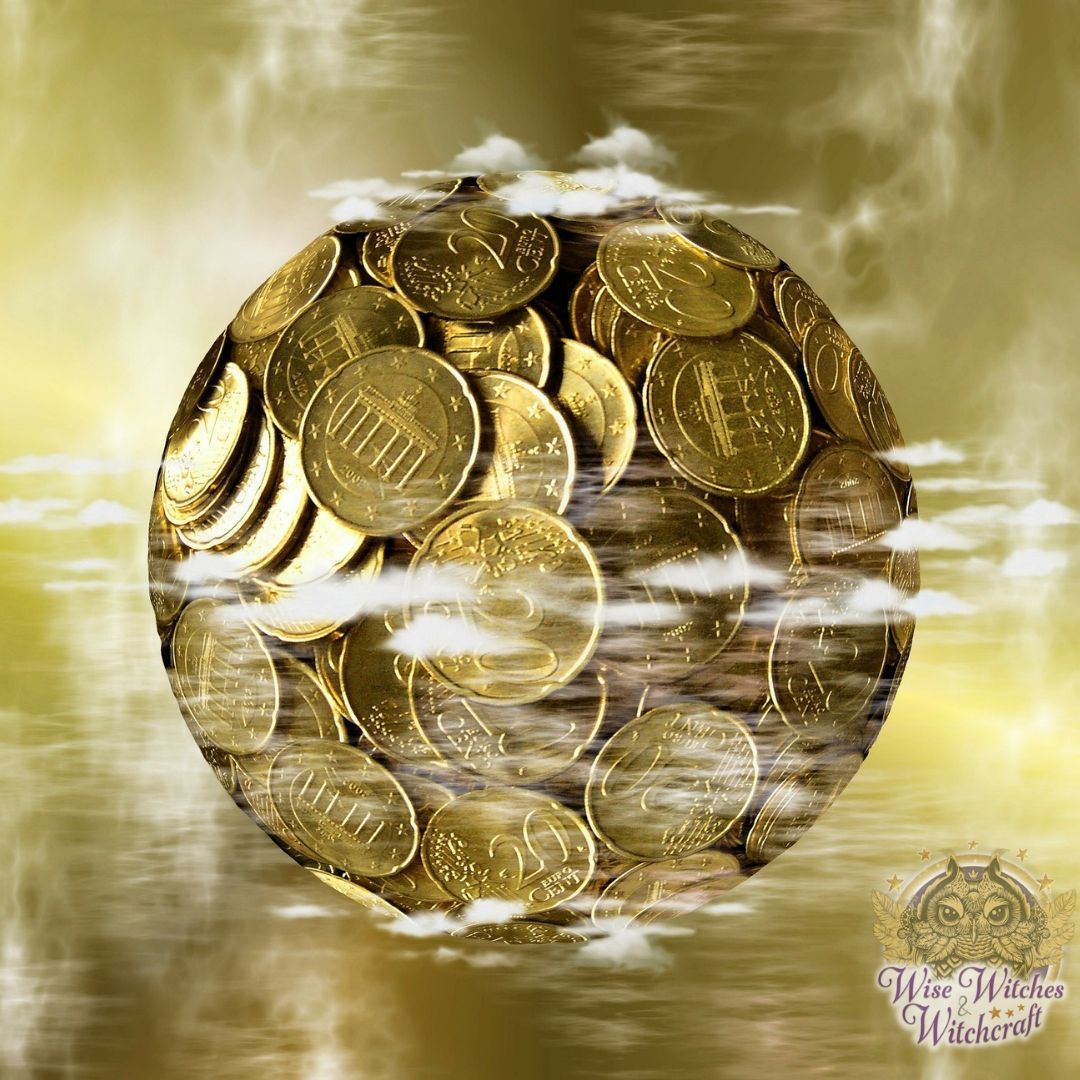 "The way to wealth is as plain as the way to the supermarket. It depends on two words: industry and frugality."
– Benjamin Franklin
One of the best ways for ensuring personal prosperity is through the magick called elbow grease. Why? Because Witches and Neo-Pagans acknowledge that they are co-creators with the Divine and the universe. This means that they should take positive actions that create the kind of reality for which they wish. It won't be handed to them on the proverbial silver platter. That is simply not the way the Path of Beauty travels.
Money Spells for Prosperity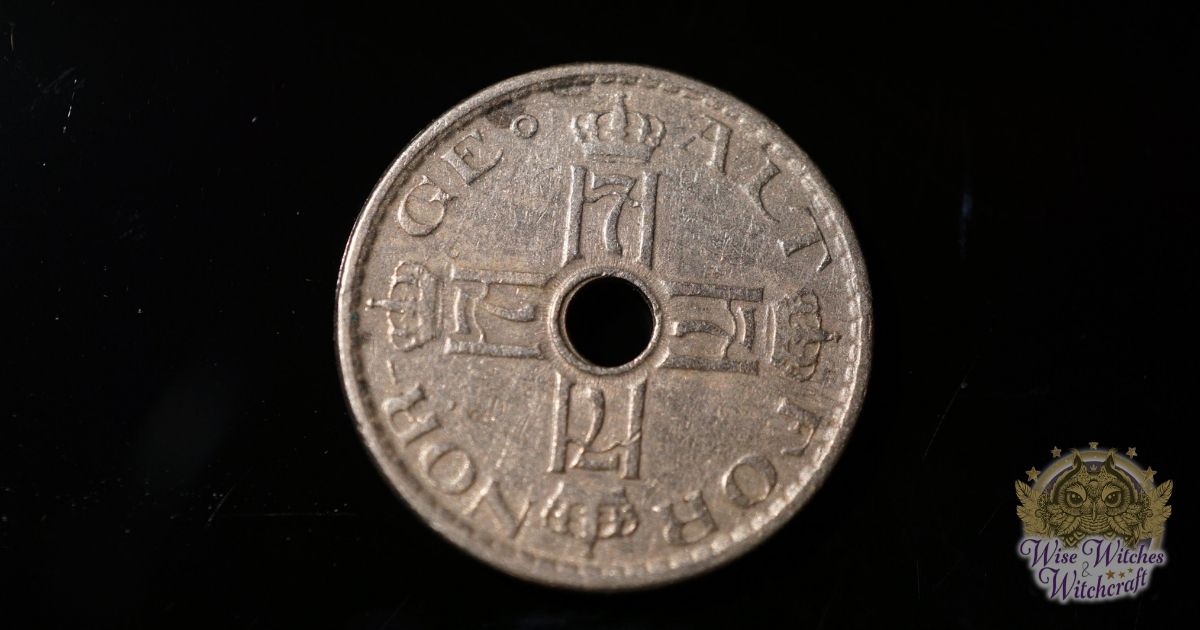 Having said that nearly every Witch has a few tricks up her sleeve for magically manifesting a little money when they need it.
Prosperity Secrets
The superstitions of common people created a safe haven during times when magickal practices and being recognized as a Witch or Pagan was not safe or acceptable. The repeated use of such folkways gives them a tremendous font of energy from which we can draw for spellcraft and ritual. Consider: how much power can hundreds of people repeating the same trusted action or many years generate? That's the kind of energy that folk traditions offer us. Better still, these customs tend to be very.simple and straightforward. They are the kinds of magic often used by Hedge Witches.
Don't be Shy: Give it a Try!
Superstitious practices are really fun to try just "because." As you read through these beliefs, however, you may find familiar sayings or suggested symbols and components to which you're particularly attracted. Adapt them to your magical practices! You already feel a connection there. As the electrical outlet supplies, a point of contact for energy, your mental/emotional connection with a specific folkway is the "contact" point for magickal power akin to a battery.
The Folklore and Superstitions for Attracting & Protecting Money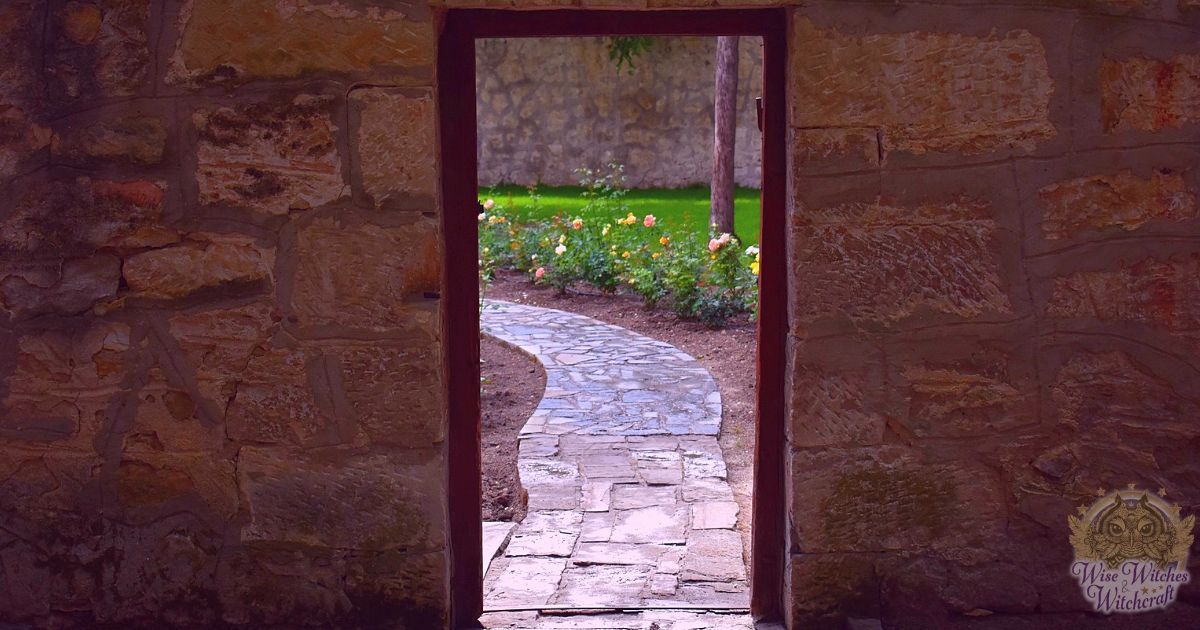 Agate Offering: European custom dictates that if you place an offering of agates on the altar during the month of June, you will receive financial rewards. If your money situation is particularly adverse, look for black agates with white veins for best results. By the way, after you've left the agates on your altar or in a sacred space for a while as a designation of your wish or need, return them to Nature so that energy disperses and grows.
Alfalfa, Tomato, or Sesame: Keep alfalfa seeds or sprouts in your home at all times. This inspires providence and prosperity. Alternatively, keep a fresh tomato or a bundle of sesame seeds on your mantle. Note that these last two items must be refreshed as regularly as you want your money refreshed (not to mention avoiding a mess!). Hint: Because all three of these items are edible, you can also make a great prosperity salad out of them. Blend tomatoes, alfalfa sprouts, and sesame seeds in a sesame oil and vinegar dressing and eat expectantly!
Almond Tree Magic for Prosperity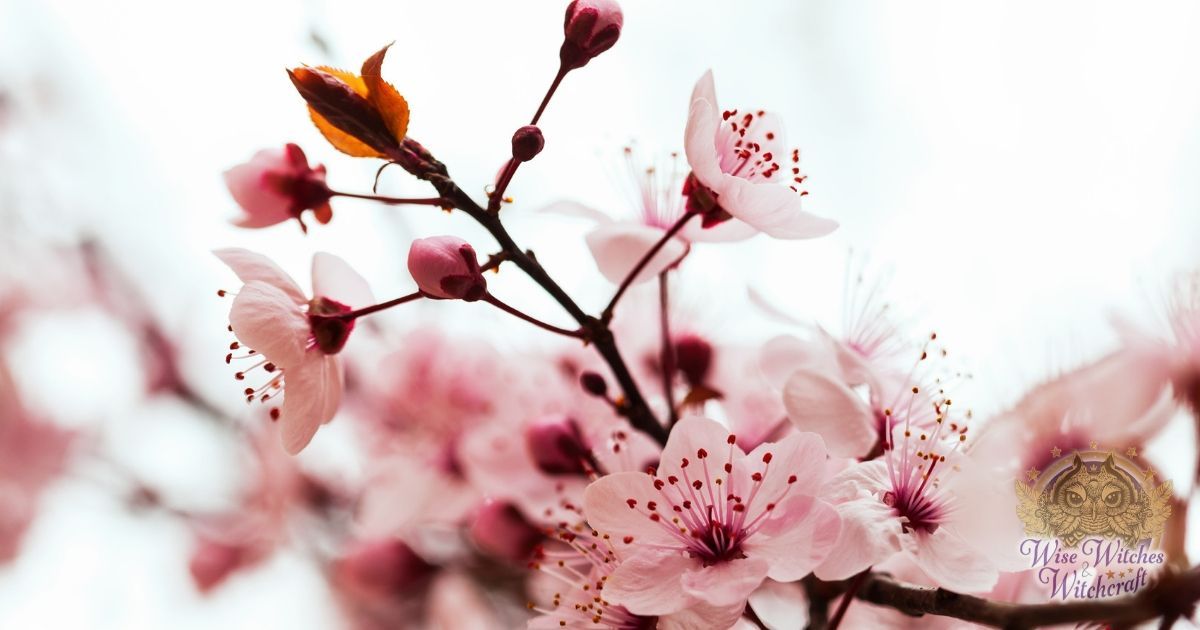 Climbing an almond tree before business deals ensure reaching a prosperous agreement. A more practical adaptation of this idea would be eating almonds before your meeting.
Aloe Magic for Success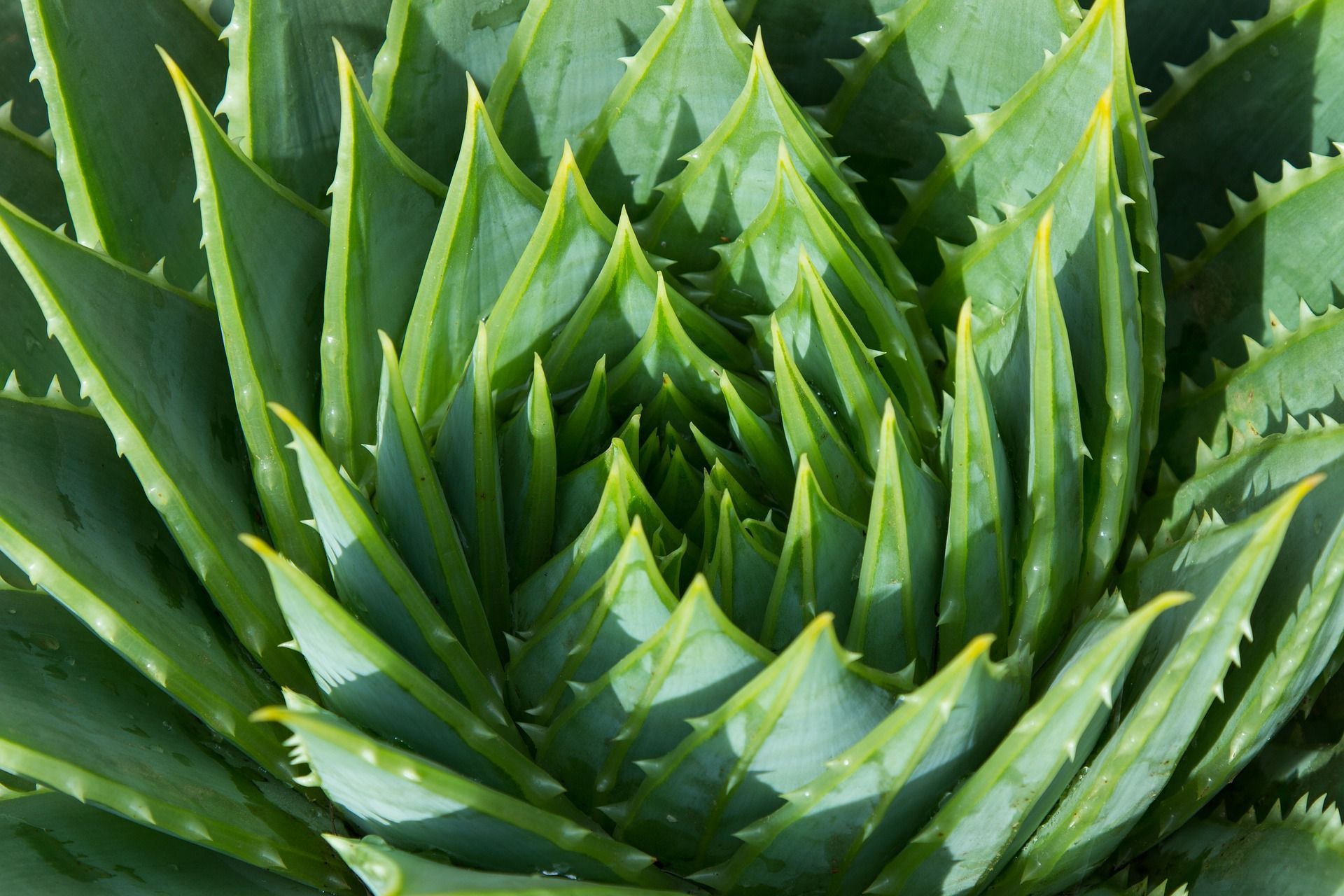 Egyptian custom dictates that one should place aloe over the doorway of a new residence for success and prosperity. This also acts as a health protector.
Animal-Shaped Stone: Laplanders tell us that finding a stone that resembles an animal brings luck, health, and wealth.
Ash Wood: Burning this wood in your fireplace or using it as an incense base during the Winter months keeps everyone in your home from wanting for either food or money.
Basil: Placing fresh basil in your cash box, wallet, or pocket attracts more customers to your place of business. Salespeople can adopt this idea by keeping basil with important contracts or sales goods.
Bell: Ring a bell whenever you're working prosperity magick. The gentle, bright sound attracts positive spirits who can help you, and it scares away any malicious influences.
Fairy Magic and Bread Offerings for Luck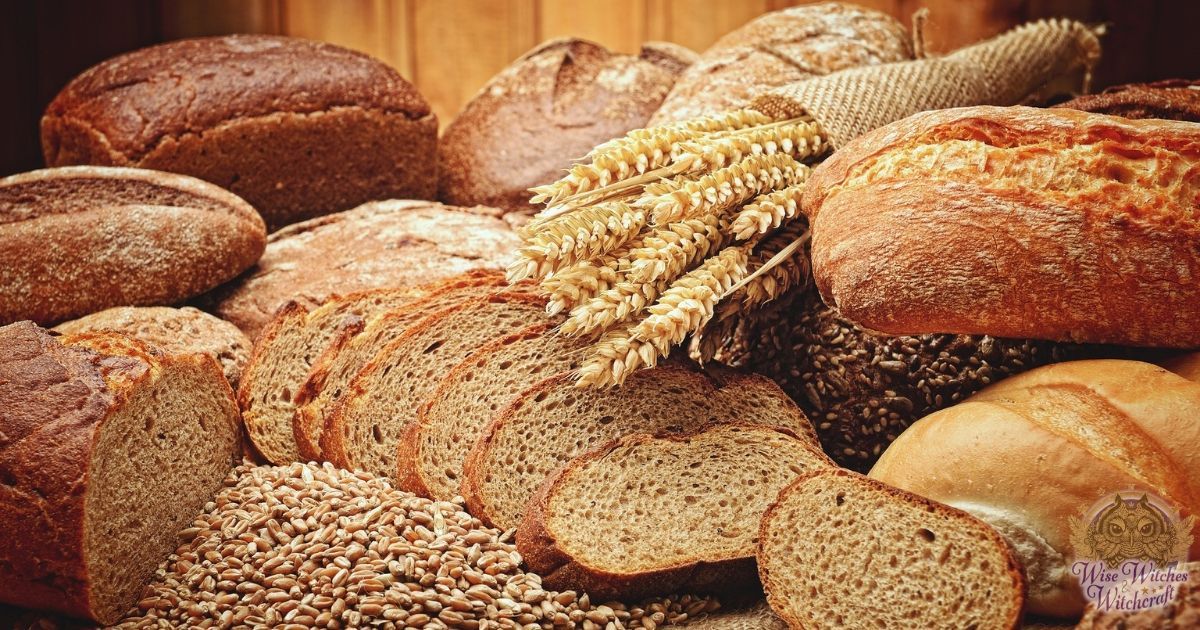 If you'd like to keep the local Fairies happy, who also often bear luck and prosperity in their wings, leave a piece of freshly baked bread on your window. This custom comes from Holland, where it was considered an ideal way to bring blessings to the land (fertility), providing the landowner with all the money he or she needed.
Camellia Petal: Floating these on the water that's flowing toward you guides money to your door.
Carob: Carry carob seed for financial success. Their size makes a highly portable charm that can be placed in your wallet, where you would wish for more money!
Cat's-Eye or Caraway Seed Magic Protection from Theft Medieval writers say that if you keep a cat's-eye stone with the things you value, it will protect them and attract further opulence. Try this when creating charms and amulets. By the way, if you don't have a cat's eye, caraway seeds are a good alternative. These have the secondary benefit of protecting your goods from theft.
Cereal: Follow the example of people from Monaco and eat your morning cereal from the outside of the bowl in toward the center, setting aside a small portion for the birds. The birds will scatter those "seeds" to the Earth with your wealth wish to manifest ongoing providence in your life.
Chamomile Magic for Money Success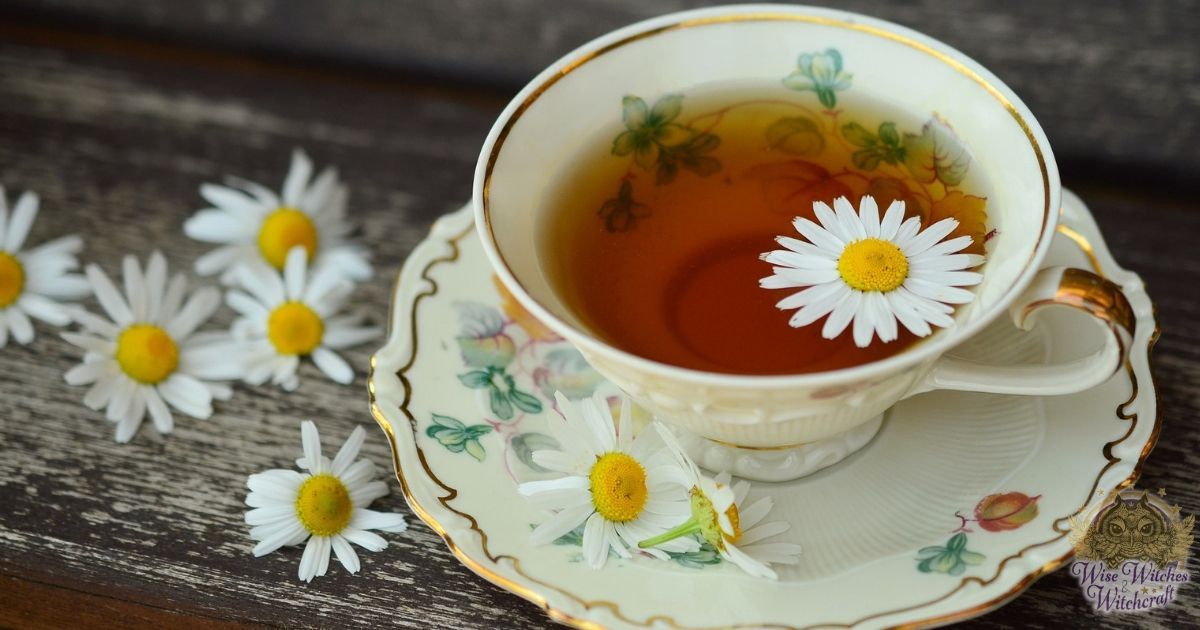 Wash your hands in chamomile tea before handling money or balancing your checking account. Chamomile bears vibrations for wealth and success. Alternatively, wash them in nettle water so that money will fall into your palms easily.
Chamomile Incense: Burning chamomile on your hearth fire attracts prosperity not only for you but for everyone in your family or household.
Change: When someone gives you change, put it into a new purse or wallet. This blesses that item so it will never be empty of cash.
Cleaning: Never sweep dust and dirt out the door; this sweeps away your prosperity. Instead, gather it in the middle of the room first, transferring it to a dustpan. Once you're done with sweeping, follow with a damp mop soaked with fenugreek or fumitory water. This attracts abundance
Coal and Jade: Keep a piece of coal or jade wherever you store your money regularly. The coal attracts more cash. Jade improves the financial success that comes from wise business dealings.
Coin: To always have money when you need it, find a coin with a hole through it. Carry this with you everywhere, preferably in your wallet or pocket. On the night of a new moon, spit on the coin and return it to its resting place. This "recharges" the coin, according to European custom.
[wisew_rectangle_large align="left"]Coral: Bind a small piece of coral to your wallet or purse. Persians did this so that money would multiply. Note that if the coral ever breaks, you should return it to the sea with thankfulness.
Corn Dolly: Put one of these charming decorations in your kitchen close to the stove (but not dangerously so) so that your family will never want.
Decoration: In China, when people wish to bring wealth into the home, they decorate new items with images of bats, dragons, or fish.
Doorway Words: The custom of putting sayings over doorways or on doormats was originally meant as a way of blessing the home.
Dowsing for Dollars: Water-witching was the art of finding wells by the use of a divination rod (a y-shaped branch). There was a similar trick for finding money! In this case, hold a pomegranate branch, sheath of goldenrod, or length of snakeroot in your hand while thinking about a treasure. Where the branch, sheath, or root bends down is the place to dig!
By the way, this is also a good technique for finding valued lost items so you don't have to spend money to replace them. In this case, however, you would be walking wherever you believe you lost the item, watching for the branch to dip or bob.
Emerald: Carry or wear this stone for riches, health, and happiness.
Egyptian Magic Gold Feather for Prosperity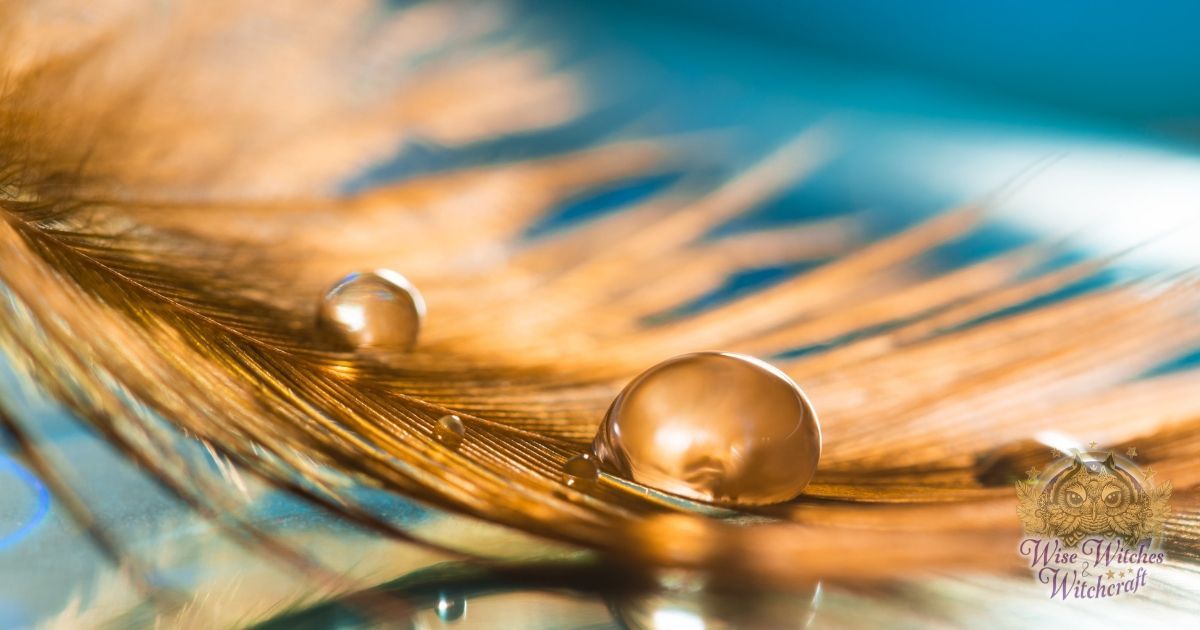 Egyptians would don a golden feather when they wished to invoke prosperity in business. I expect that this was actually a feather fashioned from gold, but one of a yellow color should make an equitable substitute.
Fennel: Wearing a crown of fennel improves the power of prosperity magick. However, do not grow this in your garden; buy it instead. Fennel in your garden brings troubles. Just ask a Green Witch about this and other plants and herbs!
Fig: In Italy and Africa, rubbing items with a bit of fig juice improves productivity. So if you need some recognition at the office, rub the juice on your prevalent tools so a raise will be in your future!
Fingernail: Always cut your fingernails on Friday for the greatest amount of financial success.
Fish or Bee Charm: Victorian people felt that charms bearing the image of a fish or a bee were the best types to wear for success in business.
Hair: In many ancient traditions, the length of one's hair indicated the amount of prosperity and strength they had; the story of Sampson is an example. In modern settings, this might translate into using hair as a component for abundance and vitality spells.
Hazel: Cap a hazel branch with iron and use it to divine for gold. A modern alternative here would be using the branch as a wand for casting money spells or for marking the sigils of a sacred circle during prosperity rituals.
Honeysuckle: Put a vase of honeysuckle flowers near a piggy bank, wallet, or any other area where money is stored. This attracts more of the same!
[wisew_rectangle_large align="right"]Hospitality: There was a widespread belief in the ancient world hospitality brings rewards like wealth.
Jade: Rub a piece of jade before making any important financial decision. This stone will help guide you to success and profit.
Kelp: If you're a businessperson, wash your walkways and doorways with kelp for attracting more customers (Kelp is available in supermarkets in the guise of Shushi wraps.)
Lemon Verbena: Plant this in your garden so money will grow in your home! Note that this brings a steady flow of income rather than huge surges.
Lentil: Hindu tradition says that lentils draw wealth and continued abundance. So, the next time you're in need of a little fast cash, reconnect with your inner Kitchen Witch and make a hearty lentil soup, taking the energy of prosperity with you all day long!
Letters: Ancient Hebrew tradition instructs that if you write the letters SLH on items and carry them with you, business success and financial improvements will follow. The letters are an acronym meaning "to prosper."
Lettuce: When preparing salad, never cut the lettuce, lest you cut off your prosperity.
Loosestrife: Plant this near your property. According to country lore, this protects all your valued possessions from theft.
[wisew_rectangle_large align="left"]Lucky Penny: If you see a penny pick it up. As the children's rhyme tells us, this brings good luck. If you want to use the penny for a better flow of funds, put it in your shoe so prosperity and fortune walk with you. Add an incantation like, "See a penny pick it up, all the day I'll have good luck. Put that penny in my shoe, surely luck will follow through!"
Marriage: When getting married, one partner should carry three grains of salt and three coins, and the other puts a coin in his or her shoe. This acts as a charm guaranteeing prosperity.
Mirror: When you need to turn around your luck with money, follow Chinese custom and turn all the mirrors in the house so that they face the opposite direction. This is a great example of mirror magic.
Moon Magic for Financial Gain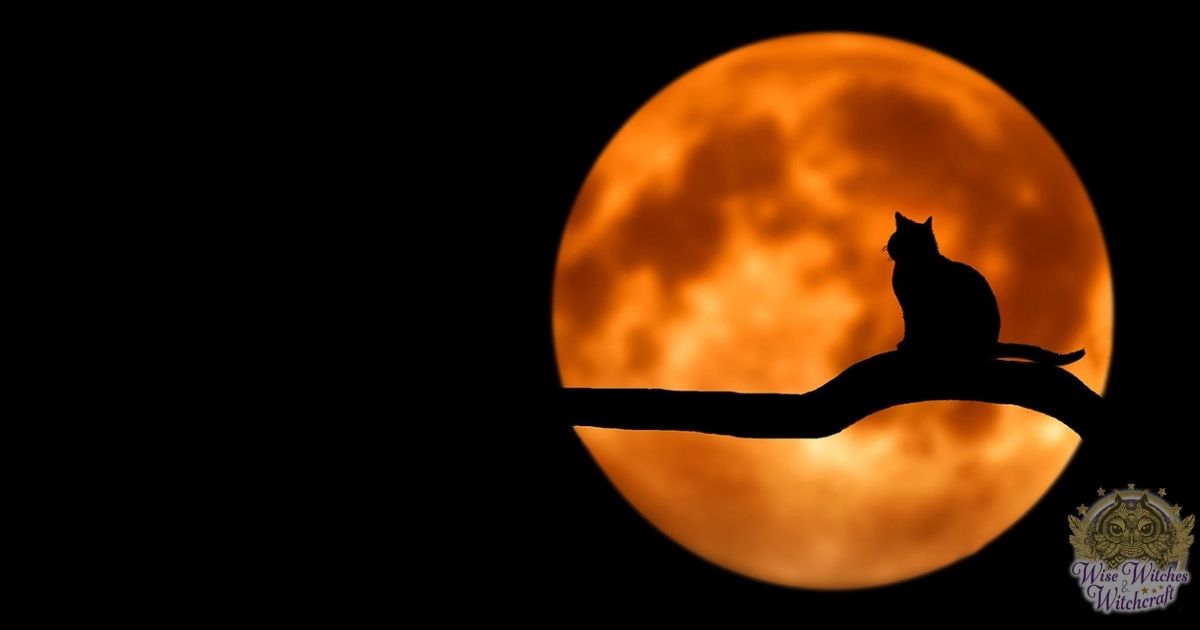 In Ireland, it's customary to invoke the new moon for financial improvements. If you'd like to try this yourself, here's one simple incantation to recite as you first spy a new moon:
"Lady Moon, Growing Moon, bring money to me! Lady Moon, Growing Moon, bring prosperity!"
To improve the results of this spell, bring a silver coin with you and expose both sides to moonlight. Carry it regularly after that as a money charm.
Moving: If you're planning a move and can time it for the same day as the when the first sliver of a waxing moon appears in the sky, your home will always have plenty of money.
[wisew_rectangle_large align="right"]Myrtle: Greeks, Hebrew, Romans, and the English all regarded this plant as having a prosperous energy combined with good luck. Grow it in your window boxes.
Nutmeg: Gypsy Witches tell us that a surefire way for a lottery ticket or other similar item to be a "winner" is sprinkling it with nutmeg exactly 24 hours before the drawing, race, or other type of timed gambling.
Orange Bergamot: Rub a bit of this on your money before you spend it so that the cash returns to you (in some form). Carrying this herb also attracts success.
Oven: Always keep something in your oven, even if it's only an open platter. Empty ovens symbolize want and lack, whereas the platter welcomes providence.
Paint Prosperity: Asian Witches believe that painting the door to your house red welcomes wealth into the house. If you live in an apartment, try hanging a red cloth on the inside of the door instead.
Parsley: People in Louisiana bathe in warm parsley water to attract some cold cash! Alternatives include patchouli and cinnamon, both known for money-attracting power.
Pomegranate Juice: An old custom claims that rubbing money with pomegranate juice ensures that the funds will return to you. Because this is messy, dry a few pomegranate seeds instead and leaving them in the bottom of your change jar.
[wisew_rectangle_large align="left"]Seeds:Herb Witches tell us that carrying specific types of seeds attracts money to you. Options include poppy, dock, flax, grains of paradise, and honesty.
Silver: Carry a silver coin minted in the year of your birth into any financial undertaking for the best possible success.
Spicy Success: Victorians and many people during the Middle Ages believed that you didn't need to go any further than your kitchen to find abundance. Spices such as saffron, mint, and cinnamon inspire prosperity, as do other foods like bananas, oranges, oats, and almonds.
Timing is Everything: The best time for making a profitable purchase is when the moon is in Cancer, Leo, Virgo, Libra, Scorpio, or Sagittarius. Double this power by timing the transaction for a Thursday, the most propitious day for financial deals, or a Monday for fortune from a business.
Turquoise: Look upon a good quality turquoise right after spying a full moon. Hindu mystics claim this brings immeasurable wealth.
Turn it Around: When you're experiencing a streak of financial bad luck, try using an old gambler's trick to change things. Turn and sit backward on chairs, or turn your socks inside out, to "turn" the bad luck away!
Vervain: Rub yourself with vervain leaves before making a wish for wealth for speedy manifestation.
Wheat:If you can gather the last sheaf of wheat from harvest and keep it safe through the Winter, it will bring you luck and providence. Come Spring, return it to the land with thankfulness.
Wishing Well Magic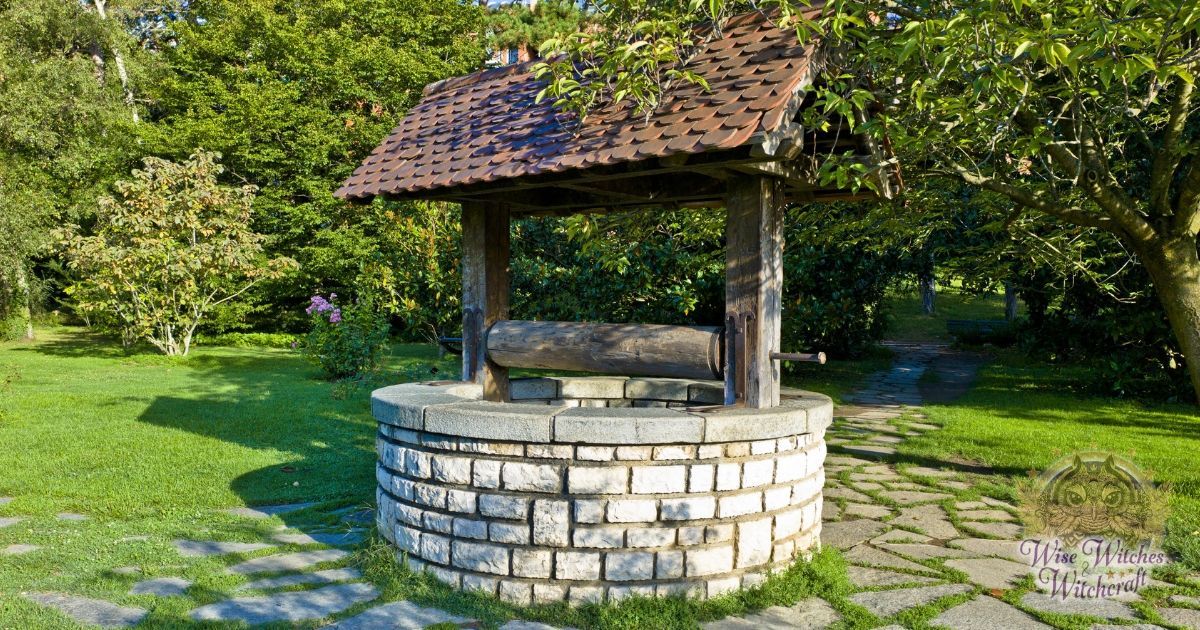 A charming custom from Syria instructs that you should go to a nearby well at noon on the 12th day after Yule. If you have enough faith, this water will turn to gold! In a modern setting, this might equate to going to a fountain or handy water sprinkler, then using that water for prosperity potions.
Did you recognize at least one or two of the aforementioned beliefs as you read them? It's certainly not difficult to see the magick that lies just beneath the surface of folkways. Marry these ideas with personal money spells, rituals, charms, and other magickal methods.
Adapted from "Money Magic," by Patricia Telesco. All rights reserved.