Money Magic: Omens, Signs & Portents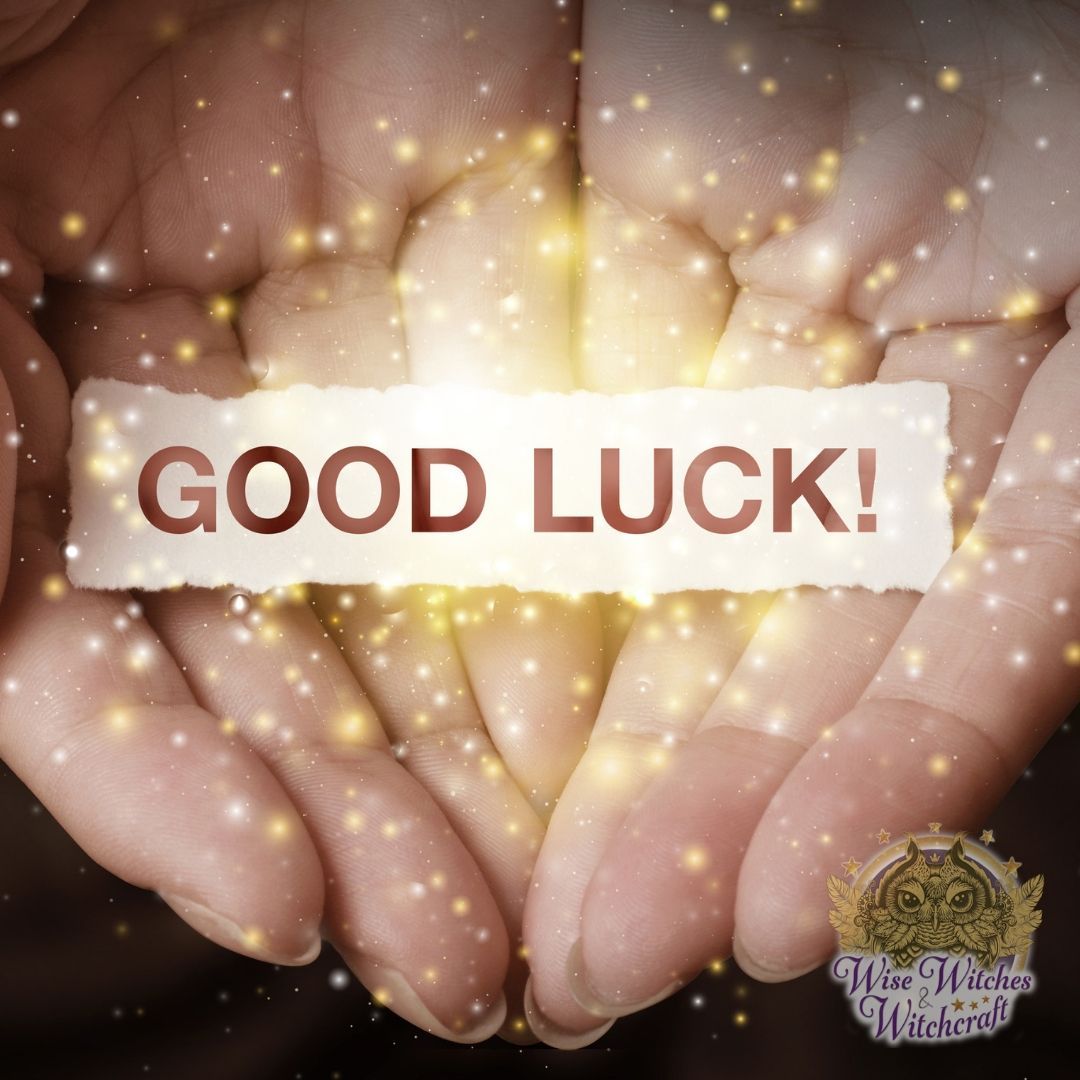 "Believe in yourself and believe in magic."
– Theophilus London
What kind of information did our ancestors leave behind about money omens and signs? What kind of portents tells us that finances are about to dwindle or improve? By learning about these predictions, we can weave money magic for offsetting a negative trend, or accenting a positive one. Let's get proactive!"
Here are some of the omens and signs to watch for and suggestions as to how to take the greatest advantage of them:
Money Magic Ants and Honey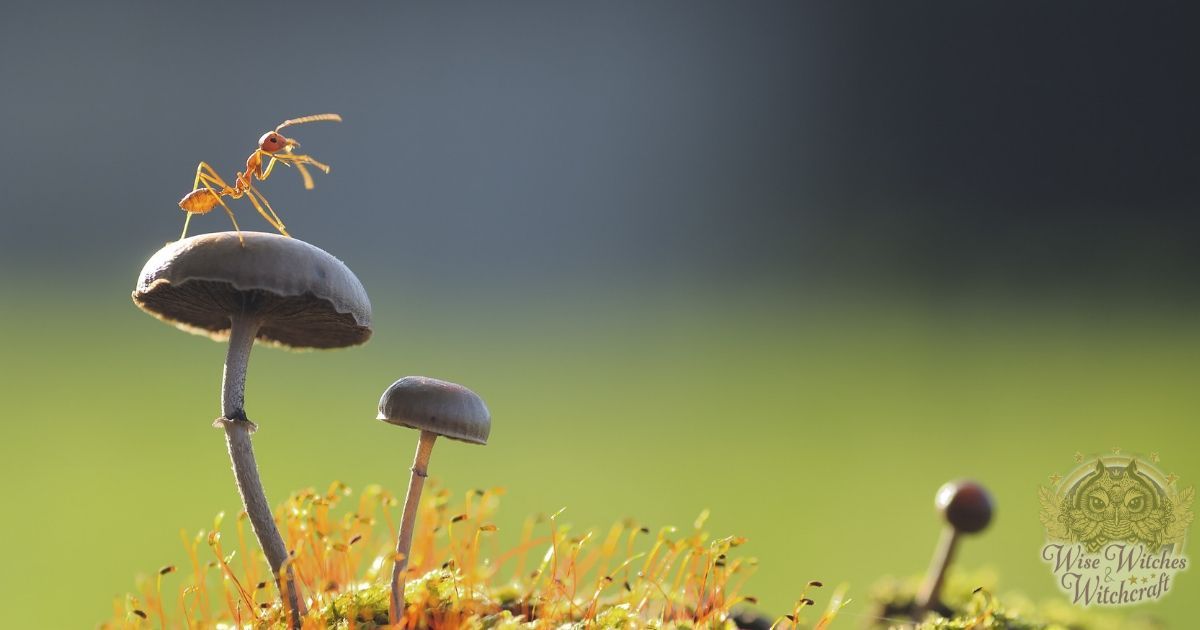 An ant colony taking up residence near your home might be pesky, but it's also an omen of wealth and security. To improve this energy, give the ants a small dollop of honey so they scatter more sweetness into your life.
Money Magic Apples and Financial Success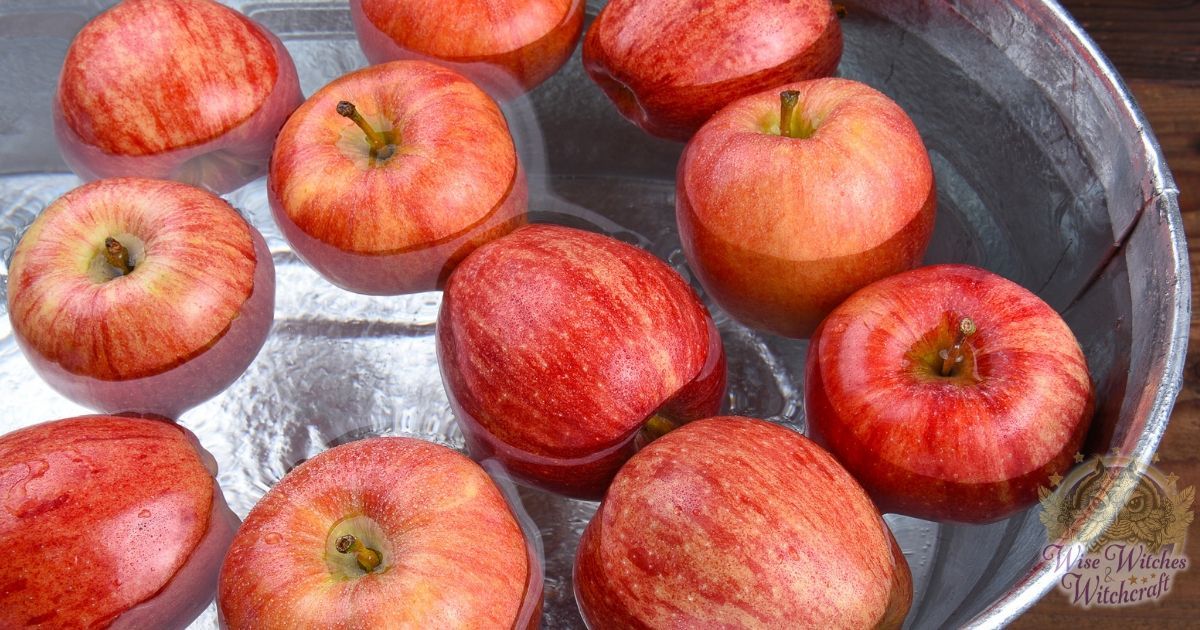 When you dunk for apples, be sure to try and bite the biggest one you can. This indicates the size of your financial success in the following year. Dry the peel of this apple and use it in prosperity incense.
Money Magic Folklore Broken Pottery and Abundance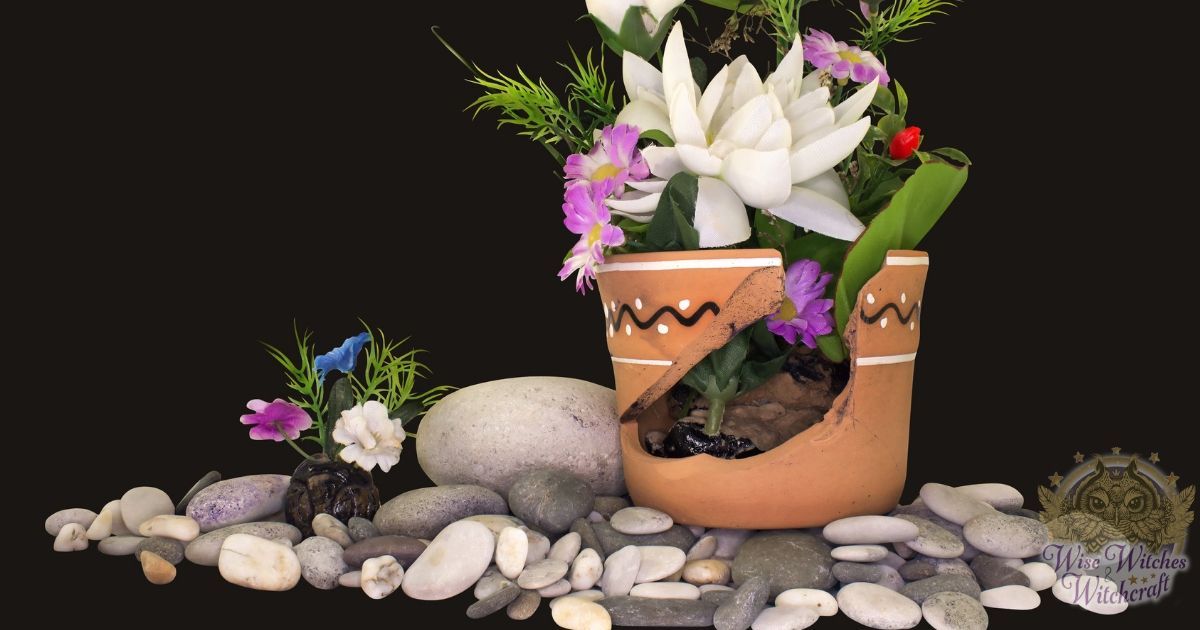 If a glass or plate is broken at an engagement party, it indicates that the couple will always have plenty of money. This may have given rise to the custom of breaking a glass after toasting couples good fortune as a way of sealing the magick.
Magic Omens Butterfly Wealth Fertility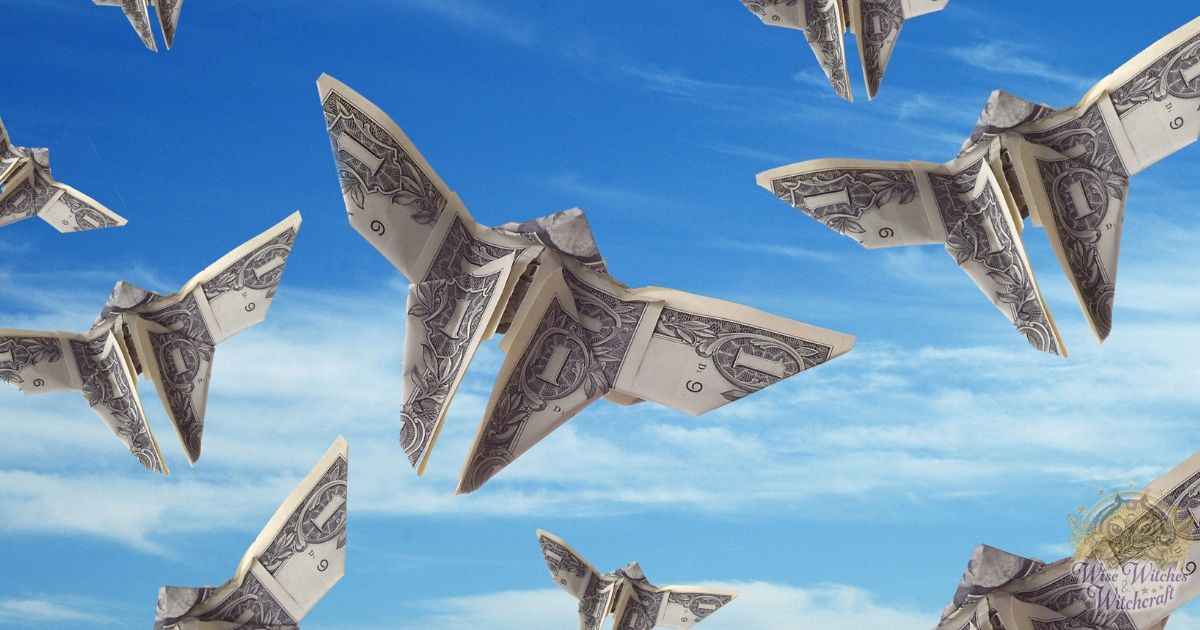 Mexicans believe that if a butterfly lands on you, you will soon know wealth and fertility. Note that fertility can be literal (physical) or symbolic (like a fertile garden). Whisper your wish to the butterfly before it leaves.
Cards
To determine what's happening presently with your finances, get a deck of cards and randomly draw out one. If you get a club, you'll make money on a professional endeavor, so enter into it with confidence. An ace of clubs indicates extreme success. The seven of diamonds indicates you'll be making slow but steady progress, and the nine of diamonds or spades reveals the need to tighten your belt as money will be delayed. This last result may indicate that it might be good to wait on any deals or large expenditures for a bit. This is a type of divination known as Cartomancy.
Turn this omen into a charm by using a club, ace of clubs, or seven of diamonds as a component. For example, you might bless the cards, saying, "Seven of diamonds, wealth to me bond! When carried in hand, that's where money lands!" Keep this in your pocket or wallet, and take it out just before accepting money in a transaction.
Cherry Blossom
Burn a handful of cherry blossoms on your hearth fire. According to Roman tradition, if they flare up brightly, it bodes well for your money situation. Save some of these ashes and use them in money charms or spells. Alternatively, add dried cherry blossoms to your money incense blends.
Cloud
Go outside on Winter Solstice and watch the clouds. Chinese tradition tells us that if you see a yellow one moving from the North, the following year will be filled with bounty and plenty.
Cats Crickets and Financial Omens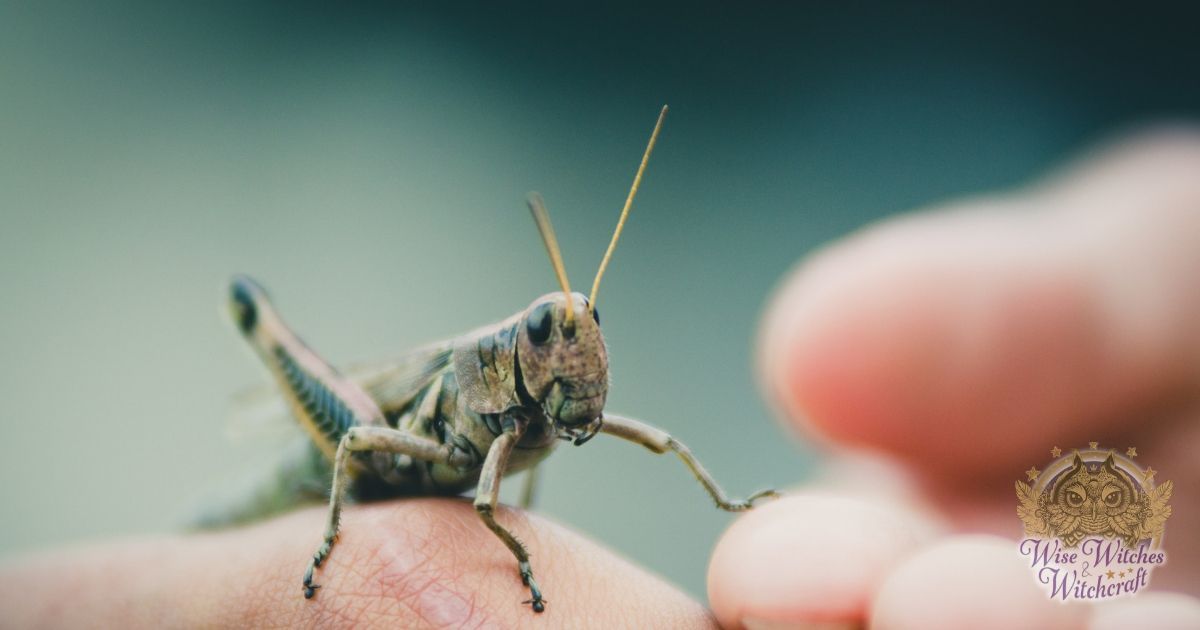 If a stray cricket or cat shows up at your threshold, treat it kindly. This is an omen of financial improvements. the greater kindness you show to the creature, the greater the reward!
Lily Prosperity Divination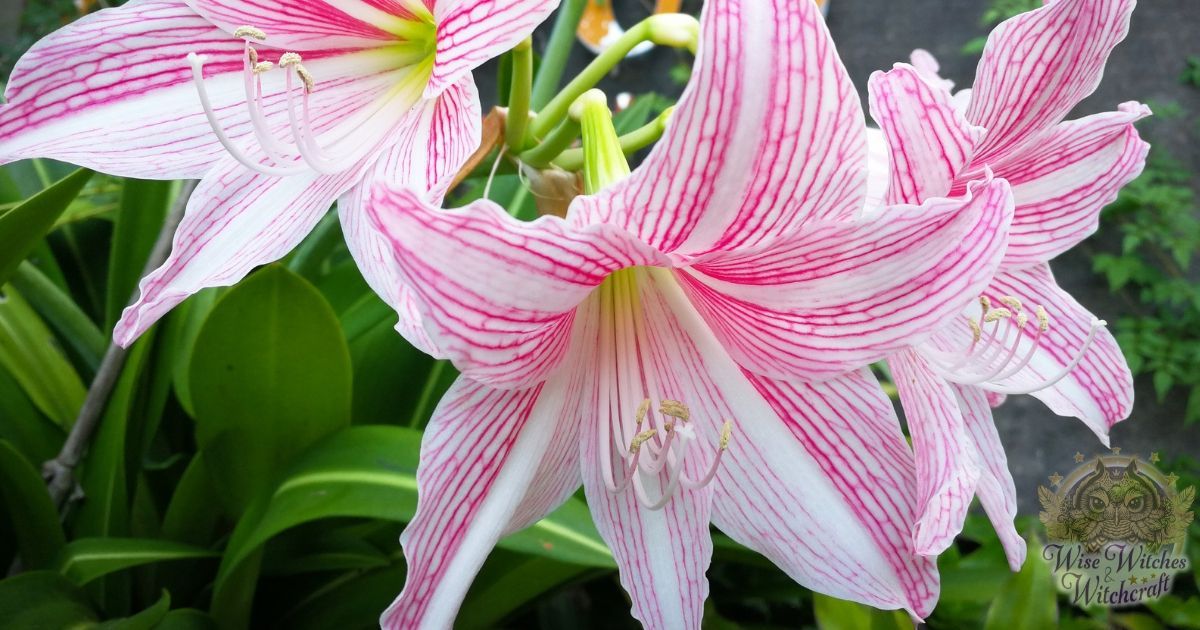 Go to the country on the first day of Spring. If you hear a cuckoo calling or find the first lily to open, you'll have a prosperous year. Carry one of the lily leaves or petals with you in the days ahead as a charm to keep the positive energy rolling!
Daffodil Prosperity Magick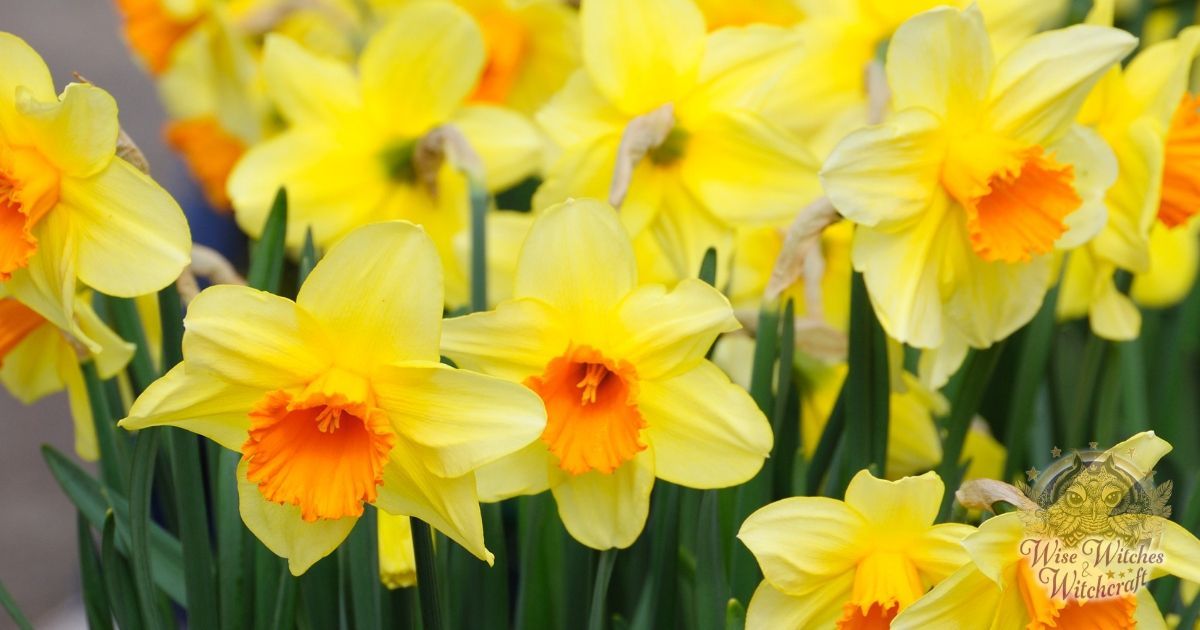 Go out in Spring and look for the first daffodil to blossom. The Welsh believe that if you find this, you will obtain more gold than silver this year. Mind you that can mean gold-colored clothing, golden beverages, or gold-tone bric-a-brac too! This also means that daffodil petals make a good component for prosperity magick.
Dice Divination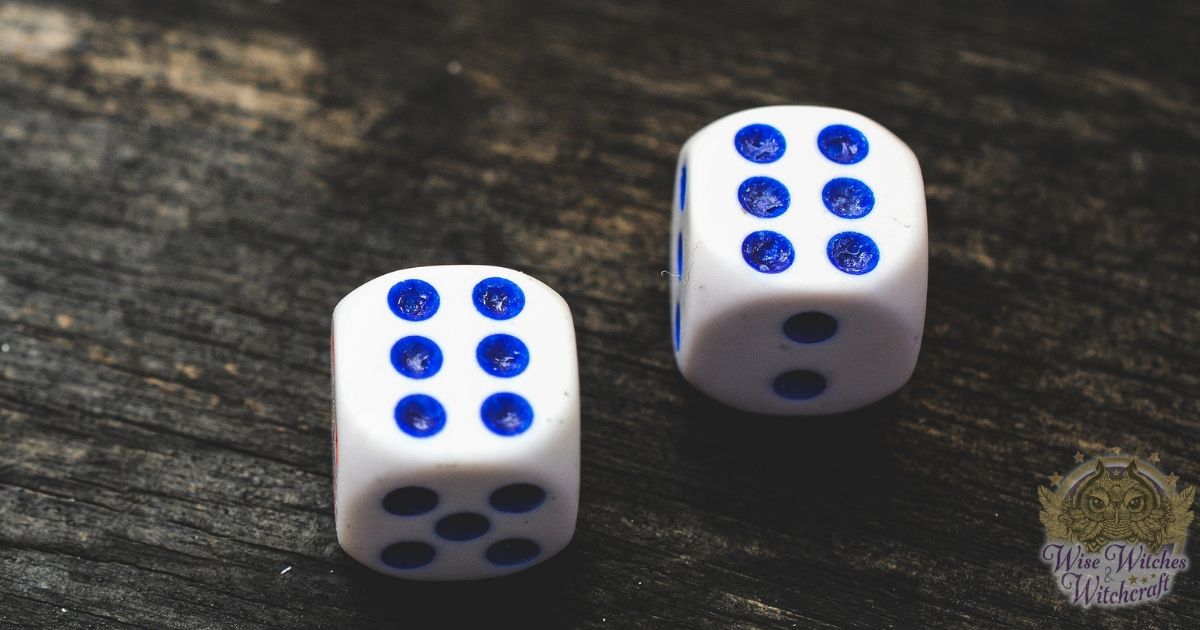 Another way to check the progress of financial matters is to toss a die. If it lands on a six, you can be sure that unexpected money will soon arrive to meet your needs.
Pagan Omens Eggs Prosperity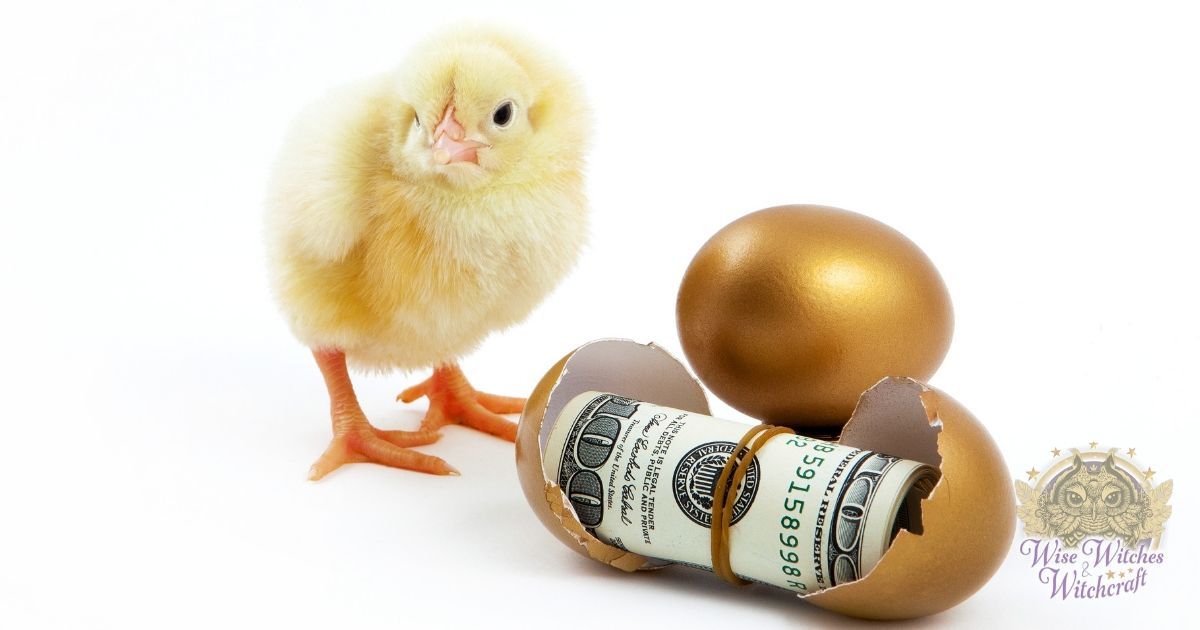 Dreaming of eggs means money will soon be coming your way. The amount is often portended by the number of eggs themselves, such as a dozen indicating $120. Just to support this dream a little more, have eggs for breakfast and internalize that energy!
Fern
Toss a fern frond into the air. If it falls perpendicularly to the ground, that is a good place to dig for buried treasure!
Fly
Finding a fly in a glass from which you were about to drink might be unappetizing, but it is also a sign of future prosperity.
Itching Hand
If your left-hand itches, spit on it and rub it against your pocket. The money will soon arrive.
Key
Keys that rustle for no apparent reason on a Wednesday portend an inheritance. Put this omen to good use! Find an old key and bless it on a Wednesday for financial improvements, then keep it on your keychain as a charm.
Pagan Omens Ladybug Luck and Prosperity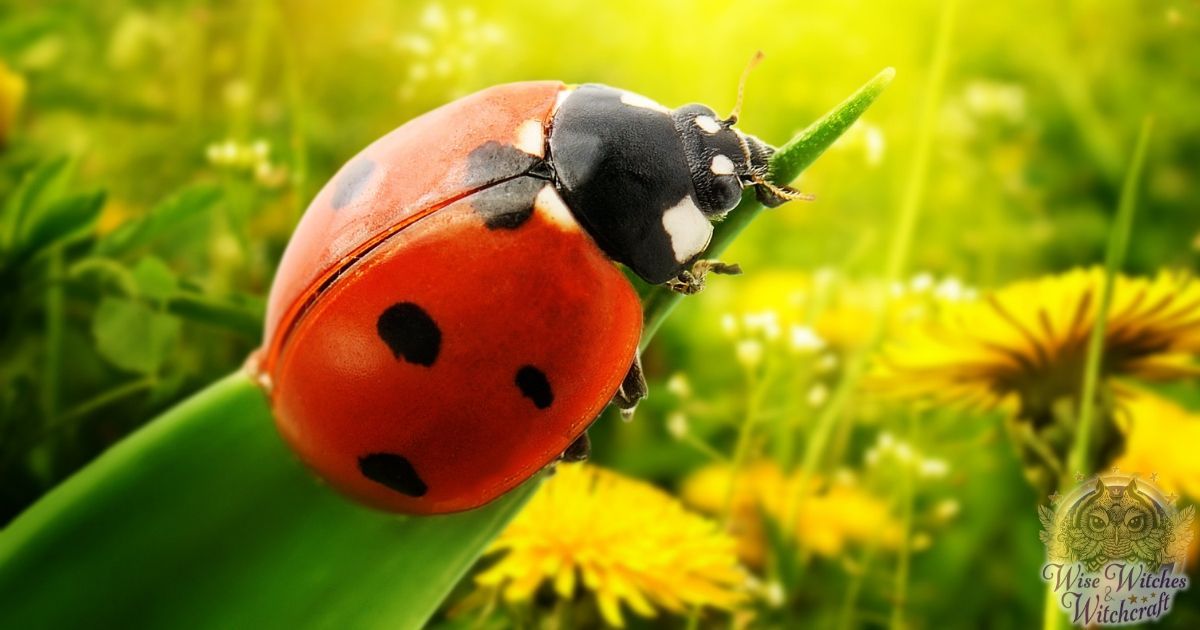 If you find a ladybug in your house during the Winter season, count the number of spots on her back. This indicates how many dollars or a multiple of that amount you're about to receive.
Pagan Omens Magpie Business Success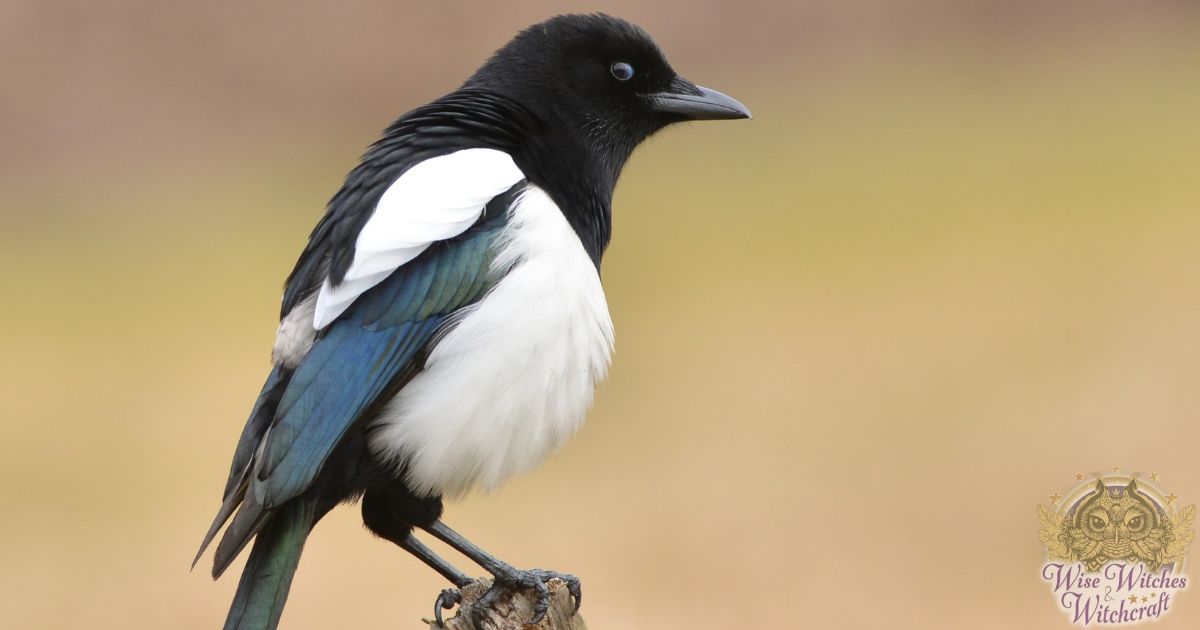 Should a magpie build a nest near your home, it's a very fortunate sign. Put a bay laurel leaf and some bread crumbs in that tree to honor the bird. Look upon it before going on business deals, and you're ensured of success!
Money
In Norse tradition, if you happen to dream of money on the Winter Solstice, you will know wealth and success in the coming year. With this in mind, you might want to tuck a coin under your pillow and bum rose incense to try to inspire such a dream! Visit our sister site BuildingBeautifulSouls.com if you want more information on Dream Interpretation.
Moving
Moving to a new house during the waning moon foretells providence. Additionally
The physical attributes of the first person to come to your door bear a message. According to Scottish tradition, a brunette male or a young boy both portend prosperity soon to follow. You might want to ask a friend over who fits that description!
Nuts
Finding a double hazelnut presages wealth and luck. Carry this as a charm or eat it to internalize its positive energy.
Pagan Omens Pea Pod Meaning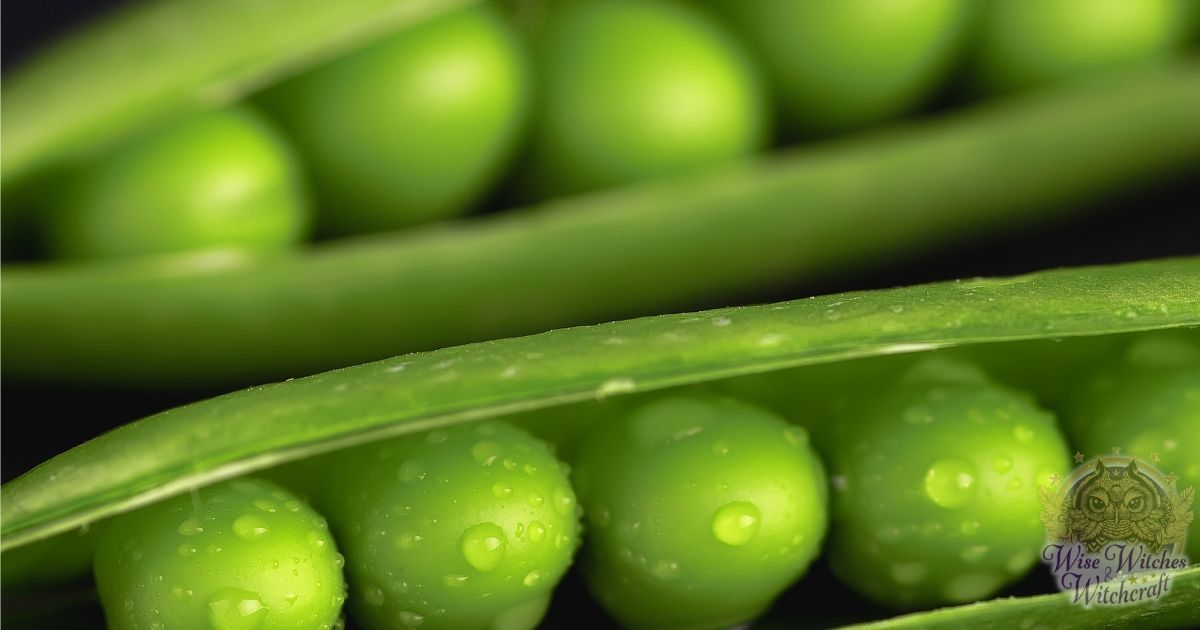 Open a pea pod and discovering either one or nine peas within, is an excellent omen for your finances. You can eat these to internalize the energy, or dry them to "preserve" your wealth!
Pagan Omens Sewing Magic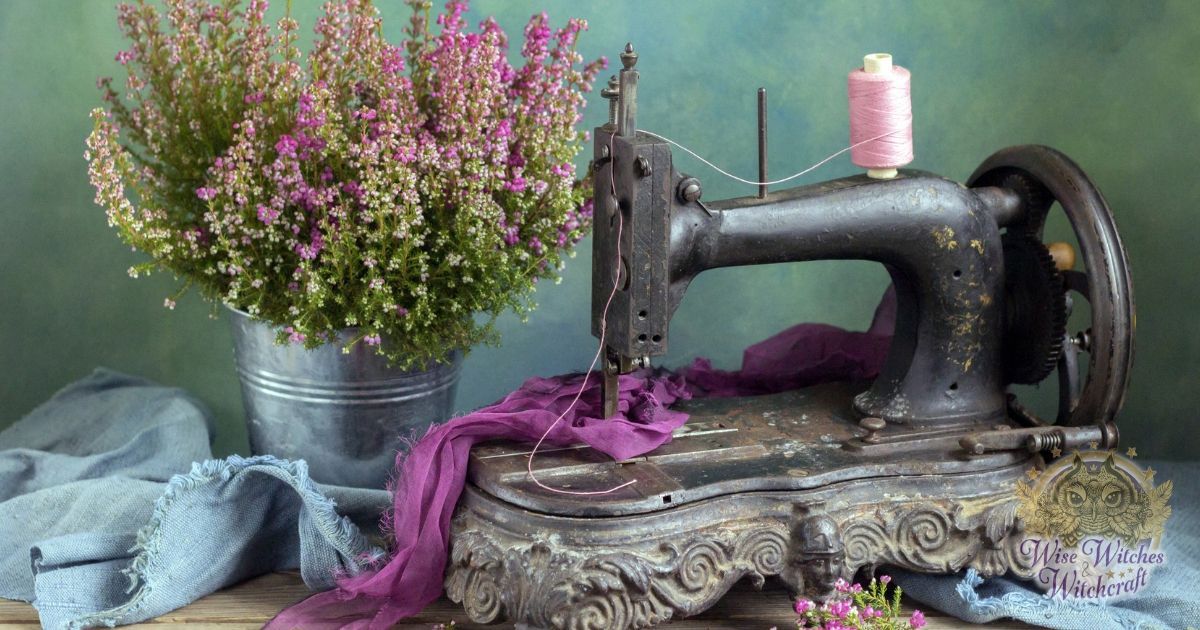 Thread that wraps around your needle while you sew portends good fortune on the horizon. You can save this piece of thread and use it as a component in other forms of money magick.
Pagan Signs and Omens Shooting Star Meaning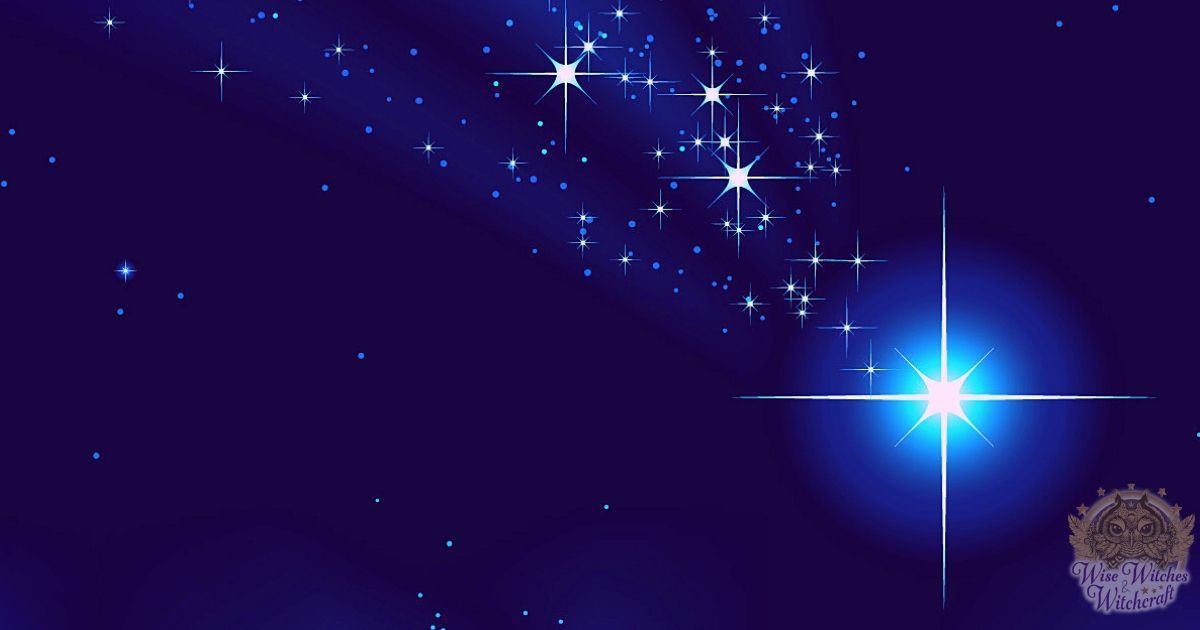 If you can say the word "money" three times when you see a shooting star (before it goes out of sight), it portends prosperity. This would be a nice addition to prosperity rituals and spells during those nights when meteor showers are likely. Check your local newspaper for this information, which is often located in the weather section.
Pagan Signs and Omens Spider Meaning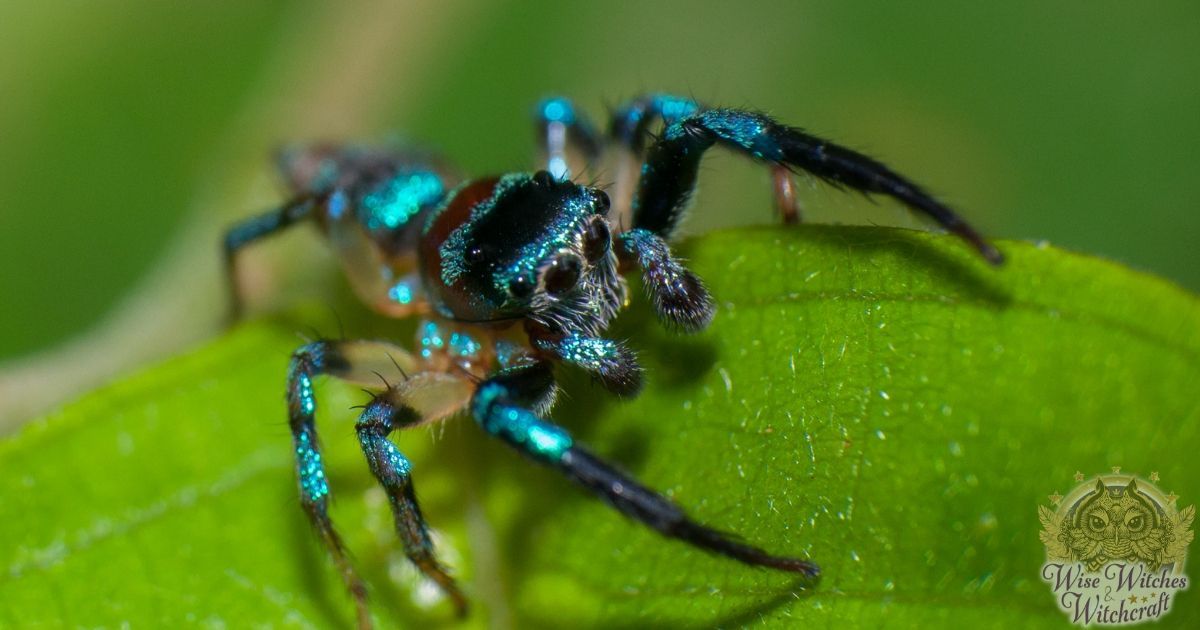 Finding a spider in your clothes speaks of money returning to you, especially funds you considered "lost" in some manner, such as through poor investments or a stolen wallet. Similarly, a spider in your dwelling is considered a good sign. As the old proverb says, "If you wish to live and thrive, let the spider stay alive!"
Pagan Omens Tea Leaf Readings and Meanings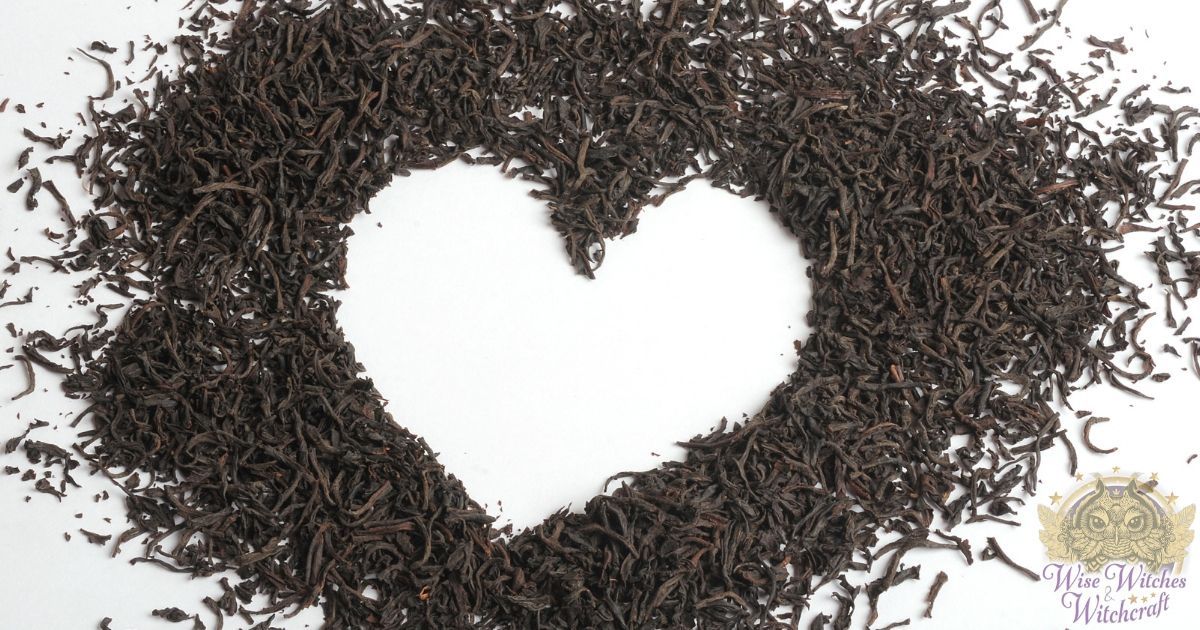 Practitioners of Tasseography (divination by tea) tell us that when bubbles appear in your cup, it's a sign that money is on its way. To speed things along, I suggest scooping these up in your spoon, gathering the good energy, then drinking the bubbles to internalize that energy!
Pagan Omens Thunder Meaning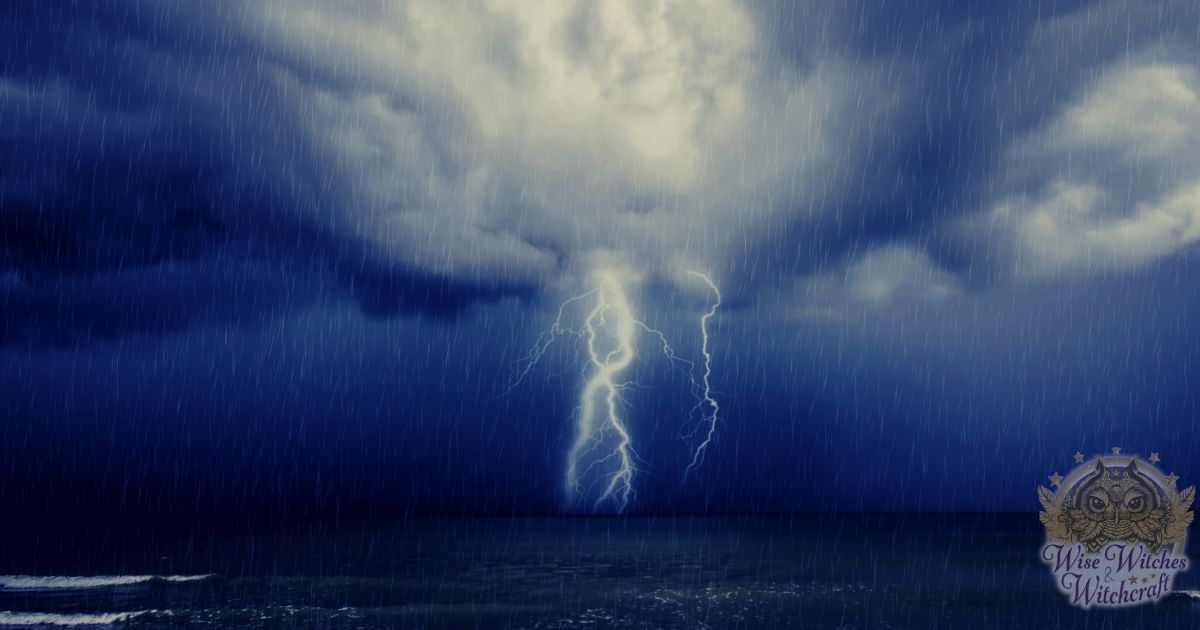 If you hear thunder in the distance, check the day of the week. If it's Thursday, especially in April or August, you're in luck! Your wealth and goods are about to increase. Keep your eyes and ears open for opportunity's knock!
Now, it's nearly impossible to remember all these omens and apply their instructions on a daily basis. The idea here kind of boils down to recognizing opportunity when it comes your way. All too often we're moving so fast that we miss a lot of the universe's signals trying to guide and direct us toward a more prosperous and happy living. By learning about money omens and signs, you're taking one step for improving your awareness. When something toggles your higher senses, what does it tell you? Keep watch and weave your money magic accordingly.
Adapted from "Money Magic." by Patricia Telesco. All rights reserved.