Money Magic: Abundance in Aromatics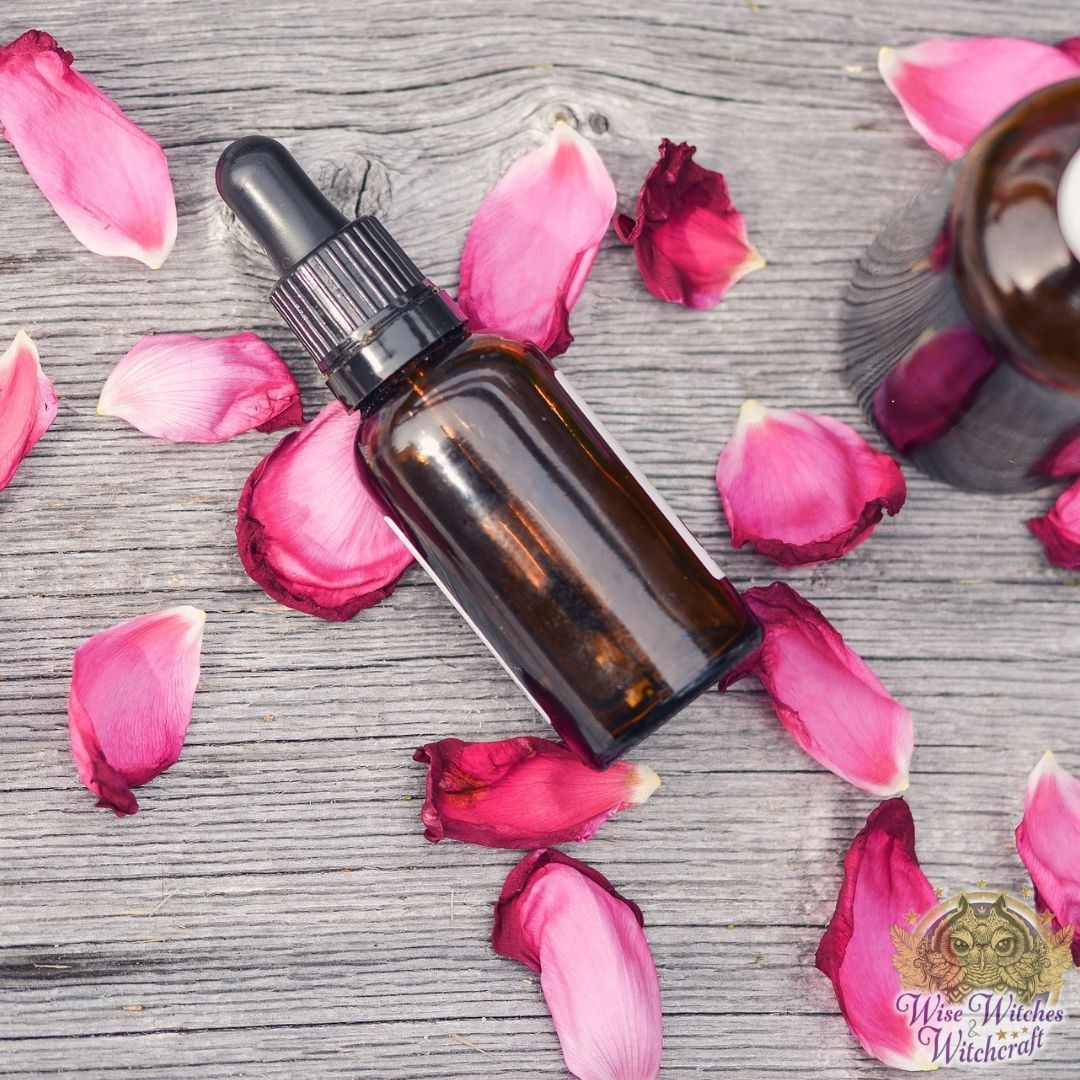 "Smell is a potent wizard that transports you across thousands of miles and all the years you have lived."
– Hellen Keller
Have you ever heard the phrase, "So close you can smell it"? That's exactly the effect that properly used scents have in magical practices. Truth be told, by using aromatics in our Wise Craft we participate in an ancient tradition. Priests and Priestesses burned sacred incense to the Divine. Healers used various heady essential oils as part of their treatment kit.
These humble beginnings gave life to Aromatherapy and associated arts. Treatises on the subject include liberally mingled metaphysical correspondences. What does this mean to a modern Witch or Pagan? Basically, that we have a nucleus of historically-tested ideas and methods on which to base our quest for aromatic prosperity. It also means that those "in the broom closet" have an innocuous way of expressing magical desires. Who thinks anything of air fresheners, for example? All that matters is that the practitioner recognizes that "tools" purpose.
The Power of Magical Aromatics: The Nose Knows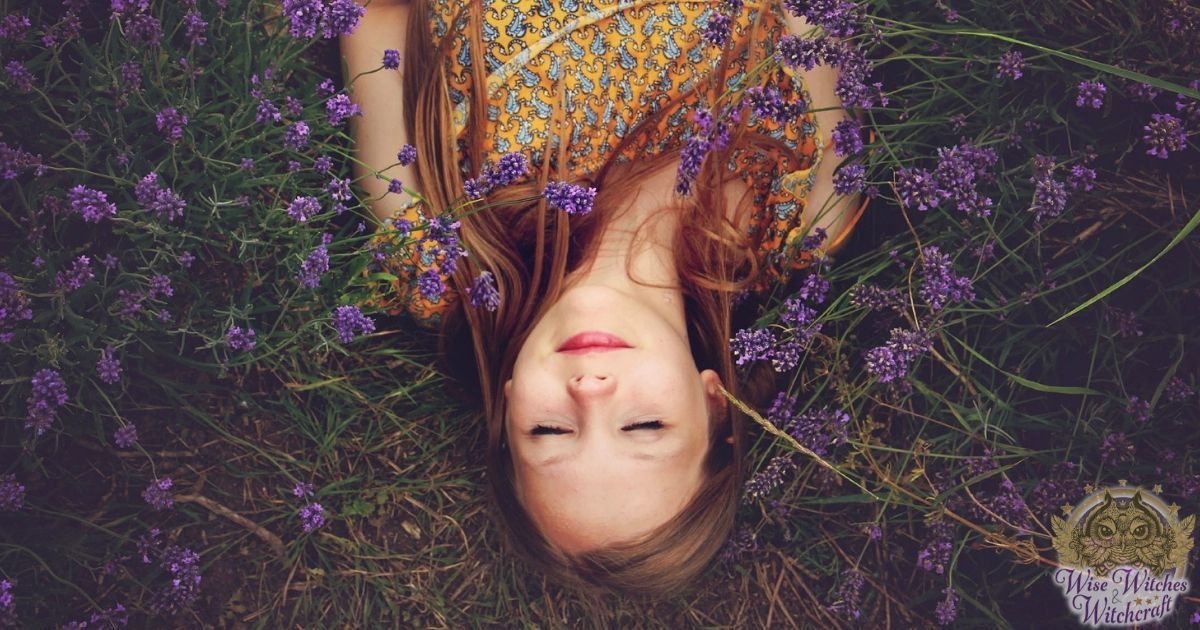 Why is it that smells impact our perceptions so strongly? Most people nearly overlook their nose until they have a cold and find they can't taste their food. Or think for a minute about the smell of freshly baked cookies or bread. Don't you find yourself getting a wee bit excited by that aroma, and even perhaps notice your attention heightened by it? This is an excellent example of an aroma's measurable impact. Your pulse rate even increases!
Magical Aromatic Applications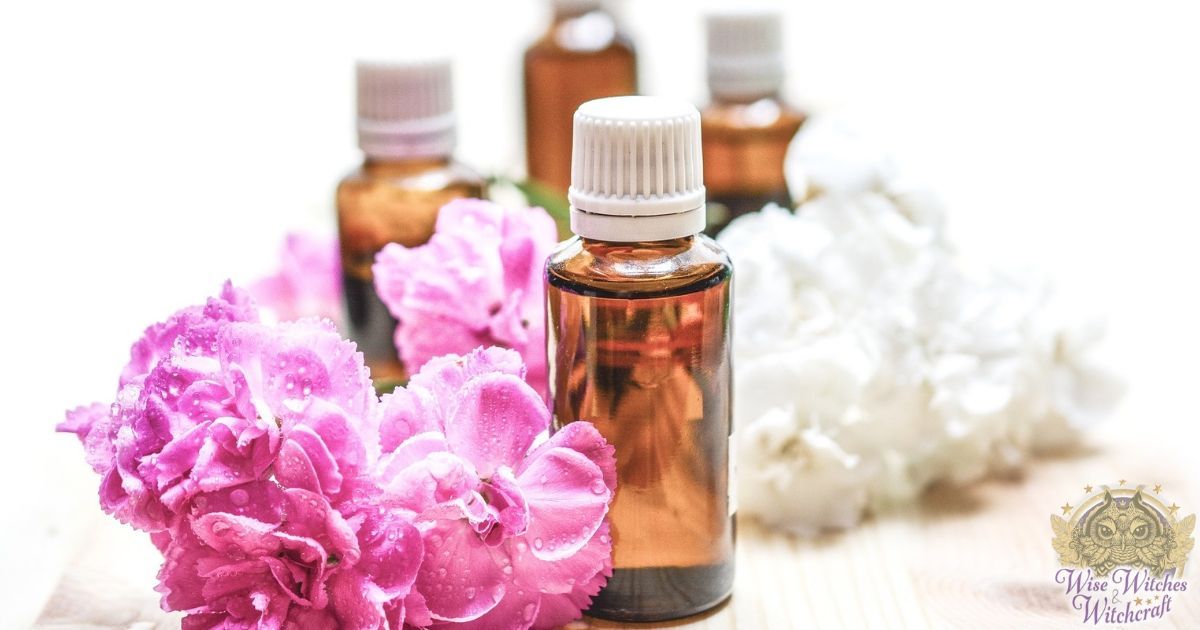 For our purposes in money magic, we look to aromas which resonate with prosperity, wealth and providence. When you think of aromas, however, don't limit yourself to oils.
That sensual cue for our smell center comes through any number of mediums including incense, freshly cut fruits, household air fresheners, powders, herb bundles, and so forth. With both essential oils and other vehicles for spells and charms you can:
Scatter them around sacred spaces or to the four winds.
Burn them, the resulting smoke sends your prayers upward.
Simmering them, filling an area with a lovely, mystical fragrance.
Toss them in your dryer and charge up your clothes.
Rub into candles for rituals or any type of Candle Magic.
Bundle into sachets, so you carry the money magic with you
Grow them in your workspace (for on-going "living" energy aimed at job development).
Cook with them, enjoying the resulting bouquet of charged energy.
Add them to bath water, pet collars or dab them on doorways, so they express their vibrations as you need.
No matter what medium you use for carrying the aroma to your nose, body, and spirit, you first need to know what scents have traditionally been used for money-related matters. This correspondence list will get you started.
Prosperity and Abundance Aromatics
Anise: Stimulating energy (acts as a boost to your magickal efforts).
Productive use of your resources and improved outlooks.
Basil: Concentrating and staying on-task for that final pay off.
Berry: Luck with money, general abundance, and happiness. Raspberry has additional protective value for safeguarding resources.
Cedar: Clearing away negative financial situations, courage in coping with excess bills.
Chamomile: Preparing the way for financial changes.
Cinnamon: Improved influx of money and personal energy to meet any challenges that go with it.
Clove: An excellent component for prosperity incense. Also helps figuratively "heal" a financial problem.
Frankincense: Decreasing the stress that goes with monetary constraints. Good cleansing herb.
Geranium: Changing outlooks and attitudes toward money, specifically how you handle it.
Ginger: Settling down a tenuous financial situation.
Grapefruit: Getting a fresh start with hope as an ally. Also improved physical energy when you need to work extra hours.
Honeysuckle: Overall prosperity. Also psychic awareness in applying your money safely.
Jasmine: General attracting energies (note: very useful if you need to get a loan approved by a man). Also improved personal awareness of how you use your money.
Lavender: Overall sense of calm and stability so you can deal with issues with a clear head.
Lemon: A great pick-me-up aroma that clears out the old and welcomes new energy.
Lilac: Conscious awareness about how to best apply your funds.
Lime: Making headway (often slow and steady) on a financially sensitive project.
Lotus: Effective use of your money when applied to your spiritual life/progression. Also preventing financial misfortune.
Mint: Overall money herb.
Myrrh: Turning away unwanted energies, especially poverty.
Orange: Applying money with real flair and style.
Patchouli: Keeping other people away from your money (including theft).
Peach: Wise use of whatever funds you have. Wishcraft for money (especially lasting funds)
Peppermint: De-stressing after trying financial problems.
Pineapple: Encouraging a figurative "open door" when it comes to asking others for financial help.
Rose: Balancing your checkbook and maintaining that balance. Also money that affects relationships.
Rosemary: Remembering where/how you spent money (so you don't bounce checks or overdraw).
Sage: Discernment for apply money for long-term results. Making hard financial choices.
Sandalwood: Self-confidence in money matters. Clearing your aura for money magick.
Thyme: Intuitive use of money. Also a good herb to use if invoking the fairies to help you "find" something of value or get a good bargain.
Vetivert: Transforming your situation into one that encourages prosperity and abundance. Overall herb that motivates change.
Violet: Controlling a situation where money is over-valued or it's going out too quickly.
Quality Aromatics for Magical Work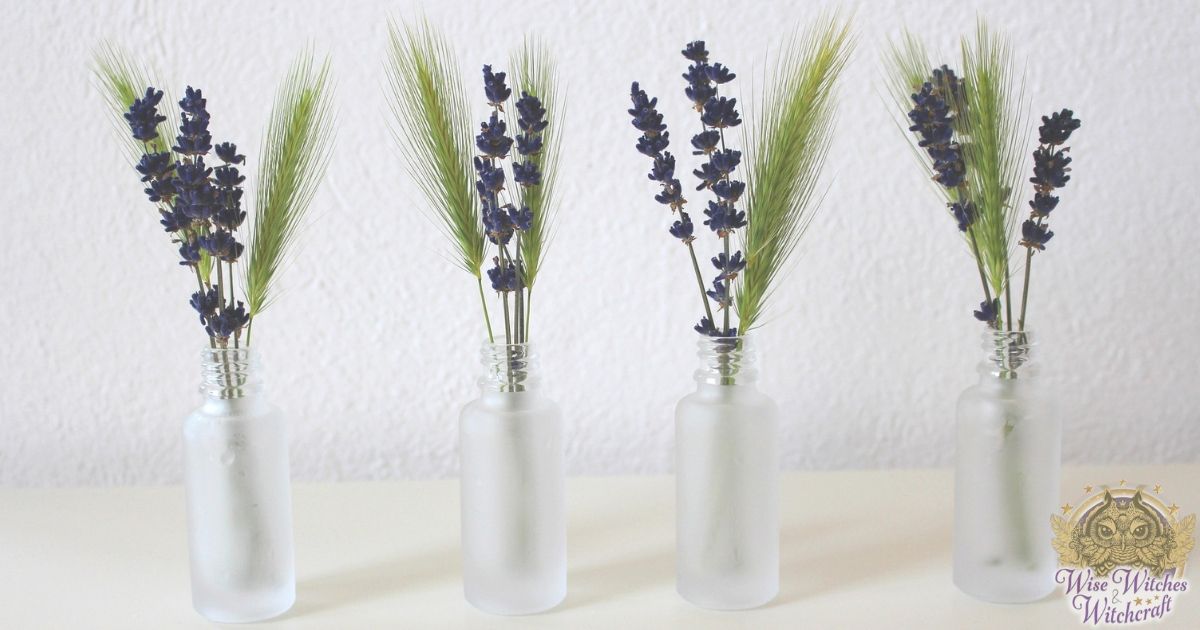 Where is the best place for obtaining high-quality, trustworthy aromatics? Wherever possible, go with a known source of organic herbs, oils, and incense (food cooperatives are one possibility here). Don't overlook the Internet as a potential resource, too. But please check out the shops and proprietors. Do they get consistently favorable reviews? Do you know someone already using their products?
As you shop remember price doesn't equal quality even if the ancient Mages thought otherwise. From a purely pragmatic standpoint, good essential oils tend to bear heftier price tags, but they also last longer. A diluted essential won't be as strong, but it's less expensive and still houses the same energy imprint as the original.
Synthetic oils pose other considerations. Although cost-effective, synthetic vanilla won't work the same in magick as natural vanilla simply because the second comes from Earth's storehouse. So, if you like a specific synthetic blend and decide you want to use it in magick, spend some time extending your senses and discern what type of vibrational imprint it contains. Does it make you think of work, romance, a long walk in the woods? Use those symbolic keynotes in applying it magickally.
Money is in the air!
Based on "Money Magic," by Patricia Telesco. All rights reserved.