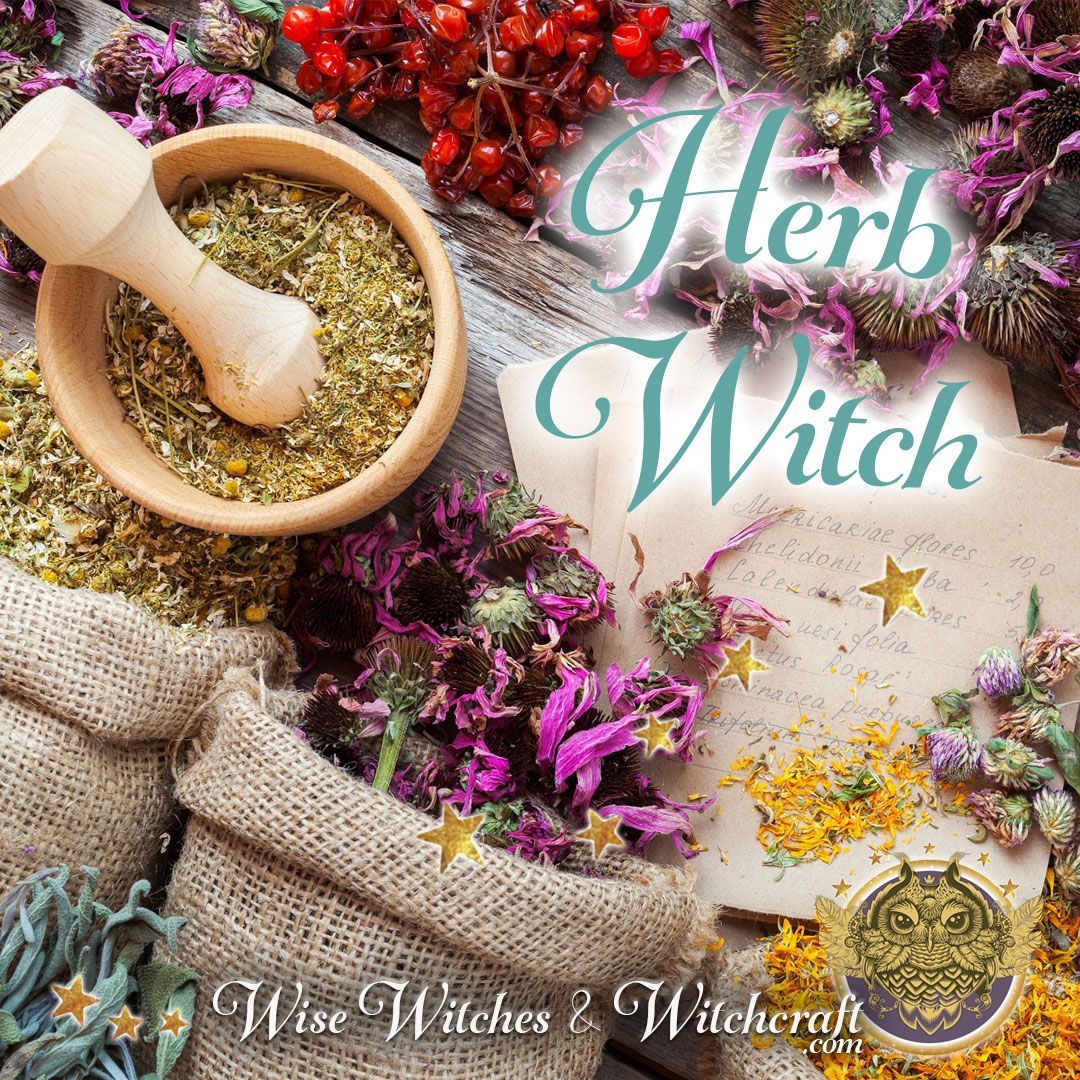 "There are no incurable diseases — only the lack of will. There are no worthless herbs — only the lack of knowledge."
– Avicenna
Are you an Herb Witch? People who love working with plants including spices, roots, flowers, minerals, leaves and such. For magic may find themselves very attracted to Herb Witchcraft. The Herb Witch dedicates themselves wholly to the magical study of plants and plant parts (with a few items like shells or natural products like honey tossed in for good measure). This focus is what sets them apart from other types of nature magic, just like Weather Witches focus only on climate.
There are also numerous mundane applications in this craft as well. We find the early stages of Herb Magic in the ancient art of Herbalism (botanical medicine).
Herb Witches Ties to the History of Herbalism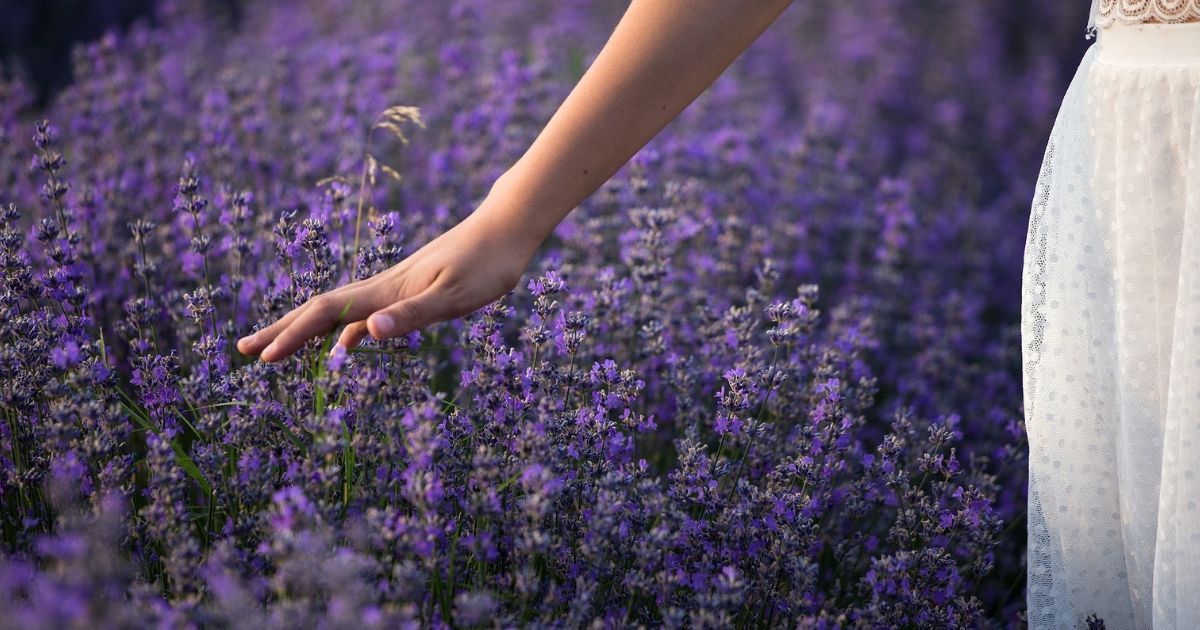 The use of plants for curatives stretches far beyond written history. In the beginning, the knowledge of folk medicine was passed on orally often through family lines. Here we see some commonality with Hedge Witches. The herbal arts started with a lot of observation, experimentation, and symbolism. It's interesting to ponder about the first human who commented, "hey guys let's try giving old Joe that yellow plant and see if it helps get rid of his yellow skin." If that cure worked, the said person might become the Shaman of a tribe or another type of wise person.
There is no question there were a lot of failures along the way. Nonetheless the study an application of herbalism appears in Chinese, Ayurvedic and Native American medicines, just to name a few. In these traditions, there's a good portion of prayers, chants, spells, and charms added to the application of the curative. The plants might also have to be harvested or used at propitious times, measured specific ways, counted for the right numerological value, etc. Green Witches relate to these patterns and considerations too.
Egyptian plant magic had a firm place in their culture. They used herb magic not only for healing but also for things like inspiring love, strength, and protection. The Egyptian practitioner knew the metaphysical properties of many plants and how to blend them together for spells. The understanding and application continue with Herb Witches.
Ancient Greek Writings on Herbal Properties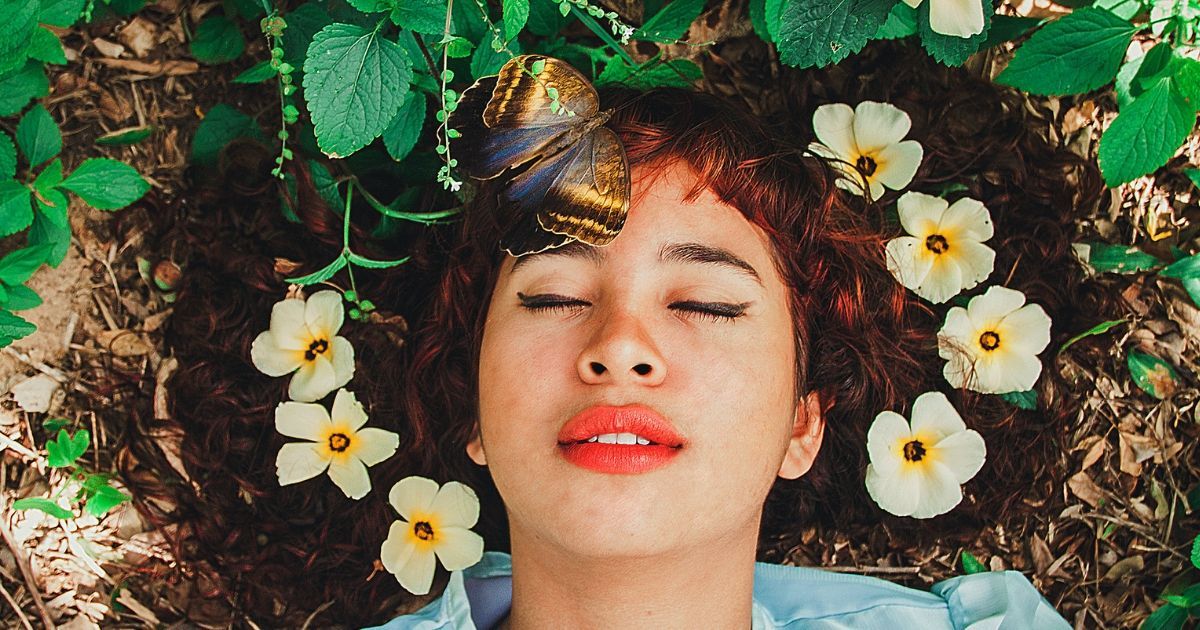 Greeks and Romans both used medicinal plants readily. Hippocrates, the father of modern medicine, lived during this time. His writings were replete with listings of known plants and their uses. Other impressive names from Greek history include Galen and Dioscorides who compiled 500 plants into a reference text. We have Medieval Monks to than for preserving these manuscripts by manual reproduction.
While all this was happening, the wife or wise-woman at home continued with folk medicine. They took items from their gardens or kitchens and applied them to everyday illnesses like colds and bruises. These simple methods blended with folk magic perfectly and thus the first Herb Witches were born.
The Doctrine of Signatures
From the 15th to the 17th Centuries herbals were popping up everywhere that included astrological elements. You also had John Gerald and Nicholas Culpeper writing serious instructions about the Doctrine of Signatures. The idea was that the shape of a plant indicated to what body part it should be applied be it in a tea, compress, or wrapping. The Doctrine of Signatures also extended into Color Symbolism as important to the way in which the healer applies herbs. Both of these concepts remain in modern Herbal Witchery.
Herbs in Magick: Eye of Newt, Please
As magical practices with herbs grew so did the approaches that various Witches used. Some might add a few herbs to a flaming cauldron or candle for increased power. Others might create a portable bundle of herbs enchanted for a specific goal. Others still used the moon phases, particularly the full moon, for gathering their plants and herbs for best results.
Some Herbal Witches among other began using codes in their magical recipes. The infamous use of the phrase "eye of newt" is a great example. This was a cipher representing a common flower, spice or plant that only the Witch understood. Historians are not wholly sure why Witches chose to do this. Perhaps it was for a bit of fun for deterring nosey visitors. Maybe it was a way of protecting personal power. We don't see much of this anymore. Grimoires are readily available in perfect English without incomprehensible rhymes. It does sound like a bit of fun, however!
Rules for the Herb Witch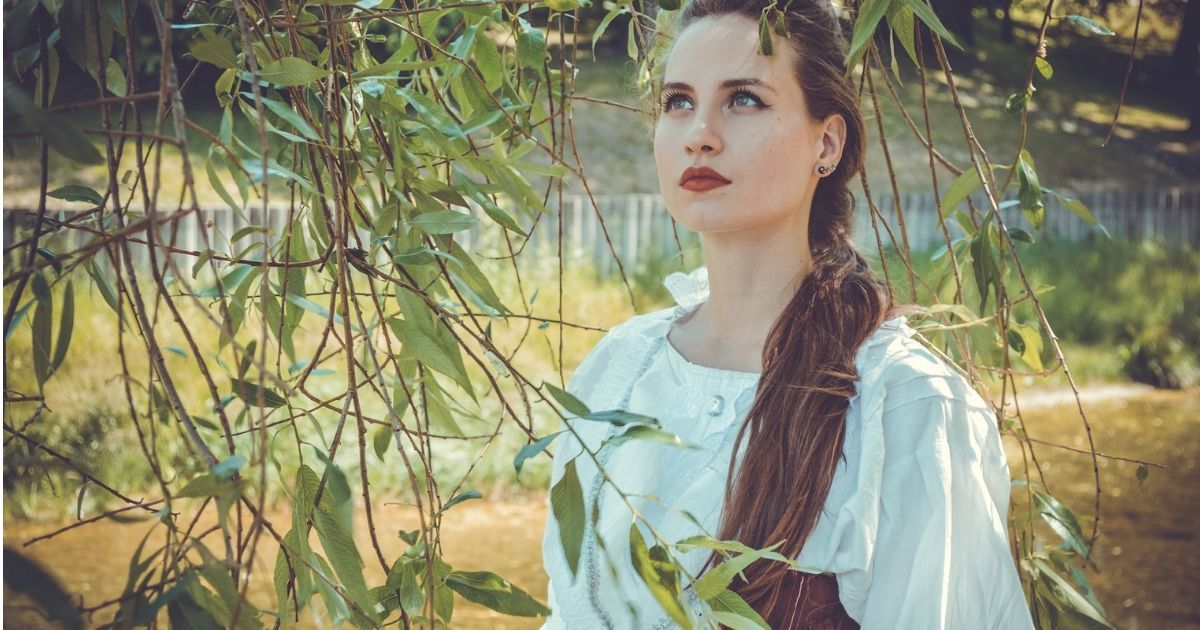 There are various conventions a Herb Witch must use for maintaining responsibility and safety. These include:
You are not a physician. You cannot make any promises as to the results of your Herb craft. Always counsel anyone coming to you for a curative to see his or her primary physician.
Know your plants. This may seem obvious, but one green thingy can look a lot like another green thingy. If you are making something ingestible you can see why this is very important.
If one can cure, two can kill. This is true in mundane herbalism too. More is not always better.
When in doubt, do without. This includes being uncertain of the condition you are trying to alleviate. Guesswork and Herb magic do not go together well.
Quality matters: The effectiveness of an herb in your magic depends on many factors including amounts of water, sunlight, soil conditions, harvesting time and preservation methods. Health Food stores might be one means of ensuring consistent quality.
Use general magical wisdom in your work. You are still a Witch with all the ethical guidelines of the Craft. These help any type of Witch in their daily endeavors.
Keep it real: don't make guarantees; magic isn't a 100% assured process. Any Witch worth her broom does not make powerful claims of definite results all the time.
Use common sense. The Herbal Witch knows that common sense is NOT a common commodity. In your work, you will come across people asking about the wildest things. It is OK to say no.
Favored Components in the Herb Witch's Kit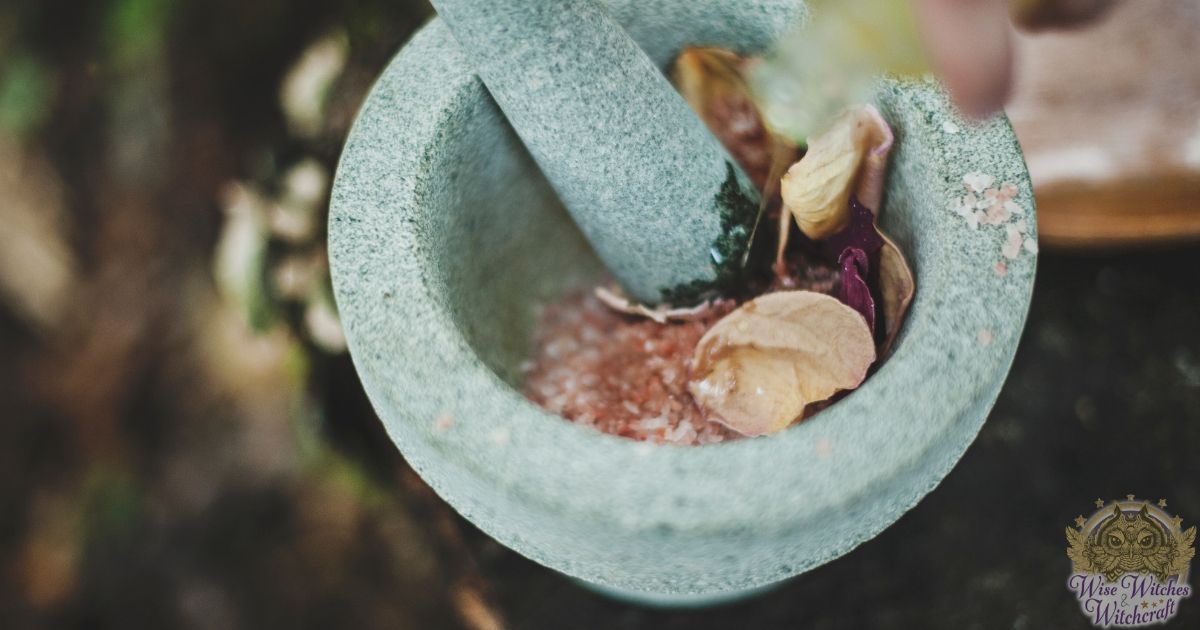 There are some herbs that come up time again in herbal magic, many of which are already in your sacred pantry. Among the favorites is sage. The metaphysical qualities of sage include purification, healing, and cleansing. It is a predominant component to smudge sticks because of these attributes.
Bay leaf is another. This solar herb improves our insight, including psychic abilities. Some Herb Witches like to use it in spells for success, relationship matters and as part of "Wishcraft." In the natural world, bay deters various insects. Use it in magic for anything that "bugs" you.
If you're not smelling enough magical aromatics yet, there is Rosemary, Basil, and Cinnamon. Rosemary protects and inspires insightful dreams. Basil draws abundance, blessings and Cinnamon brings passion, represents the Fire element and helps with spell manifestation.
What of flowers? Two that appear in Herbal Witchcraft repeatedly are Lavender and Rose. Lavender banishes the effects of the "evil eye" as well as offering luck and energizing the law of attraction in your life. Roses are the Queen of components for love magic. The come under the Element of Water and the Rule of Venus (no surprise there!)
Go Check your Kitchen!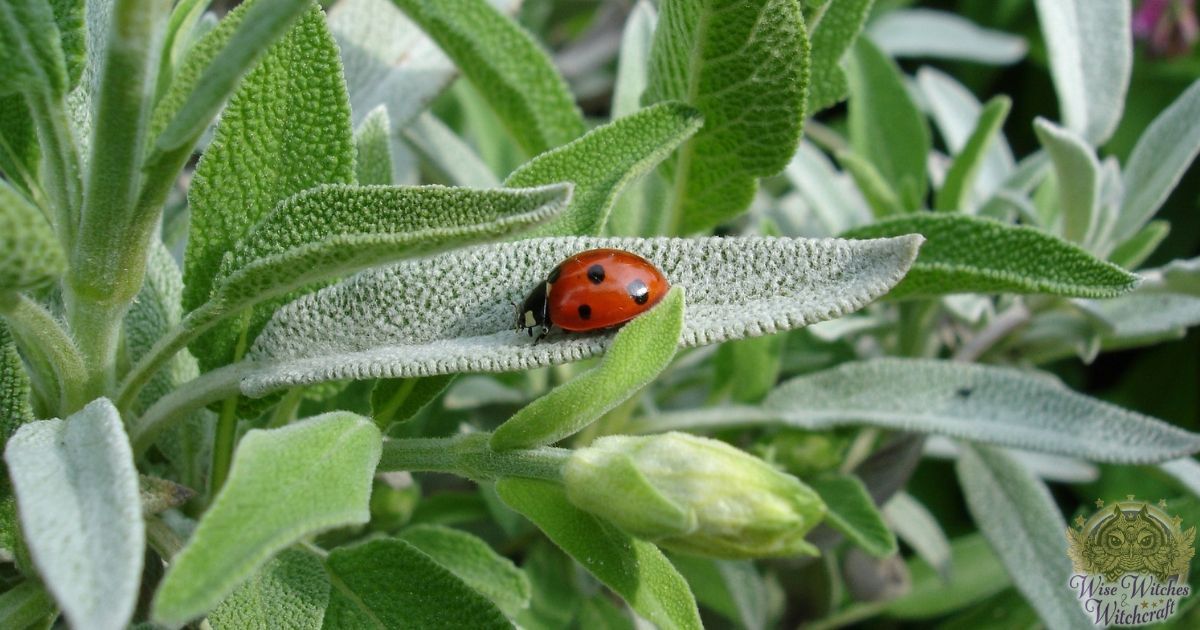 If you find the idea of being an Herb Witch appealing you can start in your kitchen. Make a list of the herbs and spices you use regularly. Then, start learning about both their mundane and traditional magical application. Many everyday uses for herbs provide inspiration for ritual and spellcraft too. Keep a notebook with your observations and take it slow. The Herb Witch often chooses to work with one or just a few plants initially until they feel secure in their awareness of plant energy. When you spread your education too thin it becomes superficial. Dig deep, plant an energetic seed and see what Herbal Witchcraft grows in your life.