Color Symbolism, Meaning and Uses in Wicca and Witchcraft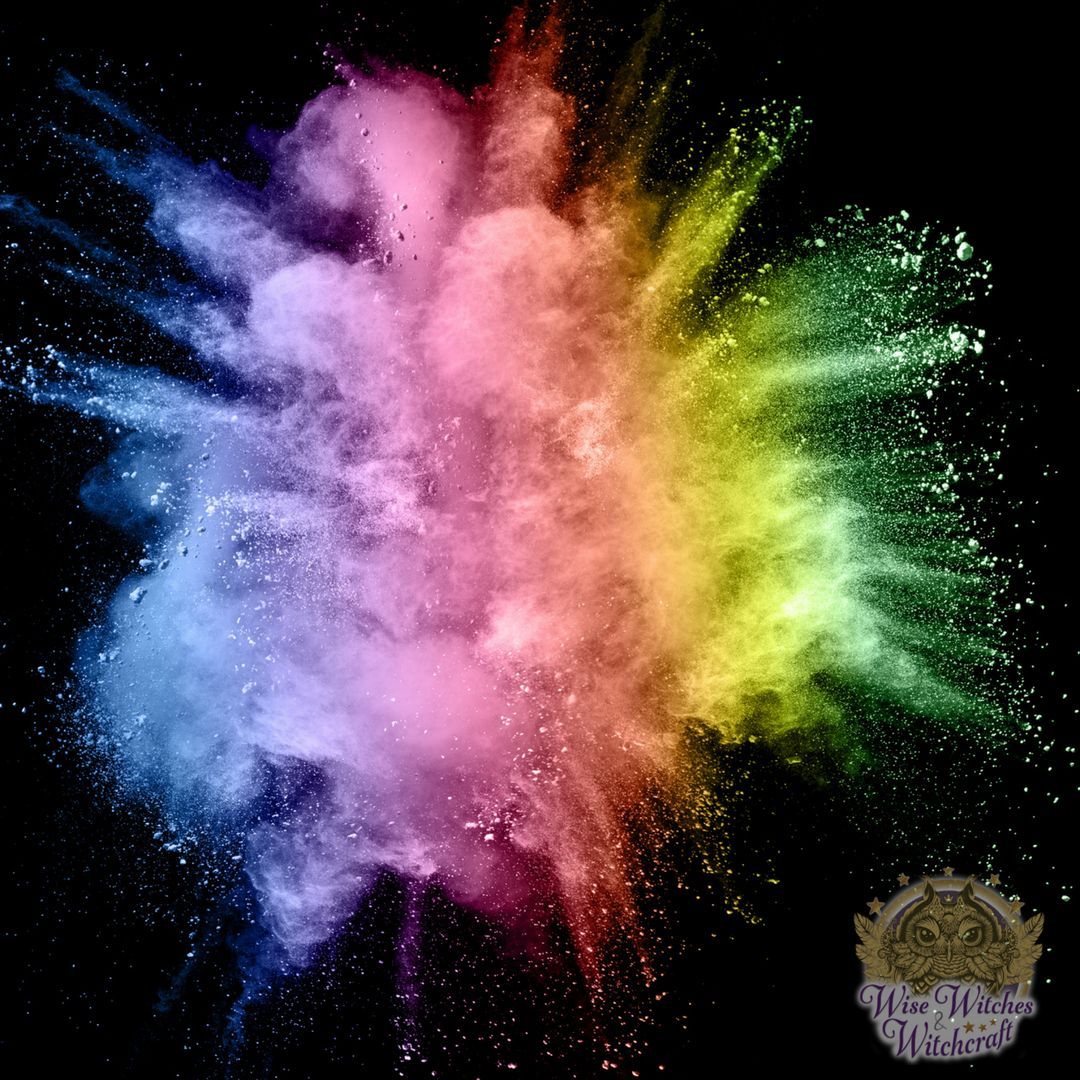 "With color one obtains an energy that seems to stem from witchcraft."
-Henri Matisse
Color directs the energy in our mind, with or without our knowledge that it does so. For example, watch the way children react to brightly painted rooms versus darker, more somber wall paint hues. You'll notice their energy changes. That's because the predominant color around us dramatically affects our moods, thoughts, and vitality. And, since color is marvelously subtle (i.e., it doesn't scream of magic to anyone looking), it provides us with an amazing array of potential private and meaningful magical applications.
Creative Use of Color in Magick: Your Magical Coloring Book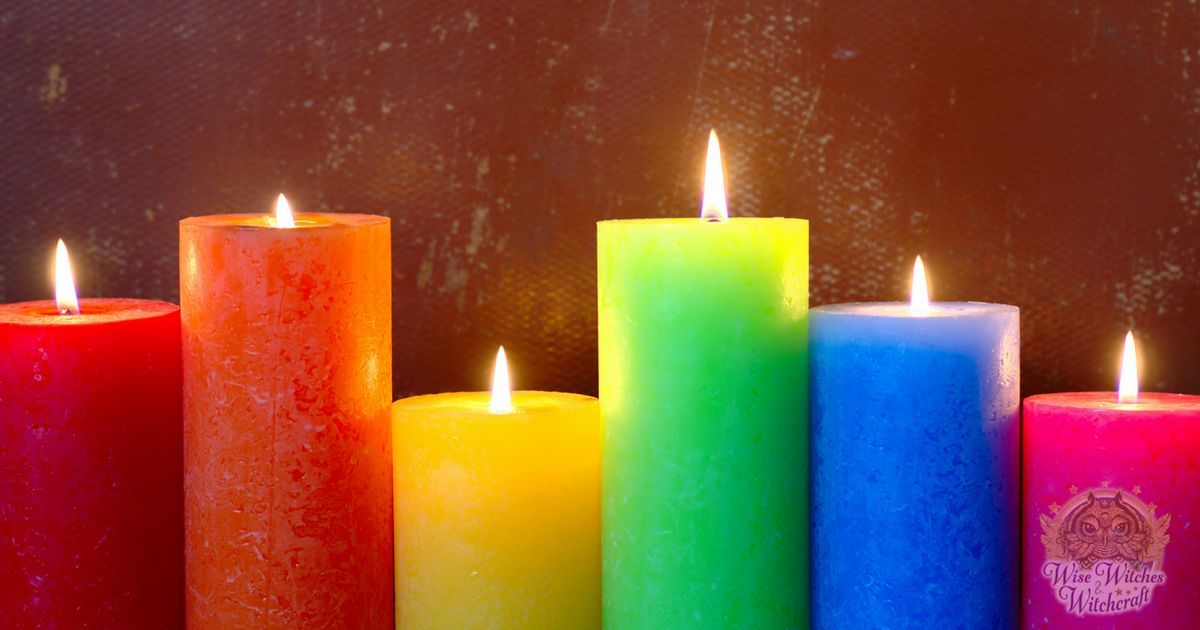 Look around you right now. Also look at yourself. What colors are your clothes. Are they bright and do you feel cheery? If so, you have a personal example of color vibrations. Each color has its own spiritual vibration – kind of like a radio station that projects specific music when it's tuned in just right. So how do you go about tuning yourself, your environment and your magical process? There are lots of ways!
1. Picking the color of your candles according to your ritual's or spell's goal (or use them as elemental markers: East – Yellow, South – Red, West – Blue, North – Green).
2. Finding an altar cloth with the right colors for your sacred pace. White is one nice choice because it's pure, however it can be hard to keep clean!
3. Applying objects with various hues in creating charms, amulets, talismans and fetishes (perhaps red rose petals in a "drawing love" charm).
4. Getting labels with color highlights for your magical herbs, spices and blends (for example, lavender might have a blue label).
5. Imagining various colors in your visualizations in the form of light directed into your body and spirit. This is particularly effective for Chakra work.
6. Wearing garments at home, work, play or in ritual that reflect the energy you most want drawn into your day. This includes accessories.
7. Using tinted paper and/or ink for spells with a written component.
8. Activating your inner kitchen witch – add food coloring to your edible spells. Or choosing beverages and foods that have the right color for your goal (like a vibrant strawberry love potion). Consuming these items internalizes that energy.
9. Choosing a spell's components by its associated color symbolism.
10. Lighting the magical work space with colored light bulbs reflecting intention.
11. Hanging sheer curtains of a specific color so that the light shines through and disperses the energy.
12. Pick colored paper for different parts of your Witch's spell book.
Color Intensity and Shades in Magic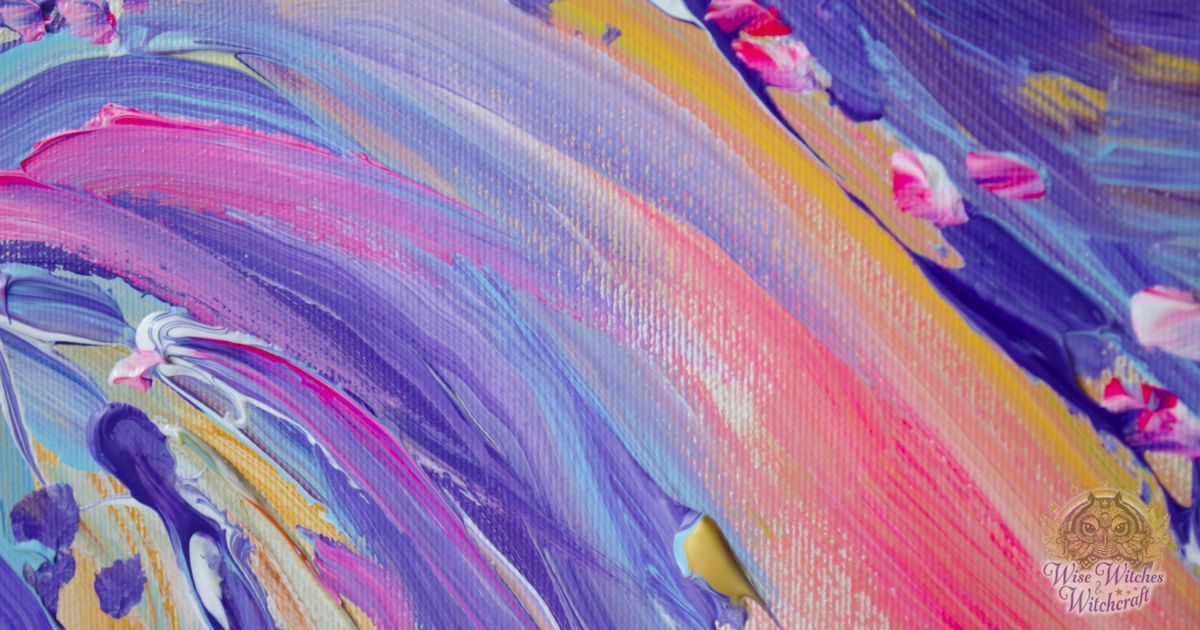 The shade of a particular color is important as is it's overall intensity. Bright, vibrant, clean hues accent similar types of active energy. Their crispness presents a clear purpose to both the universe and your subconscious. Darker colors settle and ground things, accenting a more restful state. Muddied hues aren't very good for magic unless the color is being used as a substitute for an item (like mustard yellow being used when no mustard seed is present for a spell).
To give you an example, grass green links to growth. Lime green puts us in touch with our inner child. Emerald green inspires prosperity. What about blue? Basic blue is joyful. A lighter, bright sky blue brings serenity. Dark blue is more formal and presents a more conventional feeling (for when you have important meetings, for example).
Hint: All the correspondence lists in the world matter little if a color has a personal meaning for you. It may go against all the traditional associations, but that does not matter. You have an emotional and mental connection to that color and its symbolism. USE THAT.
Magical Color Correspondences, Symbols and Meanings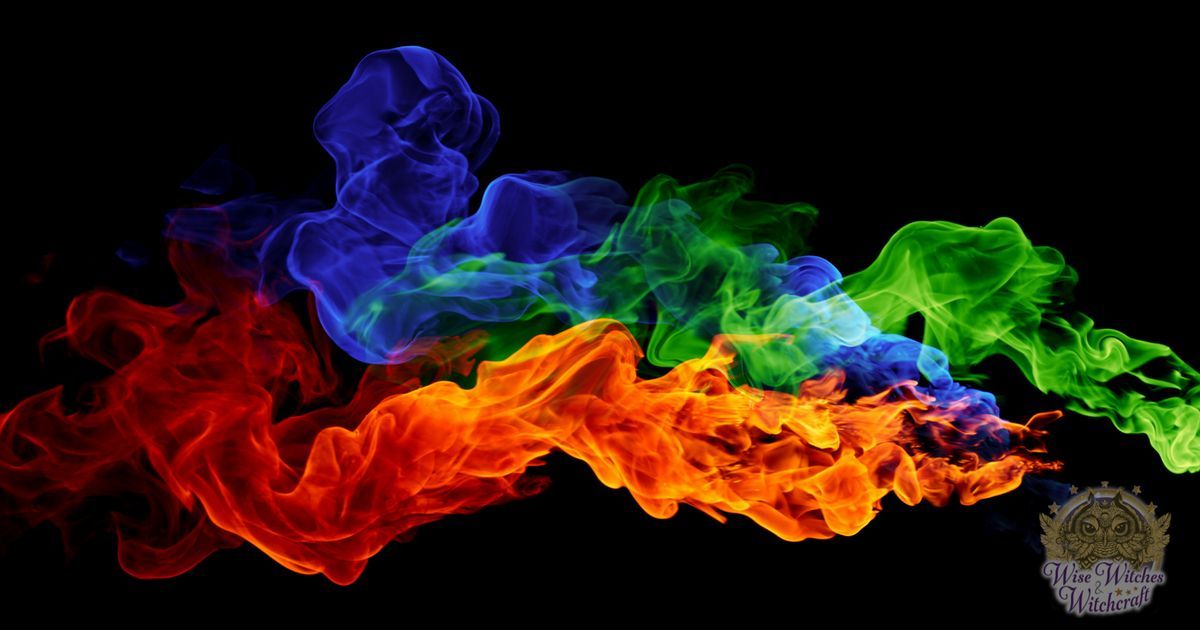 Red: Energy, the Fire Element, love, power, life's essence (blood), courage, stamina, summer magic, protection, Sun, and Fire magic. Red vibrates with active energy, especially for happiness, social outlets, and travel (adventure). It's also the color of passion toward persons, the arts, a job, or learning. Chakra: Root
Orange: Kindness, reaping what you've sown, friendship, the season of fall, willfulness, awareness, Sun, and Fire magic (less "hot" than red, however). Speaks to us of times' passage and cycles. This color vibrates with successful energy, especially when trying to overcome bad habits, fear, or other obstacles. Additionally, it can be used to motivate safety, understanding, kindness, and reliability. Chakra: Sacral
Yellow (or Gold): Solar magic, leadership, productivity, blessing, health. Vibrant yellow is a Fire color while pale yellow corresponds to Air and matters of creativity, charisma, or communication. Yellow represents those things for which we hope and wish. It's also the color of experience, intelligence, personal achievement, and conscious clarity. Gold's energy signature is one of wealth, leadership, glamour (think sparkly), illumination and wisdom. Chakra: Solar Plexus
Green: Healing, hope, growth. Dark green encourages fertility, while ivy green stresses the emotions and sprout green accents vitality and steady progress. An Earth color. When you have a tough choice to make, green is a very helpful color as it encourages movement and helps overcome indecisiveness. To bring about the best choice, this color also motivates organization, logic, enthusiasm, and diligence. Chakra: Heart
Blue: Truthfulness, peace, joy. Light blue is a patient color while dark blue supports dream magic. A Water color. Blue represents improved self-image, balancing diverse factors (like spirituality and mundane life), courtesy and consideration (yours or that of another person), prosperity, and sharing. Chakra: Throat
Indigo: Honesty, integrity, and spirituality. It also represents our family, the ancestors, and important customs that we keep to honor both. A third correspondence is that of divinatory energy, especially for predicting the future.
Purple: Wisdom, spirituality, academic learning. Violet represents our connection to the higher self and Spirit while lilac is more whimsical: the vibrant inner child. A Water color. Purple inspires authority and leadership, especially in spiritual matters. In balance to that, however, this color supports healthy meekness, benevolence, and an on-going relationship/communion with the Sacred Parent (the God/dess). Energy center: Brow
Black: Banishing, rest, tenacity, and constancy. An Earth color. The Void. Things that you should (or should not) do, try, or pursue, recognizing your attributes and limitations honestly, cause and effect, and very personal transitions.
White (Silver): Purity, the Moon, and the Goddess. A spirit color, also sometimes associated with Water (like the crest of a wave) or Air (blue-white). White represents the greatest good (or the Good of All). It also symbolizes your past lives, and spiritual connection, awareness, and wisdom. Silver is precious and elegant. It represents mystic aptitude, sensitivity and grace. Chakra: Crown
Pink: A quieter version of red, this color represents kind feelings, either friendly or romantic, or inner peace. It's a blend of Fire and Air. Think of this as tactful interaction, friendship, short countryside trips, and peaceful days with those you love.
Brown: An earthy tone that represents grounding and foundations.
Gray:The color of uncertainty. Poised between light and dark, gray represents neutral energy.
Color your world with magic!
Adapted from "Teen Book of Shadows and Your Book of Shadows," by Patricia Telesco. All rights reserved.