Magical Aromatherapy: Herb & Flower Associations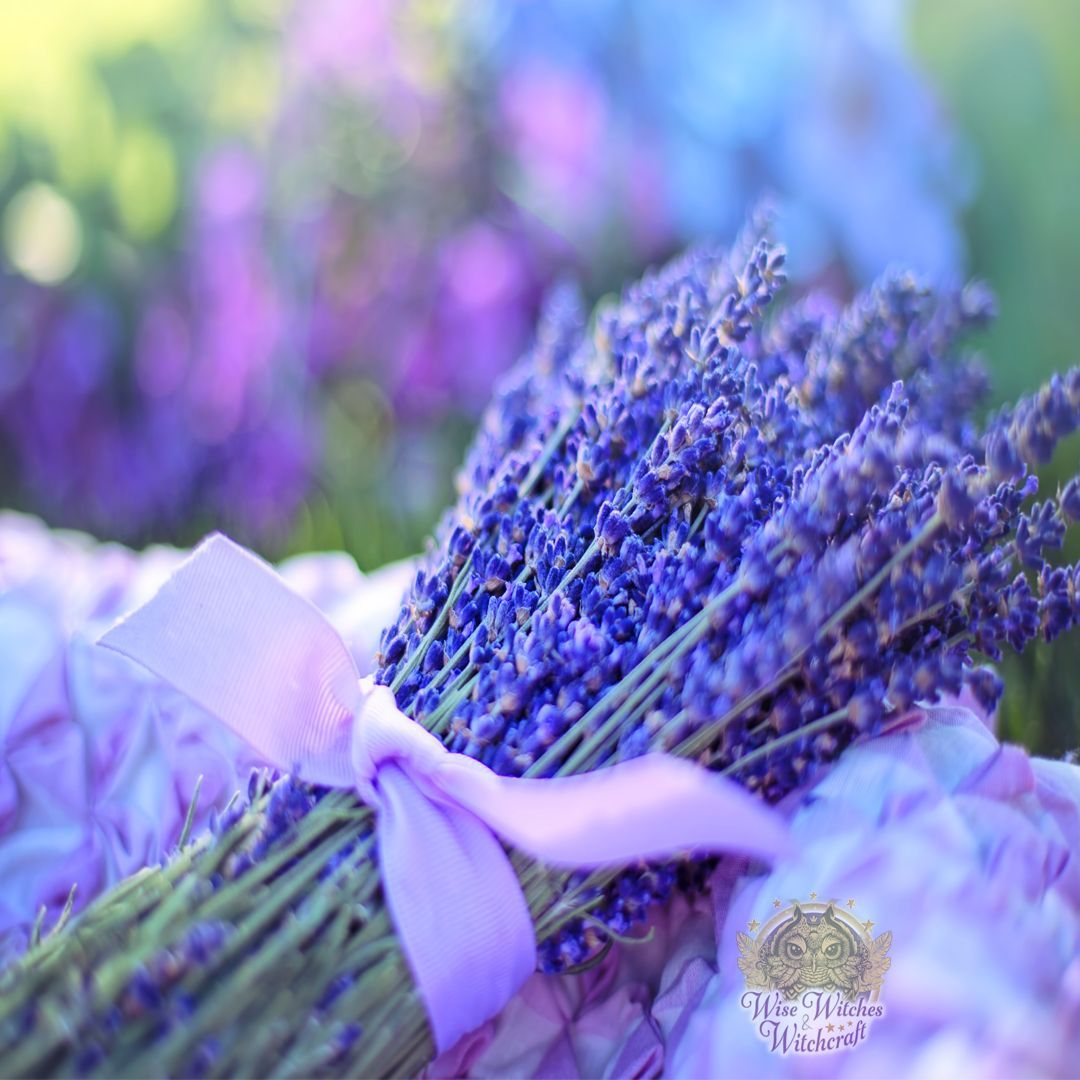 "Aromatherapy is more thoroughly defined as the skilled and controlled use of essential oils for physical and emotional health and well-being. Science is now confirming what has been known for centuries: Essential oils have healing properties on both physical and emotional levels. Absorbed through the skin and via the olfactory-brain connection through inhalation, they have been considered among the most therapeutic and rejuvenating of all botanical extracts throughout the ages."
― Valerie Gennari Cooksley
Aromatherapy and Magick: Using Herbs & Flowers in Spells and Rituals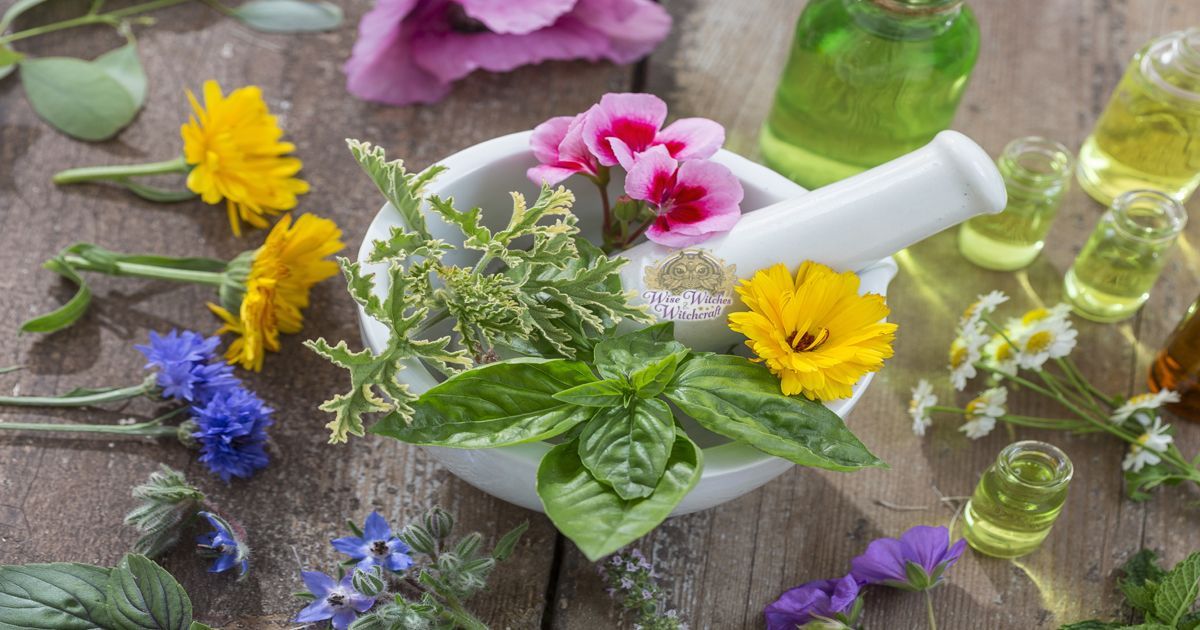 Aromatherapy is a re-emerging art that allows us to activate our sense of smell for specific purposes. Scents have a powerful impact on both the conscious and subconscious mind. To validate this truth for yourself, just wander past a bakery first thing in the morning and see what physical and emotional responses the aromas generate. But modern Neo-Pagans are certainly not the first to figure the helpful nature of various aromatics. Even though the term aromatherapy appeared for the first time in 1937, many cultures used aromatics for everything from worshiping the gods to carrying them in a healer's kit. Many of the ancient associations for aromatics remain with us today and work wonderfully with various magical methods. For this part of your Book of Shadows we'll explore ways of using aromatherapy successfully in magic also with some common herbs, flowers and spices you can use easily. You may want to copy these correspondences into your herbal section too.
Short History of Aromatherapy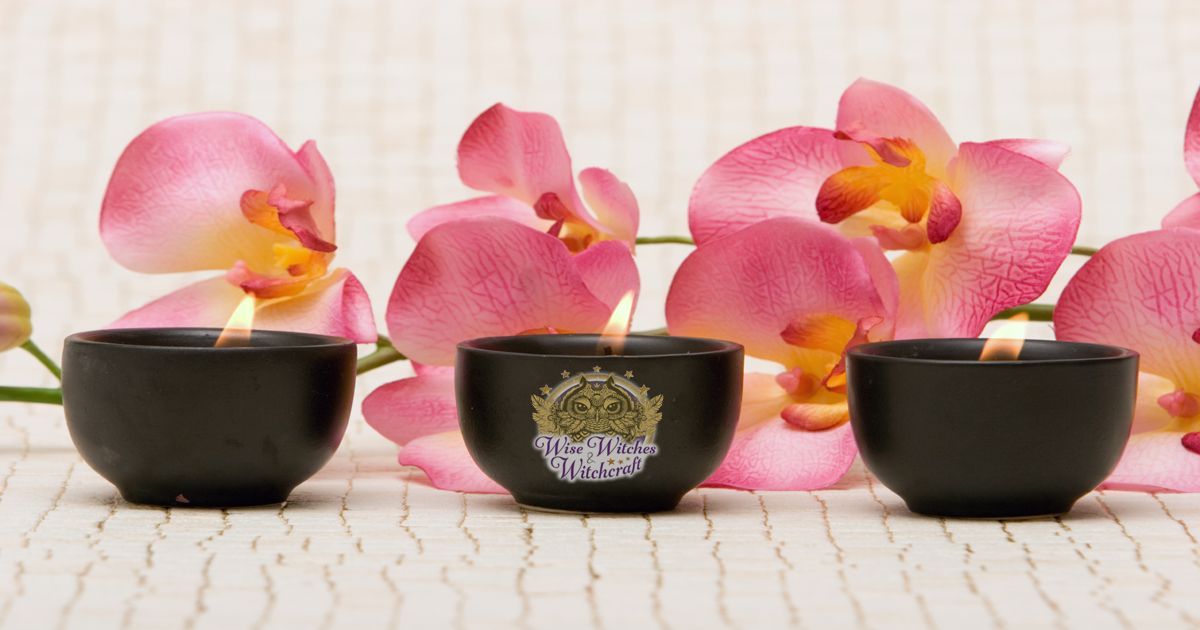 Before humankind even thought about medicine, people burned aromatic woods and plants believing that the smoke banished evil spirits. It's a neat historical fact that the word perfume originates with the Latin, per fumum meaning "through smoke". The tradition of burning aromatics continues to this day.
It is possible that Chinese medicine may have preceded the Egyptians in using plant-based cures. History is a little sketchy, but these two cultures left the best records for us to follow. Egyptians, in particular, developed embalming which used juniper, cedar, cinnamon, myrrh and frankincense as part of the preparation process. They got their herbs via Arab merchants who knew full well about the magical benefits of plants based on folklore. Who doesn't love a good story when they're shopping?
Anyway, the Egyptians loved fragrances. It was common to wear perfume at festivals. Aromatics also appeared at the bath in the form of oil. They became so adept at producing perfumes that the world heralded Egypt as having the finest aromatic preparations.
Ancient Greece and the Use of Aromatherapy Magick
As the world of trade grew, so too did the reach of aromatics. Various cultures including those of Assyria and Babylon adapted the Egyptian instructions, putting their own spin on things. We can thank Asclepius, a Greek physician, for his use of fragrant herbs in medical care (circa 1200 BCE). Hippocrates followed about 900 years later, using aromatics in massage, infusions and healing baths. Fast forward to 3 BCE and you find a philosopher named Theophrastus pondering the way in which scents effect human emotion.
Aromatics from Persia, Perfumes & Oils
In 1000 AD we find Ibn Sina a Persian physician. At the age of 20 he'd already become a court physician who dabbled in metaphysics too. Over time he wrote numerous books that included a smattering of cosmology for good measure. Alongside this study, the Persians perfected fragrance distillation. The resulting products were often part of religious observances including oil of rose, amber and musk.
Aromatherapy Healing: The Anglo Saxons
A book dating to around 900 BCE called Leech Book of Bald is where things start really getting interesting. The writer, Cild, penned numerous mixtures that included shamanic overtones. There were also notations about the folklore of trees and magical properties for amulets. It was in this region at a much later date that healers would wear aromatic herbs believing so doing would protect against the plague.
Aromatic Oils in France
Rene-Maurice Gattefosse, a French Chemist, came up with the term aromatherapie. He loved researching aromatic oils. His work became the foundation for Jean Valnet's work that included the use of aromatic oils for psychiatric conditions in the 1960s. Madame Marguerite Maury was also writing about the power of scents exploring their possibilities in a book in 1961.
Aromatic Correspondences: Blending Aromatherapy with Magic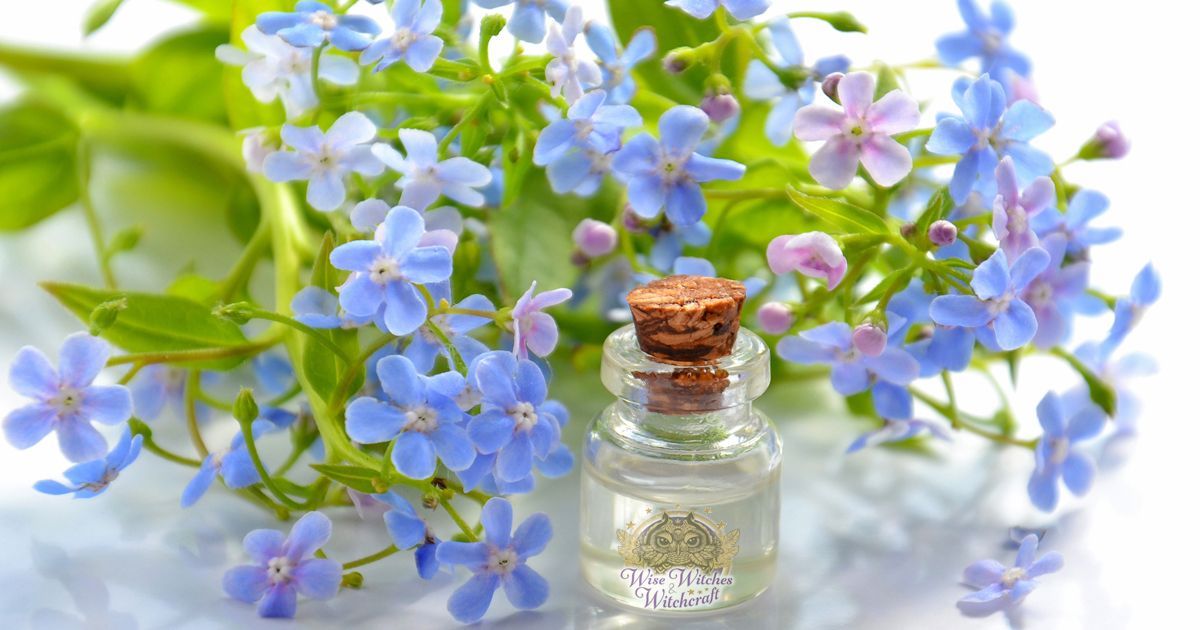 Early shaman-priests were likely aware of sensual influences when they put aromatic woods and spices into incense. These mixtures were burned for various purposes, including averting sickness, easing sadness, inspiring love, and purification. In modern times we've begun to recognize that many of the ancient aromatic formulas still hold merit, such as the use of sage for cleansing (chemically, sage has mild anti-bacterial qualities).
With this in mind, it is but a short jump forward to adapting and applying aromatic lore to our homes, and any other areas where we spend a lot of time, such as the office or in the car. Spread a ritually prepared tincture on window ledges to carry energy throughout a region with each breeze. Put a little blessed oil on light bulbs, then turn on the lamp for active energy and manifestation. Sprinkle different symbolic scents in various rooms, depending on your needs and goals. Dab a little on yourself too! Burn aromatic incense or, if edible, add an aromatic to your next magical potion in perfect Kitchen Witch style! Here is a list of some common aromatics and their metaphysical energy "footprint" for your reference:
Aromatic Magickal Correspondences: A-F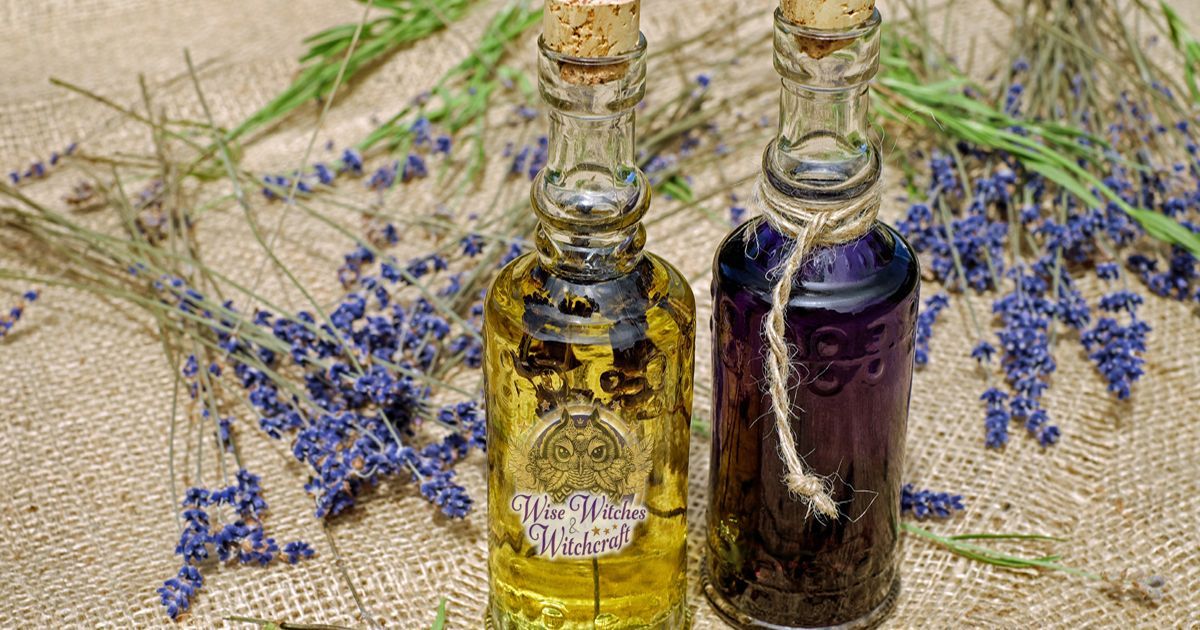 Anise: Increasing one's sensitivity to Spirit and the Astral reality. Cooking with it releases the aroma.
Apple: Happiness. Smell a fresh slice of apple whenever you need a little more joy. Burn dried apple rind to lift emotional heaviness throughout the home.
Basil: Peace and unity. The scent of basil promotes harmony between people.
Cedar: Safety. Place a piece of cedar wood in any area that needs protection, cleansing, or decreased negativity. Also, burn it as incense or use in potpourri.
Chamomile: Decreasing anger or relaxation (try it as a tea). Or, sprinkle on your rugs to absorb ire, then vacuum it up, leaving behind only the aroma and its positive energy.
Cinnamon: Power. Leave bundles of cinnamon sticks anywhere you want to draw more energy, passion, or good fortune. Sprinkle a bit in your shoes so its power walks with you.
Aromatic Magickal Correspondences: G-L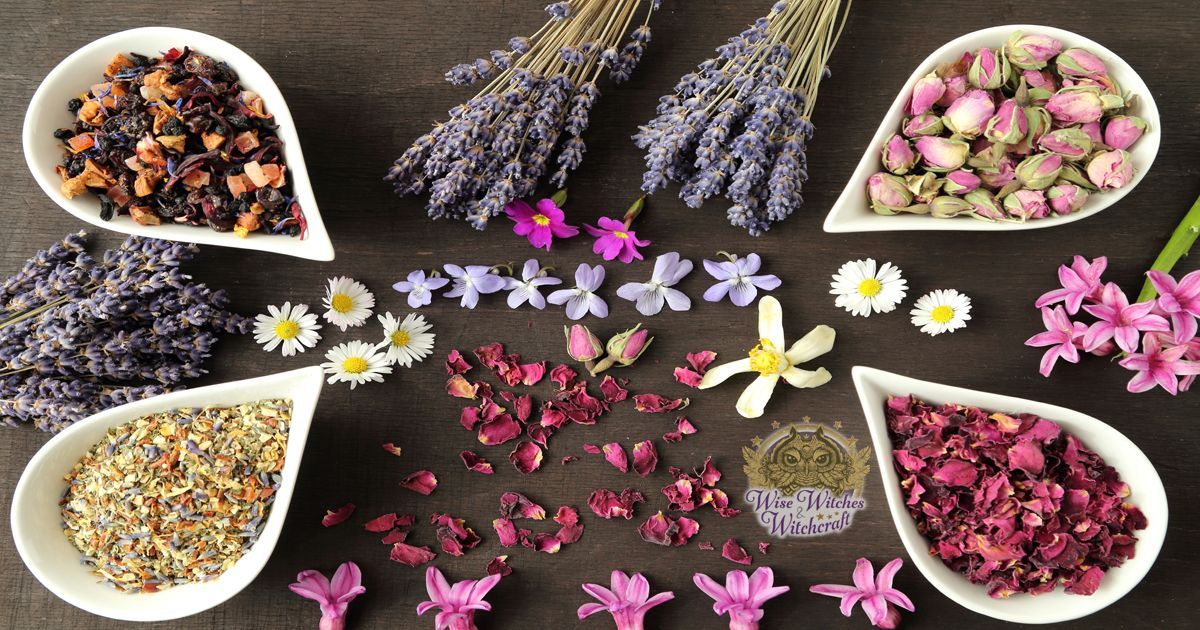 Geranium: Balance, especially emotional. Add dried geranium petals to potpourri or incense. Or, steep fresh petals in apple juice to literally internalize their energy.
Ginger: Increasing memory retention. Add fresh ginger root to fried foods to release its aroma. Or, dab a bit of gingered oil on your temples. (Warning: People with sensitive skin may find this harsh, so dilute it with almond or olive oil first.)
Grapefruit: Hopefulness. Cut open a grapefruit and sniff it when you're depressed, or drink a fresh glass of juice.
Jasmine: Improving self-image. Best burnt in incense.
Lavender: Improving sleep and peacefulness. Use in any form – Lavender is edible.
Lemon: Purification. Try adding a little lemon juice to your household cleaning solutions. Look for lemon-scented air fresheners.
Aromatherapy Magical Correspondences: M-Q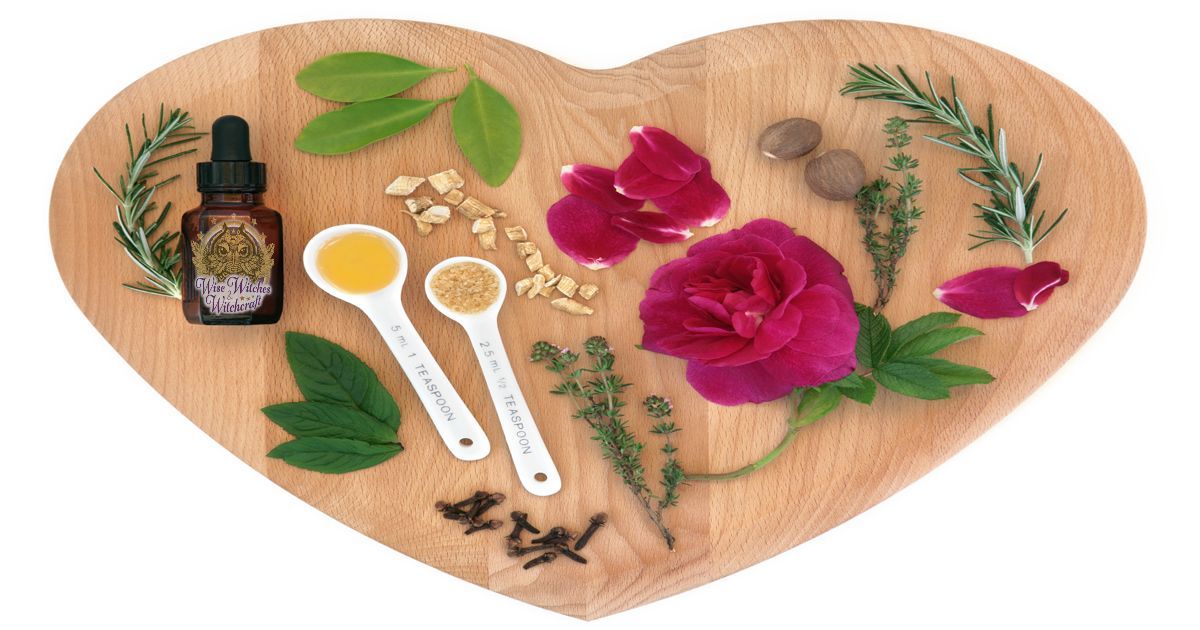 Marjoram: Easing anxiety. Since it comes in powdered form, this herb is easy to add to homemade incense.
Mint: Memory retention, avoiding mental tensions, and improving your ability to cope with financial difficulty. Pinch a fresh leaf to release its aroma or prepare dried mint in a tea like a potion or incense. This also decreases restlessness.
Nutmeg: Spiritual focus and psychics. An excellent aromatic for the meditation area or ritual space.
Orange: Physical and spiritual tonic. Keep dried rinds to use in aromatic blends, or enjoy the aroma of a freshly cut orange at breakfast. Also augments devotion.
Pine: Cleansing and blessing. Readily available in cleaning solutions and air fresheners, but a natural blend is best if possible.
Aromatherapy Magical Correspondences: R-W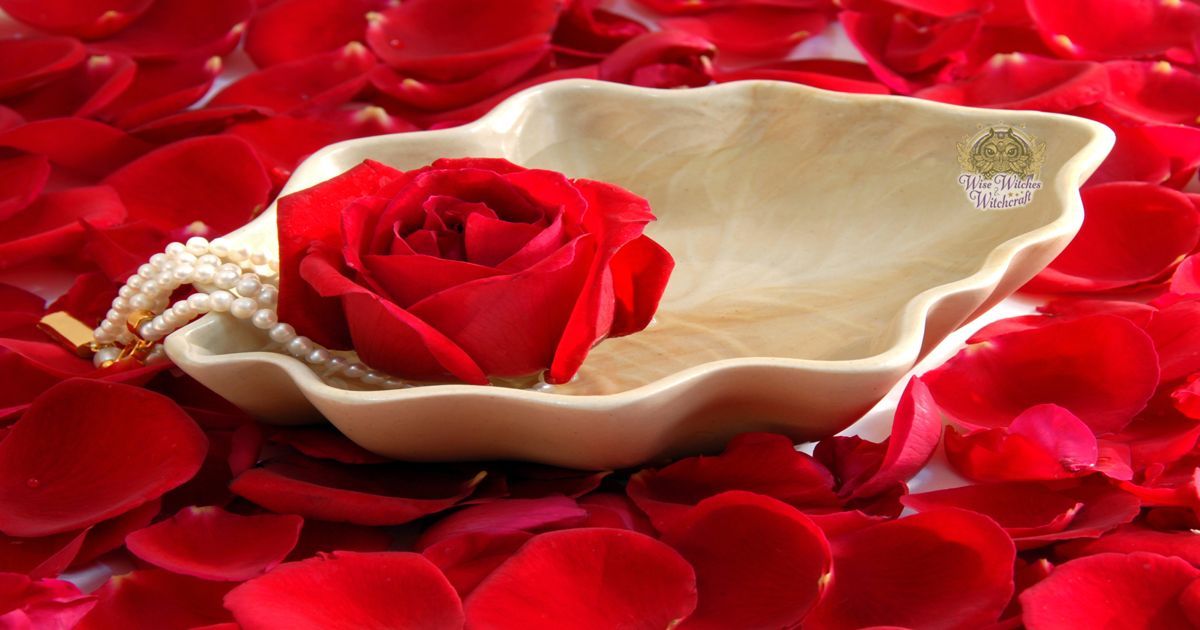 Rose: Encouraging love (including self-love) and tranquility. Bring fresh roses into the house to attract love. Use rosewater in cooking to internalize self-love. For the whole-house effect, air fresheners and incense are often available in rose.
Rosemary: Memory retention. Also stimulates vitality, and has antidepressant qualities. Fresh rosemary is best for all these purposes. Simply break the rosemary leaf to release its scent. Rub it on surfaces where you want the vibrations to stay.
Sage: Purification and healing; overcoming depression.
Sandalwood: Psychism and healing. Try sandalwood powder as a base to your homemade incense.
Vanilla: Inspiring love and passion. All forms are fine.
Wintergreen: Motivating youthful outlooks and energy. Best results come from the fresh leaves.
The Takeaway
The best part about aromatic spiritual approaches is the subtlety. While you might be strongly aware of an aromatic at first, it slowly blends itself into the ambiance of your home, silently releasing its power. No one will think you odd for scenting your living space, or for wearing a unique perfume. Better still, since aromatics float on the winds, our choices have the potential of blessing many people who come near or into our sacred spaces with magical aromatherapy!
Expanded from "Shaman in a 9-5 World," by Patricia Telesco. All rights reserved.