Luck Magic Using Aromatic Oils & Healing Crystals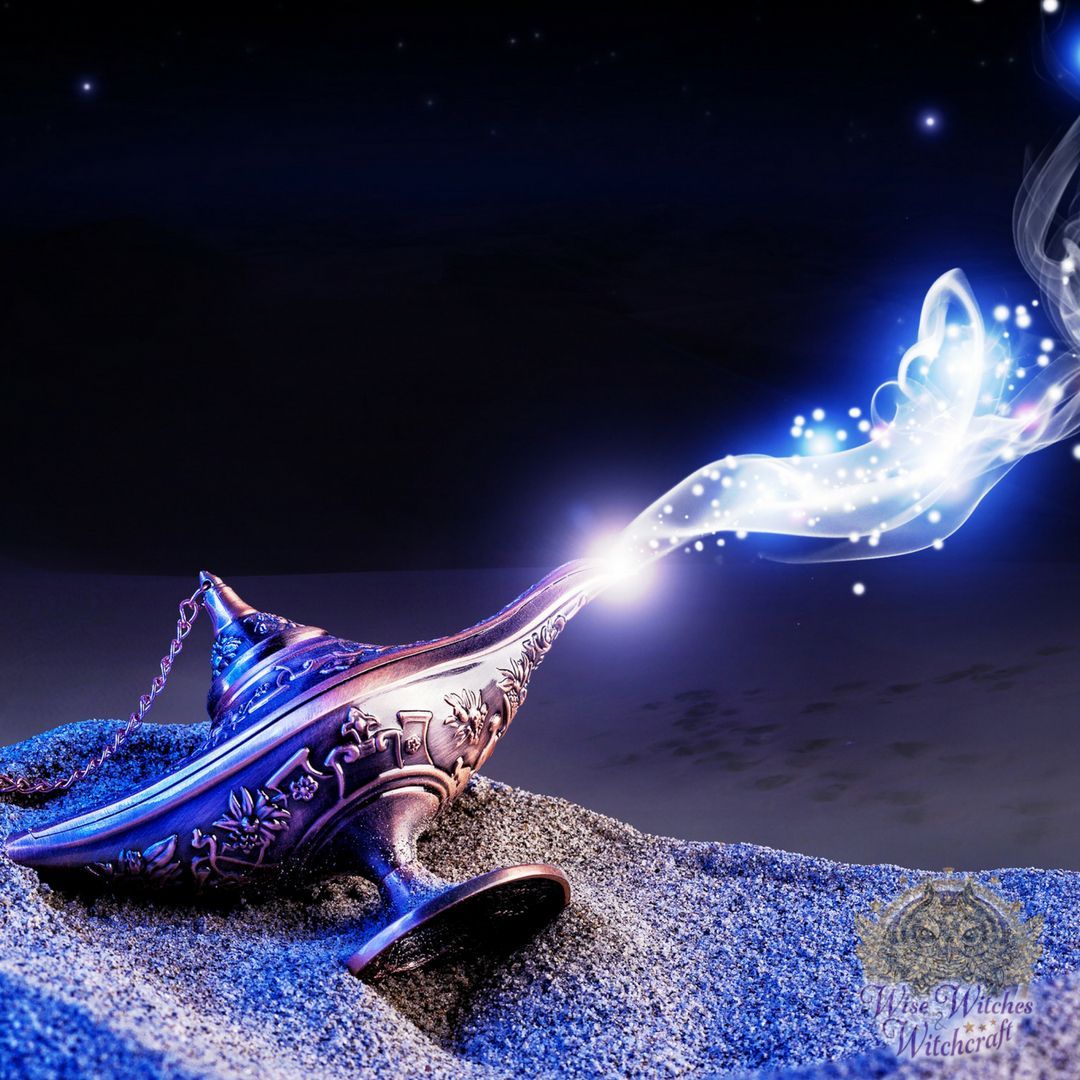 "To me, everything gives off a scent! Thoughts, moments, feelings, movements, words left unsaid, words barely spoken; they all have a distinct sense, distinct fragrances! Both a smell and a touch! To inhale is to capture, to experience!"
-C. JoyBell C.
Aromatherapy is an ancient art that uses the oils in various plants for healing the human mind, body, or spirit. The Greek physician Hippocrates trusted in aromatic baths and massage for health. In Rome, students adorned themselves with rosemary garlands that they believed would help them remember their studies. Cleopatra tried using the aroma of rose and jasmine to win Marc Anthony's heart. These are but a few glimpses into the idea that scents have power, some of which were practical but others far more magical.
Using Aromas for Luck Magic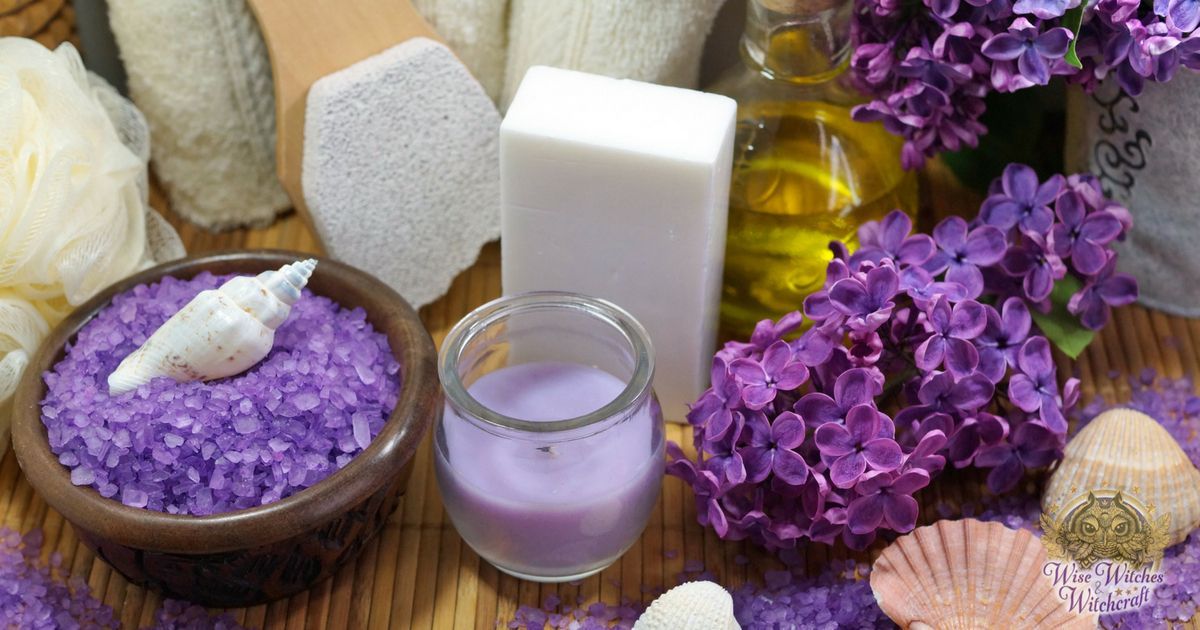 The Celts used aromatic salves for achieving visions. Others applied oils hoping to see visions of the wee folk. Others still burned various aromatic plants in order to transport their prayers to the Divine. In other words, your work with aromas in luck magic has a solid foundation with our predecessors.
Think for a moment of just one aroma from when you were little. Does it bring up a memory or a feeling? This is an excellent example of how scents carry various energy imprints to which we relate. Those vibrations also resonate outward when we use them for spells, charms, rituals, etc.
One of the neat things about odor is that we respond to it on a very primal level. Our subconscious weaves an association that it carries. So, it's not surprising to find that aromatic oils offer a variety of positive applications in our magic, in this case for improving our fates.
As the saying goes, "The nose knows!"
How to Use Aromatic Oils for Magical Luck Spells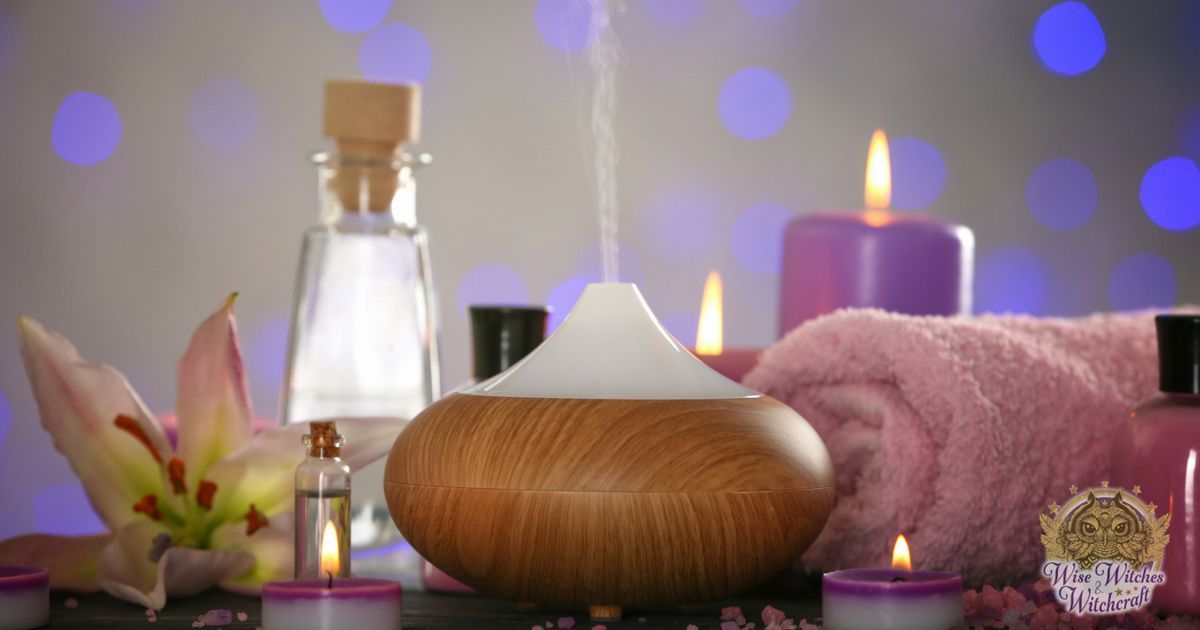 You may be thinking, okay, this sounds (um… smells)…great, but how do I put various scents to work effectively? It's a great question, and the answer may be simpler than you expect. Think of all the ways you use colognes, perfumes, scented powders, waters–that will put you on the right track. Here are some ways of applying aromatic oils that support your goal of increasing luck:
Dab oils on your charms for attracting good luck.
Dress candles with good fortune oils.
Put scented oils in diffusers that fill your home with serendipity.
Apply the oil directly to your pulse points (note: always test first to see if you are sensitive).
Draw an aromatic bath and let your aura absorb all those good vibrations.
Scent your clothing. An easy way to do this is by tossing a cloth bundle with aromatic oils on it into your dryer with whatever you're wearing that day (think: power tie)!
Warning: Do not use any "scented" oil in food items unless it is classified as food grade. This is a good guideline for Essential oils too.
Now if you want to get more specific think about putting your scented oil in a place that represents the area of your life in which you need good fortune. One example might be dabbing some inside your wallet for financial improvements, putting some in your shoes so luck "walks with you" or using some at your office desk when hoping for a promotion.
Luck-Drawing Aromatic Oils
As you might imagine there are a lot of aromatherapy oils, herbal oils, and blends that have been used for improving one's fortune. Here is a list that you can review to find which ones may best suit your goals.
Allspice – Luck in business or your career path.
Basil–General financial success.
Bay–Social luck.
Bayberry–Brings money into your home and general good fortune.
Blackberry–All types of kismet.
Bergamot –Success that often leads to prosperity.
Chamomile–Attracts good luck especially with gambling.
Cinnamon–Luck in love; Attracting the favor of the Gods.
Ginger–Increasing the energy in your luck spells.
Hickory–Turning bad luck.
Hyacinth–Manifesting that "big break."
Mint–Speedy luck.
Nutmeg–Luck when you take a chance.
Patchouli–Wish manifestation.
Pine–Banishing bad luck.
Vanilla–Joyous happenstances.
Violet–Fortunate changes.
Combining Aromatic Oils with Sacred Magical Stones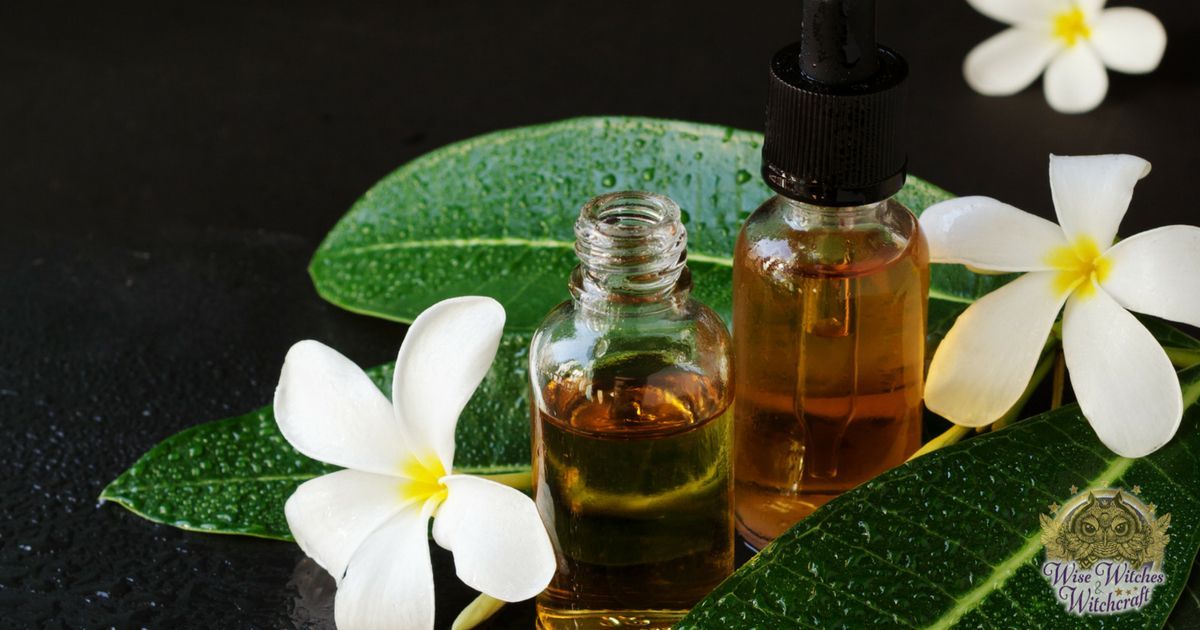 This is where things get fun. Who doesn't like pretty, shiny crystals? Well now you can those that you already use for magic and combine them with aromatics in your luck magic. If you are going to use your crystals and oils for portable charms and amulets, you may want to wrap them in protective cloth, so the oils don't stain your clothing. Here are some examples:
Orange Oil with Amber: When you need a little luck that brings joy into your life and gets you out of a rut, you can't miss with this combination.
Pine Oil with Labradorite: Good fortune that comes from your own creativity and applied wisdom.
Wintergreen Oil with Quartz: An auspicious new beginning for yourself or a project.
Rosemary with Topaz: Advantages that come from determination and fortitude.
Ylang Ylang with Amethyst: Being at peace and opening yourself to an inflow of blessings from Lady Luck.
Violet with Peridot: Violet is sacred to Fortuna (Roman) and Peridot to Lakshmi (Hindu).
Peach with Moonstone: physical, mental, and/or emotional luck for women (you'll be just "peachy" in no time)!
Bergamot with Blue Calcite: releasing things that block your luck.
Rose with Pink Tourmaline: recognizing that you deserve a little luck (self-love).
Frankincense with Rainbow Moonstone: improving your intuitive nature so you "see" lucky options.
Neroil with Aqua Aura: Get your chakras and aura back into balance so positive energy can flow again.
It's good to point out that these pairing came about by two routes. First are the metaphysical energy correspondences for each stone and aromatic. Second is purely intuitive in nature. You can find your own combinations by listening to the crystals, meditating with the aromatics, and putting them together for whatever type of luck you need. Don't be afraid to try. Sacred stones and specific plant aromas both have a "voice" of sorts. This may manifest as an impression or even an image in your mind. If the resulting combination feels right – go for it!