13 Magic Spells, Charms, Amulets & Talismans for Drawing & Keeping Good Luck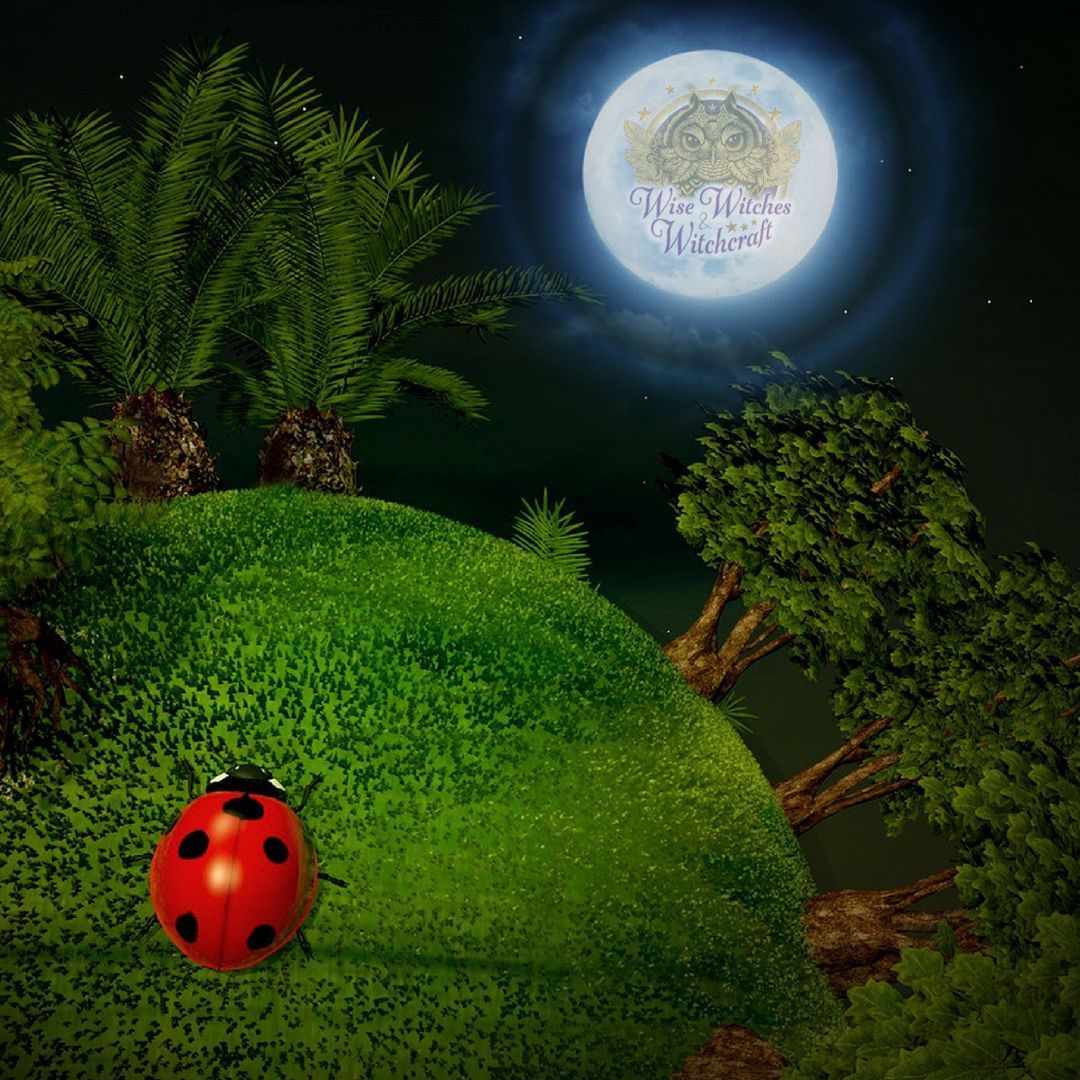 "Diligence is the mother of good luck."
-Benjamin Franklin
The wise Witch realizes success in any undertaking depends on 70 percent hard work and 30 percent luck. When we put our mundane skills, talent, effort, and passion into what we do, the likelihood of success increases considerably. Even so, traditional magic suggests tons of ways we can activate the last 30 percent of the success formula (…we'll call it a "Little Dash of Luck")! When you really need a change, or would just like some improved good fortune, there are dozens of spells and charms to get the energies rolling in the right direction. The question then becomes this: How do you choose among them?
Magical Luck-Drawing Tip from History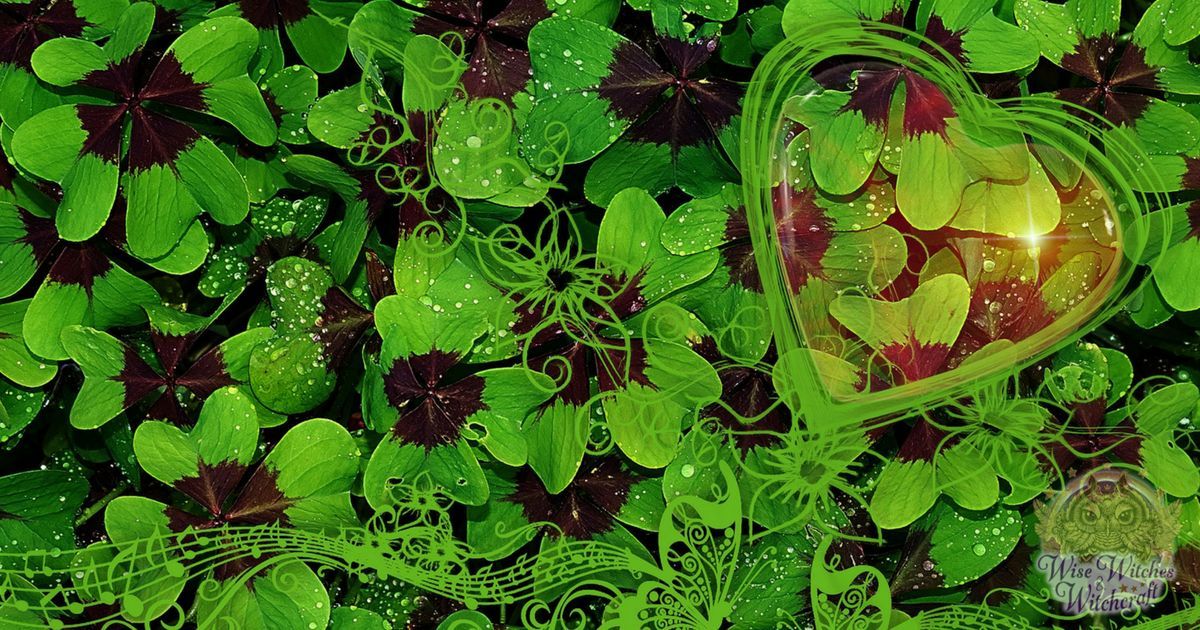 The luck magick that our ancestors prescribed usually had some type of focus (luck with money, luck with relationships, etc.). So, the first step to choosing luck components for our spells would be determining that focus. After that, we can explore suitable ingredients from correspondence lists and some historical applications (focused on determining whether those applications make sense to you). Then all that's left is giving it a try!
We also have some pretty interesting suggestions from the past as to components and actions that bring about luck. These include:
1. Eating Black-eyed peas (best if consumed on any New Year's celebration).
2. Putting your right foot forward (this custom originated in Rome).
3. Consuming spiced rice for improved luck with your health (Japan).
4. Turning a mirror outward, facing the direction in which you feel your bad luck originates (this is an adaptation of Feng Shui methods).
5. Turning a piece of clothing inside out and wear it for the day (this, along with sitting backward on a chair, is an old gambler's trick to turn luck's tide in their favor).
[wisew_rectangle_large align="left"]
6. Carrying carnelian on Thursdays to improve your luck in communications, a turquoise on Saturdays for luck in travel.
7. Wearing any solar symbol is said to improve overall blessings and luck (especially in times of danger).
8. Never bragging about your luck-it spoils the energy.
9. Growing Myrtle in your garden brings good fortune to all within the home and domestic joy.
10. Carrying jade to encourage luck in relationships (China).
11. Plucking an ash leaf and carried it for luck (only for that day). Ashwood is a good base for luck incense (Victorian).
12. Mixing cold cream with seven drops of rose water to bring you good fortune. Stir the mixture with the found feather of a white bird, then anoint yourself. This preparation will also settle disputes between people (Old Europe).
13. Gathering four chrysanthemums just before the sun rises and place them in a bottle with scented rose oil. The next day, rub a little on your face, and good fortune will be yours along with amiability (Far East).
[wisew_rectangle_large align="right"]
14. Steeping petals from seven marigolds for one hour in a liter of warmed, red wine. Strain this thoroughly, re-bottle it, and drink a little every day for a month to change your fortune.
15. Write your wish for luck on a sage leaf then sleep on it. Your dreams will tell you if your desire will come to pass. If you do not dream, plant the sage so the wish may grow.
16. Wearing your apron backward to "turn" your luck (Old West).
17. Placing three pieces of bamboo around the threshold of your door attracts good luck to your home (Japan).
18. Planting cabbage in your garden grows luck (US Gardening Folklore).
19. Changing your routine. When you get in a rut, bad luck can use that as a channel to follow you. Break the old, worn out cycles.
Familiar Family Magic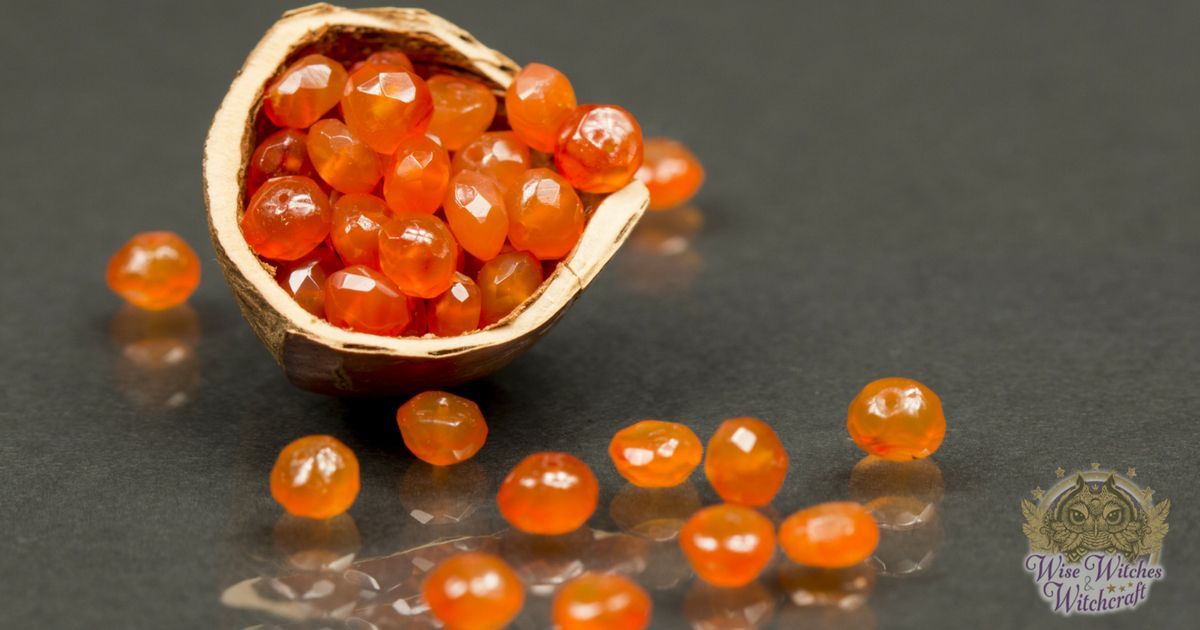 The second approach to luck magic would be considering the luck lore handed down to you from your family. If your mother or grandfather carried a rabbit's foot, lucky coin, or religiously avoided walking under ladders, you may find yourself following that same belief out of habit. Nonetheless, since you already have a strong connection to the belief, there's no reason not to apply it to your magick too.
There are obviously hundreds (if not thousands) of other superstitions about luck. Take your time and find the ones you really like and to which you relate. It's a charming exploration of human thought and history, and one likely to yield some wonderful magick too!
Spells and Charms for Good Fortune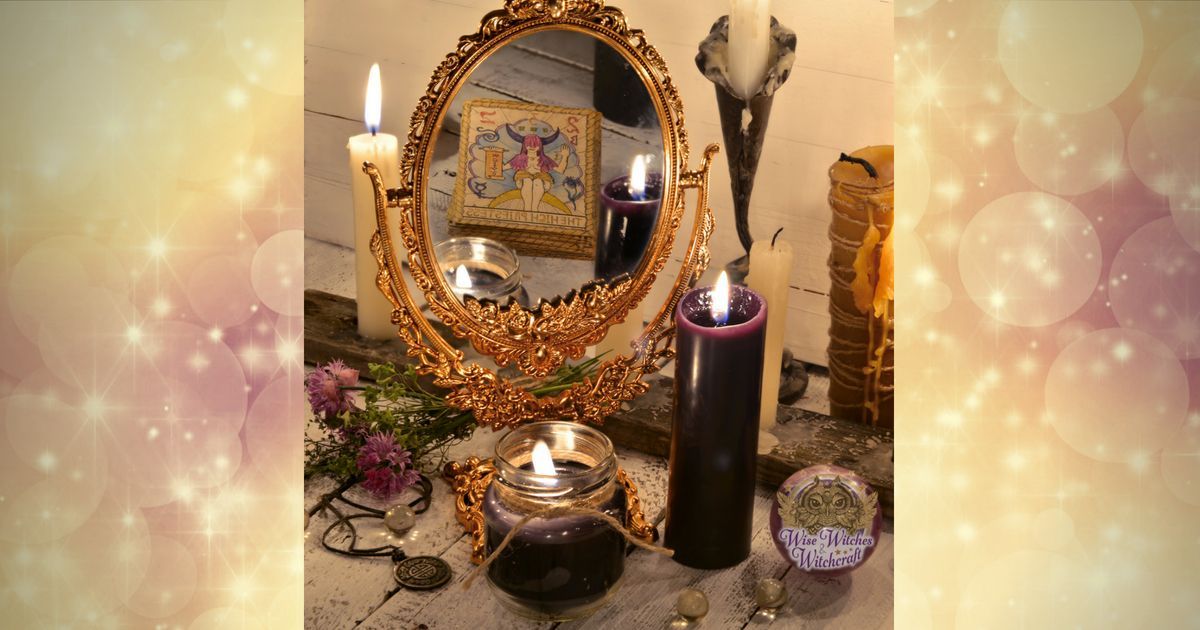 Imagine walking up to ten strangers randomly. You ask everyone if they want more luck in their lives. What do you think the answer would be? Most times it would be a resounding "YES." Almost everyone (even those who are a little lucky) can certainly use a little more good fortune. When you feel like you've been plagued with ongoing red tape and barriers, when everything seems to be breaking or going wrong, or when you just would appreciate a lucky turn to put a smile on your face, try using a charm or spell.
The only caution is that luck is a persnickety creature and often manifests in an odd form. For example, say you're working magick for luck in job-hunting that resulted in networking leads. This is great but it created a ton of "work" related to finding "work" too!
General Luck Spell Framework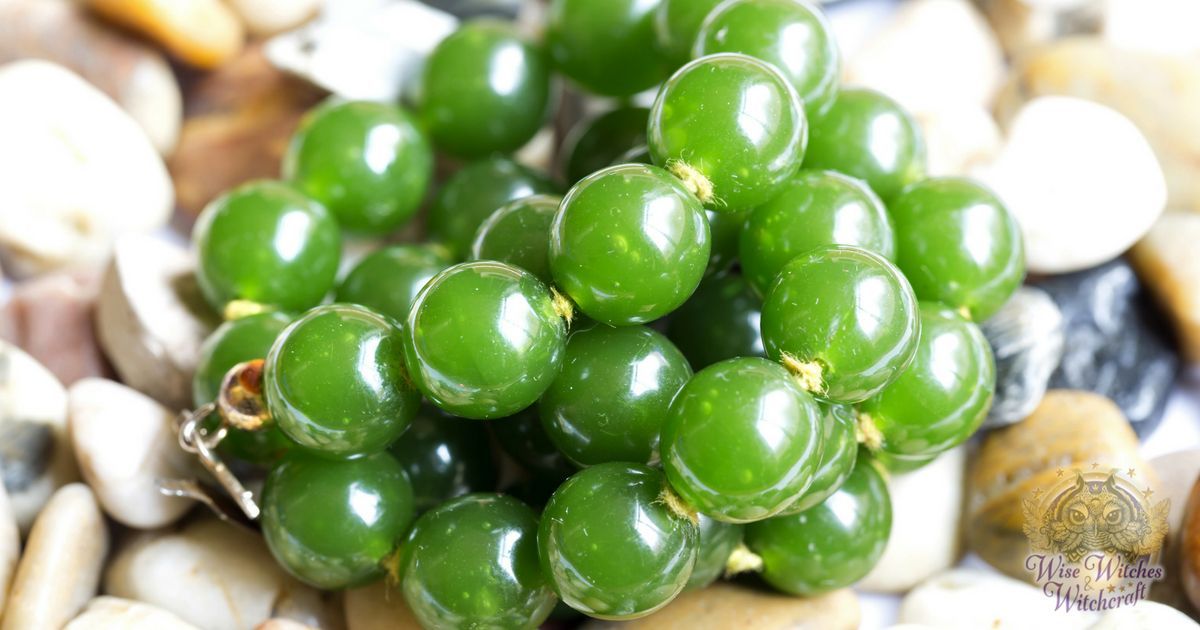 Time your spells for when the sun is shining (or Sundays) when the moon is in Pisces, and Spring mornings.
Add aromatics such as allspice, basil, heather, and nasturtium, all of which have fortunate energies.
Use your lucky color for candles in the spell (or a lucky number of them).
Include other potential components and symbols of luck such as dice and coins; edibles such as beans, corn, red rice, and kiwi; and stones such as jade, moonstone, tin, and carnelian.
Marigolds for Good Luck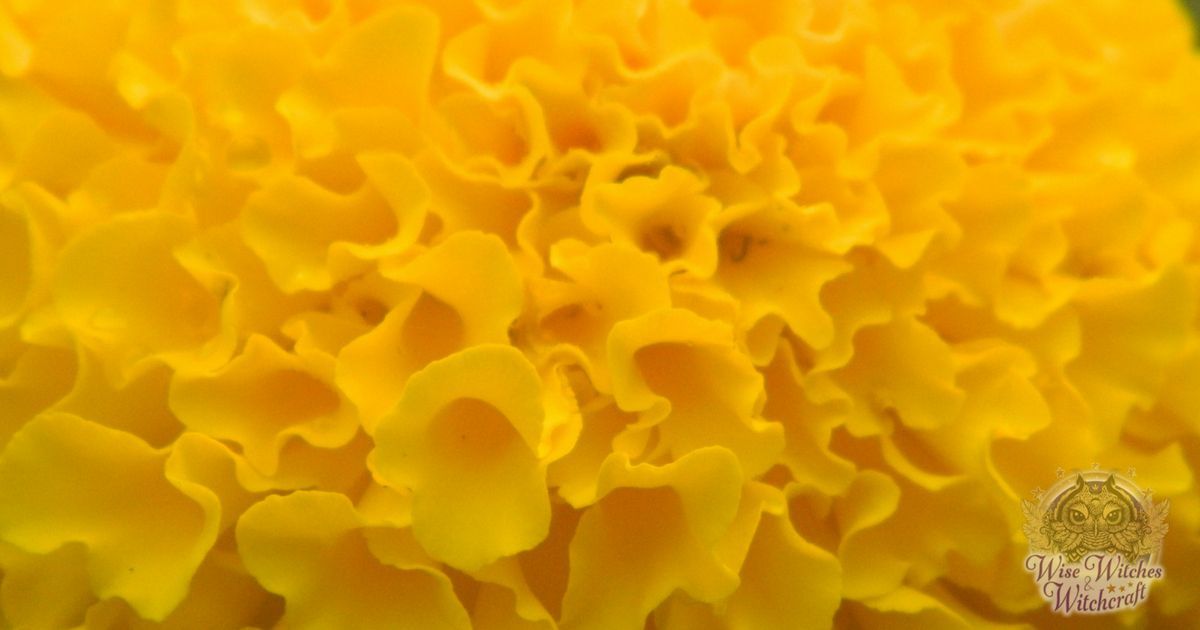 This spell requires a candle, some organic marigold petals (these are edible), and water. To prepare, you'll need to simmer the marigolds in warm water until you get a tea-like infusion (one handful of marigold petals to one cup of water is fine). Add a little sugar to the tea if you wish, to emphasize sweet fortune.
Next, light the candle with the cup of marigold tea nearby, saying:
"As the light of hope shines,
May good fortune be mine.
And as I internalize this lucky tea,
All good things shall come to me!"
Drink the tea completely, accepting its energy. Leave the candle (in a safe place) to burn itself out.
Bay Leaf Luck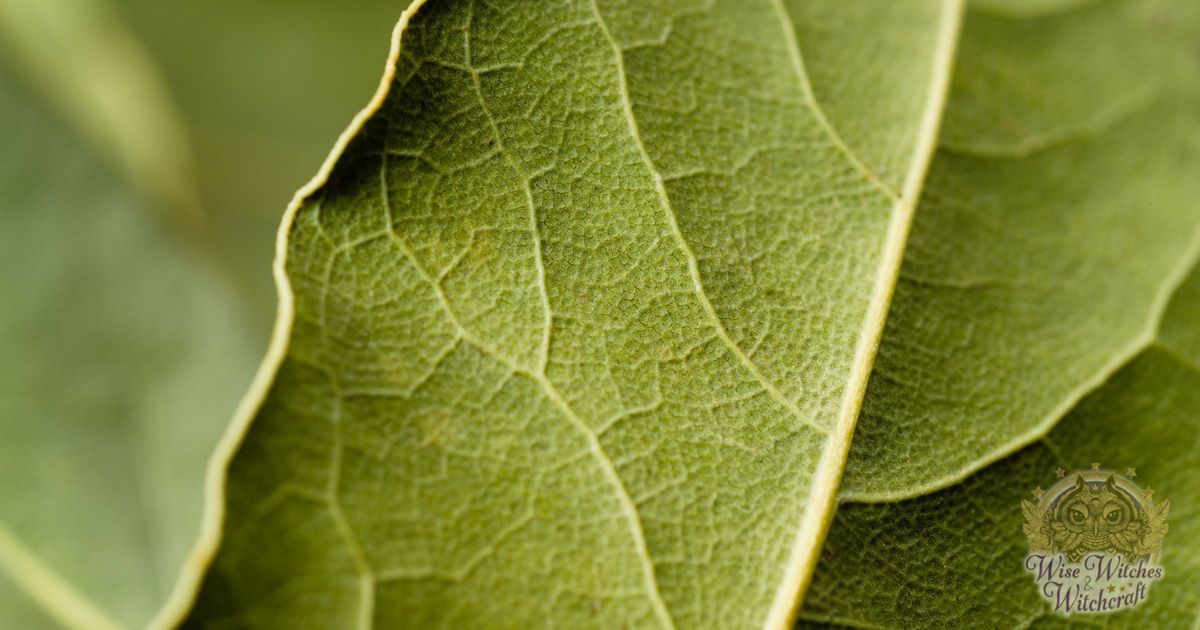 Find a large bay leaf on which you write the word "luck." Take a candle in your lucky color and light it. Focus on your intention to bring good fortune to one specific area of your life. Light the bay leaf from the candle and place it in a fire-safe container to burn. As it releases smoke, use your hand to move the smoke upward toward the heavens saying:

"Higher and higher, my wish from the fire:
Luck be kind, luck come quick.
Luck released from this candle's wick!"
Once the bay leaf has burned completely out, take the remaining ashes outside and release them to the winds so that your wish flies to the Four Corners of creation. Blow out the candle and use it for other luck spells.
Banishing Bad Luck
When you're having a streak of unusually bad luck, this spell may help break that negativity: Wait until the moon is waning (you want to banish the bad fortune). Light a black candle and walk through the entire house counter-clockwise. Stop in each room and recite an incantation such as:

"Into the darkness, away from light
All ill will retreats, all bad fortune takes flight
Only goodness abounds, good luck surrounds."
Repeat this in every room of the house and then break the black candle to symbolically "break" the hold of bad luck.
Lucky Amulet
Take a found penny, a whole nutmeg, a candlewick that's been burnt and a swatch of rainbow-colored cloth. Recite an incantation over these components saying, "Luck be agile, luck be quick, luck burn true like this candle wick. Each component in here I bind, that good fortune will be mine." Wrap these securely in the cloth and carry the amulet with you in your wallet or purse.
[wisew_rectangle_large align="left"]
Good Fortune Fetish
You'll need to find a small hourglass as a component. Take this in hand, imagining the sand as sparkling light and say:
"Master of the Sands and Lady Fate
Hear my prayer, bad luck abate.
When this hourglass turns 'round
Only good fortune shall abound!"
Turn the hourglass only once and let it do its work. Leave it in a safe place where it won't be tampered with until you need to change your luck again.
Luck-Attracting Talisman
Instead of changing the present energies, this lucky talisman draws good luck to you (or you to it). The central component for this charm is any coin that bears the year of your birth on it. Also, have ready a small piece of dried orange rind and a bit of glue.
During a waxing moon attach the orange (which is a token of good fortune in China) to the coin with the glue saying:
"The orange with coin is neatly bound
So good luck will come around.
Good luck to me, good luck I'll see!"
You may want to wrap the coin with a bit of natural fabric so the orange rind doesn't accidentally get knocked off when you're carrying the token. When you need luck quickly, touch the coin and recite the incantation.
Luck Spell for Abundance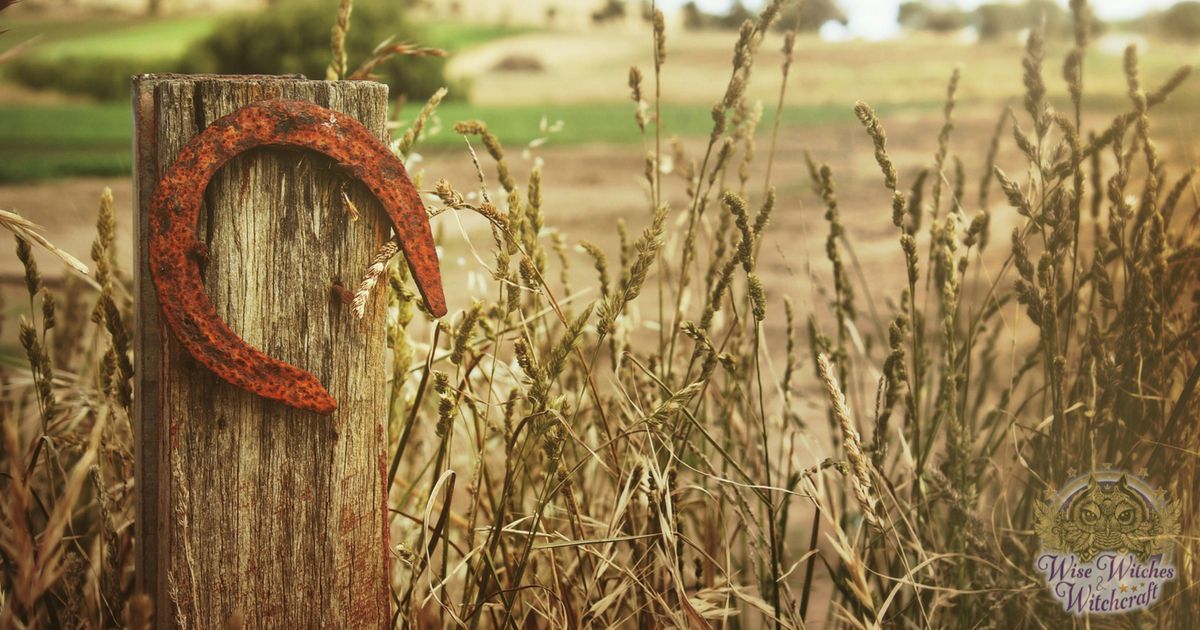 Blend a small jar of cold cream together with the following: 2 drops of green food coloring, 2 teaspoons rose water, 1 teaspoon almond extract, 1/4 teaspoon powdered clove, 1 teaspoon mint extract, and 1 tablespoon of honey. Beat the ingredients until well incorporated, always stirring clockwise for growing, positive energy.
Chant while you stir, "I leave my life no more to chance, I evoke the power of abundance." Visualize your needs being met. Make a label for the preparation that states its purpose- "Bounteous Balm," for example. Dab it on your pockets or a symbol of any part of your life in which you need opulent serendipity.
12-Day Prosperity Luck Spell
Take a small green cloth (approx. 4 inches by 4 inches) of natural fabric such as cotton or linen for a sachet. In the center, place twelve shards of cinnamon, twelve dried alfalfa sprouts, twelve strands of saffron, candied ginger, and any real silver item that will fit.
Tie the cloth together like a sachet using green ribbon or thread. As you bind the cloth, repeat twelve times, "God/dess hear my urgent plea, bring to me prosperity." Leave this in the light of the sun for twelve days from the new moon to the full moon, then carry it regularly.
Job Hunting Luck
[wisew_rectangle_large align="right"]
Find the most recent want ads that appeal to you most. Clip four, six, or thirteen of them, making notes to use later for your calls. Next, tie these together with a long string. To this bundle attach a silver coin, then place it across the table from you.
Burn a green candle rubbed with ginger (energy and prosperity) and visualize getting a call from a prospective employer.
As this vision becomes clear in your mind, draw the string and bundle towards you, saying, "My goal is sure, my need is strong, help me find where I belong. To meet my needs, employment I seek, bring me luck by the end of the week." When the paper reaches your hand, move the bundle to a fire-safe container and set. This releases the energy before inquiries begin.
Good Luck for Sales and Profits
An old European spell says that carrying kelp with you or washing floors with it draws prosperity. This is especially good for shop owners to encourage increased traffic, but the kelp itself can be carried into meetings like a charm.
In either choice, you can add a verbal component like "Fortune tum your head this way, bring abundant _____ today." Fill in the blank with a suitable term such as "clients," "Leads," or "customers."
Dreaming of Financial Fortune
Collect thirteen dried peas, 1 teaspoon of grain cereal, and a strand of saffron. Place these in a green pouch with a silver coin or dollar bill. Sleep with the amulet for thirteen nights. As you fall asleep, visualize your needs being met. Carry the token with you while looking for work, interviewing, or being considered for promotion. When not in use, store it in a safe place to act as a prosperity charm.
Luck Knots for a New Job
Pull out business cards from companies where you have recently interviewed. These firms should also be ones where you would enjoy working. Fold these inside your resume securely. Then wrap the bundle with gold thread or ribbon, tying with thirteen loops or knots*. Say, "My potential and desire, wrapped within a seal of gold, let a lucky offer soon unfold." Keep the charm somewhere safe until you find the job you want. Afterward, untie one of the loops each time you have a performance review to help present the best aspects of yourself to management.
*If you prefer, use a personally fortunate number of knots
Ginger Root Good Luck Spell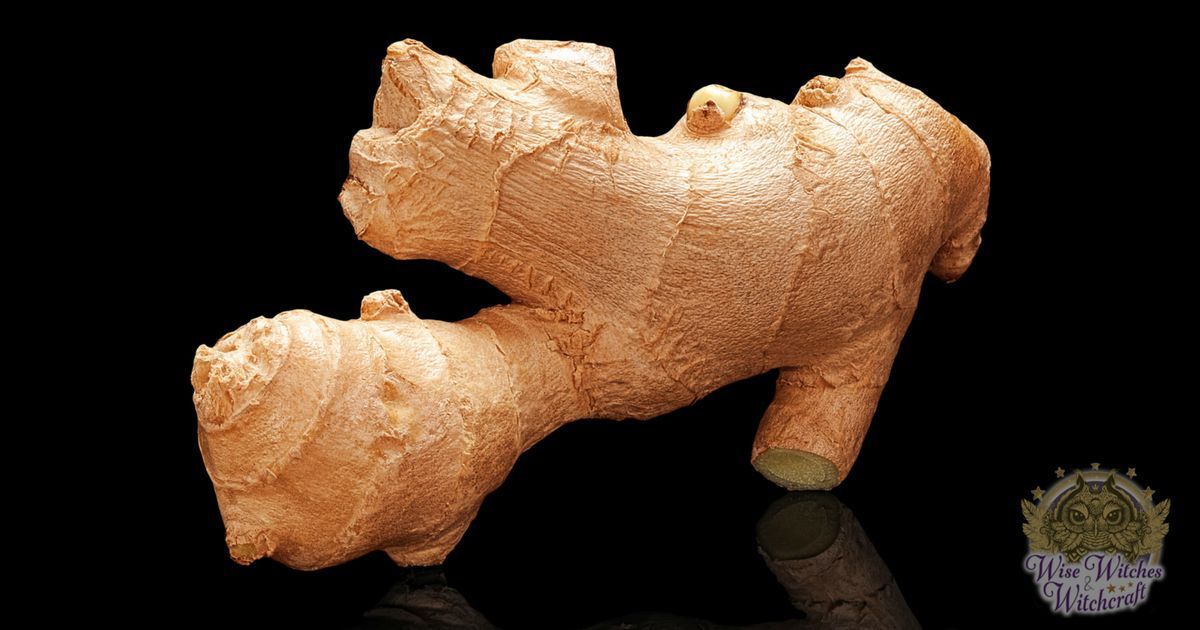 Ginger is an herb good fortune and achievement and honey encourages the pleasant things in life to come our way. This spell combines these two into an easily stored edible. Take fresh ginger root and peel off the bark carefully. Slice into six very thin (1/4 inch) pieces. Place them in a little peanut oil (for solid foundations) and sauté until the ginger turns very translucent. Drain the slices on a paper towel and rinse out your pan.
Return the ginger to the cooking dish and add 1 cup of honey. Cook this over a very low flame until the honey crystallizes on the ginger. Dry the slices on waxed paper and charge them by saying, "Ginger, once a food of kings, to me now good fortune brings. Sweet success I savor, each time I fancy your luck-bringing flavor!" Store the ginger in a jar and nibble a piece to internalize your magic.
Adapted from "Spinning Spells," "Weaving Wonders," the "Witch's Book of Wisdom," and other books by Patricia Telesco. All rights reserved.