Crystal, Gem, Metal, and Mineral Magic: An Introduction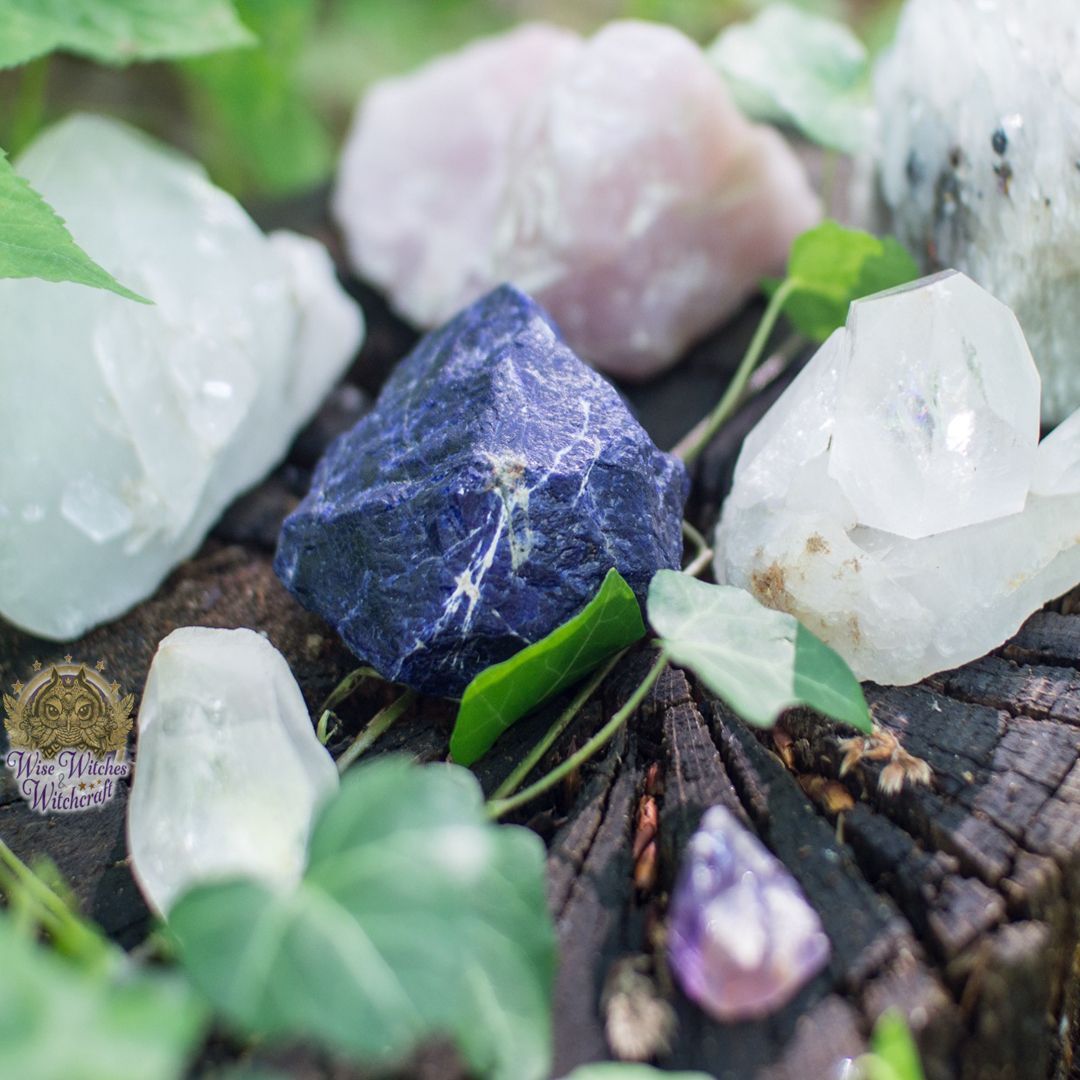 "A turquoise given by a loving hand carries with it happiness and good fortune."
– Arabic proverb
There are a couple of items you will see in nearly every Neo-pagan's homes: A plethora of candles and some beautiful crystals. Since ancient times magical texts included spells and rituals that included gemstones or crystals. You can look to the Shamans and Sages all over the world and see examples of healing crystals in particular.
Crystal Use in Pagan Magick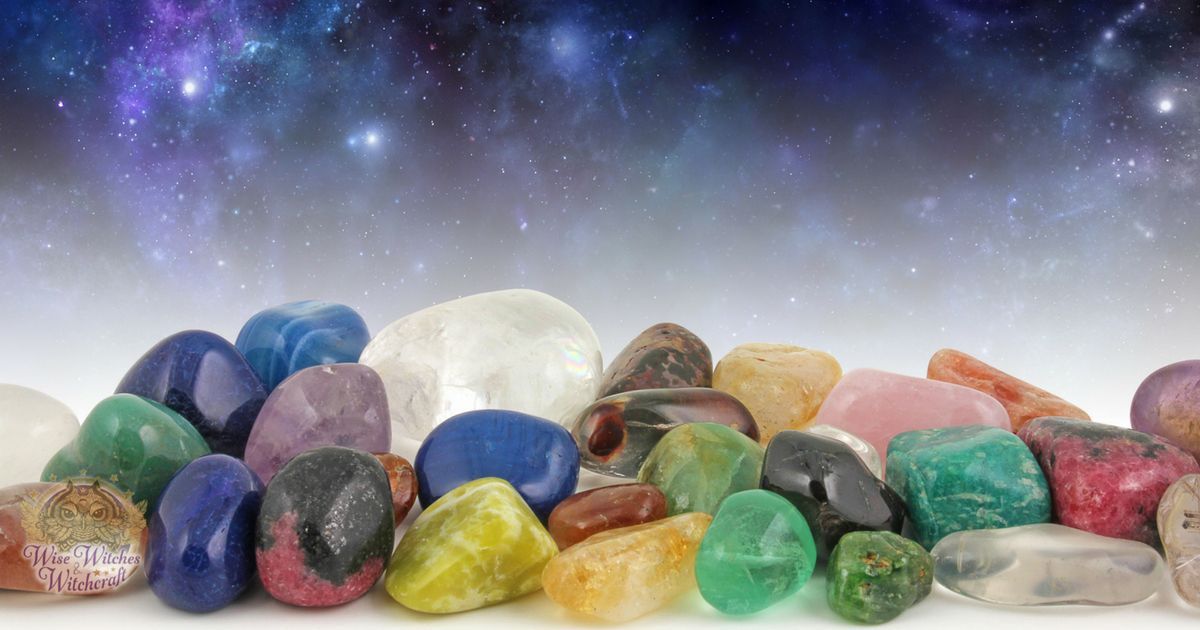 One of the neat things metaphysically is that science shows that some crystals transmit energy. These include Silicon (phone processors), Quartz (watches), Galena and Pyrite (radio receivers) and ruby (lasers). Beyond science, crystals are excellent for magickal operations and holistic healing.
Light Workers and sensitives also tell us that rocks have an energetic language of sorts. The vibrations of various metals and stones interacts with your aura creating various results. If you've ever seen a chakra balancing with crystals you get the idea. Our bodies have grid lines of energy known as Meridians in the East. You can learn to use crystals to adjust those meridians for improved health and other magical goals.
6 Top Questions about Magical Crystals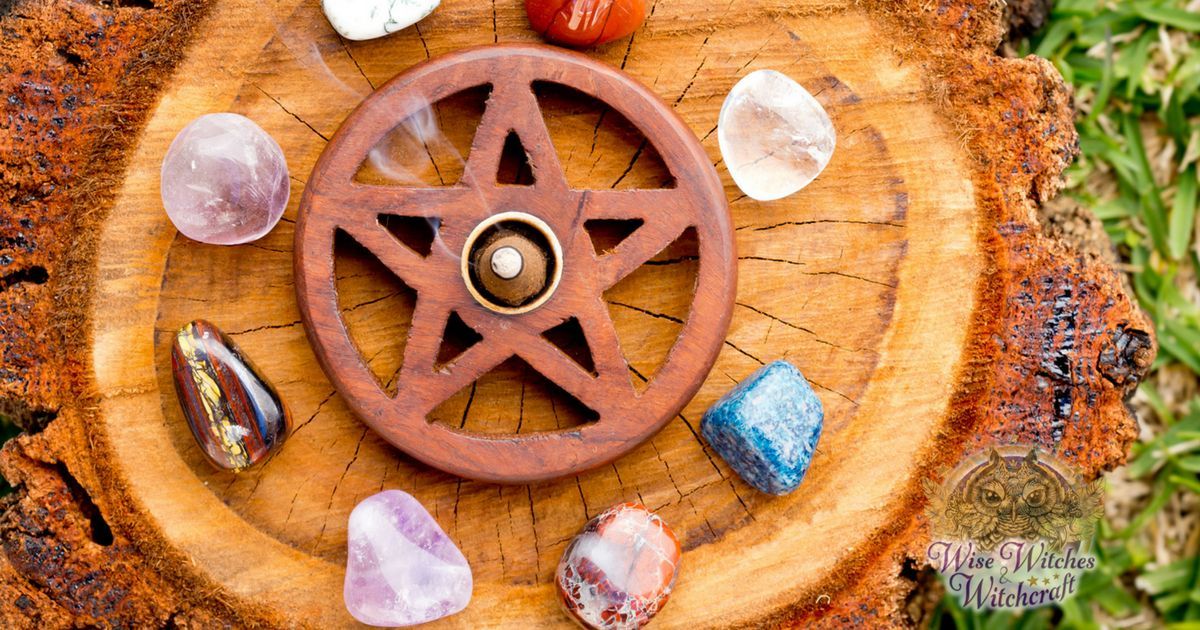 Those new to Crystal Magic who have some common questions can frame their experience with the following questions and answers relating to the practice:
What can crystals do when used in magick, spells, and rituals? Why use them at all?
Our answer is: Why not? Everything in the world has somehow make a place in magical practices. Crystals and gems have entranced humankind for thousands of years. From commoners to kings, we find all manner of applications for stones. For example, the Greeks had cups fashioned from amethyst or with amethyst stones adoring them. That's because the word amethyst in Greek means not drunk. The first written mention of this was 320 BCE.
Do I have to have specific crystals in my personal collection for magic spells?
This question often comes up because someone told you that you MUST have a particular stone. That's simply silly. They're trying to make a sale. Look for metals and rocks that draw you in. Those are the ones calling to you.
What are the best magickal stones for heaking chakras?
You will get different answers from people on this one, but we'll give you some ideas. Starting at your feet you want a simple stone that resonates with Earth energy like smoky quartz. Moving up to the Root chakra at the base of your spine look to red stones like blood stone. Next you have the solar plexus (belly button) that benefits from yellow stones like Citrine.
Followed next, there is the Hart Chakra (rose quartz), the Throat Chakra (blue stones like turquoise), the Third Eye Chakra (Lapis, Azurite) and finally the Crown Chakra (amethyst and other purple stones). We stress, however, that you should trust your intuition. Each stone that you encounter is unique and may have a better application than the standard drill.
I want to start a small collection of sacred stones, what do you recommend?
This is tough because generally you should go with what feels right and fits your budget. Let's face it, some crystals, metals, and gems fetch a pretty hefty price. Having said that, we recommend a nice quartz crystal for any collection. This is a stone that you can use in magic for basically anything. If you have other crystals in play, quartz magnifies their signature energies.
How does magic crystal colors affect its use?
Every color has a specific vibration. That hue certainly plays a role in your stone's overall energetic footprint. Red stimulates and strengthens, Orange helps with personal energy and joy, Yellow is friendly and supports a keen mind and Green represents growth and empathy.
Blue soothes and improves your intuition, Indigo is a spirit stone that helps attune you to higher realms and Violet helps with creativity and overcoming depression. Black crystals work well for grounding and protection.
Should I cleanse my crystals before using them in spells or rituals?
Absolutely. These stones sit in stores where people fondle them randomly. You have no idea what kind of energy was left behind. So, cleansing it before using it makes sense. Additionally, you will find the energetic characteristics of the stone become much clearer afterward. The easiest way for clearing your crystal is using lightly salted spring water spritzed over it. Alternatively, you can move the crystal through purgative smoke like that from sage.
Popular Stones Used in Crystal Magic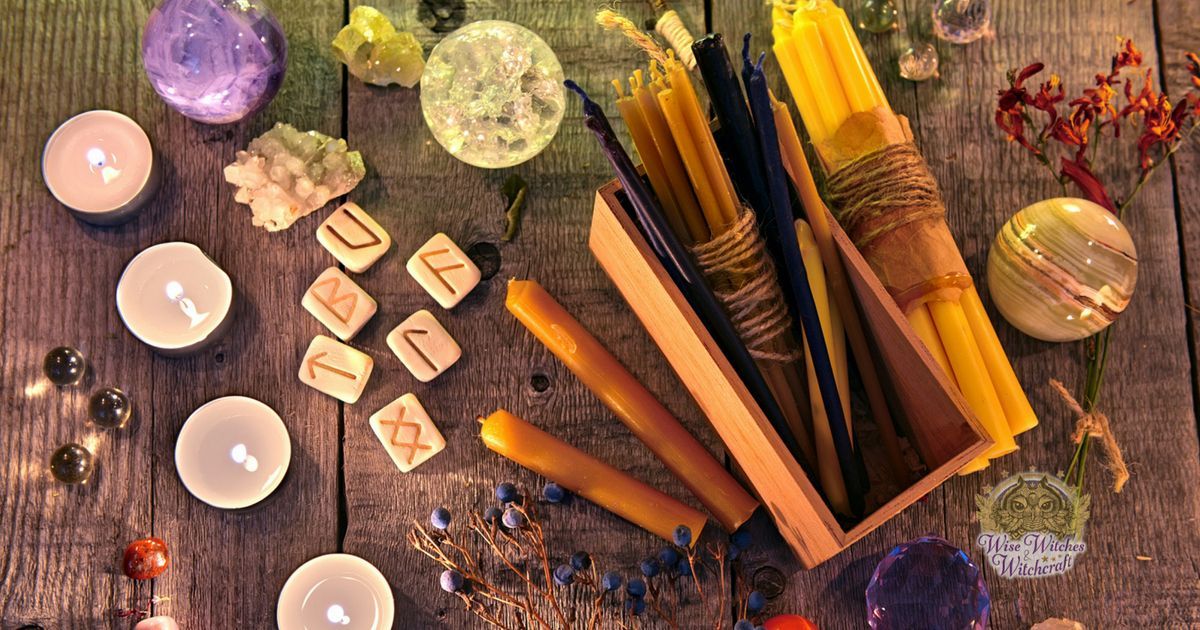 There are certain minerals and stones that seem very popular in Wicca and Witchcraft. Some of that popularity comes from ease of access and good pricing. Some of the appeal is the overall nature of the stone and what vibrations it brings to your magic.
The most important thing to remember is that crystals are as unique as fingerprints. Where they come from, how they were formed, etc. all create a kind of genetic footprint that you will need to figure out to use your stones in the best possible way.
Crystal Magic: A-H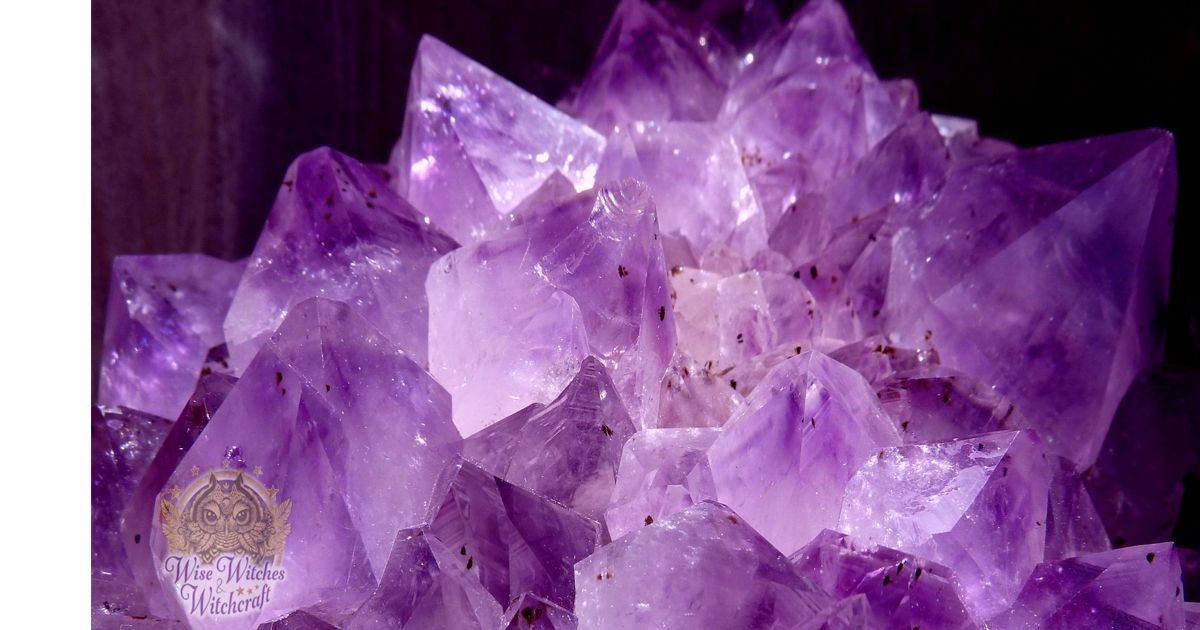 Agate: The Mind. Helpful with stress and overall mental well-being. In spells and charms use agate for truth and healing bad memories.
Amber: Clarity and Self-assurance. In spells and charms use amber to support job hunting and honest communications.
Amethyst: Intuition. In spells and charms Amethyst has strong ties to the Water Element and cleansing.
Bloodstone: Abundance and health. In spells and charms use bloodstone for general healing in body and budget.
Carnelian: Grounding. In spells and charms this ties to the Earth Element and supports protective magic.
Garnet: Women's mysteries. In spells and charms use garnet for reconnecting with the Sacred Feminine or for more insightful awareness
Magic Crystals: G-M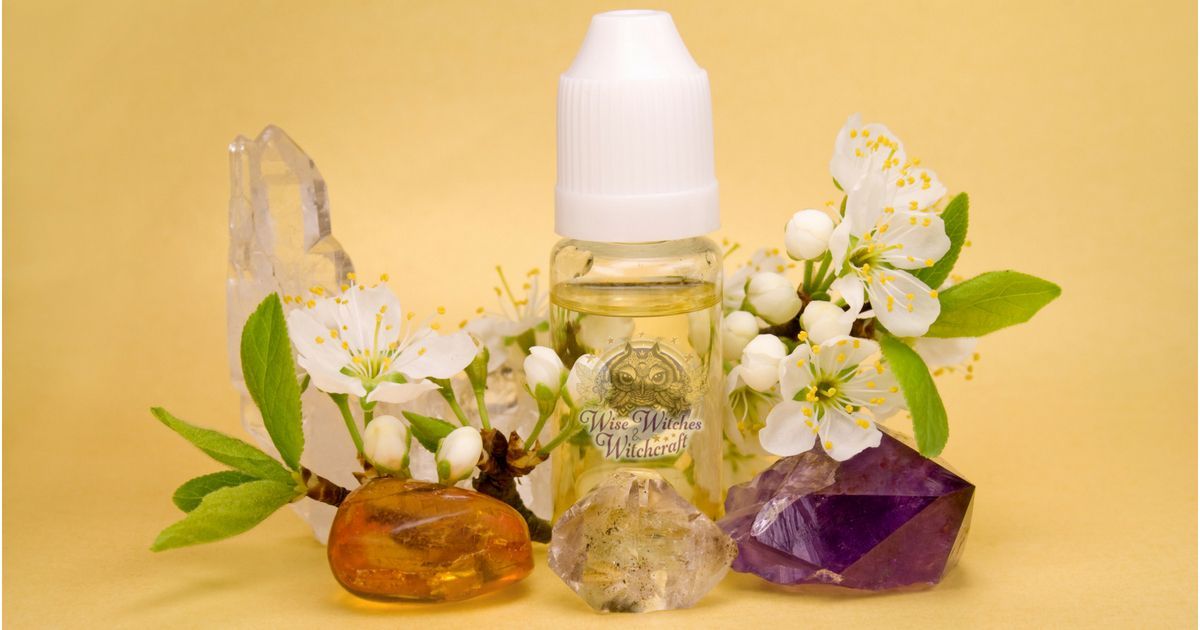 Hematite: Protection. In spells and charms Hematite provides greater willpower as well as turning away malevolent energy.
Jade: Love. In spells and charms this represents honest feelings and happy relationships.
Jasper: Luck Magic and Sexuality. In spells and charms for good fortune or passion, have a jasper handy and carry it with you.
Lapis: Meditation Work: In spells and charms use lapis for focusing on the subconscious mind or the Higher Self.
Moonstone: Triune Deity. In spells and charms use moonstone for improving psychic abilities and the Water Element.
Magick Crystals: O-T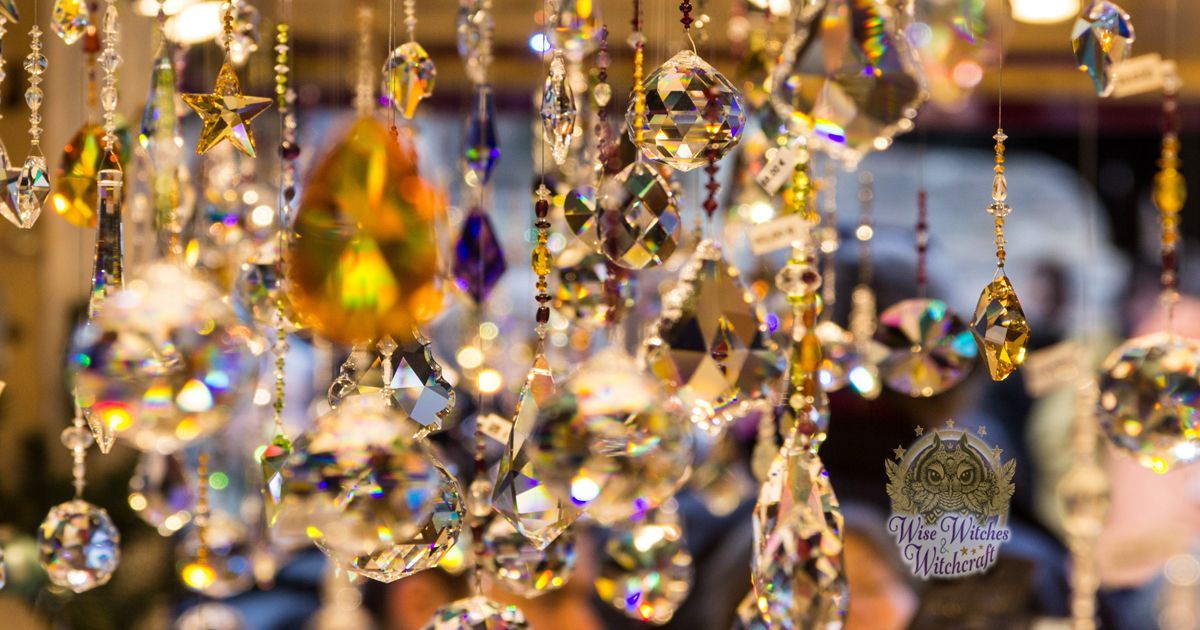 Obsidian: Down to Earth. In spells and charms it has ties to the Fire Element. Nonetheless it can be used with the Foot Chakra for serious grounding.
Quartz: EVERYTHING. The color of your quartz crystal delineates the way you use it magically. Rose quartz vibrates with the Heart Chakra, for example.
Tiger's Eye: Courage. In spells and rituals Tiger's eye ties to the Fire Element. It makes a great addition to a power pouch, turning away gossip and similar negativity.
Turquoise: Safety in Travel. In spells and charms it also represents the Water Element and energy for growing wisdom.
How to Use Crystals in Witchcraft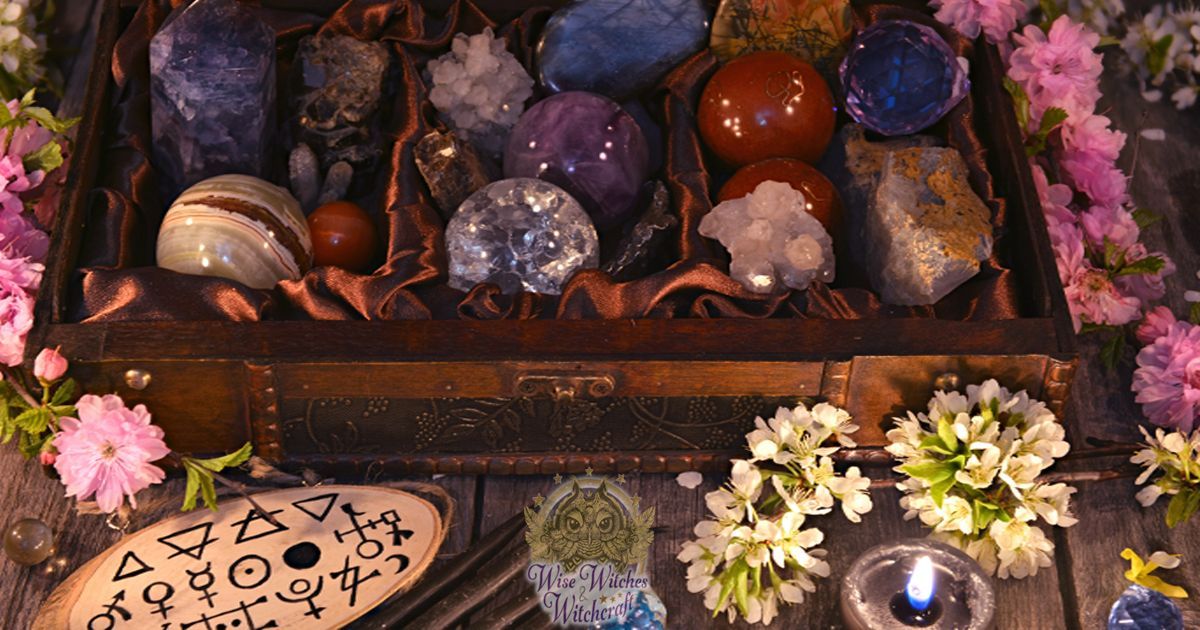 As you get to know mineral and crystal energy, the next step is putting them to good use. There are numerous applications that you can try and see what works best for you:
Carry a Crystal: Pick out one that mirrors your need for the day and keep it in your pocket, brief case, purse etc.
Put One Under the Pillow: crystals, metals and minerals can help inspire intuitive dreams. Sleeping with a stone also improves your personal relationship with, and understanding of, its energy.
Place Stones Around the Bedroom: Or put gems throughout the home and make them a part of your sacred space. Consider the function. If you have a home office, for example, you want a stone that supports the conscious mind like malachite or amazonite.
Make a Crystal-embedded Magick Wand: with a crystal point for directing your magical energy (think a pointer on a magical chalkboard).
Create Gem Elixirs: so you can internalize the vibrations of a specific stone.
Place Crystals on a Chakra: to help open it (or turn it down).
Add Crystals to a Bath: and saturate your aura with natural goodness (keep them large so they don't go down the drain).
Gift Crystals: if you feel someone needs it.
There are certainly many more crystals to choose for use in magickal operations. Just get creative. Crystals, minerals, metals, and even plain rocks all have a place in your magic. You just have to find the right one!