Goddess-Centered Thinking in the Wiccan Garden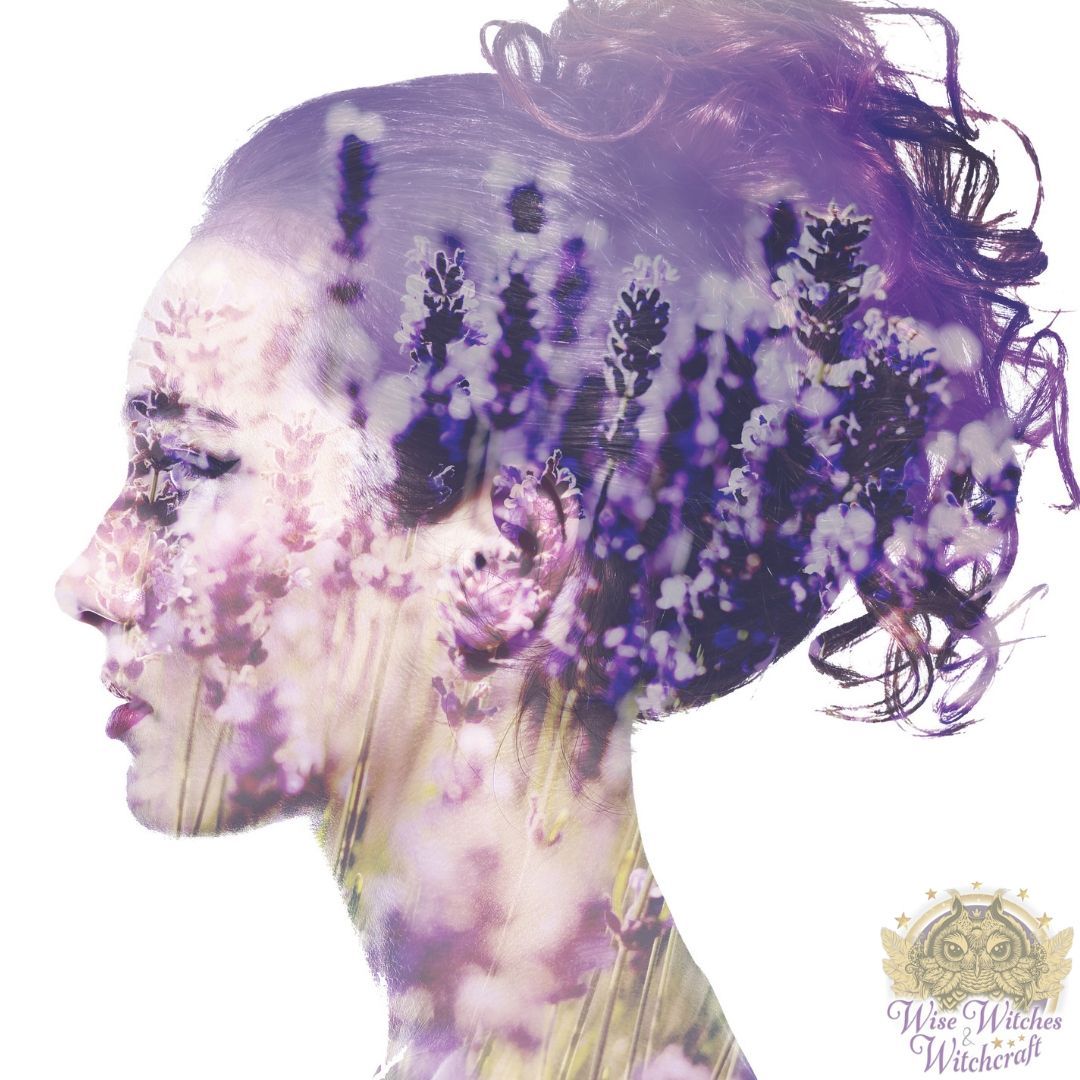 "There's music in the sighing of a reed; there's music in the gushing of a rill; there's music in all things, if men had ears."
-Lord Byron
Some Wiccans and Pagans are avid gardeners, and it's obvious to everyone who knows them. His or her partner worries that someday the entire yard will be landscaped by dinner time. How does this popular hobby create such enthusiasm?
Think back on your childhood. Perhaps your neighbors had a huge garden from which they picked, cooked, and often canned fresh goods that were simply delicious. Or, maybe, when you wanted time to yourself, you could go to Nature's supermarket and forage for berries while singing to the trees (they don't care if you are out of tune).
These memories may get lost for a while amid normal teenage angst and harried college activity. Don't worry. They can return along with a healthy bit of zeal. Going to a farmer's market becomes a lovely escapade! Picking apples on a farm excite you, your inner child and the kids equally.
The Magical Gardening Experience as Hands-on Learning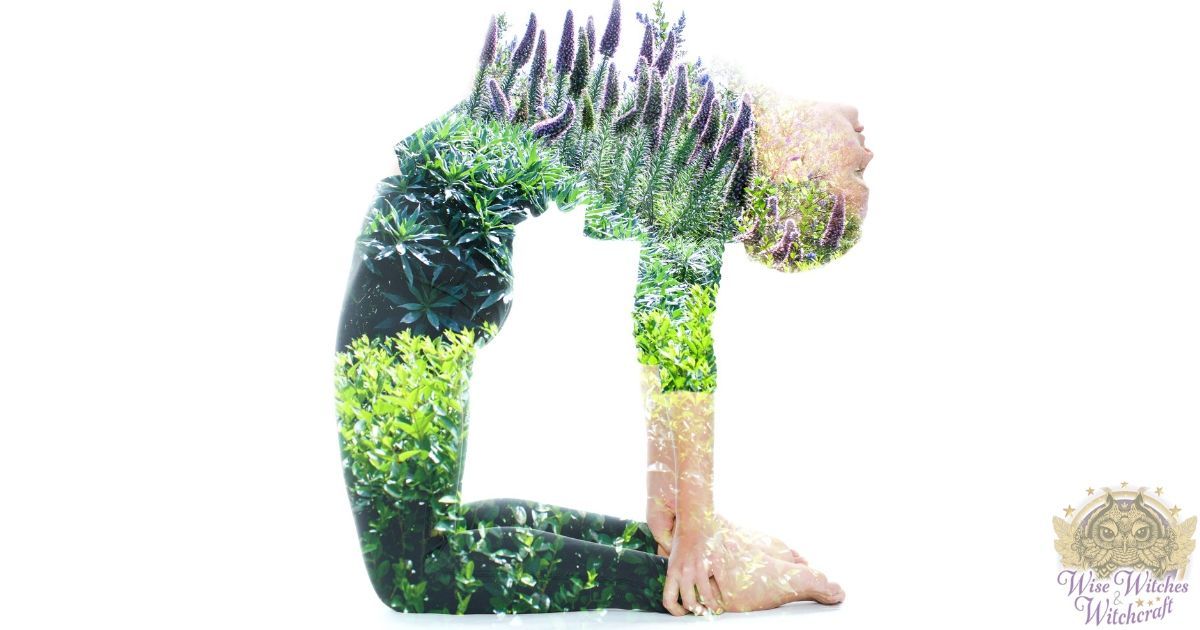 Sure everyone makes mistakes in their first garden. You may plant too early or too late, over or under water or just select the wrong plants for your Hardiness Zone. But when you have successes, it gives pause for a celebration. Nothing tastes quite so good as something fresh harvested from the Witch's garden that you lovingly tended. Pat yourself on the back, then get digging again.
Then comes the associated hobbies (hope you have storage space!). Spiritual gardening spins off into a variety of interests, primarily Herbalism. Making tinctures and teas, incense and potions become a great way to put your magical garden to use! Add to that process the blessings of the Goddess, and you have a recipe for success! Now all you need are bottles, labels and a little know-how.
Magic Gardening and Attuning to the Sacred Feminine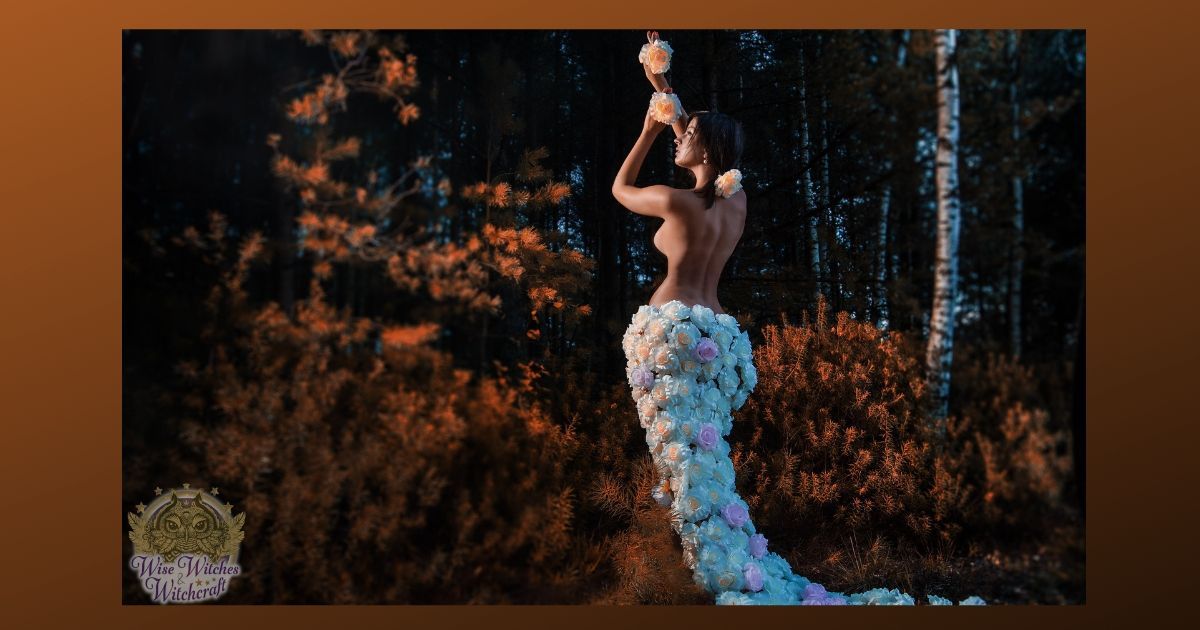 Not everyone walking a spiritual path has been exposed to the idea of a Goddess. Nonetheless, balance in Wicca is part of the entire picture. You have a Sacred Masculine and Feminine. Because it is the women who produce children, it makes sense that our ancestors perceived the original Sacred Parent as female.
The names of these Goddesses varied depending on the culture and era, as did many of their attributes. Some Goddesses governed the moon. Others protected the land. Others still presided over human fertility and matters of the heart. In this manner, early people created an array of Goddess myths that you can easily apply to daily life and needs. These stories form the foundation for many magical and spiritual endeavors.
So how does the Goddess appear? She is full-breasted, pregnant, and ever-fertile. She is the First Source, providing life and nourishment to all living things. She can be fiercely protective and warrior-like or impassioned and compassionate, depending on the situation. She is all, above all, below all, and within all. She is the past, present, future, and eternal. She is as she is.
Does this mean you can't honor the God in your garden? Of course not! It simply means that this article explores various Goddesses that guide, energize, and bless our proverbial green thumbs! There is absolutely no reason not to tweak the ideas presented here for masculine images of the Divine if you so choose. Better still, create matching God and Goddess gardens!
Plants Sacred to Goddesses for a Magical Garden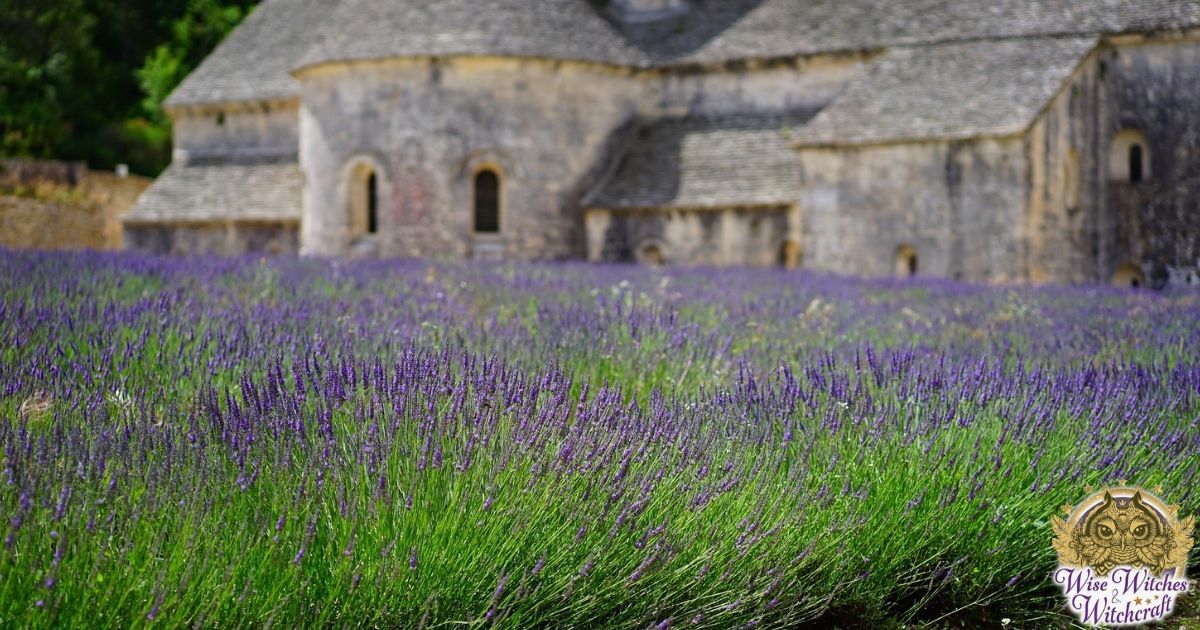 Here is a brief list of some global Goddesses and the plants they held sacred. Use this in creating Goddess-themed gardens as you expand your magical plot.
Aphrodite: Apple, beet, marjoram, myrtle, rose
Artemis: Daisy, willow
Athena: Mulberry, oak
Bast: Catnip
Ceres: Bay
Bon Dea: Myrtle
Brigit: Blackberry
Ceres: Poppy
Cybele: Ivy, pine
Danu/Dana: Meadowsweet
Demeter: Bean, corn, poppy, rose, sunflower
Diana: Apple, vervain, willow
Flora: Hawthorn
Freya: Daisy, primrose, strawberry
Gaia: Fruit (all)
Hecate: Dandelion, garlic, lavender, mint
Hera: Apple, heather, iris
Io: Violet
Isis: Heather, narcissus, rose
Iznagi: Grape, peach
Juno: Heather, lily
Kwan Yin: Lily
Lilith: Tarragon
Min: Lettuce
Persephone: Parsley
Rhea: Oak, pine
Utto: Cucumber
Venus: Apple, cinnamon, marjoram, parsley, violet
Whew! And that was only skimming the surface.
Magical Gardening: Spiritual vs. Religious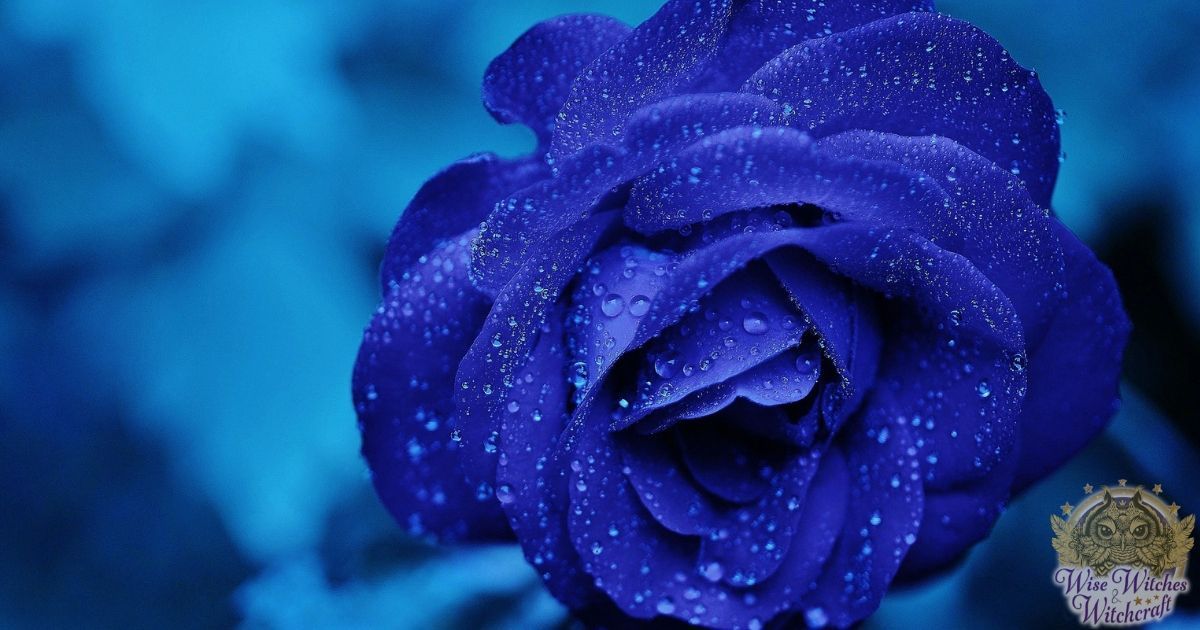 For those of you who aren't terribly religious or deity-oriented, that need not limit your magical gardening exploration. You can, instead, think of Goddess spirituality as a philosophy. This approach to life advocates the following:
Earth-responsible living (global awareness).
Intuitive, proactive approaches to problem-solving.
Progressive and creative spiritual pursuits.
An awareness of the sacredness and magick in all things.
A personal vision and self-awareness.
Thinking and living "out of the box."
Rather than using the specific names of the Goddesses, they become a symbol or vibration to which you're attuning the plants in your garden. This attracts specific energies into your greenery. Come harvest you gather that magic and bring it to the pantry as well as into your life.
Plant Attributes in the Goddess Garden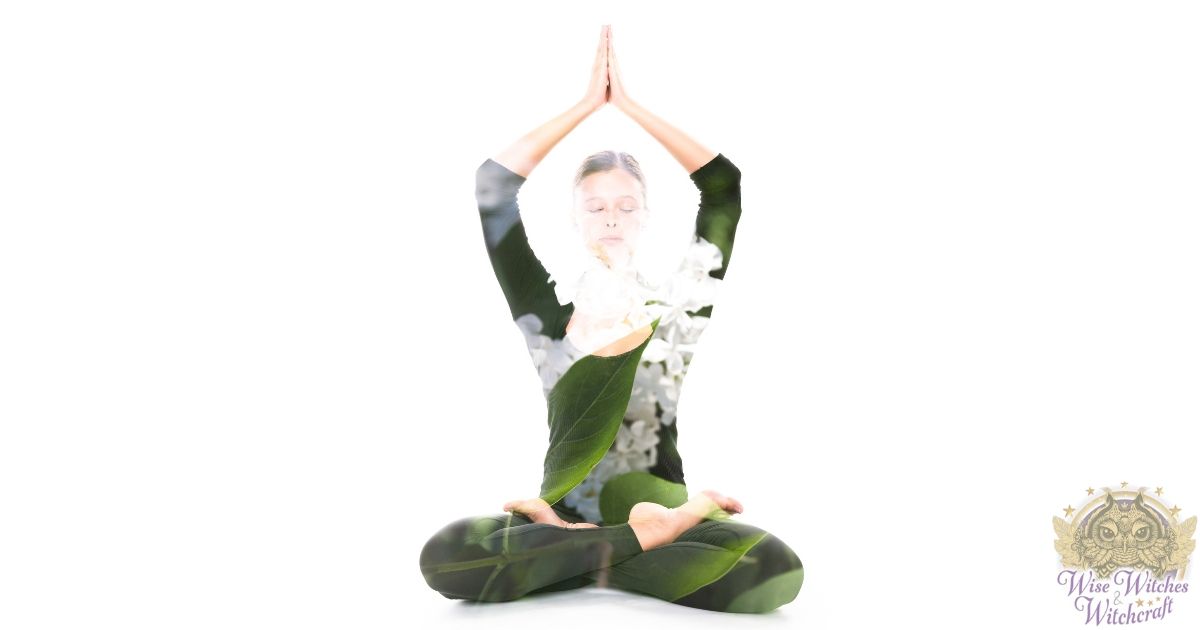 How do you figure out what to plant and how to use it? You can look at magical and metaphysical resources. These reveal the characteristics of various bits of greenery. You can also review the history, myths, and folklore of various Goddesses and then choose sacred plants that represent them. Then there's the possibility of contacting a Green Wiccan or Herb Witch for aid.
Hint: Don't over-complicate it. Even if something you want to grow doesn't quite "fit" into your personal Goddess' framework, the positive magical ambiance in that space remains. The Witch's garden is nothing if not flexible!
Article based on "Gardening with the Goddess," by Patricia Telesco. All rights reserved.