Witchcraft for Confidence Spells
"Go within every day and find the inner strength so that the world will not blow your candle out."
– Katherine Dunham
Personal Pluck: Everyone has moments in their lives when we wished for a greater sense of confidence in a situation. You're talking with sweaty palms. Your words quiver or sound weak. You feel like no one is listening, or worse they think the whole thing annoying. Self-assurance turns those moments from shaky into success. But how do we begin?
As a Witch being, stop for a moment and remember that you have power in the core of your being. Harness a little of that oomph for support when you find confidence wanting.
Ambiance in Magic and Spellcasting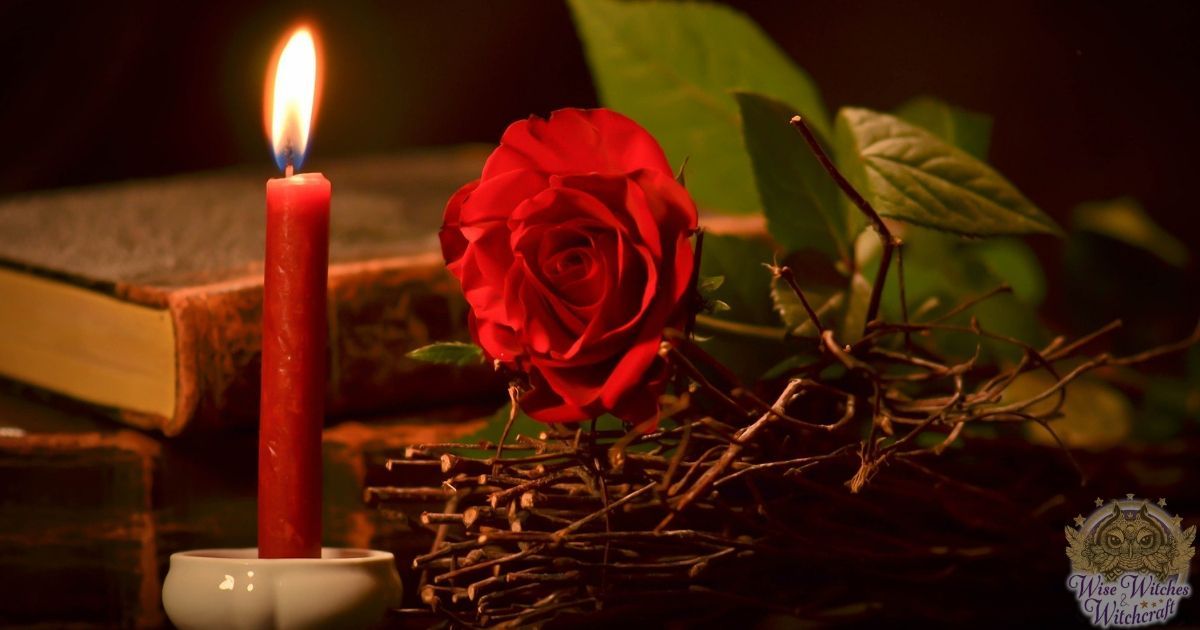 Spells benefit from a variety of symbolic support systems. For personal empowerment, here are a few you can use when enacting your own spells:
Time your spells for noon (the sun represents authority, courage, certainty, and poise), or when the moon is in Leo (for developing new skills and strength). Waning moon for banishing uneasiness.
Add aromatics: ginger (increased energy), cinnamon (protection from adversarial figures), rose (improved awareness), lily of the valley (clear mindedness), and sage (wisdom).
Use red candles (the traditional color for power), or white (to encourage inner peace).
Include other potential components and symbols such as tea or thyme (courage), clover (trust), rowan wood (insight), and peaches (wisdom).
Candle of Confidence Magic Spell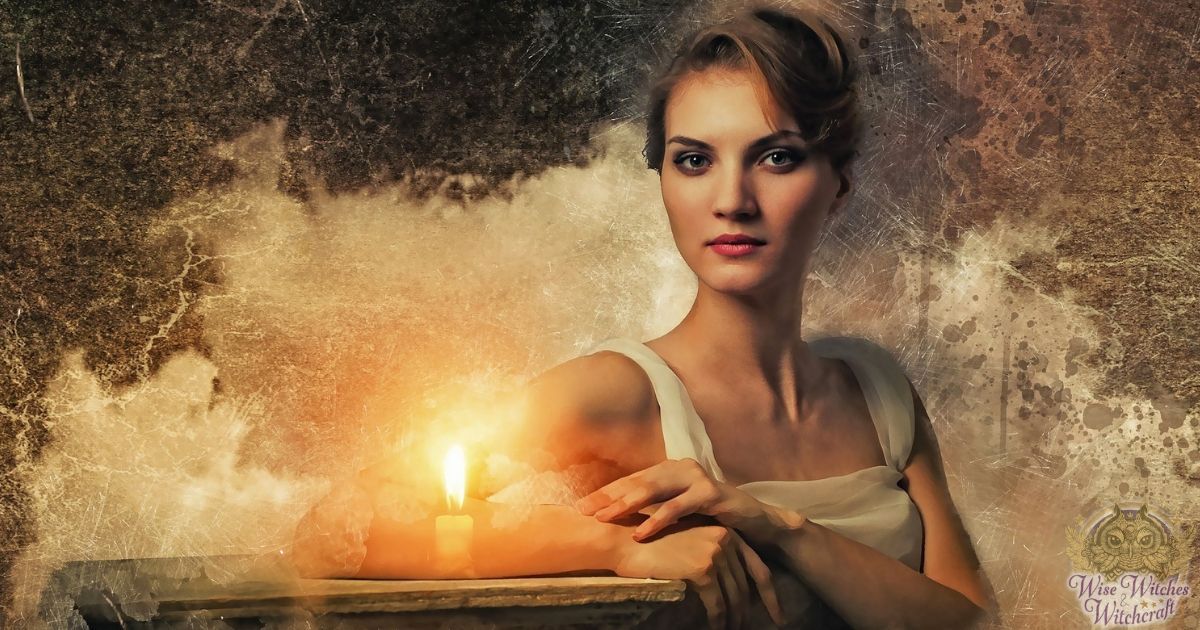 This first spell is designed for an improved sense of self-mastery.
Components: A candle with holder (this represents you), a cup of black tea
Setting: A flat surface
Timing: 11 AM for lifting spirits, strength, independence and personal fulfillment.
Light the candle at 11 AM saying this incantation three times:
"With this candle's flame, confidence I claim."
While the candle burns, bless the tea saying:
"Self worth abides within, and so my magic today begins."
Drink the tea to internalize the spell, then blow out the candle. You can reuse the taper for any spell pertaining to self-reliance, determination, and self-trust.
Magic Spell for Situational Certainty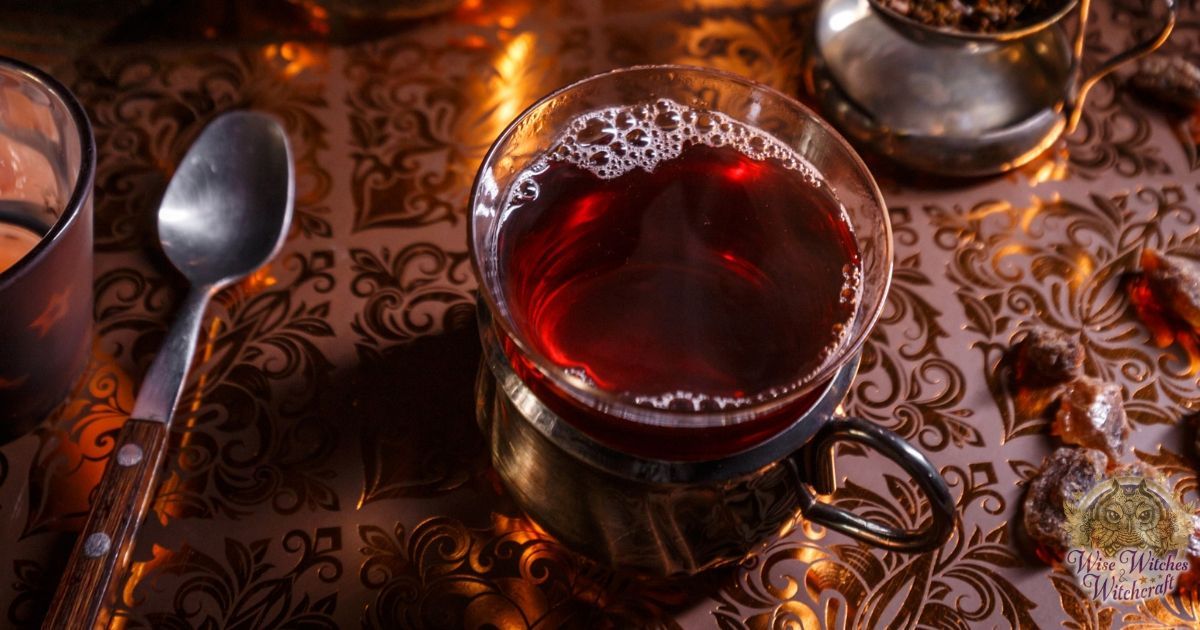 Sometimes there is one person or one situation that always makes your convictions waiver. For whatever reason, you don't feel capable. This spell is meant to turn that feeling around.
Components: A poppet (representing the situation or person), a candle.
Setting: a flat surface facing a window where you can see the sunset or waning moon.
Timing: Sunset or during a waning moon for decreasing those negative perceptions.
Light the candle either at dusk or when you have full view of the waning moon. Recite an incantation like:
What once I feared shall fade away. Settle my spirit; my confidence will not be swayed.
Where once I doubted my ability, confidence now come to me!
Let the candle burn half way down. Keep the remainder of the candle so you can light it before going into the proverbial lion's den and recite the incantation again.
Gather a little of the wax remnants and carry them as an amulet protecting you from uncertainty.
Conviction-boosting Magic Potion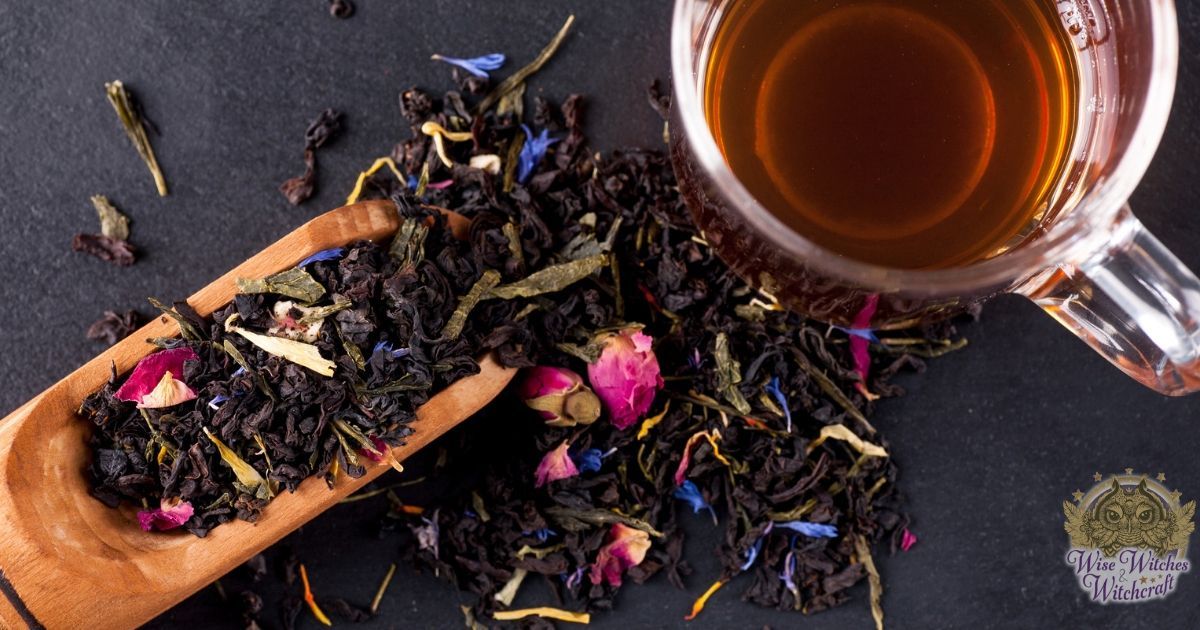 This is a little bit of old-fashioned kitchen witchery:
Components: A pan, a teacup, four cups of water and one each bergamot, jasmine, lemon, and orange tea bags.
Setting: Your kitchen.
Timing: Your favorite time of day.
Heat the water on your stove top. This is the heart of your home. Add the tea bags to the water one at a time. Stir clockwise using an incantation like:
Bergamot, may my doubts be few
Jasmine bring me positivity
Lemon for assertive views
Orange brings the freedom to be me
You can change the words so they better reflect your specific needs.
Drink a cup daily over four days. Four is the number of completion. If you want you can recite a little charm over the last cup like:
On this day of four, my magic pours
earth and air, fire and sea, return my mettle back to me.
This lasts fine in the refrigerator.
Magic Spell for Clear Communications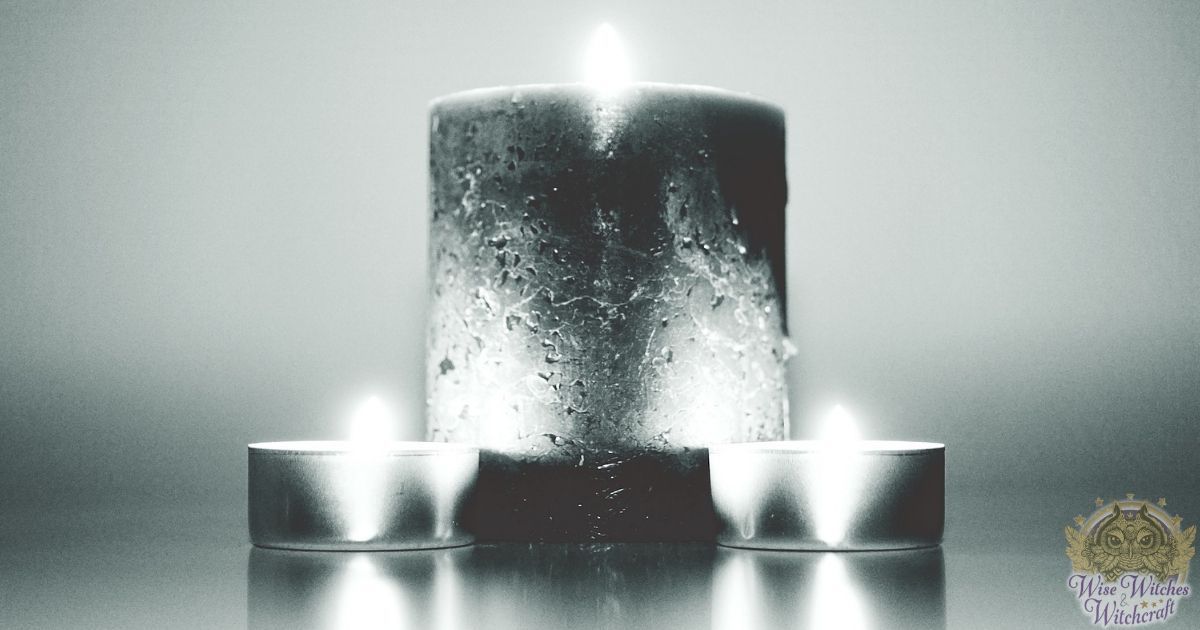 One of the things that suffers when we're feeling hesitant is our ability not only for effective words but for those words to be understood as intended.
Time your spells for when the moon is in Aries or Gemini. Fridays and Wednesdays also support this energy. Additionally, consider the theme of the matter at hand as a clue to good timing for your magick.
Add Air-oriented aromatics (the Element of communication) such as almond, bergamot, lavender, and pine.
Use yellow colored candles (attuned to the Air Element and effective expression).
Include other components such as yellow paper and ink, a telephone cord, and stones such as beryl, carnelian, and hematite (all of which improve your ability understood clearly).
Gather together a sheet of yellow paper and a yellow candle. On the paper, write a description of the person with whom (or situation in which) you'd like to communicate more effectively. Fold the paper in half on itself, then in half again, and in half again (three times all told), repeating this incantation each time you fold it:
"Uncertainty and miscommunication, be gone for good.
By this spell, let my words be understood!"
Now take the candle in hand and tip it so that a few drops of yellow wax affix the edges of the paper (like a letter seal). Add another incantation to this process, such as:
"Ideas and words, no longer wait,
Help me to communicate!
Truth be keen, never bend,
So other people comprehend."
Carry this paper with you into any situation where you feel your ideas or words might be misunderstood. Note, however, that once the core issues have been resolved, you should burn or bury the paper. This is really a "one-shot" spell.
Magic and Decision Divination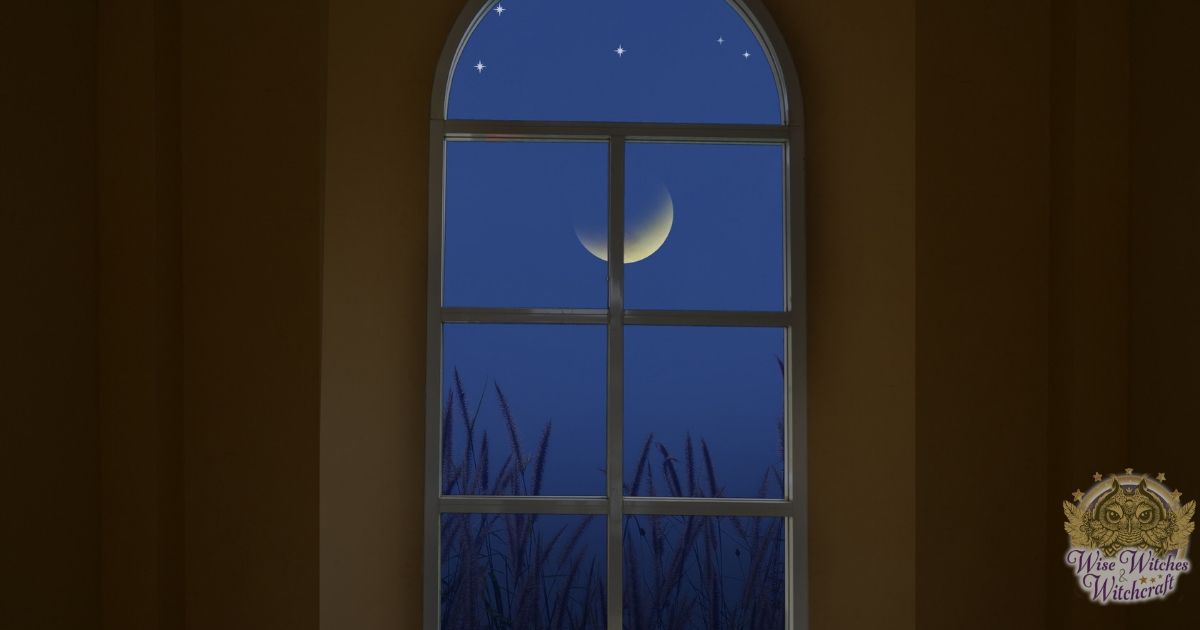 Have you ever faced a choice and feared that you'd make the wrong one? Do you waffle, not trusting yourself, sometimes to the point of missed opportunities. Try this simple candle divination for perspective:
Time your spells similarly to those for the conscious mind, as decisions rely heavily on the logical, rational self. Alternative timings include when the moon is in Sagittarius or Libra when the moon is full (for really keen instincts), and on Tuesday (for good strategy).
Add aromatics such as vanilla, rosemary, nutmeg, and apple, all of which encourage alertness and improved observation skills.
Use black and white colored candles (especially for binary or yes/no type questions). Include other components such as a coin that people use when making random choices.
[wisew_rectangle_large align="left"]Begin with a piece of white paper, one black candle, and one white candle. Dab both candles with an aromatic you prefer. If you're not using the suggested ones, consider finding a scent that mirrors the theme of your choice. Light the candle side-by-side saying:
"A light in the dark,
insight abide-between the options,
help me decide!"
Put the paper down before you. Carefully take both candles in one hand (your strong hand) and tip them, so they drip on the paper. Keep concentrating on your dilemma for about two minutes. Return the candles to their holder. Read the results as follows:
Predominantly black wax: the course of action you preferred is not the best one.
Black wax covering the white wax: This indicates while your ideas were sound, the results will be negative if you continue on this course.
White wax covering the black wax: This indicates a rough start, but good finish! Stick with the present plan.
Predominantly white wax: Go for it. Trust yourself!
Lots of intermingled black and white dots: This indicates a very uncertain future. The web of fate is tangled right now. You may want to wait a while before making a choice and gather more information.
Dots scattered all over the paper: This indicates trying to do too much; scattering your energy to the winds. You need to narrow your focus and the choices at hand to something more manageable.
By the way, you can use the resulting piece of paper as part of a portable decision-making charm. Just wrap it around a coin and keep it handy for when you're pressed for a decision. To activate it, hold it while mentally recite your incantation again.