Witchcraft, Paganism & Coming Out to Your Parents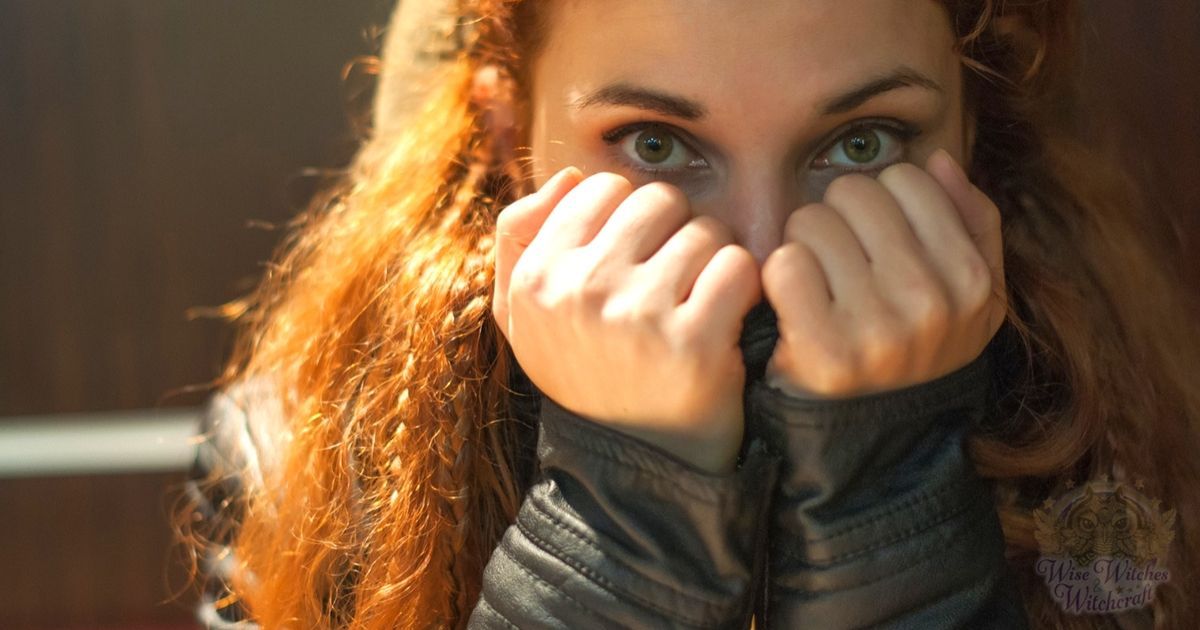 "I have heard that Paganism is for broken people, but life cracks everyone in some way. We are a religion of healing people."
– Thomm Quackenbush
Watch Out for that First Step – It's a Doozy
It's very important that you take the time to discuss your interest in alternative faiths with your family. You may not feel wholly comfortable in this, but it's absolutely vital in maintaining good relationships. See, coming to your parents honestly and openly shows thoughtfulness, consideration, maturity, and a sense of responsibility. Many parents are thrilled by that gesture, at least enough to open the door and make the conversation less tense.
Parents generally want to know about any big decisions in your life—that includes religious or spiritual choices. Hiding things or sneaking inspires distrust that could negatively shape your family's opinion about Witches and Pagans for a very long time (making it all the harder for you in the days and years ahead).
Calling Yourself a Witch: The W Word
Before you take this leap, remember that the words Wiccan and Magick (especially when connected with the word Witch) make a lot of people antsy, if not downright fearful. Most parents have a limited amount of knowledge about what those words really mean but for what they've heard in church or on TV. Their uncertain reaction is normal, but you have another disadvantage due to your age.
Adults don't always respect a teen's ideas or opinions because we feel you might not be seeing the whole picture, and you don't have the advantage of extra years of life experiences to guide your choices. That doesn't mean you're necessarily going to make a "wrong" decision, but it's a parent's ethical duty to advise you as best they can, even if they disapprove.
Under this Roof
As a minor living at home, there are some rules to follow and lines of communication to carefully preserve. Family is very important, and while you might not always agree with your folks, and they may not always approve of all you do, that's simply the way of things. If your parents set down rules, follow them. A discussion as to why you feel they're unfair can always follow. Remember that magic is always with you even without crystals and wands. No one ever said that you had to plaster the word Witch on your bedroom door to maintain your beliefs, even if silently.
Two Types of Parents
There are basically two types of parents in any discussion about Witchcraft. Group A has an open mind, and the family unit is probably relatively liberal. Group B reflects a conservative lifestyle that may also include deep-seated faith. Let's consider both one at a time.
Group A – The Flexible Family
You who feel you can go to their parents to talk about this choice. The next question is, where to begin?
Consider with what circumstances you're dealing. Do your folks seem like latent Hippies (these parents "get it" more easily than others).
Are your parents practicing a particular faith and, if so, how devoutly?
Does that faith have any symbols or practices to which you already relate or that seem close to something you've noticed in the Craft? If so, you've got a good starting point. Always stress what's alike versus what's different (there will be plenty of time discussing differences later).
Group B – The Firm Family
Generally speaking, the firm family already has a lot of rules and structures in place. This may mean you don't really have mutual ground on which to start things off. So, you need to be prepared with the answers to the questions most parents have.
Key Points for your Family Meeting
Bringing up your new choice isn't the best conversation to just spring on people at dinner, or to address when things are already stressed at home. Wait until there's a calm moment—one where you'll have the least interruptions and ask for a meeting. Bring everything with you, including your convictions, and be ready to answer your family's questions in a simple, respectful way. Remember, they may have odd ideas about Wicca being evil or that it's some kind of cult, and you have to show them the positive influence metaphysical ideals can have on your life.
Here are some points that you can use in your discussion to help things along:
Wicca, Witchcraft, and Neo-Paganism are similar to Native American traditions, especially in the way each respects the earth and its creatures. Recycling, green living, environmentalism, etc. are all part of the Neo-Pagan play book
Honor, respect, gratitude, and tolerance are highly valued in Wiccan ideology.
Spiritual education is important to the Wiccan belief system. The Craft is not a shake-and-bake religion—it's one that uses the mind that God/dess gave us to learn and grow. I.E., you are taking this seriously
This path provides a sense of self-confidence and improved control over one's life (This is one of the things many people in your age-group lack.) When your parents say "be responsible" Wicca and Paganism agree!
Speaking of being responsible, taking personal culpability for your actions, inactions, and choices are stressed. In all Neo-Pagan traditions, your life is what you make of it, and when you mess up—you clean up!
Attention is given to thinking before one acts (i.e., balancing our hearts and heads, and using the mind we've got for sound reasoning, even in matters of faith— or, perhaps more aptly, especially in matters of faith!). You haven't just randomly "joined" Wicca or Paganism. It was a carefully considered decision.
The fact that Neo-Paganism teaches respect toward each person's choice of faith (including that of your parents).
Wicca stresses a non-sexist approach toward people and Deity. Whether you're a man or a woman practicing Wicca—you're still a Witch. One is not greater or better than the other—just different, and both genders are respected for what they bring to life and Magick.
Paganism and Wicca take a proactive approach to acting locally while thinking globally. Getting involved in your community in a positive way matters, even if it's a small thing.
Just as a side note, this is not the time to wear black nail polish or ask about getting a piercing or a tattoo. You want to be taken seriously. Don't add fuel to what could be a rather heated discussion. So, dress in something you know your parents like—not too fancy, but neat and somewhat professional. Appearances do mean a lot, and the way you look helps convey your sincerity.
Now, some of you are already thinking—what if all this doesn't work? What if they object to my studies and interest, or want to limit me in some way? First, try negotiating. For example, if your parents are worried about you burning candles and incense in your room because it's a fire risk, try potpourri and dab aromatic oils on your lamp instead. That honors the house rules, shows responsibility with their request, and still accomplishes your goal.
Alternatively, if their objection is more deep-seated, perhaps you can work out a trade-off. Offer to attend church or special family functions (that you would otherwise avoid) with them. Or add a new chore into your household routine. In return, ask that they allow you a specific amount of time to devote to your spiritual interests.
If both these approaches fail, the best advice is to honor your parents' wishes (fall back on "Under this Roof"). You can certainly re-approach them in six or twelve months and try again (sometimes persistence pays off because it shows your interest wasn't short-lived or a "fad"). You can also still read about the Craft at the library or talk about it with friends. But ultimately respecting your parents' decision in and around your home is the right thing to do, including from a Magickal perspective.
Final Takeaway: The Witch Within
Think of it this way—we talk about tolerance, love, and trust as keynotes to our beliefs. If you cannot give those things to the people who provide for and nurture you, how can you possibly hope to give it to anyone else? Also, anything that you care deeply about will still be part of your heart and mind when you turn eighteen.
See, being a Witch is more about who you are inside and how that affects the way you live your life than it is about all the bells and whistles, like spells. You can portray your ideals, and be the Magick, without waving it in people's faces and making them uncomfortable. Living and thinking globally also includes your own home. Begin there, gently, and sensitively, and you will do just fine.
Adapted from "Teen Book of Shadows." by Patricia Telesco. All rights reserved.