Bedroom Feng Shui for the Teen Witch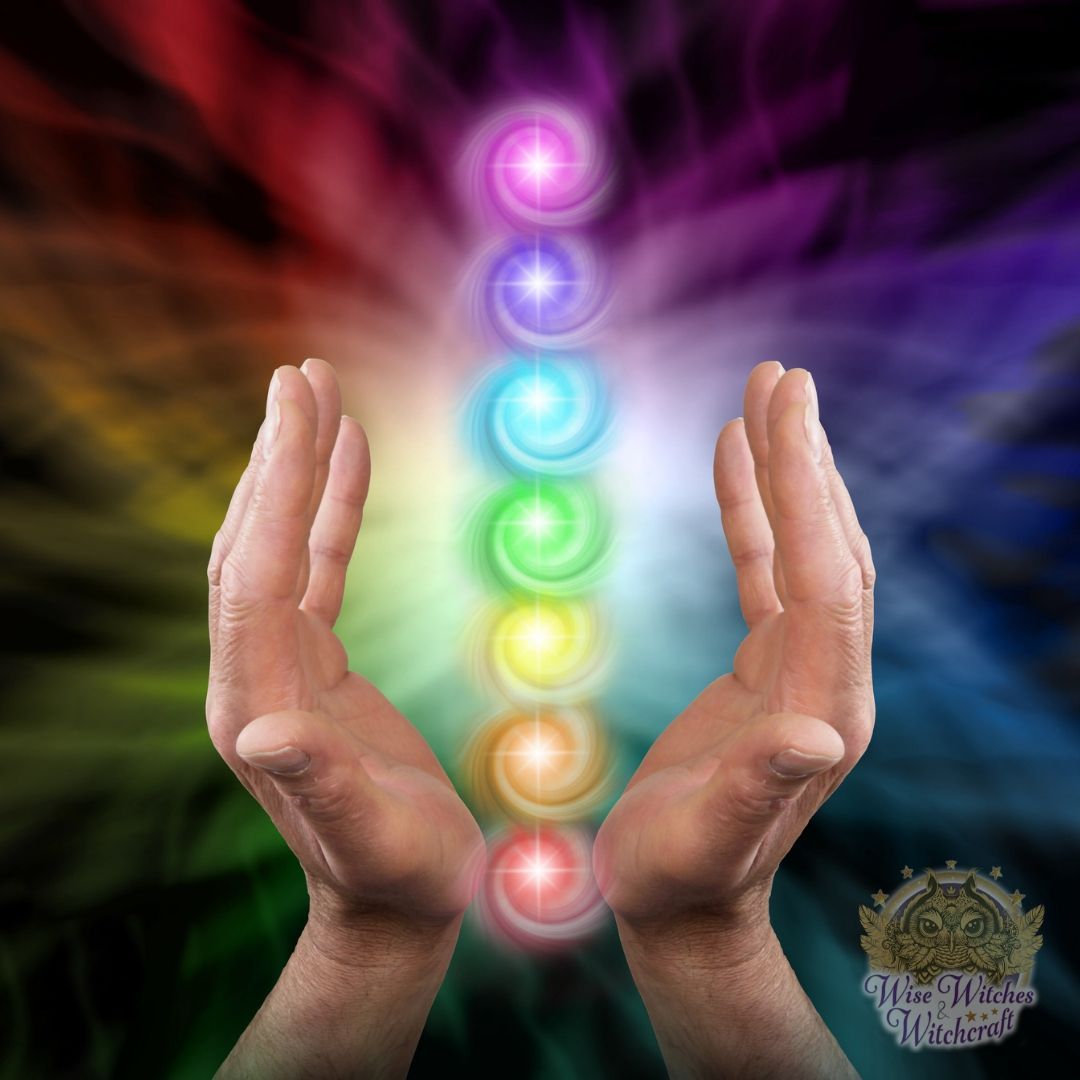 "Every aspect of your life is anchored energetically in your living space, so clearing clutter can completely transform your entire existence." 
― Karen Kingston
Of all the rooms in your home, your bedroom is probably the most special to you. This is where you can just be without judgment, nagging, or discussions. This is where you can listen to your music, daydream, or play around on the computer, and it's also where you can mull over your Magickal path and future without brothers, sisters, parents, or even pets interrupting you every five minutes.
As you continually interact with your personal space, it can have a considerable influence on the quality of your life both consciously and subconsciously. This space reflects the true you both inwardly and outwardly. It's where you regenerate, heal, sort through your feelings, and is the one spot where you can, hopefully, really find peace. Sadly, we're not usually taught to connect with our environments nor are we typically made aware of the impact they may have. Living and working spaces that are out of balance or blocked make for daily lives that are similarly out of sorts. In contrast, when we begin to connect and truly understand our space (including our bodies), it makes for a far healthier and happier existence.
Feng Shui and Energy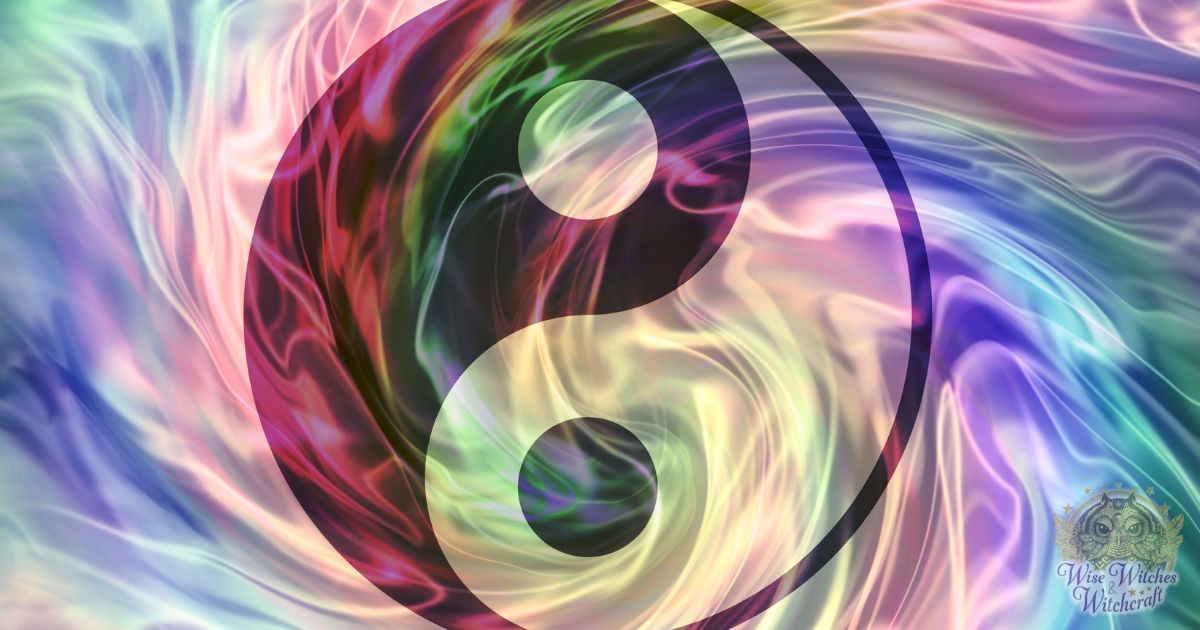 That's where Feng Shui comes in. Feng Shui is quite simply the art of mindful placement, and it comes from the Far East. It's based on the idea that just as people have an energy field, every item and structure has its own unique energy pattern (like a fingerprint). That pattern, since you live within it, constantly interacts with your life's situations. Thus, the intent of Feng Shui is to purposefully align everything from knick-knacks to entire homes so that each re-establishes or inspires a positive flow of energy (called chi). Better still, the greatest advantage to Feng Shui for teens is that it's become a very popular "artistic" form of decorating these days, meaning it's something that most parents or housemates won't mind. It doesn't come across as remotely Magickal, even though the principles of Feng Shui have strong spiritual ties.
The best way to think of chi is as "good vibrations." Chi energy is already a part of all living things. The key is learning to recognize it and direct it effectively, even as you're learning to recognize and direct your Magick. By doing so, you're promoting happiness, health, peace, and balance in your body, mind, and spirit (not to mention your living space!).
Managing Memories
The first step in this recognition process is to simply consider how various objects in your personal space make you feel. If an item brings up a bad memory—ask yourself if you really need it. If not, toss it out or give it away and replace it with something that has more uplifting imagery. If an item reminds you of the "old" you, any destructive behaviors you've been trying to overcome, or you're keeping it because you feel obligated to do so, likewise seriously consider getting rid of this negative clutter. Finally, if an item is lying around covered in dust just taking up space, it can be blocking positive chi, which, in turn, can cause a lot of issues in your life to remain in a holding pattern—so pick it up and put it away. Yep, finally, a good reason to keep your room clean!
Feng Shui's Early Origins and History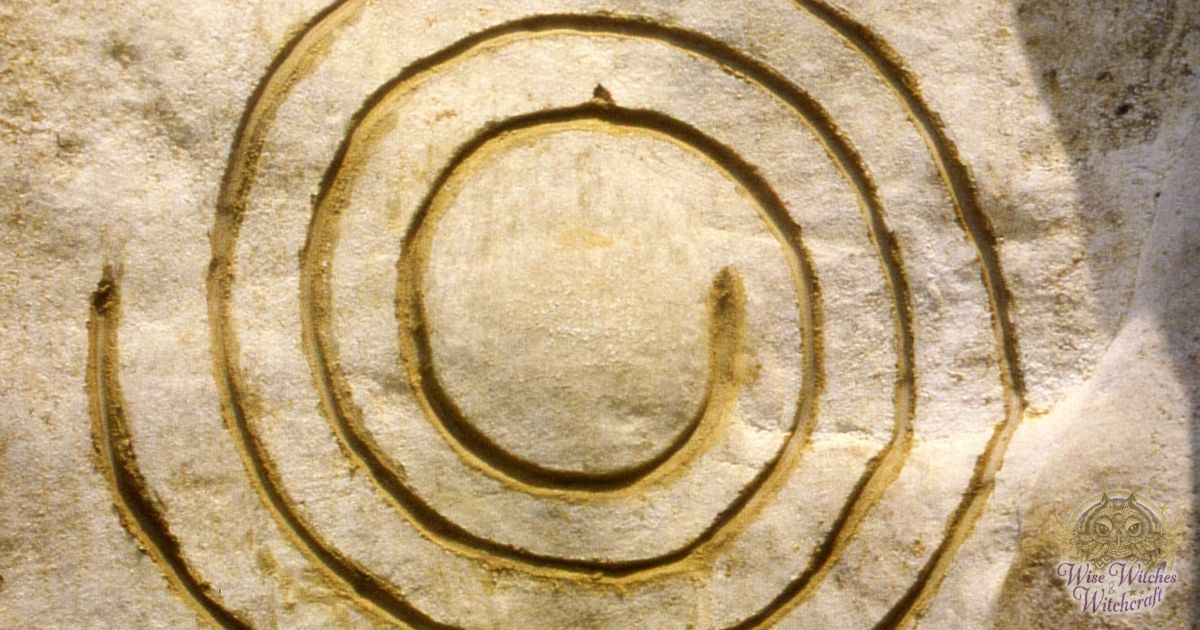 If you're not a big history buff, you can skip this section, but in using any energetic system effectively, one should first understand a bit of where it came from. By understanding these roots, you can then respectfully adapt and apply the original concepts to modern reality, specifically your reality.
The roots of Feng Shui are very long and a bit tangled. In China, this practical philosophy has existed for thousands of years. At the beginning of the Chou dynasty (1122-207 BCE), a system called the Pa-K'ua began being utilized by King Wen. The Pa-K'ua consists of 8 trigrams, each of which corresponds to a point on the compass. These ware used to describe patterns of change in the natural world. By the eighth century BCE, the Pa-K'ua and the theory of change were combined for promoting the flow of chi inside a city or a palace.
Around 206-219 BCE, the art of K'an-Yu (the study of the energy carried in landforms) was added to Pa-K'ua. The philosophy of K'an-Yu stated that the land's energy could dramatically affect a person or a whole country. Come the Chin dynasty (265-420 CE) everyday citizens started using K'an-Yu in choosing sites for houses and burial grounds. By 600 AD, the tombs of royal families were created in strict adherence to Feng Shui guidelines. Here is a brief historical outline of Feng Shui:
Feng Shui Historical Timeline
2000-1700 BCE: People use astrology and auspicious timing to assist in moving to a new local or finding a divination site.
1700-1027 BCE: Writing invented, sundial used to track time, and oracle bone divination practiced.
960 BCE: Recorded theories of Feng Shui written down for the first time.
770-476 BCE: Confucius and Lao Zi born, The I Ching (a foundation to Feng Shui) written.
221-207 BCE: The first Feng Shui classic, Green Satchel, written.
25 CE: The theories of Feng Shui translated into principles more closely resembling those we use today.
265-316 CE: The Book of Burial by Guo Pu discusses using Feng Shui to change a person's fate.
589-960 CE: Feng Shui theory becomes current fashion in practice.
960-1368 CE: East-West system of Feng Shui develops.
Feng Shui in the United States
The United States was first introduced to Feng Shui during the California gold rush of the mid-1800s when many were seeking their fortunes. Though the Chinese had brought their beliefs in Feng Shui principles to this country, they were foreign and difficult for the early Californians to understand and accept. Now, years later, Feng Shui is being reintroduced based on the compass, as opposed to land masses (which are kind of hard to work within your bedroom).
Feng Shui and Working with Limited Space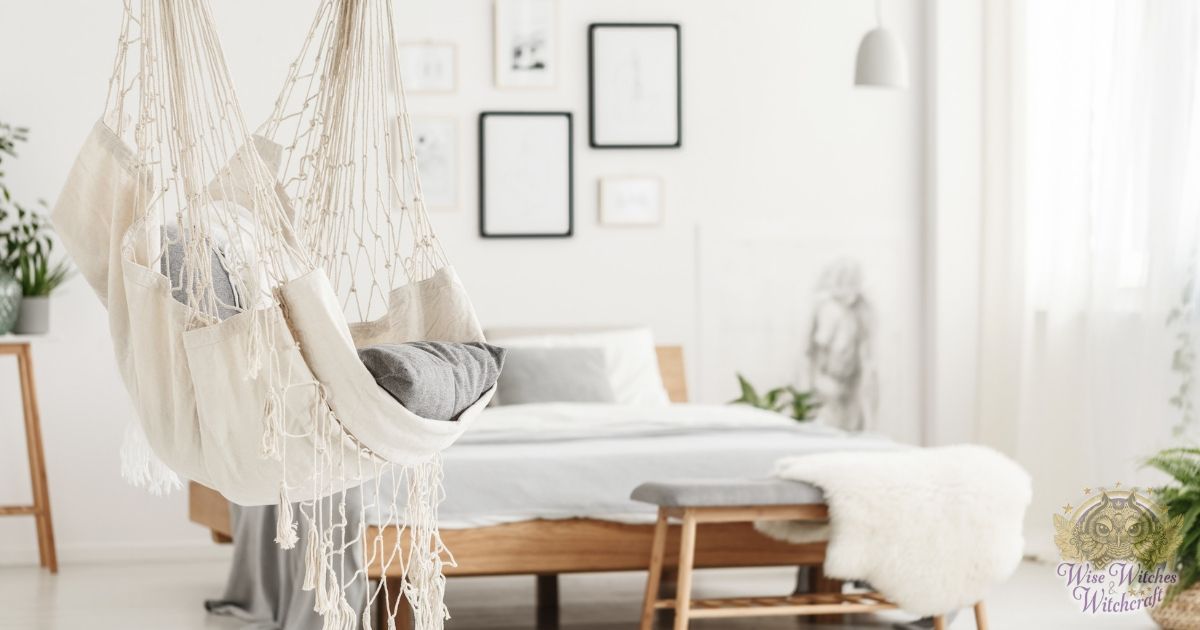 If you don't have a room of your own, you'll have to find creative ways of applying this information to whatever space you use when you want to be alone and redirect the energy in your life. For example, if you're out in the woods and decide to use a flat rock for an altar or as the center of your sacred space, consider setting up that surface or the surrounding area using Feng Shui guidelines (you may want to take a compass to make things easier). Or, while you're in the bathroom take a shelf or another flat surface and arrange it with little tokens to support the positive flow of chi. As with all forms of energy manipulation— your intention, will, and focus alongside meaningfulness are the most important tools.
Expectations
Whether in personal or shared space, what exactly can you expect from blending Feng Shui with Magick? Mostly gentle, slow changes. No matter our age, many people live out of balance. We succumb to family and social expectations rather than staying true to one's sense of self. Even a few years where your chi has been unbalanced requires patience and time to repair. Additionally, long-lasting transformation is typically (and frustratingly) slow sometimes. Just like anything else, keeping good energy in your life means using old-fashioned persistence and on-going maintenance. You won't find quick fixes here, just helpmates.
Remember that Feng Shui isn't just about the external actions either. It's about the internal process those actions represent. Our bodies are the figurative "room" for our spirits, so the most genuine and best work must begin within.
Get rid of the clutter in your mind and heart.
Release that which you no longer need, or those things that aren't healthy.
Clean up your spirit and light the candle that is your soul.
As you do this, you'll naturally find that everything improves both mundanely and Magickally. Oh, yes … and if you find you enjoy Feng Shui as an adjunct to your Magickal practices, remember to have a section for your notes on it set up in your Book of Shadows!
Compass Style Feng Shui for Magick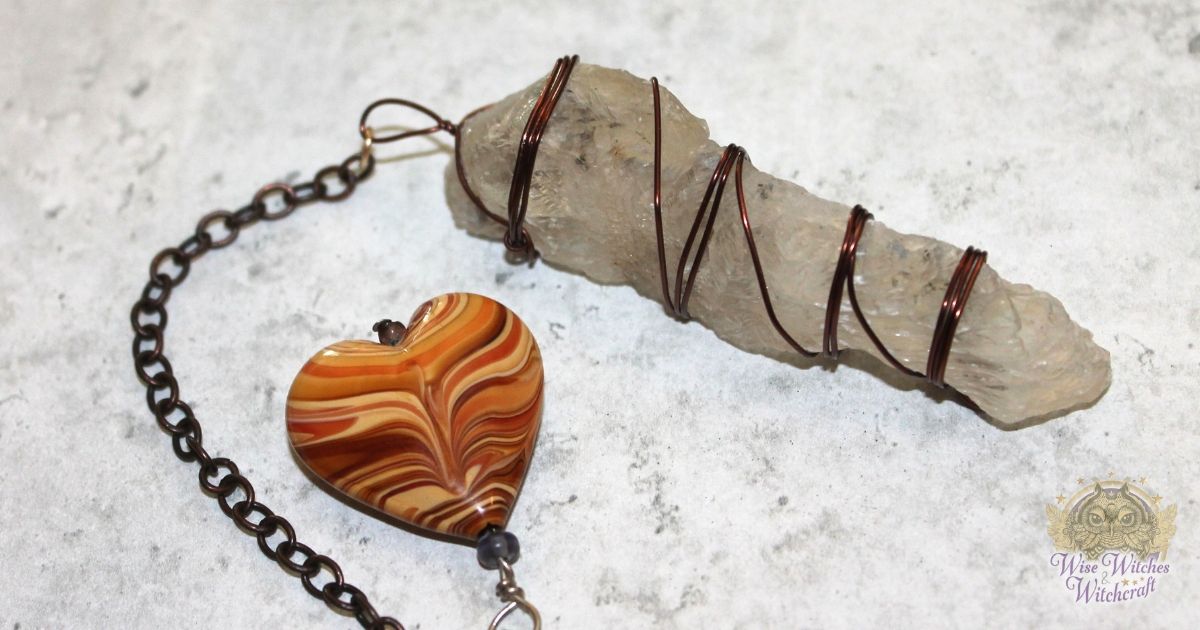 Feng Shui is an excellent source of potential energy, especially concerning where you place charms, amulets, and other sacred objects in your room, home, or additional sacred space. Because chi works with eight regions (directions), combining this system with your Magick is very easy since Wiccans use the four quarters already. This just gives you more variety to consider where you work a spell or ritual, or where you put symbolic objects/items in a room to encourage specific energies.
Compass Points and Energy Keynotes
North: Nurture and sustain life; motivating change.
Northeast: Progress and prosperity; slow, gradual change.
East: Beginnings and hope; quickening energy and motivation.
Southeast: Caution and consistency; building energy wisely.
South: Tenacity and zeal; fast transformations and flexibility.
Southwest: Comfort and peace; calming energy and releasing stress.
West: Balance and cool-headedness; smooth, flowing energy.
Northwest: Self-extension and empowerment; expanding energy.
You'll need to understand how the directions and energies relate to one another to use the energies successfully. First, you'll need to review the correspondences for each direction of the space, room, or home in question, beginning in the north (or the position of noon).
Feng Shui Directional Correspondences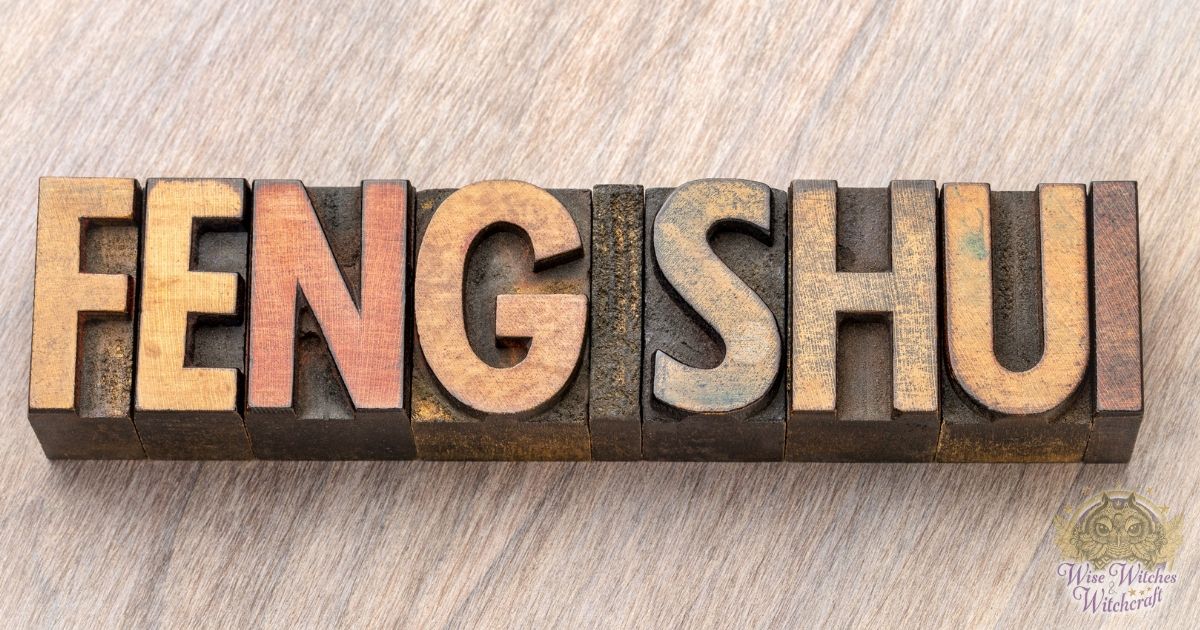 The basic energies present in each part of a room, home or track of land is only one part of the bigger picture Feng Shui paints. Not only does each cardinal point have a "theme" but it also has specific purposes that it supports. Each direction also has an element and color correspondences that you can add to magical efforts.
North
Governs: Careers (In your case, this might apply to school, or to whatever future work plans you have).
Colors: Blue and black.
Element: Water (keep a fish tank or small meditative fountain here!).
Uses: Help in getting an after-school job. Manifesting improvements in your current job. Establishing harmony between school life, work, home and socialization.
Sample Spell for Obtaining a Job:
If you're trying to get an after-school job, take the business card from the place to which you applied, wrap it in blue or black cloth, and place a change jar on top of it in (or near) the north. Add a Magickal element to this positioning by reciting some type of incantation like:
Responsibility; I will not shirk,
_____ hours a day I wish to work,
and as these coins gather and grow,
into my life—money flows.
Fill in the blank with the number of hours you can reasonably work and still fulfill your other daily obligations at home and school. Don't overextend yourself here. Leave your charm undisturbed until the job manifests.
Remedies: Struggles with Future Goals (Career-Oriented)
If you're having trouble on the job, or in a class that's focused on your future career, take a look at this part of your room and home very closely. If the space is cluttered or closed off, you're losing good chi flow. Open things up (including windows, curtains, and doors). If the weather is disagreeable, apply this concept symbolically by opening your closet door, and leaving your drawers slightly ajar. Support the symbolism by reciting an incantation:
Open the way; open the flow,
Good vibes come in,
Bad vibes all go!
By the way, if you feel that out of respect for housemates or parents, you should not recite an incantation out loud, just recite it in your mind. Stay focused, and the effect will be the same.
Northeast
Governs: Learning and the conscious mind.
Colors: Yellow and brown.
Elements: Earth. A good location for a potted plant.
Uses: Building solid foundations mundanely or spiritually. Improved focus. Grounding.
Sample Meditation for Grounding:
When you're distracted easily by daydreams, or find you can't easily shake free from residual energy after a day's Magick, this is an excellent area in which to meditate.
Sit on the ground (to physically emphasize that Earth connection). Breathe deeply and visualize sparkling gold light pouring into your aura, moving from the top of your head into the earth below you. As it reaches your legs and feet, the light turns brown-colored and appears like roots to hold you secure. If you notice that you feel slightly heavier or that your center of gravity has shifted down toward your hips, you're doing the visualization correctly.
Remedies: Lack of Focus
When you find your ability to concentrate at school is disrupted, this is an excellent place in which to study. Get a good light with a broad-spectrum bulb (this is like sunlight, and it stresses conscious awareness). Dab the bulb with a little rosemary oil (to improve your memory), and then get down to business. If you wish, you can recite an incantation before you begin four times (the number of Earth and foundations). Here's one example:
My mind's been muddy,
Sunlight—help me to study,
By your powerful rays—distractions all fade
By my will and with time, good grades will be mine!
If you can, have a yellow candle burning nearby. It will help in building the energy you're trying to create (If you live with your folks, just remember to ask your parents' permission first). Alternatively, wear brown and/or yellow-colored clothing afterward to help you carry the energy you've created into school (especially for tests).
East
Governs: Matters of health and family. New beginings.
Colors: Sky blue and vibrant green.
Element: Wood (perhaps a wooden-based lamp or dresser?)
Uses: Getting a new project off to a good start. Allaying on-going sickness in the family. Decreasing tension levels between yourself and others.
Sample Activity for a New Project:
At dawn, light a pale blue candle in the eastern region of your home or room at the outset of a project to put a real fire under it. The color blue here will also provide you with a sense of inner peace regarding this effort. You can do this for as many days in a row as you wish. If you cannot burn candles wear an item of pale blue clothing or an accessory.
Remedies: For Sickness and Tension
For sickness, carve the name of the person who's ill into the candle. As you do, speak the name of the sickness into the carving. Light it just as the sun comes over the horizon and let it burn down completely. The melting candle and the fire's purity helps turn away the energy of sickness.
Warning: This should not be done in lieu of proper medical treatment.
For tension in the home: Any time during the day take out a blue candle and carve it with a peace sign. Also, take out a black candle and name it "stress." Put these in the eastern section of your home/room. Light the black candle and focus all your negativity into it. Next, take the blue candle and place the top of it upside down on the black candle's flame so that the blue is lit, but puts out the black one completely. Symbolically, this represents peace being born from anxiety (and overcoming the darkness). If possible let the candle burn for at least four hours to establish the energy.
Southeast
Governs: Prosperity, inventiveness, and creativity.
Colors: Dark blue and dark green.
Element: Wood (a pencil!).
Uses: Inspiring the Muse for your art. Improved finances.
Sample Money Spell/Charm:
Light a green candle in this area of your room saying:
Green so prosperity grows,
Green abundance, my spell now sows,
In my life and spirit all wants give way,
To renewed bounty—it begins today,
For a portable prosperity charm, make the imprint of a coin in some of the melted wax before it cools and keep it in your wallet.
Remedies: Artistic Blockage
If you enjoy any type of artistic pastime and find that you're facing a block, make sure this region is free of clutter. Consider working on your current project somewhere nearby. Light both a green and blue candle while you work, adding an incantation:
Green so that creativity grows,
Blue so, like water, inventiveness flows,
To my eyes and spirit impart,
Refreshed vision for my art,
Take a deep breath, focus, and see what wonders arise! And make sure to save some of the melted wax. You can put small pieces in a power pouch or with your art tools to keep that creativity moving along in a positive direction.
South
Governs: How other people see you. Personal power.
Colors: Vibrant red and purple.
Elements: Fire (a red candle works).
Uses: Seeing things clearly. Changing perceptions.
Sample Spell for Improved images:
One spell that you can try or adapt for this purpose begins by gazing into a bowl of water. Whisper this incantation into the surface as you watch your reflection. Envision yourself as you want others to see you and say something like:
From you to me, from me to you,
Begin to see what's right and true.
From today to the past, from the past to today,
Images of the past fade away.
Look and see, look and see,
All I am and all I shall be,
By my will this spell is free.
Take the water outside and sprinkle it around you clockwise to disperse your wishes to the four winds.
Caution: When working spells or rituals in this area, be aware that you're putting yourself in the spotlight. You may want attention, but the question is, what kind of attention? If you don't specify your goals here in reasonable detail, you could just as easily end up with people seeing all your faults as opposed to your attributes. Pay attention to detail!
Remedies: Outworn Personal Images and Expectations
When you have changed as a person, but people just can't shake that old image of you, this may help.
Gather incense or potpourri made with aromatics like sage (for wise insights), rose (for intuitiveness), and peach (for truth). Keep a mirror nearby while you're working so that you can look at yourself honestly, then reflect that best image into the world. As you look in the mirror, gently brush the smoke from the incense into your aura, saying:
Mirror, mirror—Let people see, all I am and all I can be.
Mirror, mirror—The past has no hold; my heart and spirit are strong and bold.
Mirror, mirror—three by three, by my will this spell is free.
Southwest
Governs: Relationships, romance and happiness.
Colors: Brown and yellow.
Elements: Earth (a hanging flowering plant; a globe)
Uses: Improving the foundations of relationships, or clearing out negativity. Welcoming new people or animals into your life.
Sample Welcoming Mini-Ritual:
Whenever you make a new friend, whenever a new baby comes into the house, or whenever you get a new pet, return to this area of your room or home and enact a mini ritual to welcome that person or animal into your life. Begin by creating sacred space. Here is a sample invocation:
Watchtower of the East,
Let your winds wrap gently around,
To protect, guide, and give joy.
Watchtower of the South
Let your fires burn gently,
Providing light, guidance, and hope.
Watchtower of the West,
Let your waves flow,
With healing, nurturing, and kindness.
Watchtower of the North,
Let your soils be sure,
Providing steady growth and foundations So be it!
You'll also need a brown candle carved with the recipient's name, and a small token handy to give the friend, baby, or animal. Make sure this is appropriate to the recipient (for example, a good token for an animal might be an I.D. collar). Once you've created sacred space, light the candle, and ask for Spirit's blessing on the token using words like:
Spirit, thank you for bringing _______________ into my life.
I wish to honor this new relationship with this small token.
Bless it now with the Power of the Elements,
Bind the Magick with peace, health, and joy within,
In perfect love and perfect trust,
For the greatest good.
So mote it be.
Fill in the blank with the name of the recipient. If you're giving this to a person, you may wish to enclose a little card sharing its symbolic value.
Remedies: Family or House Blockages:
If you find everyone's been miserable and relationships are always hitting a brick wall, check this region in your home or room. If it isn't blocked off physically, is it blocked from light or air? If so, bring in a lamp with a full-spectrum light bulb to bless the region. To accentuate this effort more, dab the light bulb with a love or happiness oil like rose or apple, respectively. If you wish, recite an incantation:
As this light shines,
Happiness and love I welcome—be mine!
West
Governs: Children's luck and future fortunes. Since you don't have kids yet, these energies can easily be applied to figurative "babies"—like special causes you support, your arts or sports, hobbies, or even your pets. It may also apply to children younger than yourself over whom you have a lot of influence, like a brother, sister, cousin, or someone you babysit for regularly.
Colors: Silver and gold.
Elements: Metal (a metal cup, gold or silver jewelry).
Uses: Overall blessing and awareness of these "children".
Sample: Energetic Charm
Place an item that represents the literal or figurative child in this region. Surround it with candles or other items of the appropriate colors. Each time you want to give a little more energy to that "child"—light the candles and let them burn for a while as you focus your thoughts and energies (note: If you can't use candles, use a flashlight or something similar). When you're finished, you can either leave the token in that region (which continues to bless it) or carry it close to your heart as a charm.
Remedies: Bad Dreams about "Children"
To avert bad dreams about a project (often caused by anxiety) and encourage positive or prophetic dreams about your designated "child," try this. Keep a sachet of jasmine, marigold, and rose petals under your pillow and place a dream catcher above the bed. As you lie down to go to sleep, quietly chant something like:
Between the sheets and pillow seams,
I will have a night full of sweet dreams,
Each image remembered, nothing concealed,
And upon waking—the meaning revealed.
By the way, organic rose petals and marigold petals are edible and make a great pre-sleep tea. Add just a bit of sugar or honey, stir clockwise, and wish for sweet dreams!
Northwest
Governs: Helpful people. Service and networking.
Colors: White, silver and gold.
Element: Metal (brass or copper-based lamp, any aluminum items)
Uses: Energy for community efforts. Accepting help from others
Sample Energy Building Meditation:
The next time you're called upon to lead a school or community effort, build up energy in this area beforehand so that you can really shine (or as the saying goes—give service with a smile, and mean it!). In this case, meditate (or pray) here for even a few minutes every day before you begin your assigned task. Visualize yourself being very confident and successful, and the effort going off without a hitch. Don't stop this daily exercise after the project begins, however. Return to this spot for a spiritual "vitamin" that will keep you going and keep your mood at its best.
Witch Know Thyself – Compassion, Understanding, and Acceptance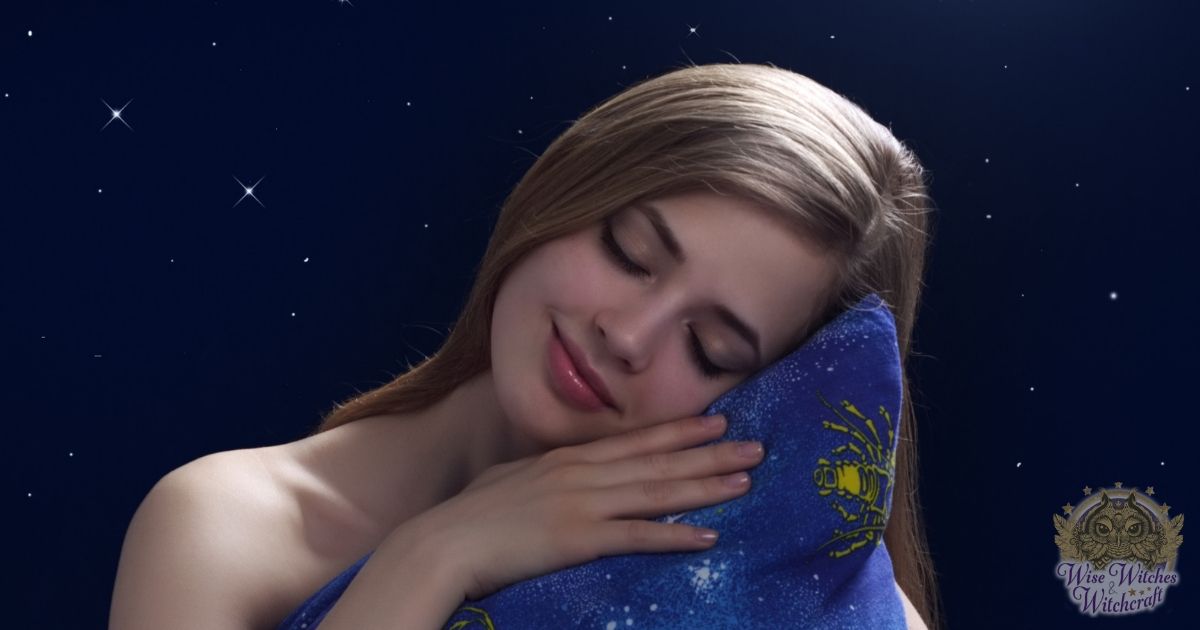 If you find you're having trouble either finding or accepting help on this project (or in any part of your life), take a good look at this region. Is it blocked, dark, or cluttered? If yes, clean it up and realize that asking for help doesn't reflect poorly on you at all. If anything, it shows you know your limits and respect other people's talents too!
Another way to motivate yourself past that shy or embarrassed point is keeping a plain white candle in this region. Light it when you need help and leave it burning while you pick up the phone or go talk to that person! Remember, chi can't do all the work for you! Just be careful that you have a suitable, fire-safe container that cannot be knocked over. Extinguish the candle once you've found assistance and remember to thank Spirit for the extra help.
Tip: This is an excellent part of a room or home in which to have a family or ancestral altar. This is where you honor and remember the helpful people in your family, those who walked the path before you. Place pictures of the people who have influenced your life the most, or those of your family line, and light candles on birthdays, the anniversary of a death, or any time you're thinking fondly of that person.