Introduction to Money Magic and Ethical Guidelines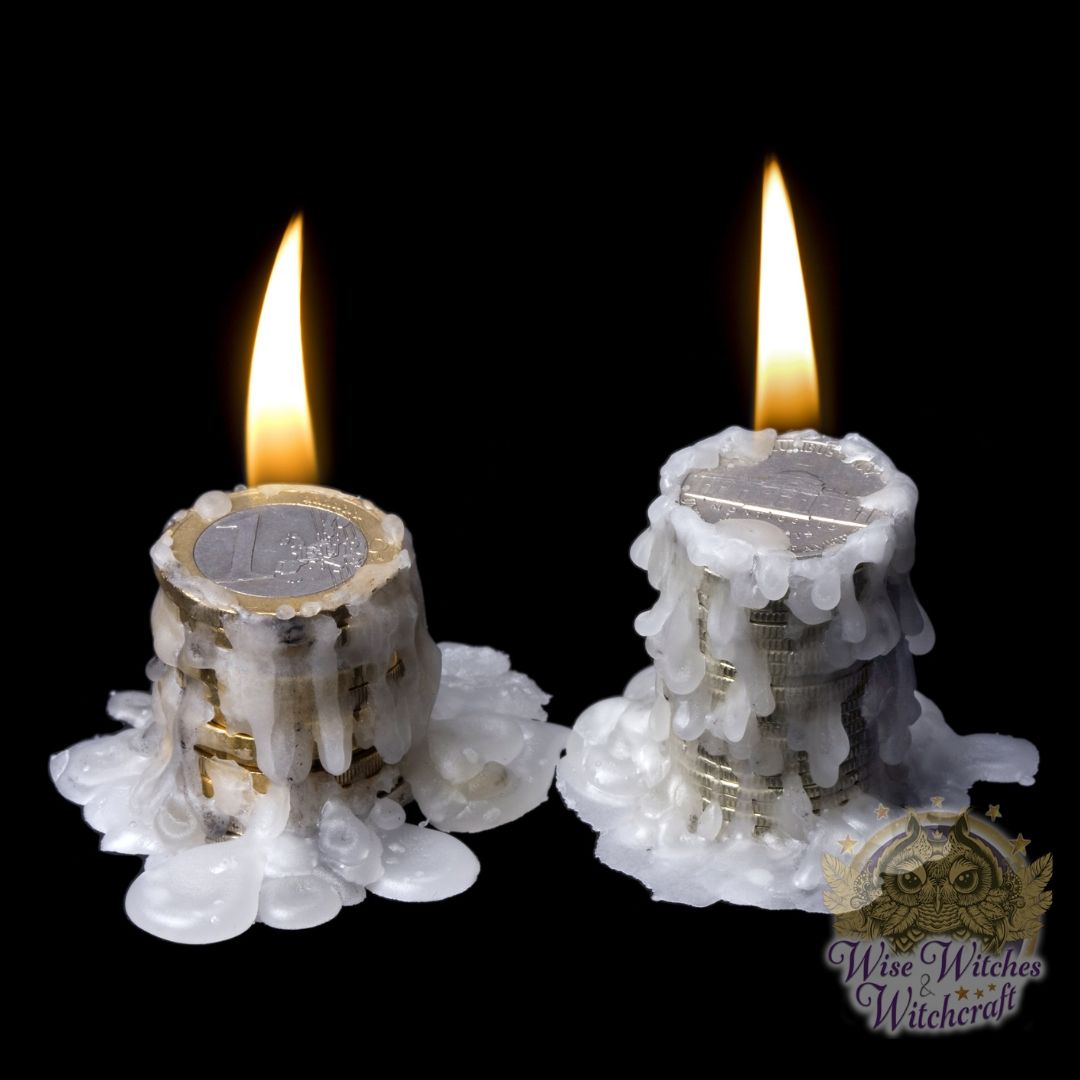 "The wealth of a man is the number of things he loves and blesses."
– Carlyle Thomas
As much as spiritually centered people might ideally wish for a less materialistic setting in which to nurture the soul, in reality, it's almost impossible to get away from the almighty dollar. In fact, greenbacks have a kind of magick all their own. If you don't think so, watch what happens when you waive one under the nose of a picky maître d' at a fancy restaurant who claims to have no seating!
The Need for Money Magic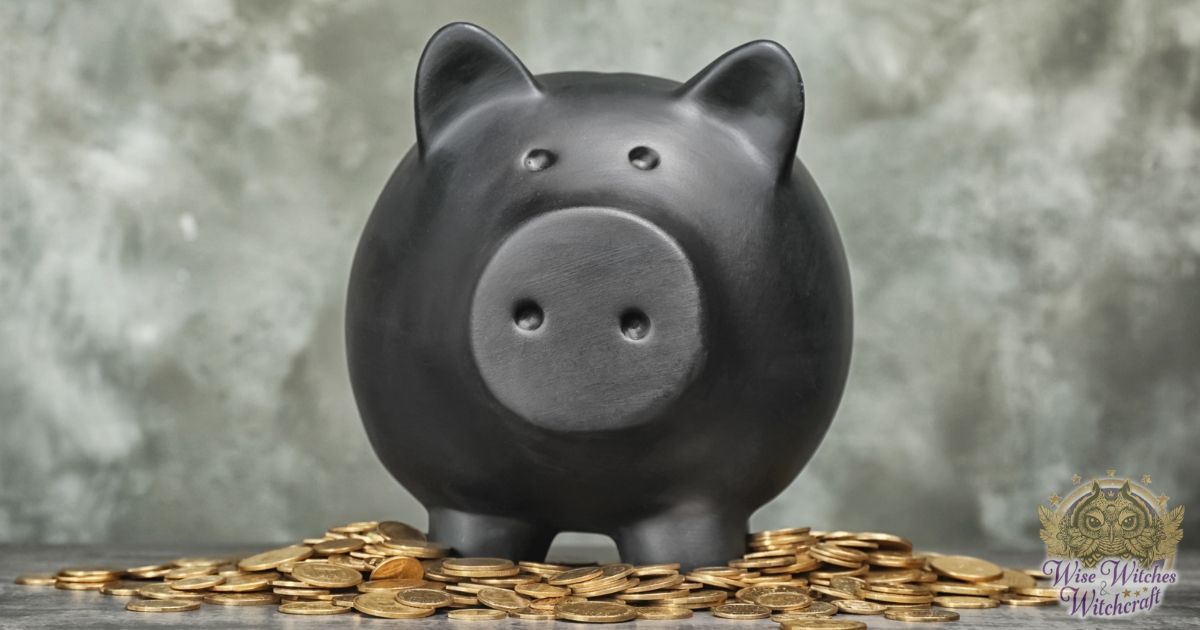 This is just one example of how we are bombarded every day with a flurry of financial fuss, whether it's news from Wall Street, a copy of our bank statements or bills. Most folks reading the material here don't often go through a 24-hour period without reaching for a wallet or credit card, hunting for change in a pocket or writing a check. It is simply the nature of the society in which we live, and a true testament to the power of the fiscal god and goddess known as Lord MasterCard and Lady Visa!
Spirituality vs. Limited Resources
Unfortunately, the strong presence of credit "deities" means that many people bottomed out on the bottom line and overextended themselves. Those just getting by are getting pretty darn tired of just getting by. Those living on a very tight budget often sacrifice desirable spiritual tools and educational materials in favor of buying groceries or paying the rent. All told, there are only so many notches to tighten in that old belt, and so many pennies to pinch before someone reaches a breaking point. This becomes very wearisome right down to our soul. Even the most insightful sage thinks about just giving up.
Additionally, some Witches and Pagans have contracted the terrible disease of poverty pox. How do you know if you have this malady?
You equate being spiritual with being poor or of lower social standing than "normal" folks.
You feel guilty or awkward when you have more than your Pagan friends or Wiccan covenmates.
You stand before your God or Goddess without good words for expressing your needs (and may even hesitate to do so).
[wisew_rectangle_large align="left"]This anti-prosperity protest is just silly unless you take a vow that limits your resources as an offering to the Divine. There's no reason we cannot enjoy the benefits of our labors, so a pox on that whole idea!
If you think of the Law of Attraction, it's pretty easily seen why the poverty mindset truly hampers prosperity goals. It's time to fix that, and start feeling positive about our financial prospects. That's where money spells, charms and rituals come into play.
Break Out the Magic Wand!
Far more than simply casting spells and creating charms, money magic is about effective self-empowering methods for abundant living every day. Abundance isn't something that applies only to your pocketbook. It includes things like:
A plentiful garden.
Abounding love.
Bounteous blessings.
Numerous friends.
Copious creativity, and more.
Add to that a refreshed financial flow that helps keep those bills paid. You may even have enough left over for buying your favorite pizza!
Ethics of Money Magic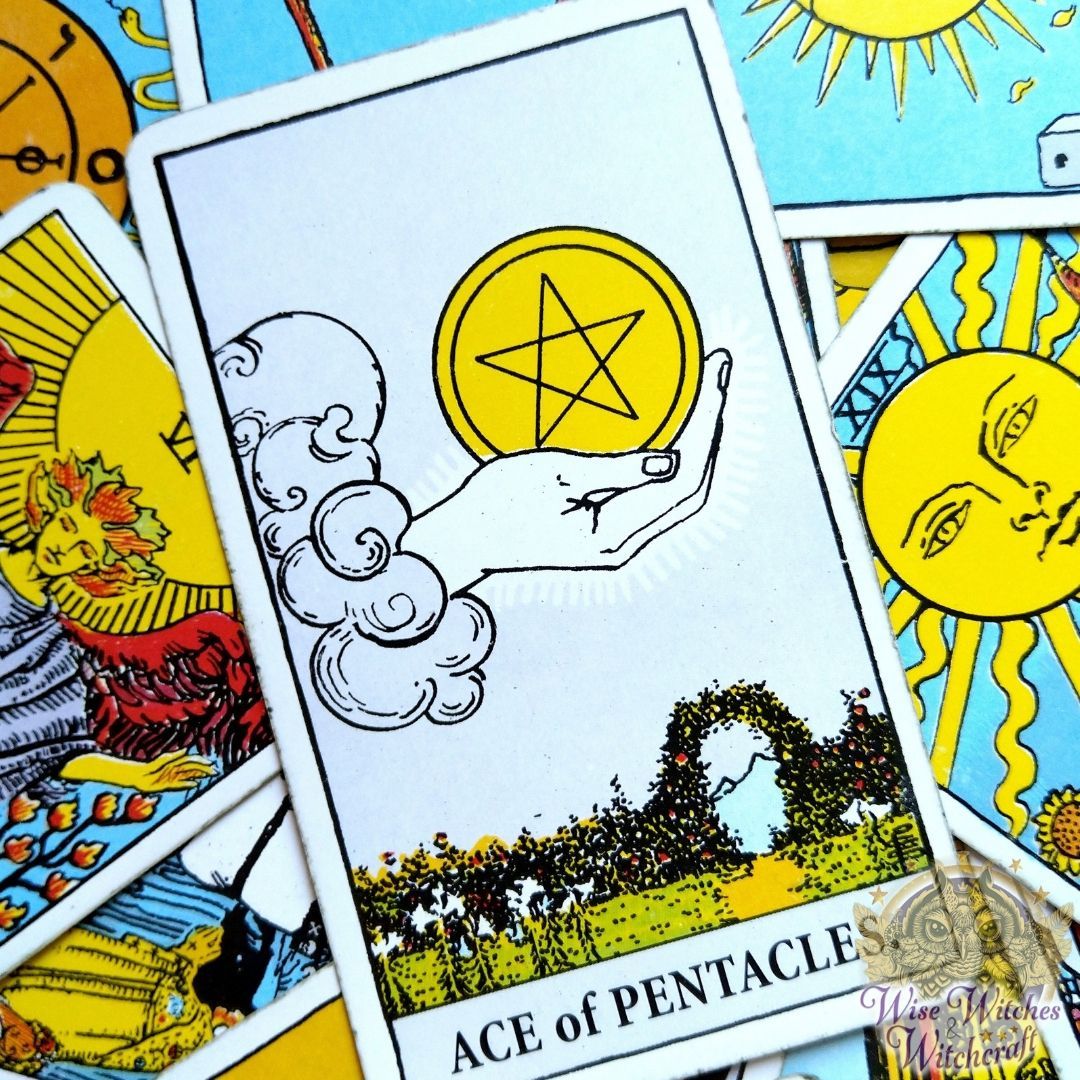 Financial burdens overwhelm us and put a real damper on magical efforts. We need a blueprint for turning meagerness into plenty. Money magic offers that adventure. There is nothing wrong with using magick as a companion to mundane efforts. If anything, this approach is exactly what our ancestors did. Metaphysical practices also support that all-important inner confidence so essential to every aspect of our lives.
[wisew_rectangle_large align="right"]What sort of ethical guidelines govern money magic? Pretty much the same ones that oversee all of Witchcraft (and Wish Craft). In Greece, a philosopher named Chilo noted that the pursuit of prosperity could be good or ill depending on how people handle themselves on the quest. He said, "As a touchstone tries gold, so gold tries men." With this in mind, when using money magic remember to:
Apply your energy wisely (measure needs vs. wants)
Avoid greed. This ties into the old adage, "be careful what you wish for."
Be specific. You do not want your new affluence resulting from someone's passing, for example
Avoid manipulation. Applying magical coercion hoping to coerce someone into a monetary gift definitely breaks the rule of "harm none."
Bear in mind that the Universe has no handy ATM. Accessing prosperity isn't quite that simple.
Astute Advice Makes for Good Magic: In recent history, Caleb Colton told us that "the secret to making money is saving it." From a Wiccan or Pagan perspective, this might equate to making ourselves a magickal piggy bank.
The Bountiful Piggy Bank: Find an unpainted bank and apply sigils of your choosing. Place one special coin in that bank (a seed coin) that will never be removed. If you can find one minted in the year of your birth, that creates a good resonance. Toss pocket change in there. Each time the bank gets full, give half the change to a worthy charity and use the rest for a personal need or wish. Return the seed coin to the bank so money continues growing and returning threefold.
Thoughts on Money Magick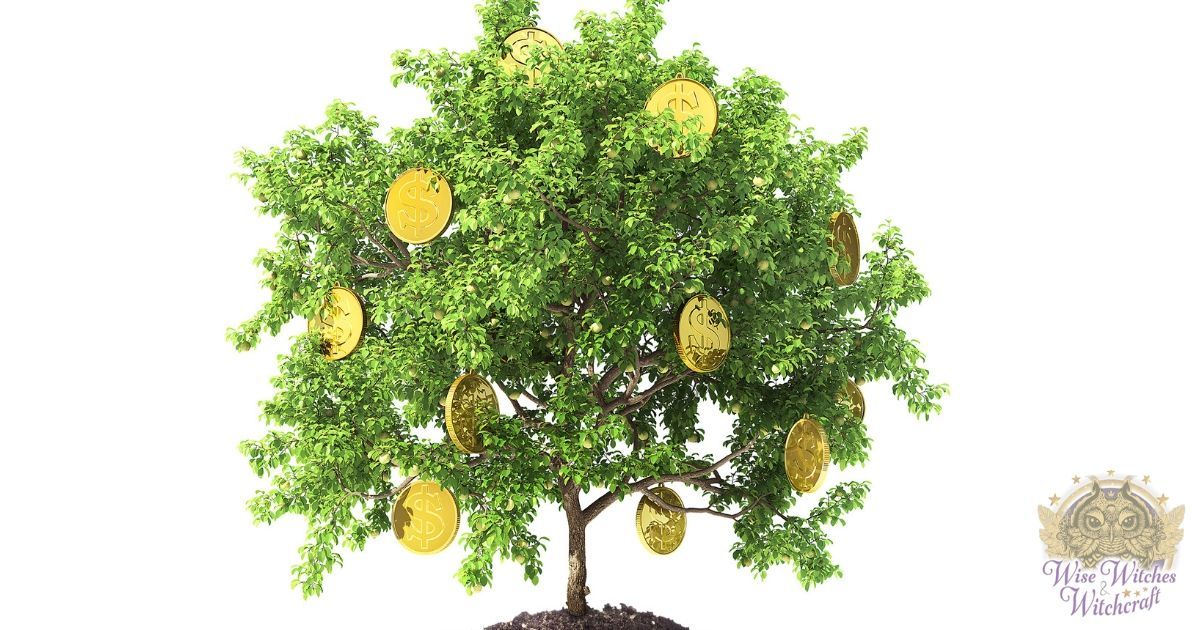 Benjamin Franklin said that (paraphrased) if one empties his or her purse into the mind, no one can take it away. This means that spending what we can afford on our magical education and spiritual focus creates an inner wealth that lasts all eternity!
William Austin (author) and John Wesley (preacher), showed us that sharing of our own success and rejoicing in other people's success both create richness of the heart. Austin said, "To rejoice in the prosperity of another is to partake in it." Wesley said, "The key to financial success make all you can, save all you can and give all you can."
Joseph Addison promotes hard work as an effective good luck charm. He said, "I never knew an early-rising, hard-working, prudent man, careful of his earnings and strictly honest, who complained of bad luck."
Finally, add Mr. Addison's words to those of Benjamin Disraeli, who said that "the secret to success is constancy of purpose," we come up with a powerful formula for success. By being tenacious, truthful, and steadfast, we fulfill our commitment and responsibility to the mundane part of the picture. Add little money magick for good measure, and what wonders might we achieve?
Adapted from "Money Magic," by Patricia Telesco. All rights reserved.