The Good Witch vs. The Bad Witch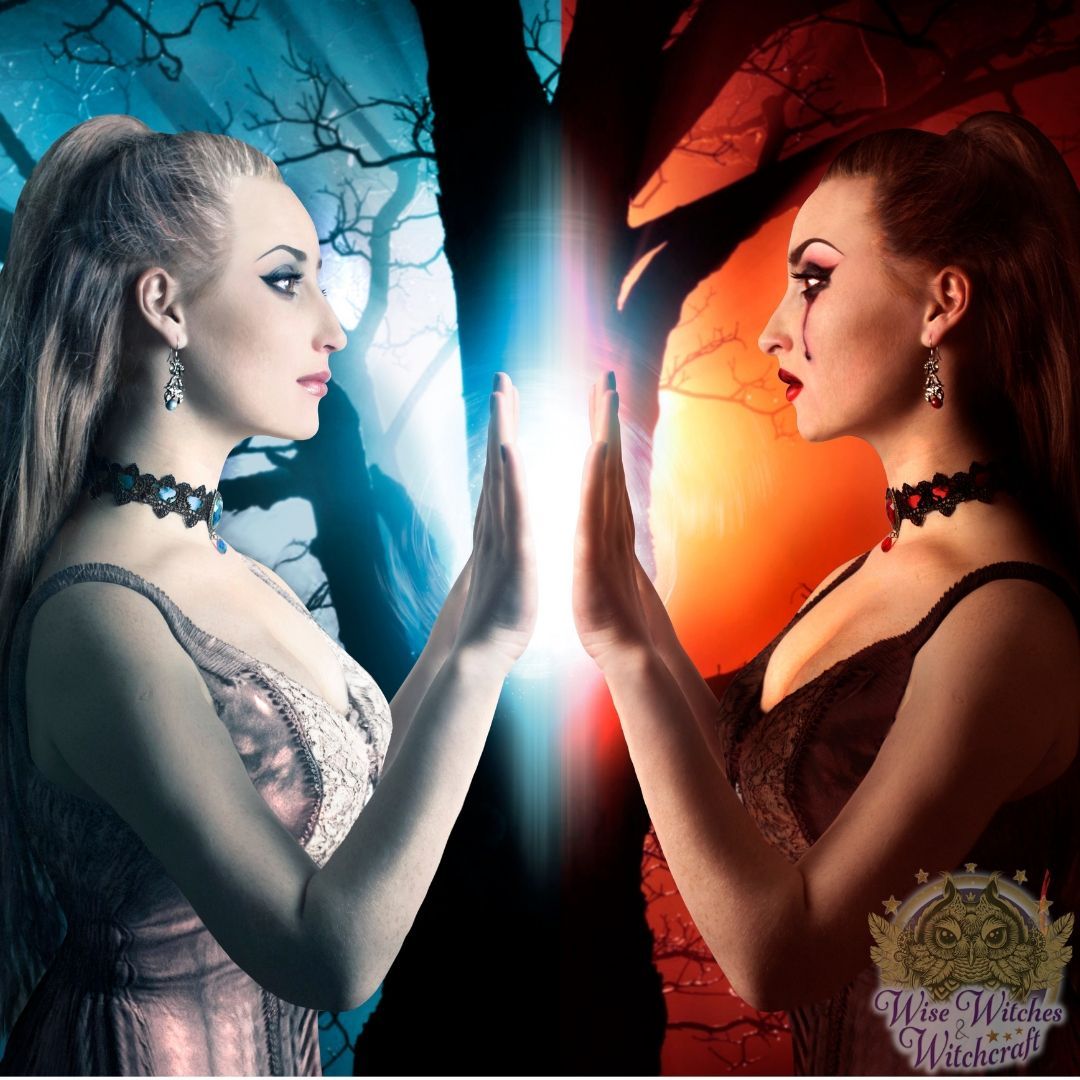 "My dad liked to say that magic itself is never black; only the uses to which it is put, but mind magic is already tinted a deep, dark gray."
– Christine Amsden
The thought of there being "good" witches and "bad" witches is as old as the concept of good and evil. We see this basic dichotomy through all of existence – light vs. dark, on vs. off, up vs. down.
The reality is that energy itself has no delineation. The difference comes from where a person draws their power and inevitably how they use it. Additionally, there's the idea of consequences, which we'll get into later.
We would add a disclaimer on this post noting that understanding any form of magic is far more complex than what any article covers completely: This is just an overview that puts some things in perspective.
Magick in Black and White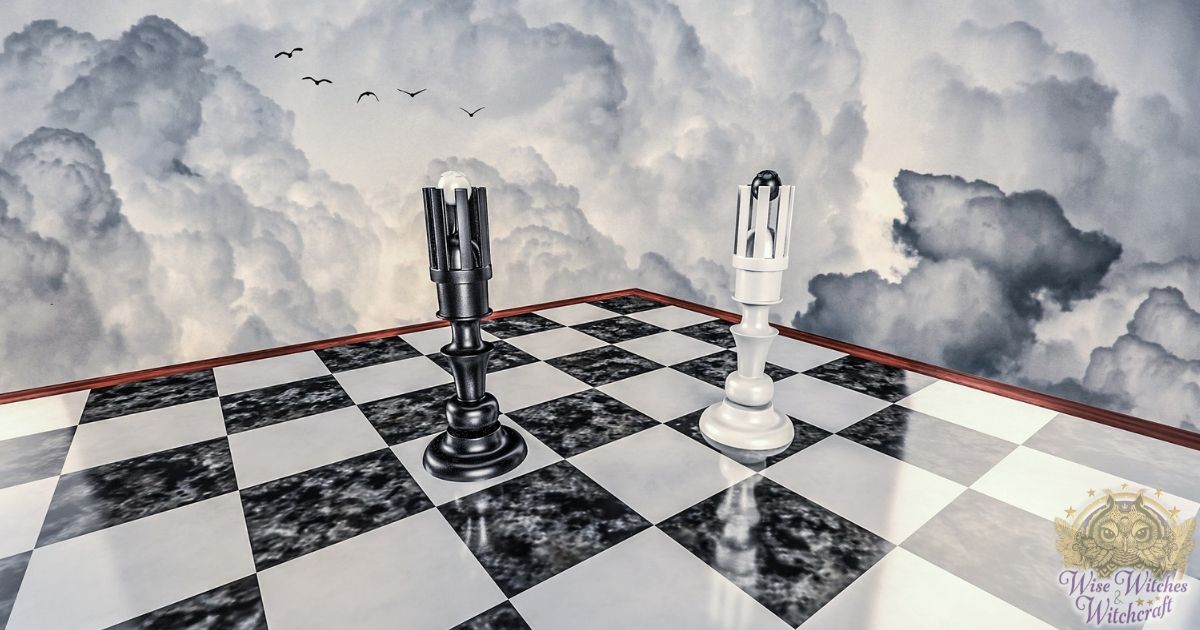 The history of magic is long and culturally diverse. In review, it would appear that the Medieval Renaissance is where we really begin to see a separation in "schools" of magic. It is here that Christianity began taking root and giving magic a bad name (they had good PR).
When Christianity mixed and mingled with earlier forms of the Craft odd things happened. It was ok to invoke Jesus or God in a "spell" but not other beings. Eventually, Christianity won this entire debate, and the fear of the devil took hold. Ah, but that was not to be the end of Witches, Sorcerers and the like.
The Early "Underground" Movement
There were a fair number of brilliant thinkers in the 1400s, and some of them came across writings that seemed to have ancient origins. Reading these, it appeared that there was a plentiful repository of power and wisdom just waiting for the right person.
Marsilio Ficino
[wisew_rectangle_large align="left"]Marsilio Ficino was that person. He looked at the information he gathered and bundled it under the name of Hermeticism: This was "natural" magic (much like the Neo-Pagan umbrella of today). Hermeticism, he explained used the natural order of the universe, and it included Astrology, herbalism, color correspondences, and certainly talismans and charms. He even went so far as to claim (oh my!) that the Egyptians wrote about Christ citing the myths of Horus that looked suspiciously like the Church's teachings. And, for the most part, Ficino got away with his explanation with no more than a slap on the wrist.
More Magical Mingling with the Bible
Other people, including students of Ficino, continued along this path. One,  Pico della Mirandola integrated Ficino's ideas with the Jewish Kaballah. Now, Biblical quotes became incantations that invoked angels and sacred names of God. This concept worked pretty well particularly for villagers who were only interested in making mom better or getting their crops to grow.
Anton LaVey & the Church of Satan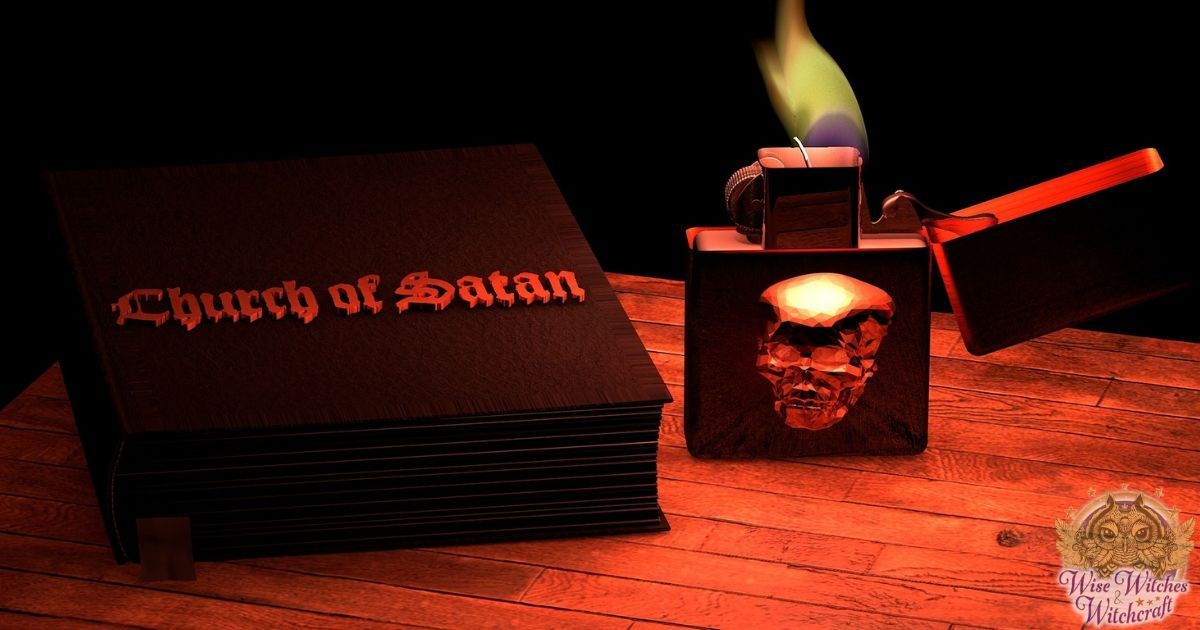 The beliefs about magic and witchcraft went through many highs and lows over the hundreds of years that followed The Renaissance. We have the Salem Witch Trials in the late 1600s and the Victorians enjoying tea leaf divination and seances in the mid-1800s. Nonetheless, magic persisted.
By the 1960s everything occult was coming to the public eye: This includes the rather colorful character Anton Lavey, who founded the Church of Satan. Mr. Lavey was a practical man who said: "Magic is magic." The key difference comes in delivery.
Black Magic in the Rear View Mirror (things may be closer than they seem)
From the "black" magicians point of view, the person determines "justice" and applies it for good or ill. Levey's writings on Satanism had no proverbial fluffy white light. It comes down to here, and now, flesh and bone approach often called the Left-Hand Path. There is no rule that Black magicians cannot lie or deceive. There is also nothing against selfish motivations and actions.
Some on the Left-Hand Path worked with dark powers like demonical spirits. Some invoke for one purpose, and others did so for a servant of great power: This translates in modern vernacular to working with the lower astral plane that ties us to our animal behaviors and instincts. The general perception is that a black magician prefers "might" to "right," an outlook far different from "white" witches.
White Magic & Black Magic Basics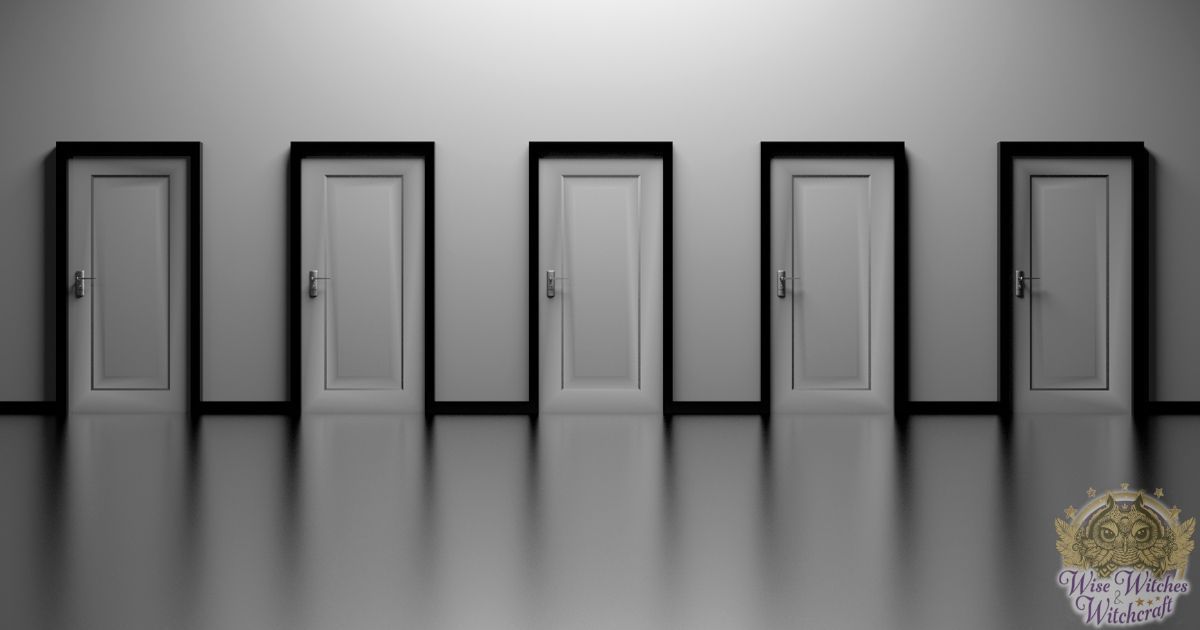 To understand the idea behind black magic as it developed in LeVey's footsteps until now, it helps to grasp what white witches and occultist believe and do.
White Magic
As you might expect, white magic focuses on the positives – benefiting others, the earth and perpetuating personal spiritual awareness. Think in terms of "good vibrations."
The white magician works believing that the energy he or she sends out returns in kind (a bit like Karma). And in some ways, this even resembles the Golden Rule. You interact with others in a manner that you wish returned to you in kind.
White magic cannot bend freewill or intentionally harm. However, working magic for justice is acceptable with certain cautions.
Black Magic
[wisew_rectangle_large align="right"]The way in which black magicians get their powers depends on the tradition. Some reach out to various powers that we might call unsavory summoning them for assistance. Others receive their power through an initiation ritual that includes a challenge. Among the Navajo Skinwalkers that challenge consists of murdering a family member.
Black magic includes curses. The practice holds a disregard for free will: This is why there are a lot of spells in black magic focused on love and sex – the want and desire of the practitioner comes before anything else.
As with any form of magic, there is a price you pay, and black magic often comes with a King's tab attached. An example of this comes through a wealth spell. You do not delineate how it comes, but the money MUST come. Next thing you know a beloved relation befalls an untimely death. Yes, you got your money but lost something far more valuable.
White Magic, Black Magic, and Gray Areas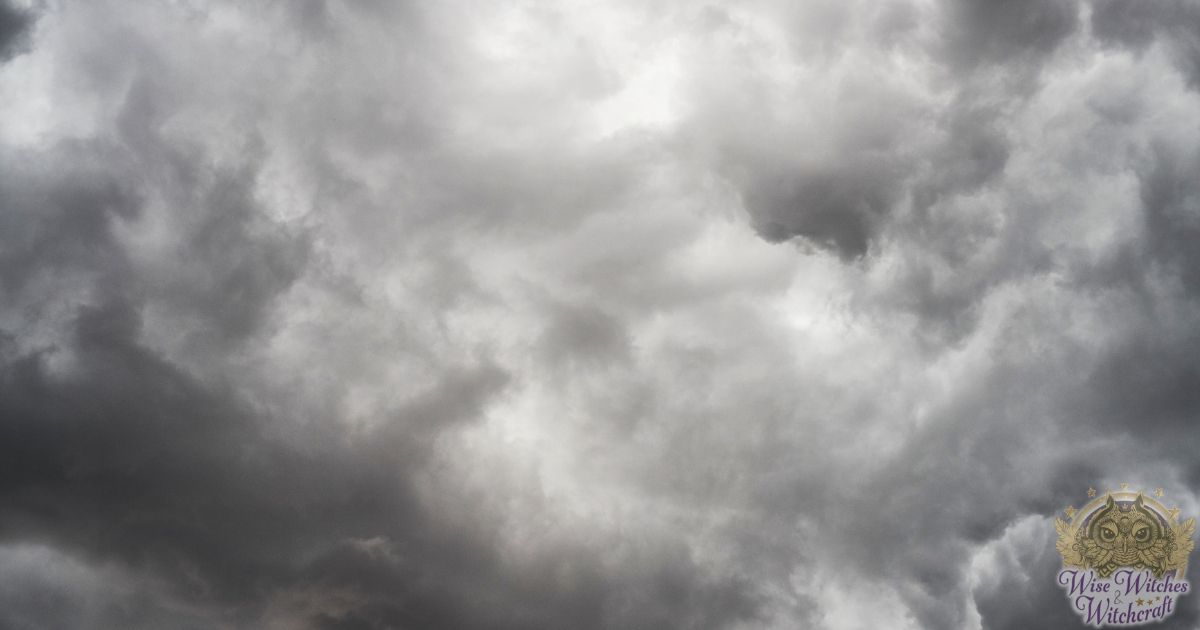 There is a caveat in all this. Spells, rituals … any occult activity has gray areas. The way you recite the wording of a spell turns wishful thinking into a demand. Attempting to find a companion is far different than binding another person to you without permission.
In the end of it, magic will always have grey areas. How we sort them out depends on the practitioners true intent. Black magic has a strong aggressive element, while white magic leans toward passive, but positive, approaches. Both have tremendous potential for powerful results.
Wise witches advise against "dabbling" in either. Magic is not a toy or a fad. Tinkering can lead to unintended results that you may not like. Walk gently. Only you can determine whether you are a good witch, a bad witch, or perhaps not a witch at all.