Predicting Love & Relationships With Folk Magick (Folkways)
"Fall in love over and over again every day. Love your family, your neighbors, your enemies, and yourself. And don't stop with humans. Love animals, plants, stones, even galaxies."
– Frederic and Mary Ann Brussat
Love and Magic is in the Air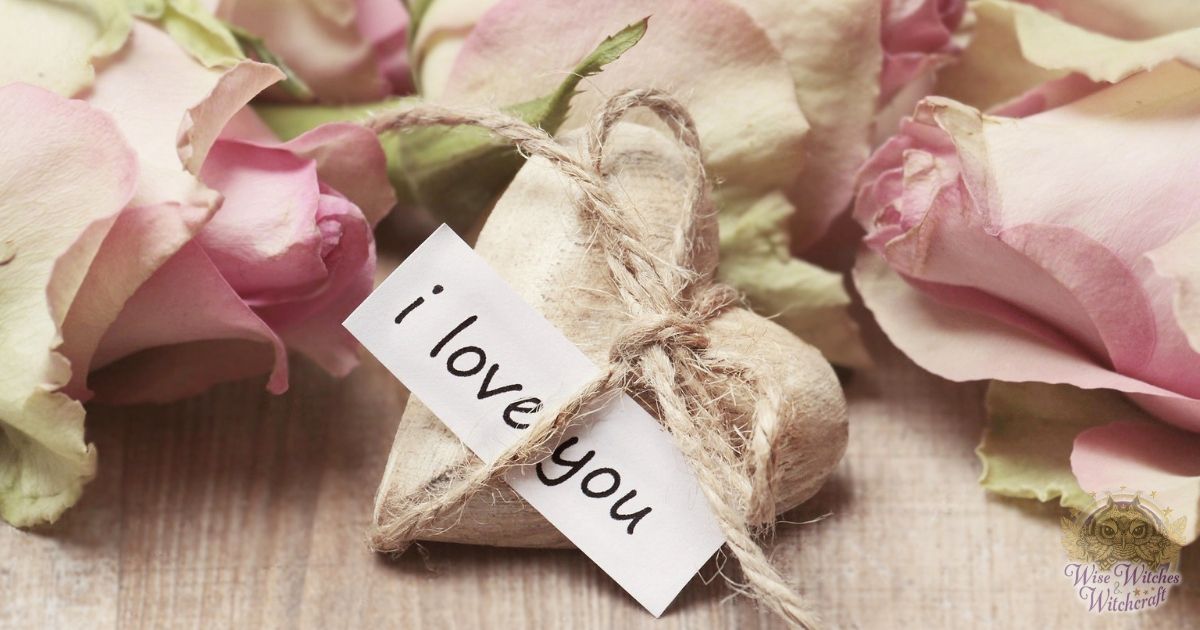 Love makes the world go 'round. It plays with our fancy, provokes daydreams, confuses us with its complexities, and propels us in everything we do from making war to artistic masterpieces. People throughout time have been "in love" with love.
No matter the era or setting, the quest for a mate, the need to be cherished, and the hope that love will remain strong – all were perennial themes in literature, music, and art. Love is at the very heart of what it is to be human. As long as there are writers, musicians, and artists, love will remain a best seller.
Metaphysical Helpers for Love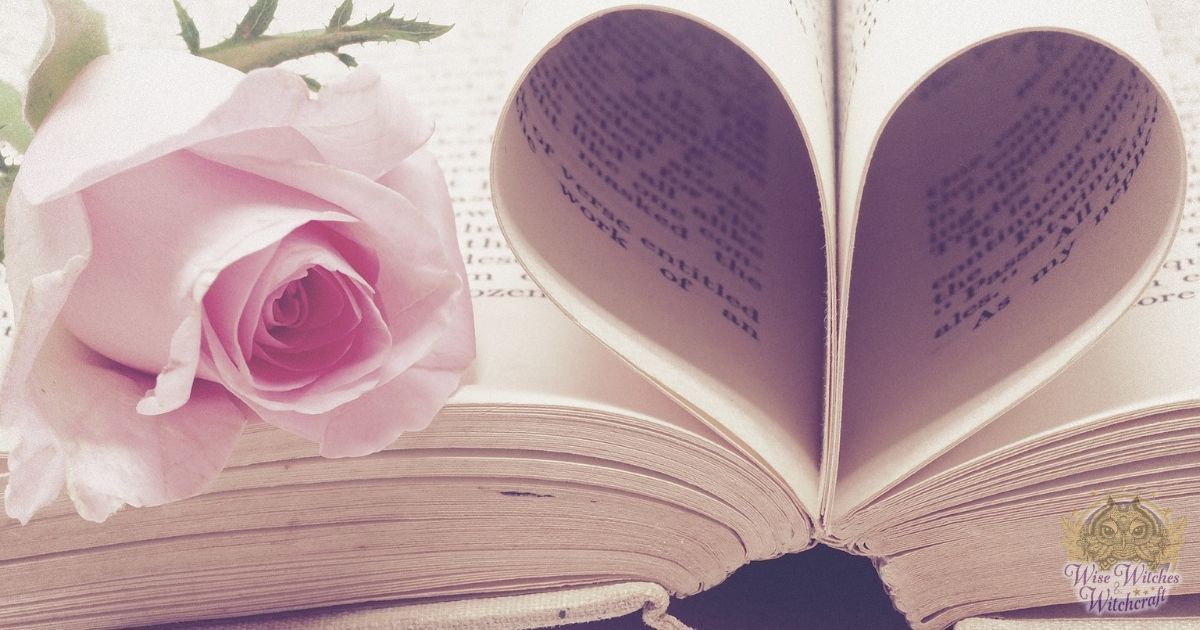 Village elders, shamans, Hedge Witches, and religious leaders attended to matters of the heart in the past. A priest or priestess blesses unions with divine authority. Elders listen to couples' troubles with a nonjudgmental ear. Shamans turned to the spirits of nature and magical efforts in helping people find love, assure devotion, and keep the passion alive. The Hedge Witch brews up a tea for star-crossed lovers. All of them, in their own way, were the first counselors long before the practice of psychology even sparkled in someone's mind.
While the relationship game has changed much over time, our need for love has not. No matter where you look in our society, you find the spirit of love and romance. A song on the radio tells the story of a relationship. A billboard portrays two lovers gazing at each other. A movie features a midnight rendezvous or an afternoon tryst. Over and over, the spirit of love finds expression in our day-to-day lives. And just like people before us, we carry nagging questions about life companions, fidelity and good fortune in our relationships. Harbingers, superstitions, Witchy wisdom, folk beliefs, and divination all offer routes to answering these types of questions.
Superstitions, Love Harbingers, and Divinations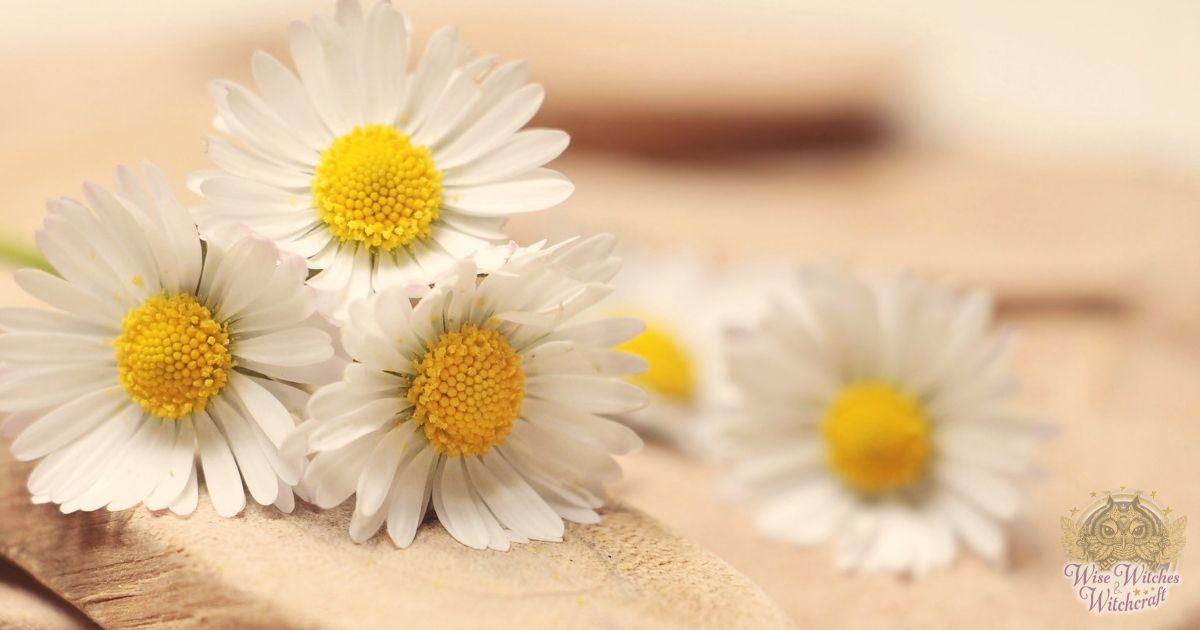 "Everyone carries with them at least one, and probably many pieces to someone else's puzzle. Sometimes they know it. Sometimes they don't."
– Lawrence Kushner
No matter how futile it seems, human beings throughout history have used every available means for locating and securing true love. Three of the most popular methods have also been the easiest: interpreting portents from nature and happenstance occurrences; following superstitious guidelines, and fortune-telling.
Outwardly, some of the omens, signs, and superstitions used in the past for seeking love, discerning potential lovers, and gauging love's depth may seem silly. Before judging our ancestors too harshly, however, remember that not too long ago, unmarried individuals were regarded as pitiful oddities, as evidenced in the pitiful way spinsters were whispered about with nods and winks. Consequently, young people found themselves anxious about their marital future. Folk cultures answered this apprehension with simple divinatory practices for aspiring lovers. Some would seek out a Gypsy Witch for aid. Other more daring hearts try using similar methods on their own, relieving concerns about relationships now and in the future.
Finding Love with Magic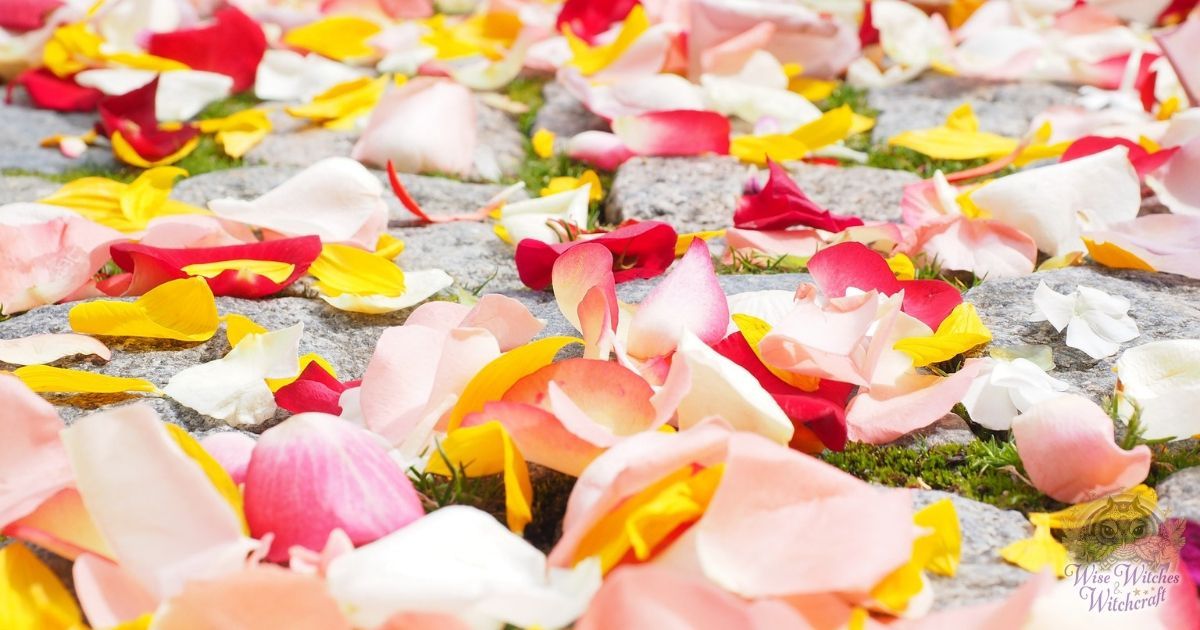 Before you can fall in love, you have to find the right person, and one would hope there's certainty involved. Arabian lore tells us that spying a hoopoe bird means that someone is thinking fondly of you. Victorian tradition says that seeing two doves fighting means you and your present mate are ill-suited. On the other hand, if you see a bluebird, happiness in a relationship is on the horizon.
Should you decide to venture out into the singles scene, peel an apple in an unbroken coil before you go. Twirl the peel in the air three times, then toss it over your left shoulder and see what letter it resembles when it lands. This reveals an initial in the name of a potential lover. Eat the fruit for healthy self-love, and toss the seeds into a fire. If they pop and fly, your soon-to-be lover will be true and passionate. Alternatively, press a seed on each cheek. If the left one falls off first, your next relationship will prove unsound. If the right one falls first, expect a kiss. You can use the dried apple peel and seeds later as effective symbolic components in your love spells and charms.
What about mealtime predictions? Did you know that receiving the last bit of food or drink at a meal means that your future mate will be good-looking? Receiving buttered bread and cake on the same plate portends a marriage proposal. When dessert comes around, check the surface of your pudding. If it's smooth and free of cracks, the forthcoming relationship will also run smoothly.
The Dating Game and Magic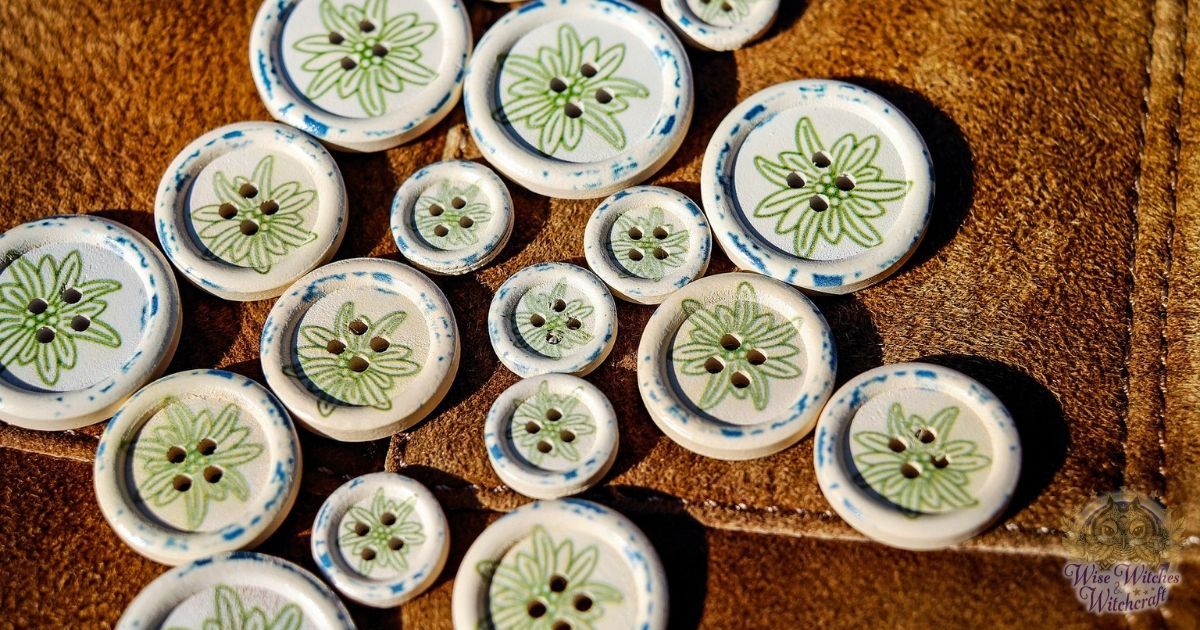 Once you start seeing someone regularly, there are a few "dos" and "don'ts" recommended in old wives' tales. For example, never start dating steadily on a Friday, it's an unlucky day for love according to superstition. On the other hand, do put a silver coin in your shoe when going out on a date. This token encourages an engagement proposal.
Never hand anything sharp to your partner. This "cuts off" love. Similarly, never poke or stir your partner's fireplace, salt their food, sit on a table next to them, put shoes on their table, or give them shoes as a present. These actions stir up troubles and quarrels.
Should you have an argument, finding a four-holed button shortly thereafter indicates better times are just around the corner. Keep this button with you as an amulet to protect from further negativity.
Signs of Love and Divination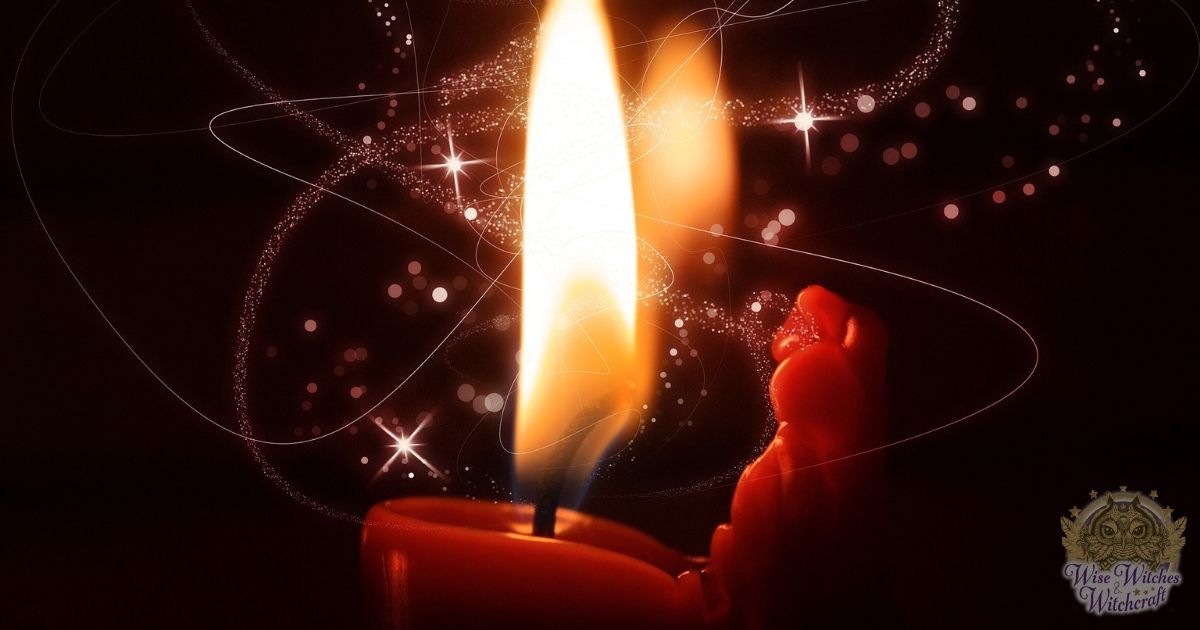 Do you have memories of plucking daisy petals while saying "loves me, loves me not"" It seems to take forever to get around that blossom and find out if a relationship would work. The daisy remains a symbol of love and plays a role in many kinds of love magic. Our ancestors also provided us with other signs to help us discern if the answer is, indeed, "loves me." Like the daisy, many of these signs or symbols can become effective components in love magic.
Watch the gifts that your present "steady" gives you. French tradition maintains that a lover who presents a bundle of honeysuckle flowers offers a harmonious relationship with the bouquet. In Witchcraft, Honeysuckle incense or oil is a good component for spells focused on harmony. Receiving a knot ring or pin from a suitor represents oneness and safety in that relationship. (We still call getting married "tying the knot"). Should you get a letter from your sweetheart written in red ink, however, beware. Bad luck in love and potential arguments lie in store.
While you and your lover walk together, carefully observe nature. If a willow leaf falls near your path, Chinese superstition says that the relationship is true and blessed by the gods. Wax and keep the leaf to preserve your love. If you spy three magpies flying together, you will soon marry. Other sure signs of a forthcoming engagement include:
Finding ring patterns in the hearth's ashes on New Year's Day
Finding two loaves of bread joined together after baking
Seeing a ring in a candle's flame
Breaking open a double-yolk egg
Finding a pin from a wedding dress
Finding a bean in its shell in soup or stew
Passing a bride on her way up the stairs.
To find out how long it will take for a marriage after an engagement, blow on a dandelion seed head or look at a horseshoe you have around for luck. The number of seeds remaining on the dandelion or holes in a horseshoe equals the number of years before taking your marriage vows. If you want to be sure you marry within a year, make pudding on Christmas and stir it clockwise. Whisper your wish into the pudding, and then eat it to internalize its sweetness and to get lucky in love.
Love on the Mind
Wondering if that special someone is thinking fondly of you? According to Victorian belief, if your apron fell off, your sweetheart was reflecting on your relationship. For a married person, however, this was a sign that the marriage will soon face troubles. If your ears are ringing or your slip is falling, your special someone is thinking loving thoughts.
.
Love Folk Magick and Marital Musts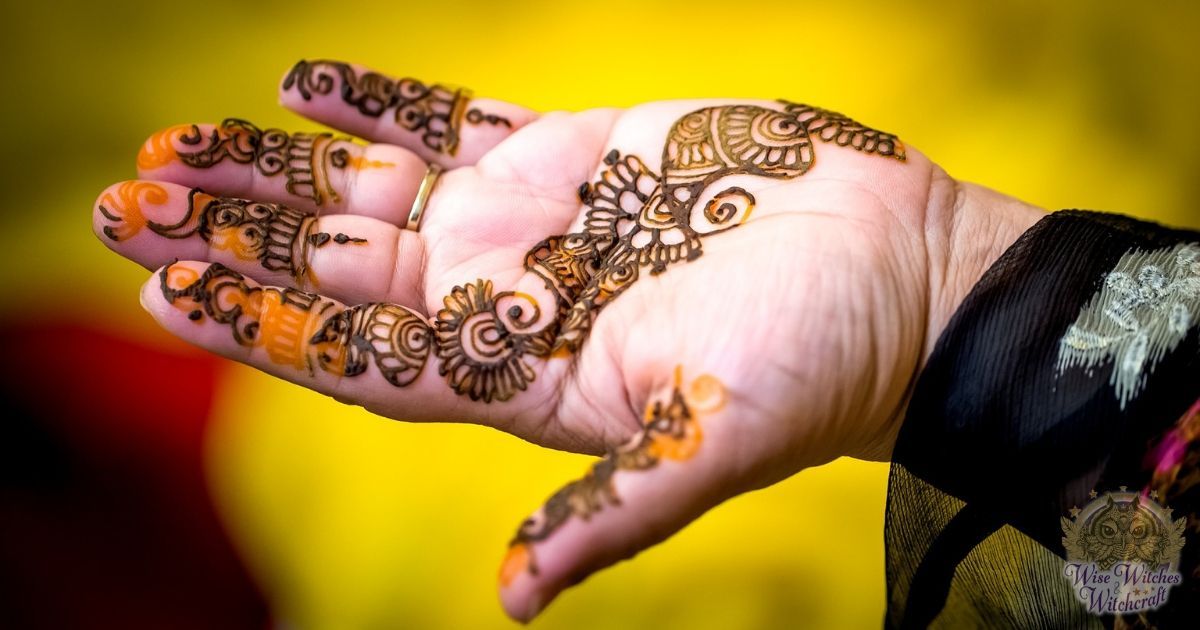 The folklore of relationships is full of superstitions and signs surrounding marriage. Every action, from the way the couple bathed and dressed to the way they departed for the honeymoon, could affect their future happiness and luck. Many brides still try to include something old, something new, something borrowed, and something blue in their wardrobe. This action weaves the past, present, and future together with pure intentions. Other cultures have their traditions as well.
Indian Love Magic: In India, brides rinse their hands in henna on the morning of the wedding for good fortune. Other brides step over running water, washing away bad luck. Similar to other cultures, it is bad luck for a bride to see her life partner before the ceremony, or glimpse her reflection in the mirror after she's dressed. Seeing a cat before the ceremony and feeding it, however, brings good luck and beautiful weather. Wearing a bridal veil protects the bride from the evil eye, but a bride should never wear pearls, as they bring tears.
Magickal Hindu Happiness: Among Hindus, carrying jasmine in the bridal bouquet ensures a happy marriage, and wearing bright clothing symbolizes devotion and joy. Specifically, a red sari bedecked with flower garlands reflects fidelity and happiness. As the bridal party enters the church, each member must step on the right foot first to get the relationship off on the "right foot." Around the sacred space, a few bouquets should house blue-knotted ribbons to ensure the couple's devotion and constancy. If the sun shines during the ceremony, it indicates divine blessing and good luck.
Spiritually Binding Love: Exchanging gold rings ensures eternal unity. At the end of a wedding ceremony, binding a couple's hands with a cloth tied in three knots brings divine sanctification of the marriage and the couple's unity. In China, the couple kneels before ancestral tablets to honor their social unit and ensure their ancestor's blessings.
Magically Ensuring a Happy Marriage: As newlyweds leave the church, showering them with rice, flower petals, or confetti brings fertility, passion, and abundance. This tradition has had global appeal, appearing in ceremonies in the West and in the East.
Let Them Eat Cake: Romans began the custom of the couple eating the wedding cake together, thus bringing harmony to the couple and their family. If the cake looks and tastes good, the marriage will likewise turn out "sweet." Silver bells on a wedding cake keep away evil spirits away from the newlyweds. At least one piece of this cake should be preserved for the couple's consumption on their first wedding anniversary to continue their happiness. People in Macedonia, Norway, and the Ukraine, bake coins into the cake, ensuring the couple's future providence and prosperity. A piece of this cake is eaten on each day of the honeymoon. As the couple leaves for their honeymoon, shoes tied on the car ensure that the two will always be followed by luck.
Fidelity and Devotion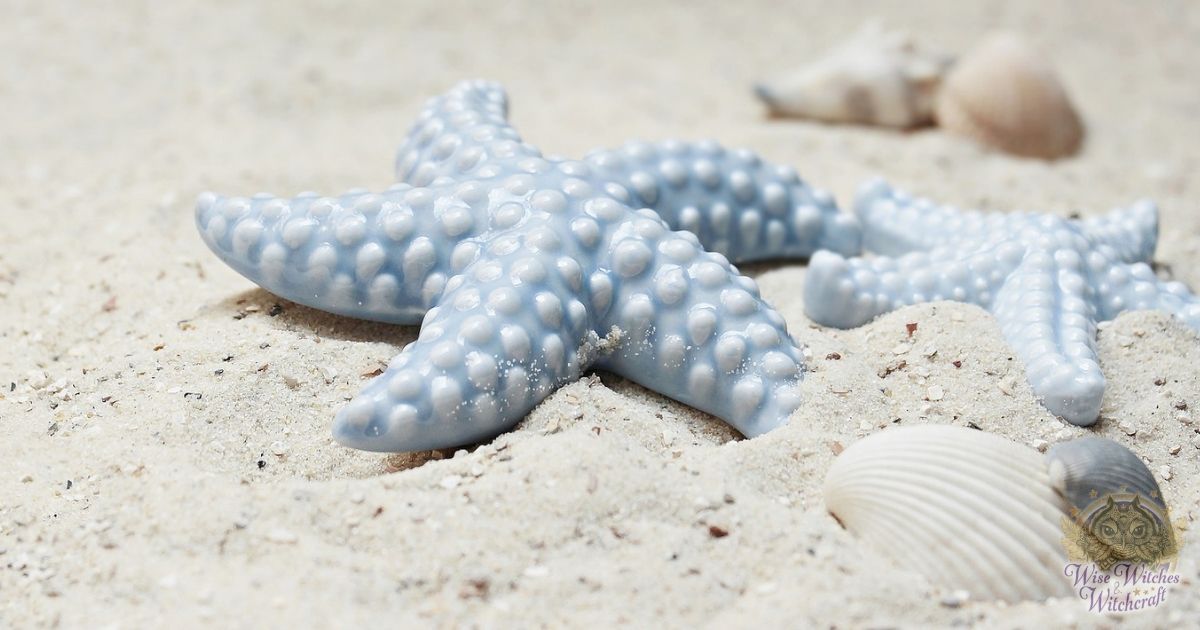 Is your lover unfaithful? Our ancestors had this problem too! One remedy was keeping hearth fire always burning. This safeguards ongoing love and commitment in the home.
If you receive a gift that includes a starfish, in Europe this means eternal, unwavering love. The gift of a swan feather symbolizes fidelity and devotion, and if you accept a sprig of fresh yarrow, you will be bound to the giver for seven years of constant love. Using this symbolism add a starfish, feather, or leaf to an attraction charm.
You should never stir your lover's drink. If you do, he will be unfaithful. On the other hand, you should always kiss your love goodbye in the morning. He or she will live longer, and your devotion to each other will grow. If you aren't meeting your sweetheart regularly, drink wine in which rose and vervain have been steeped. It encourages kisses and increased fidelity, especially if you drank it at midnight on Midsummer's Eve (June 24).
The "Folks" of Folk Magic
The people who shared these charming beliefs were simple folk. This type of divination was as much amusement as it was a magical pastime (much as the Victorians included tea leaf reading at luncheons). The neat thing about our ancestors' ideas is that we still use a lot of them. Toss a little Witch wisdom in for good measure, and see magic begin to sparkle with shimmering love energy.
Obviously, when adapting these ideas to modern Witchcraft, don't expect grand new insights into your relationships. Really, what our ancestors' taught was the power of observation. When you pay attention to something, you direct energy that way. Love is no different. Once magic opens love's door, you can choose to step through or not. Take your time and trust your heart to know which opportunities can lead to long-term happiness.
Adapted from a "Little Book of Love Magic," All rights reserved.