Gemini Dates, Compatibility, Eminent Personality Traits, Symbols & More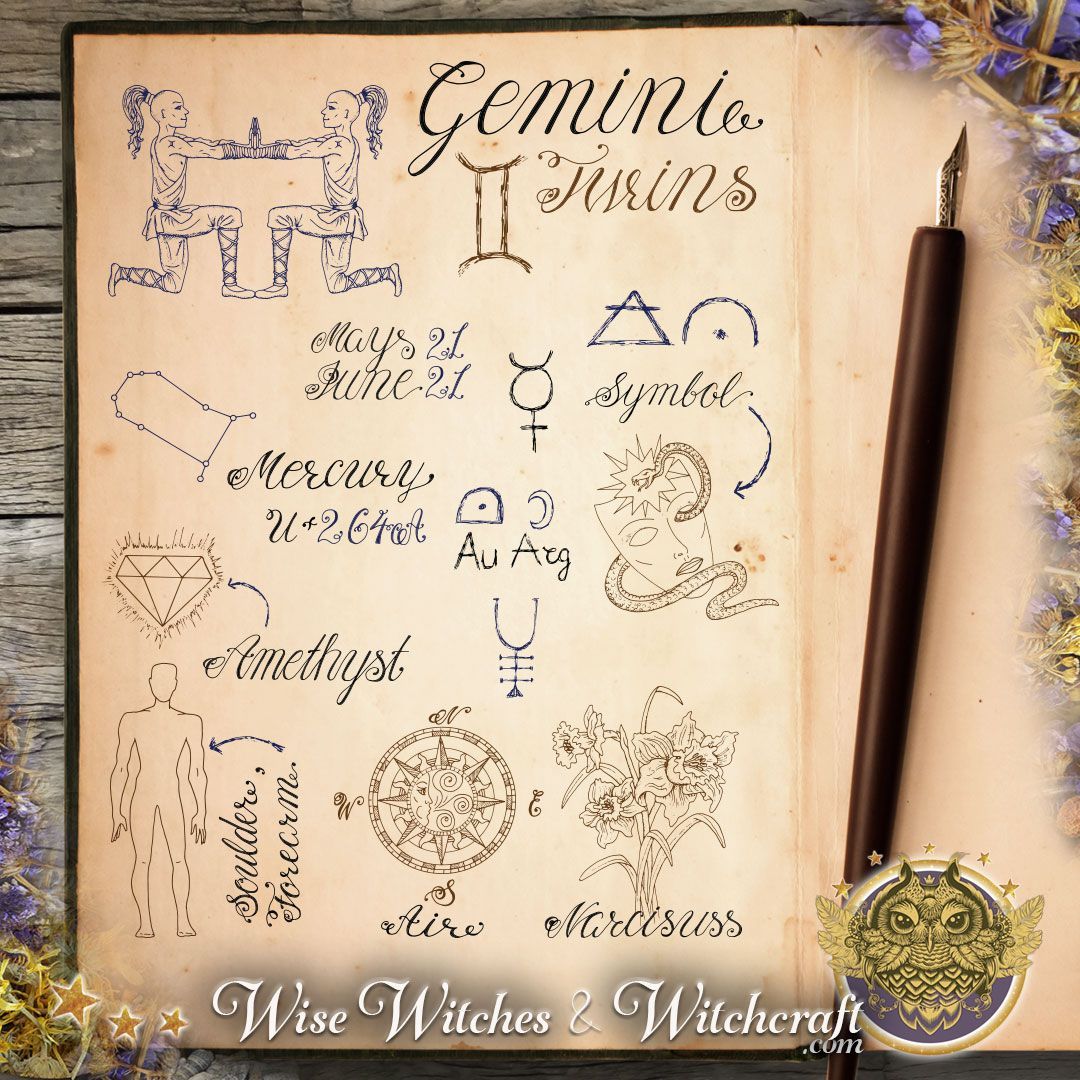 "A Gemini knows how to swerve you from your most stubbornly held convictions."
– Linda Goodman
Gemini Dates
Gemini Birthday: May 21-June 21
Gemini Month: May and June
The keynotes to the Gemini personality include talkativeness, curiosity, and cleverness, especially with humor. Being an Air sign, Gemini values clarity of thought and action, and often brings this clarity into any situation, be it professional or personal. From the outside, this might seem unemotional, but it's not. It's your coping mechanism.
Gemini adjust with ease because they have two different mindsets for determining action. They have a rare enthusiasm for life so long as it doesn't become dull. A bored Gemini can become somewhat dangerous, sprinting off into the unknown without a map. Here's more information about your sign:
The month of May bears the name of the Greek Goddess of fertility Maia (known to Romans as Bona Dea). Symbols like eggs and bunnies common at Easter appear throughout this month reflecting her abundance. The Gemini born in May certainly has a plethora of ideas. If they can sit still long enough to finish any one of them, it's likely to take off like a rocket.
Moving into June, this month belongs to the Roman Goddess Juno. Her dominion is that of childbirth and marriages, which may account for the number of June weddings. The May Gemini has a big heart and a natural desire for having a brood of their own.
Gemini Sign Eminent Personality Traits & Characteristics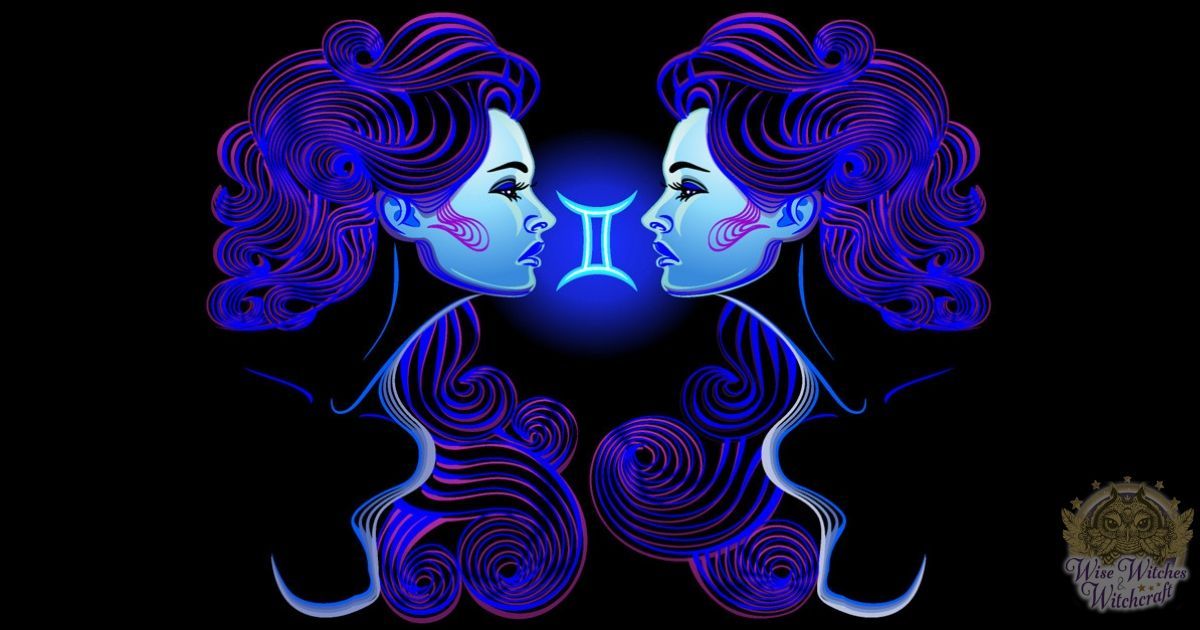 Gemini-born folks have a lot of marvelous traits that make them very attractive to others. They are curious, smart and incredibly funny. A Gemini will chat with nearly anyone who has interesting ideas or a story to tell.
Gemini isn't exactly a bookworm. Yes, they like to read, but studying and memorizing becomes bland. Their restless nature kicks in and goes looking for some other amusement. In the Gemini worldview, they want to see and experience everything life offers RIGHT NOW.
Even though Gemini is a twin, many feel like they don't know that other "half" of their personality, which leaves a bit of a hole in their spirit. This is the innocent child within, searching for answers. When they do go seeking for that element, they'll often encounter new associates who bring out refreshing changes.
Adventure & Entertainment: Those born under Gemini have a strong love of knowledge and information gathering, and really know how to think on their feet. The Twins also don't like to be bored, and when tedium begins to set in, Geminis will likely set out looking for something to keep their mind busy! Head out to see a comedy movie, hunt down odd trivia, or even play a challenging game of tennis.
The internet holds vast amusement for the Twins. In that media, they can literally be two places at once from the comfort of home. On the road, Gemini looks for historical haunts like castles, complete with a good pub or two along the way.
Hobbies: This greatest struggle for a Gemini and hobbies is that they lose their focus very easily. Oh, yes, they'll passionately dig their knife into carving for a month or two, but the results are rarely more than wood chips. They do seem successful with languages and calligraphy, and could certainly spin an unexpected novel or two.
Gemini Pets: Finding the right pet for a Gemini may actually mean getting TWO. This sign needs an animal that seems smart and engaging. Gemini naturally loves animals, the key is which ones work best?
Cats are one good choice, having a sense of self and independence but also a keen insight into his or her human. There is no question that a kitty playing with dust in a sunbeam brings a smile to the Twin's face.
Parrots are smart enough to keep the Twins are their toes. They do require a lot of attention but grasp tricks, words and even songs with time and effort. If that's not quite your ball of tea, what about a Ferritt – these are the clowns of nature that can keep Gemini engaged in laughter for hours.
Gemini Compatibility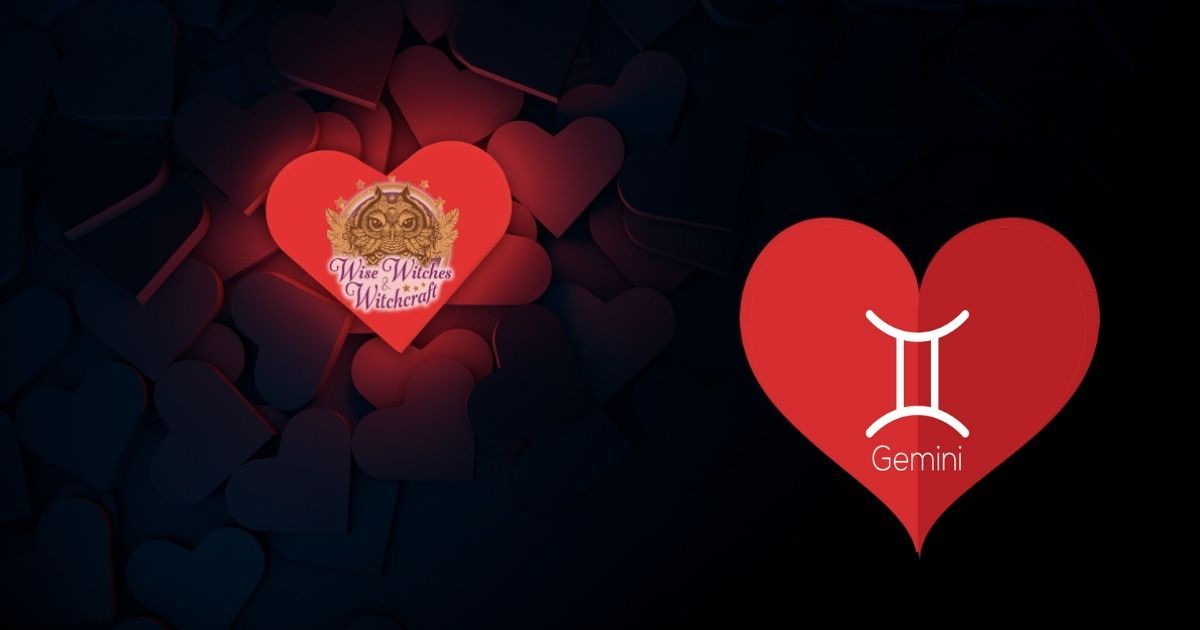 Gemini and Aries: This couple was born to ride like the wind. They love adventuring together particularly in the great outdoors. Both have strong passions and have no difficulty expressing that physically.
Gemini and Taurus: A partnering best suited to friendships. You both have what the other needs, but only under specific circumstances.
Gemini and Gemini: The Gemini-Gemini pairing makes for some pretty heated discussions where opposing ideas ring out loud and true. However, if these two keep each other's interests in clever ways, it can work.
Gemini and Cancer: This could be a playful intertwining provided these two can find a middle ground on handling emotionally charged issues.
Gemini and Leo: The Gemini-Leo connection has one thing in common with that of Gemini-Cancer, and that's merriment. You almost expect them to hop-scotch down the aisle.
Gemini and Virgo: It is not easy for Gemini and Virgo to fall in love, let alone see each other as love prospects. On the rare occasion that spark happens, it turns into a well-tended warmth that expands them both spiritually.
Gemini and Libra: Two very smart signs, but the type of intelligence each holds is very different. Gemini is more "street" wise to the Virgo's more concrete outlook. They will have to find a middle ground or just remain friends.
Gemini and Scorpio: At first glance you would never think that these two would socialize let alone find love in each other's arms. Yet, here they are, both having made compromises to ensure happiness.
Gemini and Sagittarius The Twins and the Archer get along quite well. They know how to communicate with each other, laugh together and adapt to life when changes come on a dime. Wonderful is a word that comes to mind for this relationship.
Gemini and Capricorn: This couple has a fair share of burs. Air turns Earth into dust, blowing it away unless that Earth is very well grounded. If the Twins accept some of the foundations Capricorn offers they may go far.
Gemini and Aquarius: The real fire in this relationship comes from two very keen minds that excite each other with new ideas. They face change directly. Just remember to come out of your head long enough so your heart does some heavy lifting here too.
Gemini and Pisces: Well kids, this will either be the best romance in all time or the biggest flop – there is little in between. You will know pretty quickly either way.
Gemini Love & Sex: All good relationships with the Twins begins with communication. That's even more important than physicality. Your Gemini partner is an incorrigible flirt with everyone. Don't take offense, they don't even realize it for the most part.
Gemini likes variety and as such "settling down" becomes difficult. If you want your relationship with the Twins to last, keep it exciting, different and unexpected. Once a Gemini lets you into his or her heart, they stay true.
Throughout even a stable relationship Gemini continually changes and simply expects you to keep up (hope you have grand endurance). That holds true in bed. Gemini loves expression and intense passion but always start with pillow talk. That's a real turn on.
Gemini Family & Friends: Gemini tends to be restless, wanting to tackle too many projects at once. This, in turn, can make it hard to maintain focus. Gemini personalities may also have trouble in making decisions and keeping their moods from swinging back and forth erratically. Consequently, it's wise for the Gemini to keep people close who understand this and can help them focus. Also, it's good to consider things like yoga that can help you re-establish balance.
As a friend, Gemini loves to be out and about. His circle s always large so that when one person becomes blah, they can move onto another illustrating a quick wit. Generally, the Twins fare best with people by whom they feel mentally challenged.
In a family, Gemini bond very deeply. This is the one area of the Twin's life that is not filled with dramatic changes. Here, they like stability and endeavor to meet responsibilities with true Gemini flair.
Gemini Symbol & Planet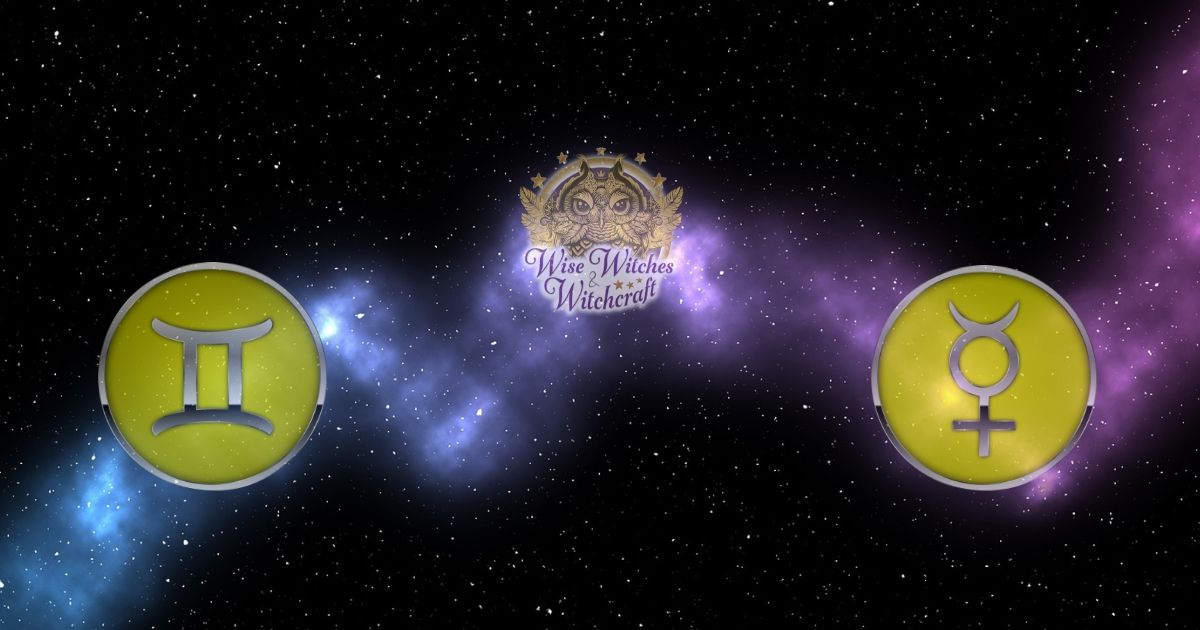 Gemini Symbol: The Zodiac Sign of Gemini is actually the Roman Numeral II, representing duality. There are two defined sides to this sign, and both are prone to change their mind.
Gemini Ruling Planet: Mercury: This planet whizzes quickly around the sun and represents the God of communication. That speed reflects the way Gemini's thoughts from one leap to another leaving many behind waiting for translation. Mercury is a tad fickle and terribly restless, and so are the Twins.
Gemini Element: Air – It is unpredictable, changing its course without any warning. So too is a Gemini. Air signs seem a little out of place in the normal "order" of thing no matter the setting. When the new wind comes in, Gemini's thoughts turn to the next exciting free thought.
Gemini Colors & Numbers
Gemini Colors: Bright yellow or anything with an opalescent finish so that the surface color keeps changing, meaning it has much-needed novelty appeal. Blue and green, particularly in geometric patterns.
Gemini Lucky Numbers and Days: 5, 9, and Wednesday
In Numerology, 5 is an incredibly high-energy number. It never ceases moving and cannot be pinned down (sound familiar Gemini?). Five has a mix of yin and yang energies because, of course, there are two individuals here. This is mind and soul, joy and sorrow, silliness and severity – all rolled into a quagmire.
The number 9 confuses things further by having a "knight in shining armor" view of the world. Something or someone always needs saving. Exactly how 9 (or Gemini) goes about achieving that is anyone's guess. Even so, they will proceed with tolerance in their back pocket.
Wednesday is interesting because this day has two (yep) linguistic origins. In Middle English, it comes from the great God Woden who designed the laws of all reality. In Latin, it refers to Gemini's ruling planet, Mercury.
Gemini Crystals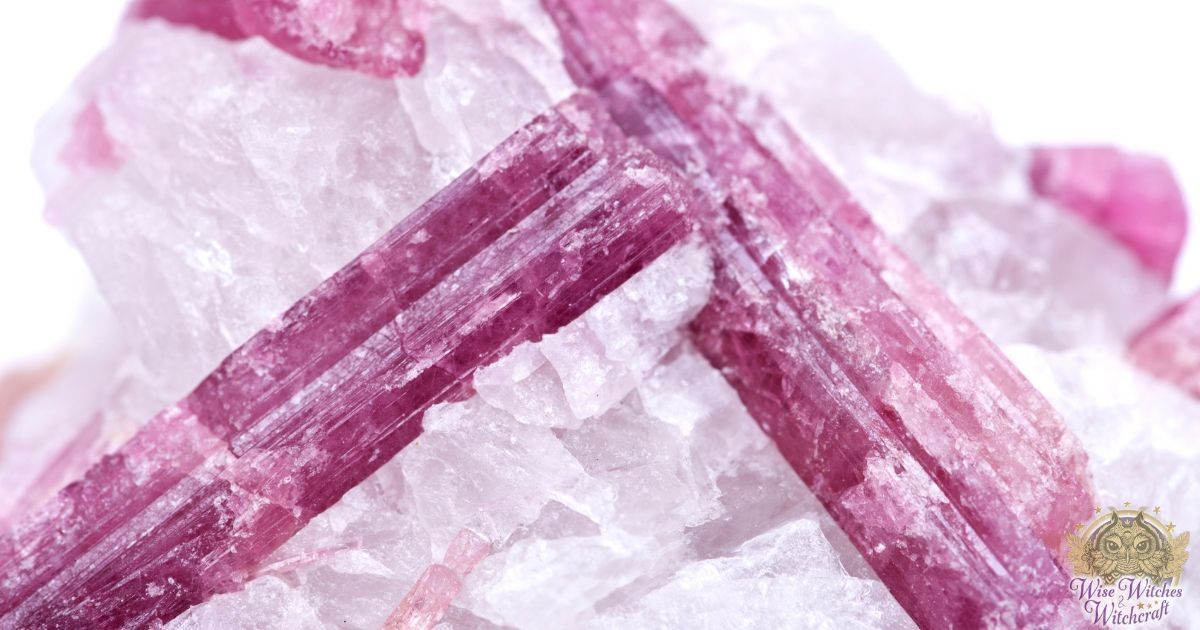 Moonstone represents the Gemini personality perfectly in that the moon waxes and wanes with similar speed as this personality. If you're looking to accent your luck, carry a pink tourmaline instead. Gemini's birthstone is emerald, offering luck in love and wealth.
Gemini Physical Traits
The Twins are usually tall with long legs that seem to go on forever. Their hands are a thing of beauty as if carved by a master. Gemini often has light colored eyes and hair with a pale complexion. A glance speaks volumes from a Gemini, as does the way in which her mouth moves with various emotions.
Body Tips: Gemini rules over the hands. People can't help watching them when you talk, so take good care of them and adorn them well! Also, consider having some good hand lotion in your possession so your fingers communicate as smoothly as your words!
Clothing & Jewelry: Gemini doesn't make the best fashion statement of the Zodiac by any means. Clothing isn't overly important to you. What is important is comfort. So, stick with denim and other easy-going fabrics that move with you and handle your pace.
Through the week, why not start out Monday with a strong personal statement. You have several one-of-a-kind outfits in your closet (umm… somewhere). Dig it out and wear it as a power piece for the week. Tuesday, have a little fun. Get funky and eclectic, especially if the outfit somehow reflects both sides of your sign – black and white lightning prints being one example. Wednesday, go through your accessory piles. Actually, you might need to start the night before considering that vast array. Choose favorite pieces that show off your hands like wrings and wild watches.
By Thursday you might need a boost, so go with shamelessly loud wardrobe pieces mixed and matched with your personal flair. Friday's a time to get in touch with both the male and female sides of your personality. Wear a suit jacket with a lace blouse for example. And what about the weekend? The day off is all about jeans, but later you'll enjoy a designer piece (or two) that you haven't worn in a while. Be creative!
The scents or success? For relationships, use mulberry or lily of the valley. For yourself, look to airy aromatics like bergamot, lavender, lemongrass, and mint.
Gemini Career & School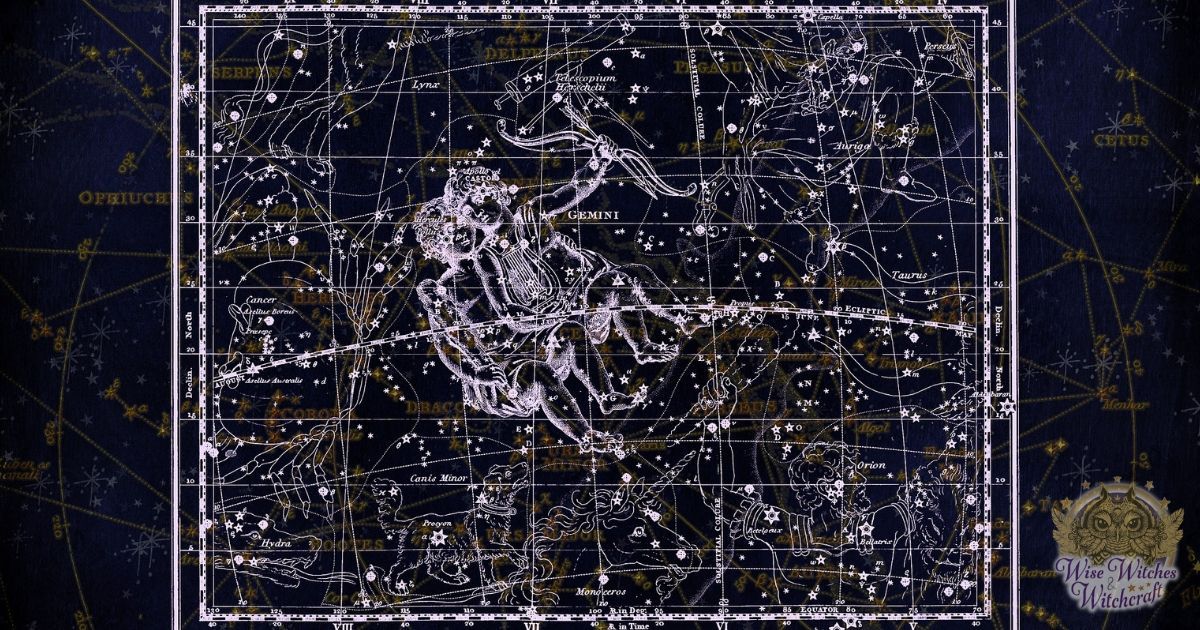 Sticking to any one thing is hard for every Gemini, so leave yourself plenty of wiggle room on all your projects. Don't wait till the last minute or you're not likely to finish them. Also, organization isn't your strong suit so set up your locker in school with a special area just for clutter. This way, the important stuff is right at hand. Finally, since Gemini likes to always be on the go, keep some power bars or other similar snacks handy so you don't burn out.
In the work environment, Gemini needs constant stimulation and challenges. A repetitive environment means sudden death to the Gemini soul. Think about futures in communications of any type – public or motivational speaking, journalism or the law. Or find a job that continually changes your focus or discoveries like research. Hey, with your sense of humor how about stand-up comedy?
Gemini Money Luck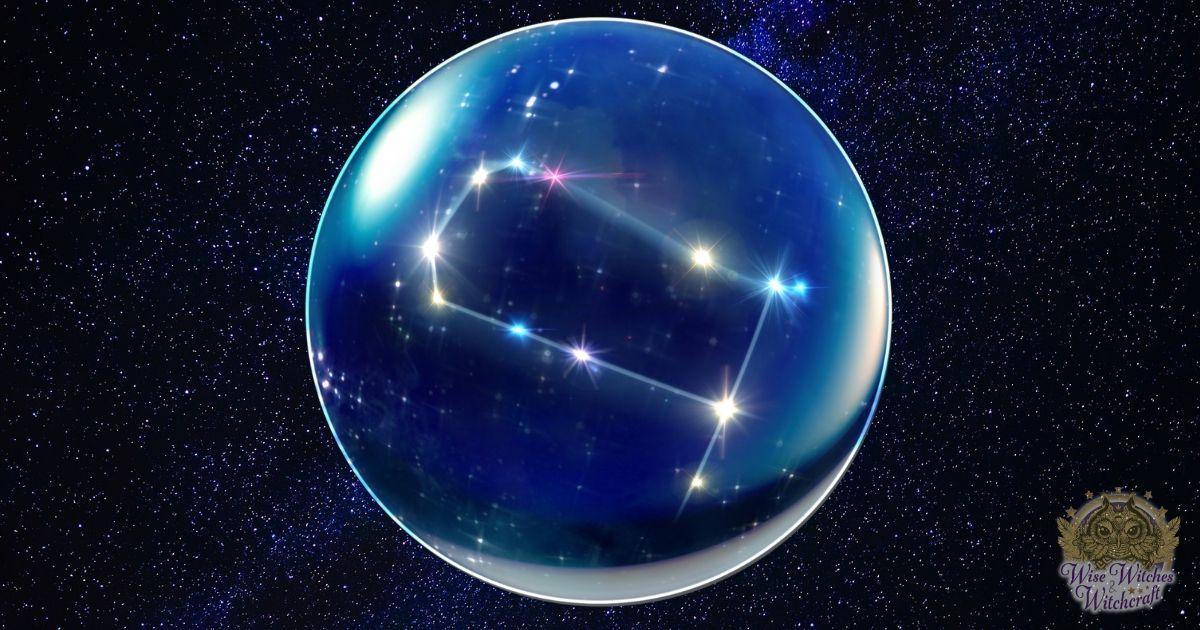 Budget is a four-letter word to most Geminis. You spend money very quickly and really have no idea where it goes. Even so, you're great with finding a bargain and charming people into giving you the best price. The main problem in your spending habits is that you want both practicality and pleasure. In fact, the Twins want it all, so learn how to budget now!
It's common for the Twins to spend their paycheck before they get it. You might even spend long hours pondering that next acquisition, only to find it wasn't what you hoped.
Luck isn't generally on a Gemini's side unless you're playing craps. You can use various stones as charms to boost your good fortune like a pearl, tiger's eye, and topaz.
Famous Gemini
Marilyn Monroe
Kenny G
Tara Lipinski
Tim Allen
H. R. H. Philip, Duke of Edinburgh
Sir Arthur Conan-Doyle
Judy Garland
Bob Hope
John F Kennedy
Walt Whitman
Al Jolson
Bob Dylan
Thomas Hardy
Johnny Depp
Dean Martin
Queen Victoria
Anne Frank
Helen Hunt
Sally Ride
Prince
Jacques Cousteau