Taurus Dates, Compatibility, Eminent Personality Traits, Symbols & More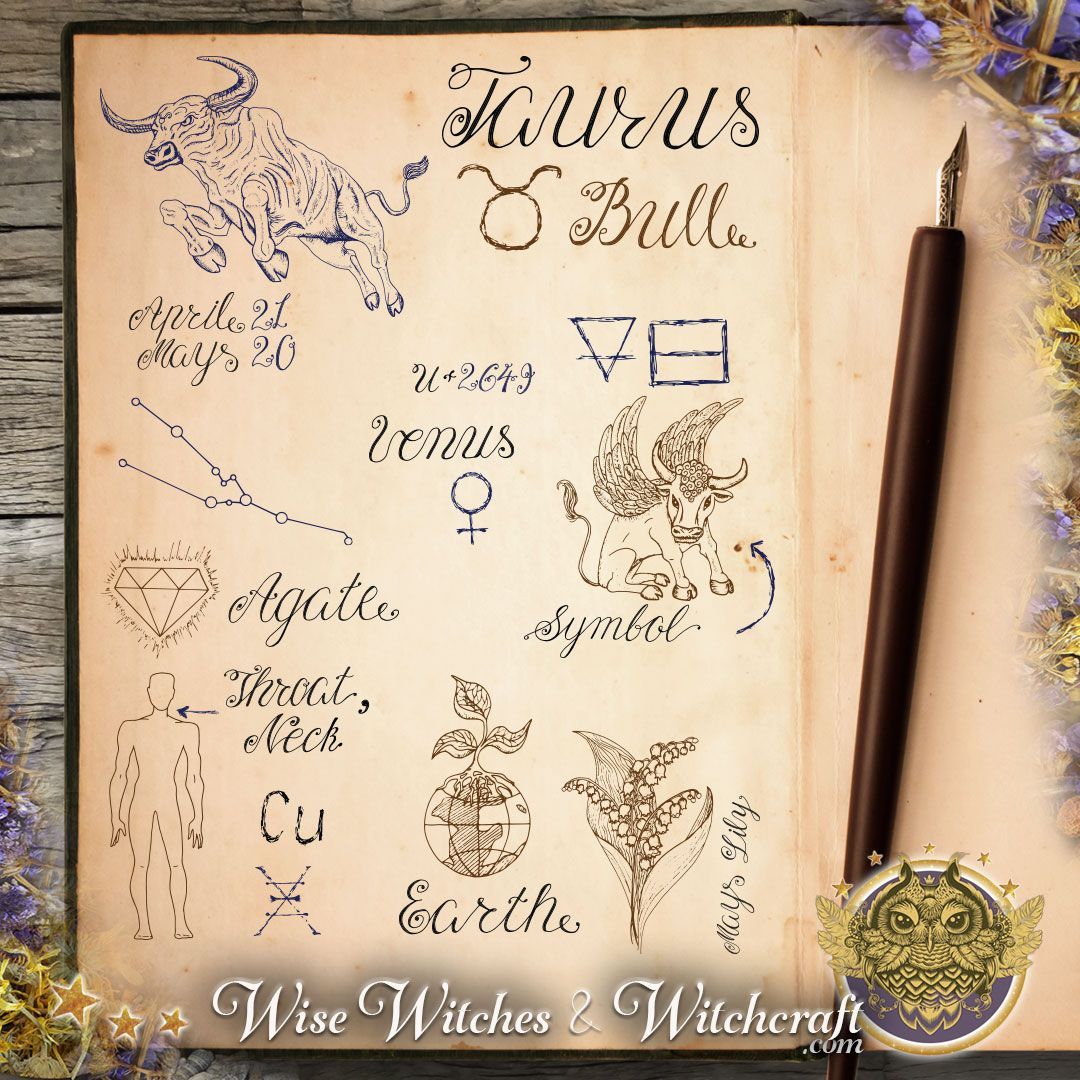 "I am a bull. I am Taurus. My will is awful. If I like something, there is nothing else. I was a pain in the neck. I still am a pain in the neck."
– Elsa Peretti
Taurus Dates
Taurus Birthday: April 21–May 21
Taurus Month: April and May
True to his title, Taurus the Bull definitely has a stubborn streak. The classic Taurean temperament has upsides and downsides. Even though Taurus drags his hooves, he produces dependable results. The Bull is also really a softie at heart. He proves kind and affectionate toward family and friends. As you might imaging Taurus isn't likely to go on a gambling spree or hang gliding any time soon. A lazy walk in the woods is more their comfort zone.
If this is your birth sign, you may sometimes feel awkward socially. It's like you don't know where to stand, what to say or what to do at any given moment. You will often wait for someone to approach you before opening up: This is doubly true with love interests. Let's Learn more about your sign!
Taurus begins toward the end of April. Originally it was the 2nd month of the Roman calendar. Those born before May first may find themselves affected by this month's energies. One of the translations of April is "to open." While this probably had to do with the blossoming plants in the Northern hemisphere, one might ask what this means to you. Open represents opportunity, expansion, and being unhindered. Your life will be filled with those moments when a door opens. The problem for you Taurus is that you may take too long to enter.
Moving into those Bulls born in May, this month starts out with the magical celebration of Beltane, filled with life and hope. Additionally, being the 5th month of the year, Numerology indicates that you'll have a bit of good luck and positive energy throughout your life: This is a goal-driven month, something that Taurus can really get behind.
Taurus Sign Eminent Personality Traits & Characteristics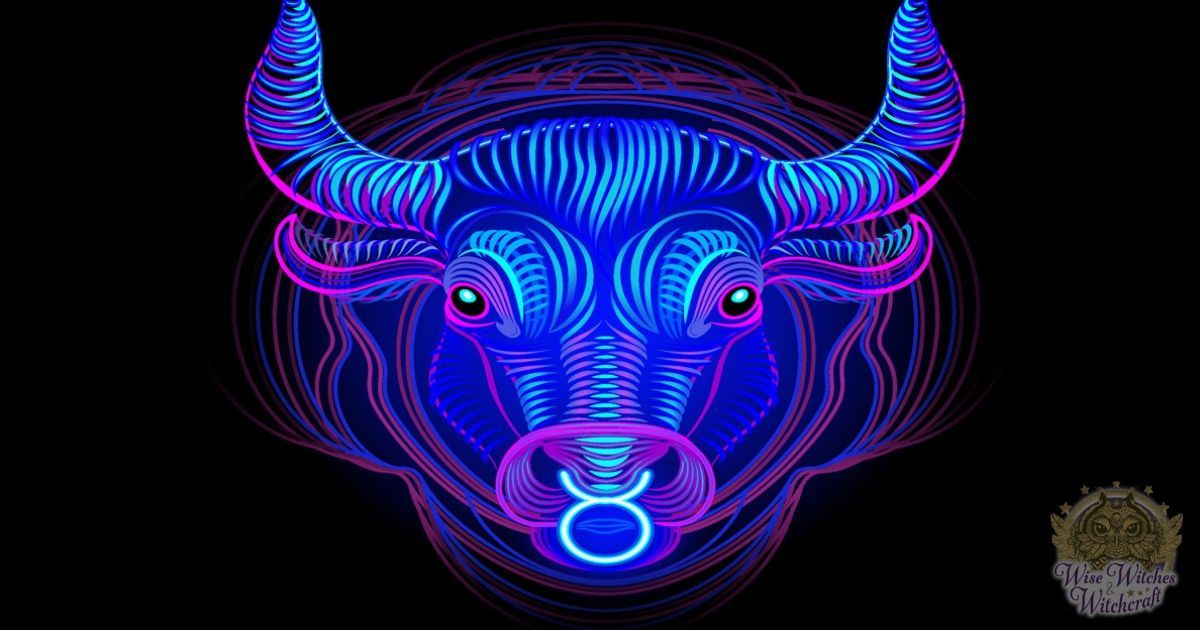 In looking at Taurus for predominant personality expressions, they can be self-indulgent; this happens because the Bull always has a specific outcome in mind and keeps trying to "make it so." Then you have stubbornness where they refuse to listen to good advice. There are a lot of positives, however, in the Taurus wheelhouse.
You can always depend on the Bull. They see true beauty and make sensual lovers. Sensibility is the name of the game with Taurus, so if you need help balancing the budget ask your favorite Bull for help. In nearly any situation Taurus has seemingly endless patience. In work, they don't seek to be first. Instead they want it done correctly.
Adventure & Entertainment: In an odd dichotomy, Taurus finds great enjoyment in a thriller book, but not a movie. Epic, emotional flicks are a better choice for a night out on the town with friends. Similarly, rowdy music likely isn't your style. Stick with things that soothe and make you feel comfortable in your space. Regarding sports, you've got lots of stamina so nearly anything goes.
Hobbies: Lazy by nature during downtime, your Sundays usually reflect an indulgent lifestyle – generally spent finding comfort in good music, good food, and awe-inspiring scenery. In fact, food is your first love; you need a good cook in your life to really live merrily. Better still, become one yourself. Other good hobbies for Taurus include photography, making jewelry and painting. Alternatively look to games like chess that appeases the Bull's love of methodology.
Taurus Pets: Being well-grounded means that Taurus needs a pet that's not high strung. Being sensual they also love certain textures. That makes both Cats and Dogs great companions for our Bull. Cat does her own thing and gives Taurus a warm companion at night. Dog appeals to the Bull's affinity for faithfulness. Stick with a pooch that's medium sized at most. You will not enjoy running after a larger species if they get loose.
Taurus Compatibility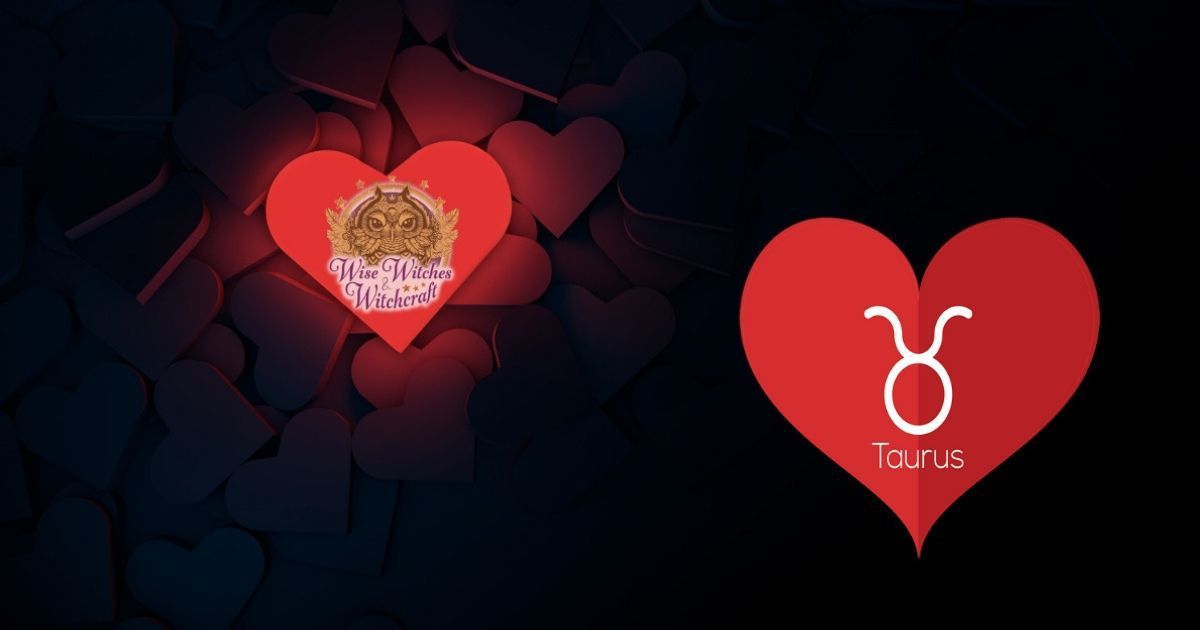 Taurus and Aries: This is a difficult relationship at best, especially sexually. Aries can't match Taurus when it comes to sensuality. Both signs are honest, obstinate, emotional, and ethical but have widely different tastes and interests.
Taurus and Taurus: Sex for this couple could be amazing so long as they don't get in a rut. Both want the truth, but hate opening up. In terms of feelings, interests, and values – they are mirrors of each other, so this relationship could work out.
Taurus and Gemini: Taurus is emotive while Gemini is intellectual. Taurus wants firm commitment while Gemini hates to be tied down. Both find it hard to reconcile differences so there's not much hope here.
Taurus and Cancer: When in love, Taurus and Cancer have a strong bond of trust and empathy. They express feelings easily. The Bull and the Crab have strong values about home and peace. Overall a very gentle, stable relationship.
Taurus and Leo: When Taurus wants love, Leo expects service. Both value honesty and have similar intellectual interests. Shared activities aren't an issue so maybe put this relationship in the proverbial friend zone.
Taurus and Virgo: Virgo sometimes over-analyzes Taurus, especially when it comes to sex. Virgo also has strong trust issues. They communicate well but have different rule books when it comes to values. Some things could bring these two together in their youth. But later in life, it becomes iffy.
Taurus and Libra: In bed, this couple has trouble understanding each other's wants and needs spontaneously. Both signs dislike stress and drama but annoy each other during discussions. Generally, these two are too careful to end up in a long-term relationship with each other.
Taurus and Scorpio: These two sizzle in the bedroom and value both love and life in general. However other things don't line up in the stars too well for this couple so stick to being bed buddies.
Taurus and Sagittarius: Taurus and Sagittarius rarely hit the mark in the bedroom. The Sagittarian wants too much attention for the Bull's taste. Conversation is typically on the light side, and they really don't enjoy the same activities. We're thinking acquaintance here.
Taurus and Capricorn: Taurus is very curious about Capricorn and Capricorn finds Taurus a great challenge. These two share nearly total trust, communicate well and both adore beautiful things; this is a good match.
Taurus and Aquarius: Aquarius is too changeable for Taurus. The Waterbearer looks for innovation where Taurus prefers tried-n-true. They have little to talk about and share little, to no, common values. Just don't go there.
Taurus and Pisces: A loving and tender relationship that looks like a fairytale in the making. They're the perfect match in bed and seem to know what the each other is thinking without any words between them. Go for it!
Taurus Love & Sex: Taurus loves sensuality. If you can give her great smells, luxurious tastes, fluttery touches and create an atmosphere in which she feels wholly comfortable – WOW. If you have a Bull for a partner, be aware that they're slow to warm up, needing some nudging. Once going; however, they persist until both of you are content.
Taurus can still be kind of lazy in bed, wanting the partner to do most of the work. But when getting started, Taurus has a perseverance that doesn't falter until a proper end for the act is reached, and both are deeply satisfied.
In relationships, especially those destined to last, Taurus seeks out people they perceive as being on the same track regarding enjoying tradition and mental keenness. After all, Taurus is practical, and therefore the choice of friends and lovers should also be practical.
Taurus Family & Friends: People born under the sign of Taurus are very loyal to their family. They build trust through consistency. It's important to the Bull to have strong connections to that inner circle, which is akin to a cornerstone for them. The bull loves (and wants) children. Kids are always welcome at family gatherings in the Taurus home.
In friendships, Taurus looks for people who aren't overly brash or risky. They like security with their friends as much as they do in their daily life. Once a Taurus considers you a friend they will be diligent in nurturing that relationship. They're loyal and generous within limits. Don't abuse that good nature or you may find out why the Bull has horns.
Taurus Symbol & Planet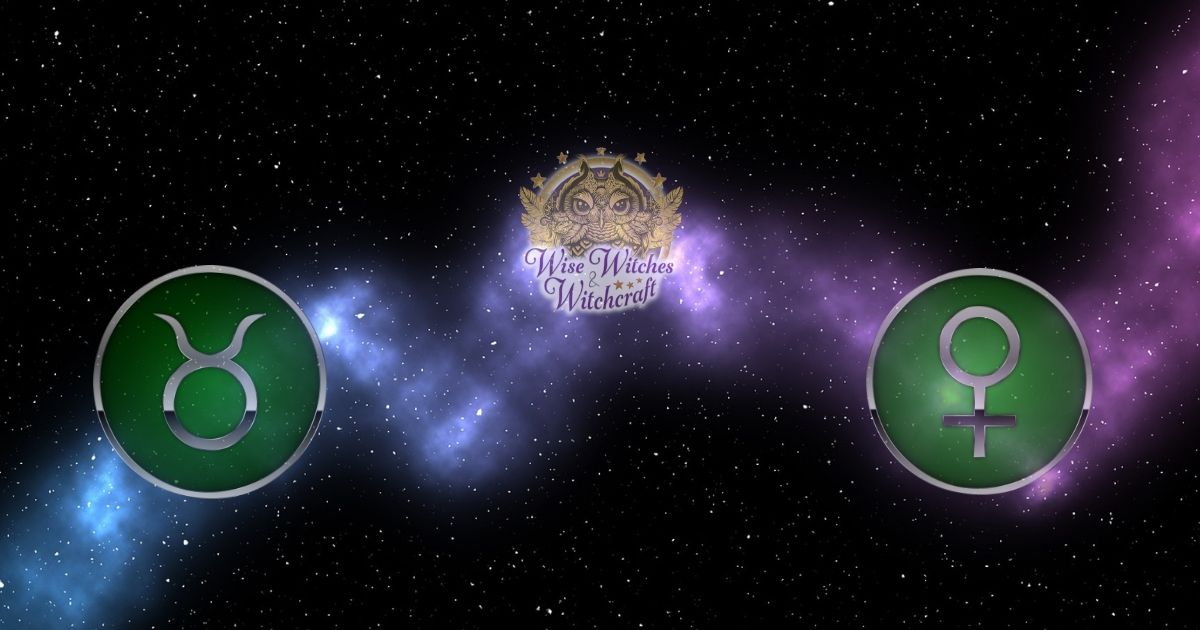 Taurus Symbol: The sign of the Bull is fairly forthright, just like Taurus. The graphic designs look like the head of a bull.
Taurus Ruling Planet:The planet that rules Taurus is Venus, which presides over relationships and love. It is Venus' rulership which inspires the Bull's passion for culture, elegance, grace, and a bit of enchantment for good measure.
Taurus Element:
Taurus is an Earth Element, which is feminine in nature. Earth wholly reflects the Bull's grounded, centered approach to life. Earth gives form and structure, two things that Taurus not only wants but needs.
Taurus Colors & Numbers
Taurus Colors: The traditional color for Taurus is green, but many bulls like copper highlights that represent personal power. Emerald green is best for inspiring your luck and improved finances.
Taurus Lucky Numbers and Days: 4, 6, Friday
In Numerology the number 4 symbolizes tradition and humility. Four isn't a showy number energetically, but it is detail-oriented as we see in the Taurus personality. Four embodies the Bull's straight-forward approach in everything.
Six is the number of peace and harmony. Some call it the "motherhood" number. While the sign of Taurus doesn't go quite that far, they do love unity and tranquility. Six is also single-minded.
Friday brings us back to Venus and all that romance. Hey, Taurus, after you tie things up at the office, how about a candlelight date with your significant other?
Taurus Crystals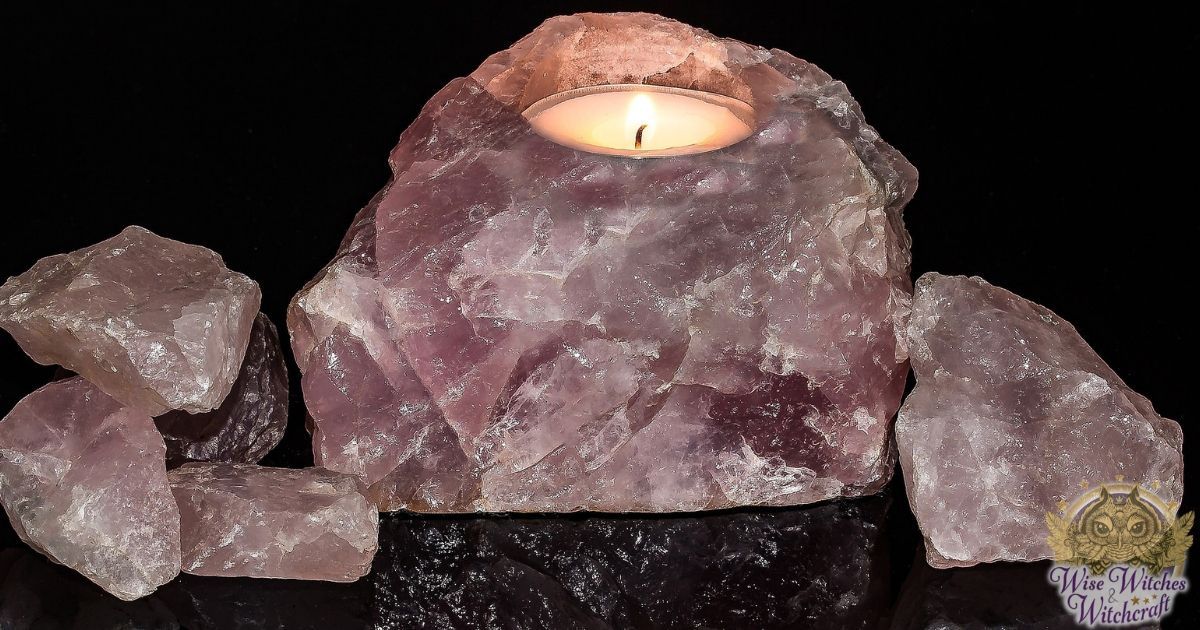 The birthstone for Taurus is emerald. In mythology, it was sacred to the Incans. Aristotle believed that having an Emerald improves your communication and overall bearing. Emerald rings protect from sickness, the Egyptian symbolism and meaning for Emerald was fertility and rebirth.
Taurus Physical Traits
Those born under the Zodiac sign of the Bull tend to be "lookers." While not overly tall, they have good proportions and strong jaw lines. There's a sexy air about the way they look provided they don't over-indulge in all those rich meals. Taurus looks healthy, their faces are expressive and eyes very seductive. All of this benefits Taurus, especially during sex. You have a big libido and the staying power to make any partner happy.
Taurus Body Tips: The body part associated with Taurus is the throat. That means being extra mindful of those scarves and gargling. To keep your great body in shape, try easing off on the fatty foods and high-end liquor. Adding lemon juice to your water or tea helps moderate weight a bit, as do melons, bananas, carrots, and beans.
Taurus Clothing & Jewelry: Taurus likes classic, long-lasting looks. They make expensive choices whenever possible. High-quality clothes last and usually stay in fashion.
Through the week – Start out Monday with an amazing scarf held in place by a green-stone broach. This calls for attractive shoes to match somehow (or another accessory). The "T" in the word "Tuesday" is for texture. You love the feel of clothing. Pull out some of the items that appeal to your sensual nature. Wednesday, how about celebrating your Birth Stone by wearing emerald green balanced with earth tones like coffee or beige.
Thursday starts moving us into end-of-week energy. Pick out something comfortable, but that has unique details as a conversation piece. Friday celebrate the end of the week with something cheery, anything that puts you in a really good mood.
On the weekend Taurus likes comfort from the classics. Sweatshirts, practical sneakers, fuzzy pajamas and don't forget slippers! Oddly the Bull looks dressed up even in bedtime clothing.
Aromas That Accent the Positive: Woodsy aromas (anything very natural) suit you well. For relationships, consider a blend of pine and clover with a hint of patchouli and vanilla to lift the overall energies surrounding you and your friends. Ylang-ylang is also a good alternative.
Taurus Career & School
Stick with the people you know and trust, and don't sweat the rest. Frequently, the Taurus finds that teachers make good friends because they're a "known" element in the whole scheme of things. Also, since you're a creature of habit, give yourself a good morning routine to follow regularly, and most days will go smoothly.
You will probably enjoy any creative job, especially one in fine arts. Your sense of duty and diligence endears you to employers, so job stability shouldn't prove to be a problem. Additionally, any jobs that deal with money (like banking or finance) are excellent choices for this sign. Occupations that fit them are agriculture, banking, art, and anything that involves culinary skills.
Taurus Money & Luck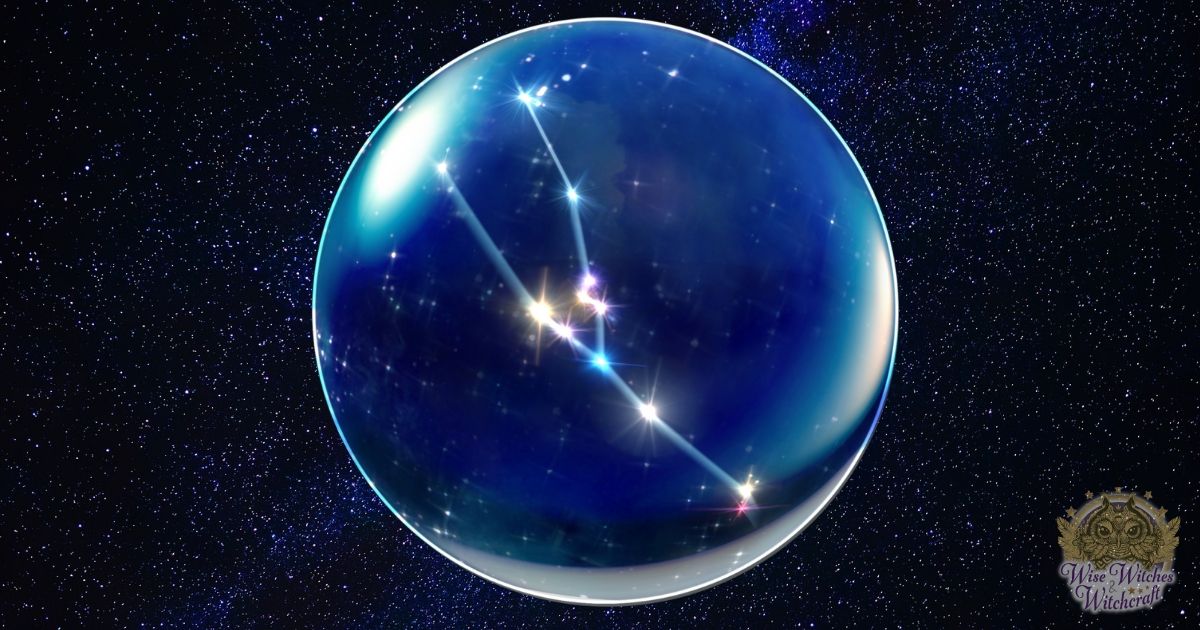 Taurus knows how to save, but they also know how to spend. They want an environment that evokes luxury but also durability. When investing, Taurus looks for long-term value. The Bull doesn't mind working hard for what they want, preferring stability over job hopping.
In Luck Taurus often makes their own by organizing finances and making smart choices for their IRA. They also always have a "rainy day" fund, so when trouble arises, they can turn that bad juju around.
Famous Taurus Personalities
Channing Tatum
Stevie Wonder
Cher
Tina Fey
Ulysses S. Grant
Harry S. Truman
Chris Brown
Adele
Queen Elizabeth
Dwayne The Rock Johnson
Megan Fox
David Beckham
Willie Robertson (Duck Dynasty)
Kelly Clarkson
William Shakespeare
Tony Parker
Dennis Rodman
Donatella Versace
Brooke Hogan
Jessica Alba
Janet Jackson