Capricorn Dates, Compatibility, Eminent Personality Traits, Symbols & More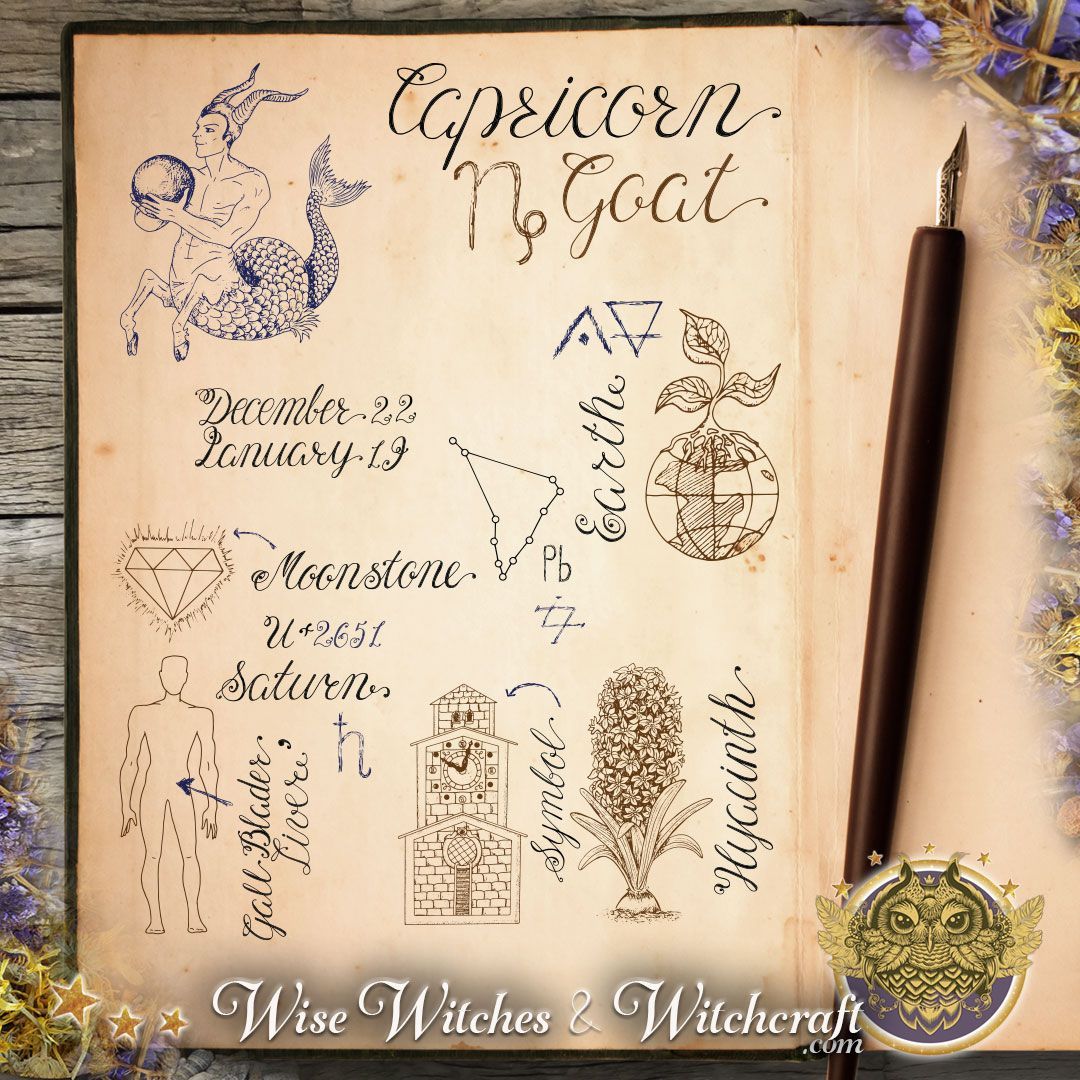 "Goats are fierce, independent, at the beck of no man. Everyone, even the king, respects the goat."
― P.J. Hetherhouse
Capricorn Dates
Capricorn Birthday: December 22-January 20
Capricorn Month: December and January
The keynotes to the Capricorn personality include great patience, a very even disposition, strong convictions, good negotiating and organizational skills, practical precaution in any undertaking, methodical approaches to problems, a well-developed sense of responsibility, and a strong work ethic.
With Saturn as the Goat's ruling planet that practicality isn't surprising. It's Capricorn's efficiency that dictates their success.
December brings us to the end of a year, a symbol of completion. A conclusion is something that Capricorn understands and admires. Those with birthdays in December can use this time thinking over what worked (and what didn't) over the past 12 months, then move on with even greater assurance.
Capricorn ends in January, a month named after a Deity with two heads. Janus marked all openings and closing (his visage often appearing on thresholds). Janus reminds us of duality and paradoxes. At first, this may seem contrary to the Capricorn personality, but it's not. The Goat sees one door close, and another open, walking smoothly on through.
Capricorn Sign Eminent Personality Traits & Characteristics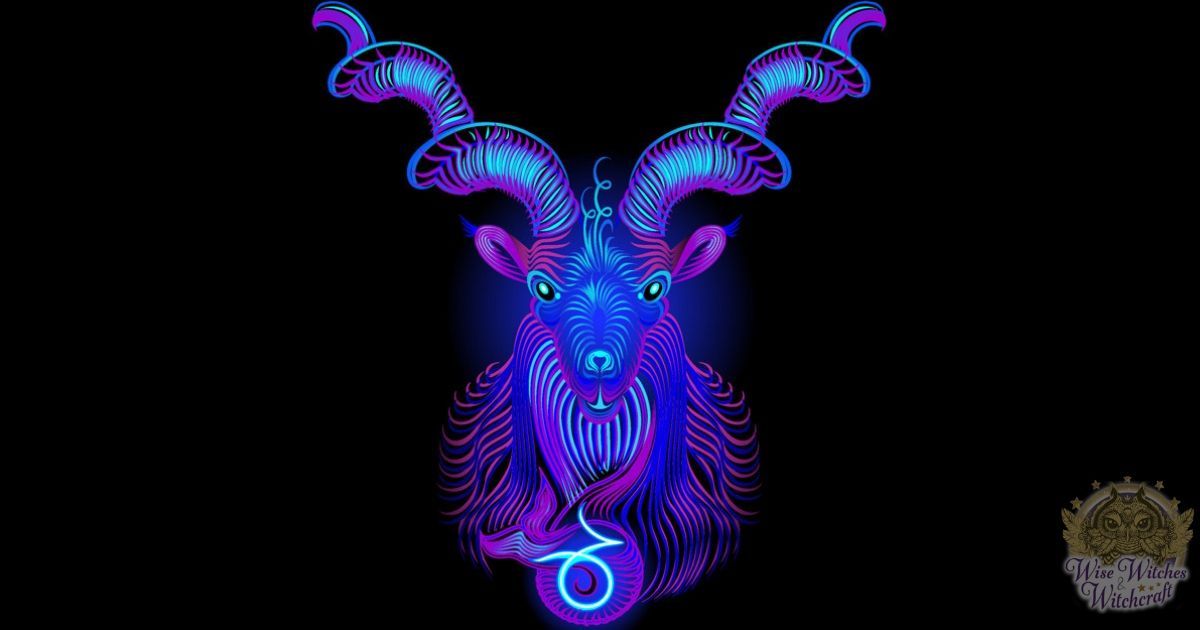 Capricorn has numerous admirable personality traits including a renowned sense of obligation and self-discipline. On the negative side, the Goat sometimes seems arrogant, patronizing and always on the lookout for the other shoe to drop.
Generally, Capricorns are serious and independent. They want consistent progress in all areas of their lives to be content. The Goat is the ultimate realist of the Zodiac, and their plans reflect that. Pie in the sky ideas is not for Capricorns. Why? They are ruled by the Element of Earth, which keeps their focus on material gain and solid, trustworthy values.
Sometimes the Capricorn's dependence on tried-and-true leads to fear. That fear may spiral, and the Goat finds they manifest exactly the opposite of what they wanted. Now, they won't run from this development, but it certainly doesn't leave them comfortable.
Adventure & Entertainment: Looking at your personal shelves, you're likely to find factual accounts, drama, and work-oriented books or movies. For sports, look to something that's a real challenge to a goat (rock climbing). This neatly avoids crowds, which most Goats dislike. Your proverbial playtime is "serious" and structured.
Hobbies: Capricorn's hobbies reflect their introverted nature. Activities that can be done at home that also create something useful are the perfect pairing. Think carving, gardening, studying a foreign language or perhaps taking up a musical instrument are all examples that may attract the Goat's attention.
Pets: Capricorns are very responsible animal owners, but as a work-a-holic, they need a pet requiring the least amount of care during office hours. Dogs suit the predictable nature of the Goat, but an older, trained dog would be a far better choice than a puppy. Another animal in the Capricorn repertoire is the rabbit, who is also tied to the Earth Element (not to mention being cloyingly cute). The third option is a Horse. Getting out and riding clears the Capricorn mind while reveling in the scenery.
Capricorn Compatibility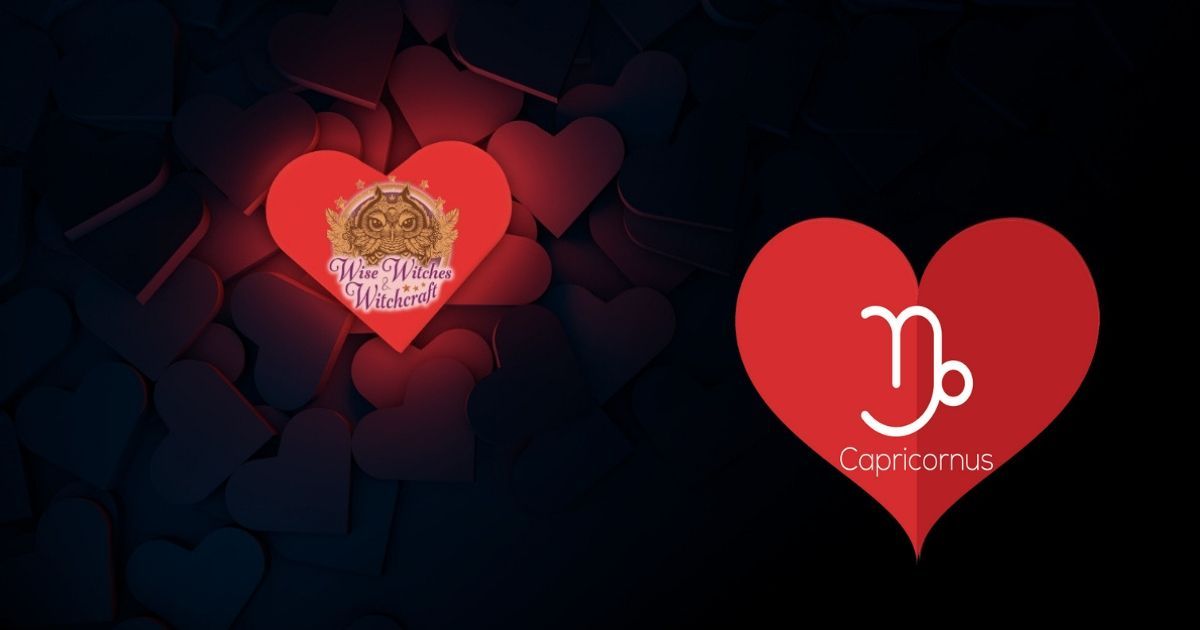 Capricorn and Aries These two signs generally find each other down-right annoying to the point of distraction. As much as they may want mutual ground and acceptance, it's very long in coming (if ever).
Capricorn and Taurus Capricorn loves the challenge they see in the Bull. They find them a curious creature. The Taurus is likewise inquiring. So long as a little mystery lasts this could work.
Capricorn and Gemini Capricorn is always trying to bring the Twins back down to earth. Gemini tries to teach a Goat to fly! While confusing, in some odd ways this relationship is rather tender.
Capricorn and Cancer There is a magnetic attraction between these two that becomes irresistible. This couple finds their center in focus on family and an interest in the questions of the Universe itself>
Capricorn and Leo The only way this partnership works out is if both parties have enough mutual goals to overcome their individual resolve and concrete opinions.
Capricorn and Virgo The Capricorn-Virgo connection is truly a beautiful thing in the making. They both love deeply and show that in all their interactions.
Capricorn and Libra This is an iffy prospect. Both parties need to be in the space of open-mindedness upon meeting, or the relationship won't get past, "hello."
Capricorn and Scorpio Capricorn and Scorpio have some trials and tribulations ahead. Thanks to the reliability of both, they breach those barriers coming out better than before.
Capricorn and Sagittarius The Goat-Archer relationship is one of accord. They pretty much agree on everything. Both will protect their bond, and both have a clear vision for their future together.
Capricorn and Capricorn Two Goats locking horns – no fun! The stubborn nature of Capricorn does not yield easily. Plus they are both too career-oriented to really take part in the relationship.
Capricorn and Aquarius If Capricorn and Aquarius can find a balance between personal time and intimacy this could be a relationship that goes a long way.
Capricorn and Pisces The Pisces proneness for dreaming sometimes gets under the ever-rooted Capricorn's skin. Nonetheless, if Pisces direct that energy toward inspiring the Goat, and the Goat likewise provides foundations, you have some interesting possibilities.
Capricorn Love & Sex: Capricorns are never easy catches. They expect you to follow over the rocks they place in front of you. Keep at it, and you will win the Goat's heart. More importantly, a Capricorn appreciates their partner's efforts, and it shows in their sensitivity. They're not big on talking, but in doing! As long as you understand that – love stays strong and committed.
Sex with a Capricorn feels more like a business deal rather than an intimate moment. They are pretty forthright about the whole thing, and efforts toward romancing usually fall a little short. But they are TRYING. On the upside, the Goat is very physically persistent when making love. They enjoy seeing how long they can last.
If this is your significant other, remember that the hardest part for the Goat is learning to cuddle after sex. They are not the lingering type. So if you want that soft time, let that need be known.
Capricorn Family & Friends: Don't become too serious, rigid, or traditional in your ways—especially with people close to you. Remain flexible and don't expect that everyone around you can maintain your pace and focus. When you find you're having trouble with loosening up, switch from your typical earth-toned clothing to something brighter, and that should help. Also, remember to use your sense of humor as an ally. You have a way of turning phrases that can bring smiles and relieve a lot of tension.
In friendships, Capricorns are very reliable and loyal. They prefer the companionship of people who respect privacy, illustrate intelligence and who maintain a warm-hearted demeanor. Among family, Capricorns are the historians. They will relay family stories with flair and rarely forget any special occasion.
Capricorn Symbol & Planet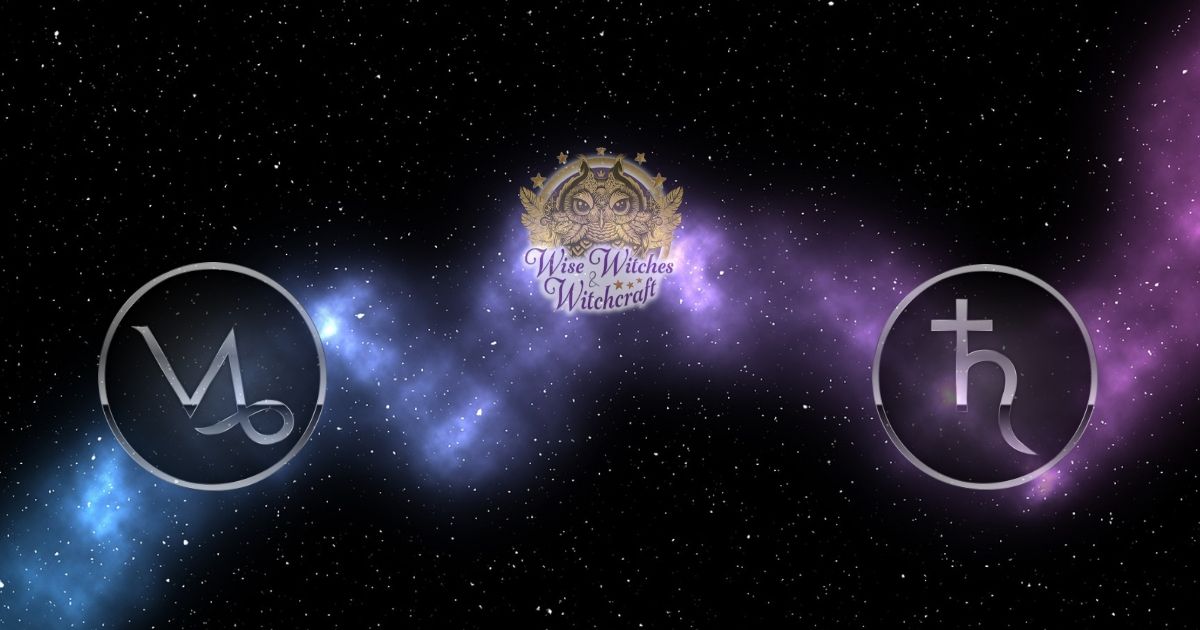 Capricorn Symbol: Capricorn is represented as a goat bearing a fishtail. The tail loops around creating a circle. There are differing opinions as to why, but perhaps its because the Goat is very cautious about his life's circles and who/what they hold.
Capricorn Ruling Planet: Saturn – This plant's name is that of a Roman God who oversaw wealth, renewal and time. If there is one thing, a Capricorn understands it time-management. When the Wheel of the Year moves toward sowing, they sow; reaping they reap. It just seems logical.
Capricorn Element: Earth: When you hear the phrase "they're earthy" it's usually in the context of a Capricorn. The Earth element is, well, down to earth! It represents those things that we can see and hear, touch and smell – concrete reality.
Capricorn Colors & Numbers
Capricorn Colors: Look to earth tones, particularly black, dark green and brown. Also deep blue and lead gray.
Capricorn Lucky Numbers and Days: 2, 8, and Saturday.
Two is the number representing unions. It's flexible and resilient, being Numerology's equivalent of the ultimate survivor. Two symbolizes the ability for handling tremendous burdens without breaking.
The number 8 in Numerology sounds exactly like a Capricorn. This number focuses on career, finances and the material world, looking for results by achieving ambitious goals.
Saturday is named after the God, Saturn: This is a no-nonsense kind of figure. This is the best day of the week for Cancer to put plans in place and prepare for the upcoming week (or month).
Capricorn Crystals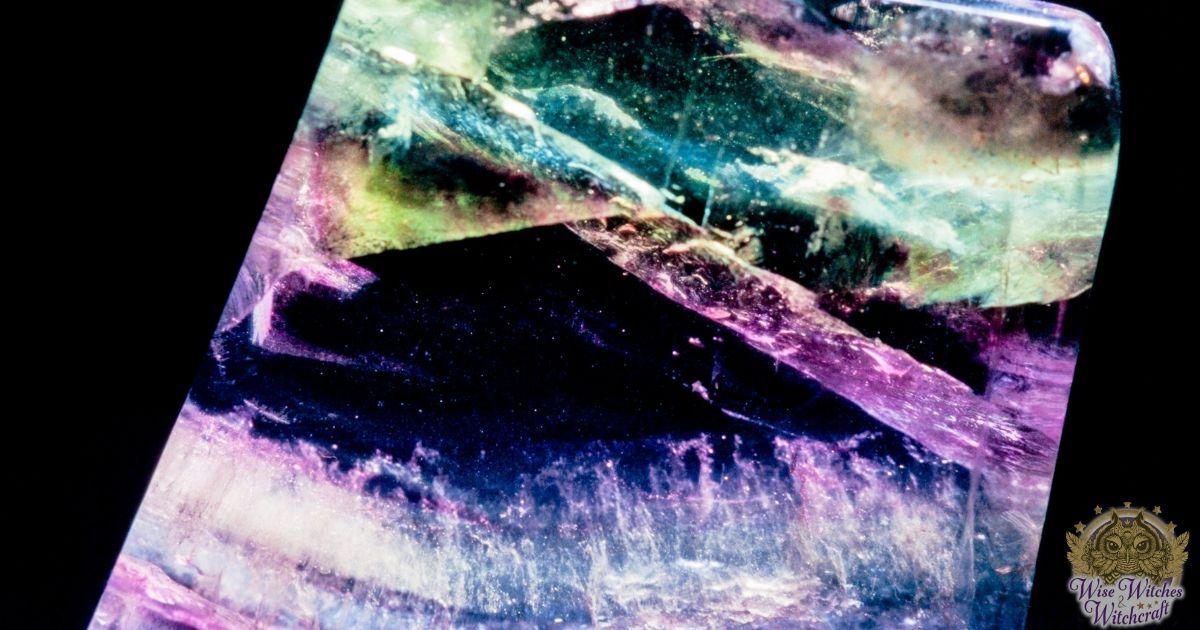 Lapis, fluorite, and amethyst all accent the diligent Capricorn personality and provide a sense of feeling good in your skin.
Your birthstone is Ruby, which has strong protective qualities. Hematite strengthens the Capricorn mind and supports objectives. Obsidian also benefits the Goat as a stress-reliever.
Capricorn Physical Traits
The Capricorn's body is as no-nonsense as are they. Their face always belies seriousness, and their body language says: I'm busy. The typical Capricorn has a slender body, darker skin a sharp nose and great cheekbones. They seem "heavier" somehow, even if they're a perfect weight.
Body Tips: Capricorn rules knees, bones, and joints, which is interesting because your steady, consistent nature protects those very parts. You're not likely to jump into any high impact exercises but go with sound long-term routines (with long-term results) to keep yourself looking and feeling your best.
Capricorns benefit from a high-protein, high-calcium (cheese, milk, yogurt, etc.) diet since over-doing is in your nature. Avoid too much salt and intense spices, and please try to remember to eat regularly.
Clothing & Jewelry: Go with classic cuts, power pieces, and understated jewelry. This approach says "success" without boasting. Your personality carries everything else.
For your weekly wardrobe, start out Monday in something stylish – an outfit that really suits your job. Think of success! Tuesday stay with your natural pallet of earth tones. Don't worry about frills, keep it functional and professional. Wednesday, have a little fun with accessories. Being practical and punctual, pull out that vintage watch. Add a few classic touches like a vintage dress or jacket.
Thursday brings you toward the end of the work week, but you're still thinking about 101 projects. Reach for your trustworthy and modest classic black pieces. For Friday? Trust your instincts. Capricorns naturally know how to dress for any setting or occasion.
The weekend starts out with suitable clothing for your hiking or cave explorations. For a night out, think glamour and sharp profiles. Think Clark Gable and Jean Harlow.
The secret add-on: Aromas accenting the positive. For relationships, try comfrey or bay. For yourself, go with something as adaptable and sure-footed as are you—vetiver. Alternatively, you may find any musky aroma has a similar effect.
Capricorn Career & School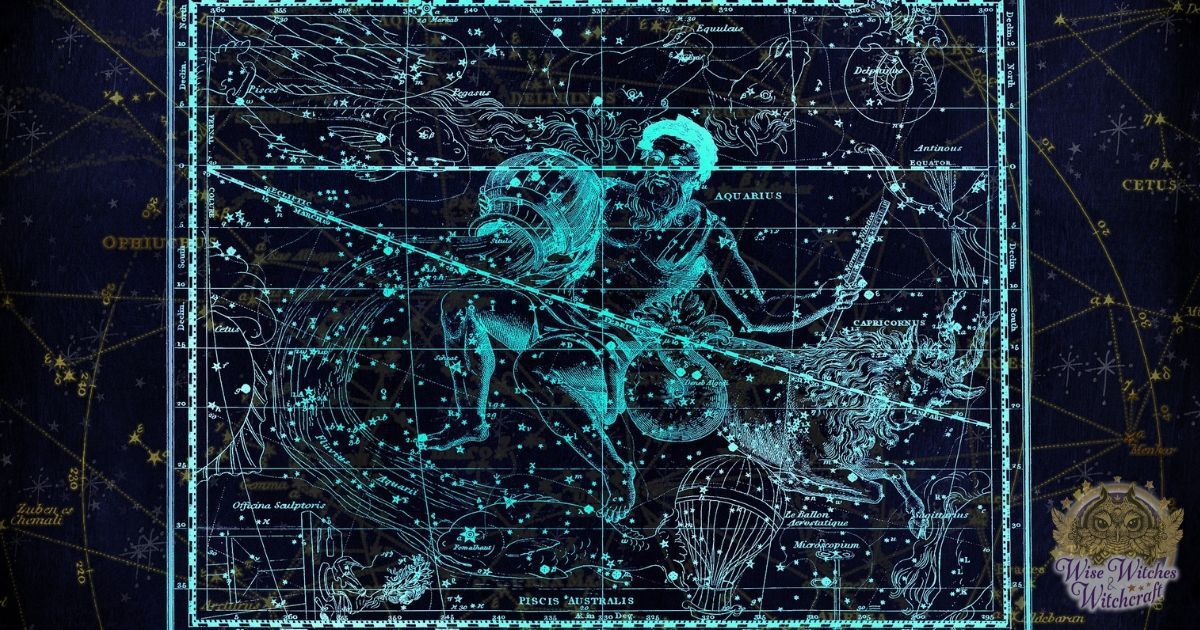 Capricorns are the most stable, serious, independent, and confident of all the zodiacal signs. All these attributes combine in Capricorns to create an ideal leader who can concentrate on tasks and really get the job done. With this in mind, consider getting involved in a school project or activity where you can take charge and make things happen! The leadership positions you obtain in high school will prove very helpful to Capricorn's career path. In thinking about college, look for classes that can continue to improve your management and/or problem-solving skills, and take at least one class that is just for fun!
Moving forward, as a Capricorn you have high standards. You are loyal and smart, and just generally want to get the job done. You do not mince the final product just for the sake of saving time. With this in mind, careers in network administration for a cutting-edge computer firm, managing a budget-wise meat-and-potatoes restaurant, or being an engineer for earthquake-zone buildings are all good examples of jobs in which Capricorns can excel.
Capricorn Money Luck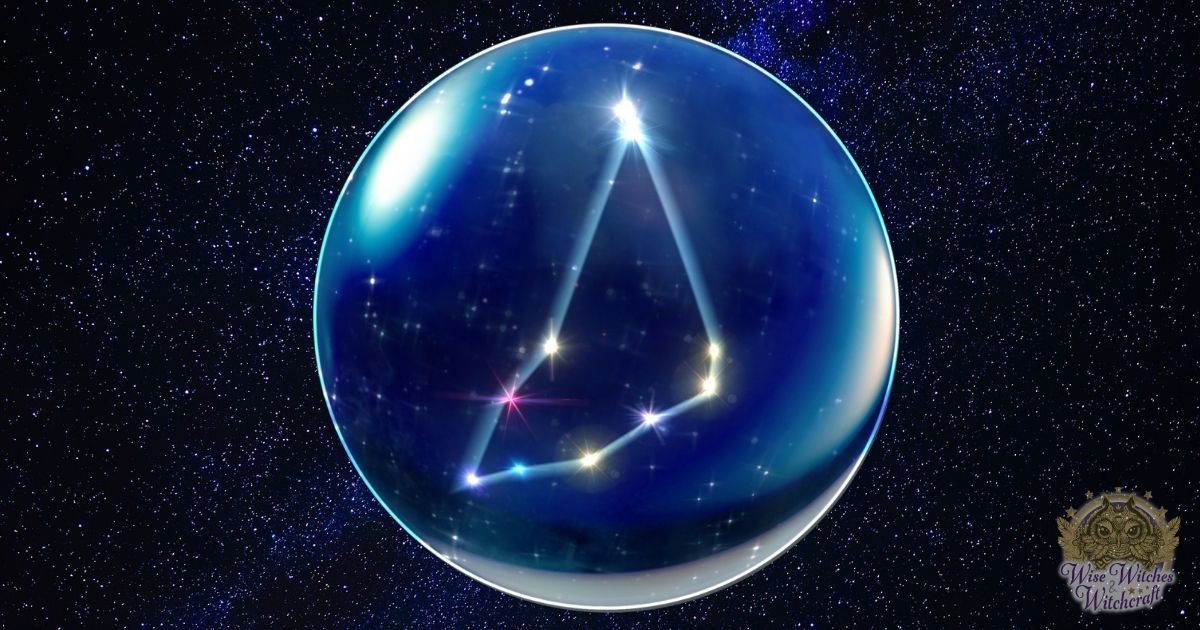 Capricorns are shrewd with money. You look at any job or situation as an opportunity and take the slow, steady route to success. There is no chance of being fooled by get-rich-quick scams, as you're somewhat pessimistic anyway! Basically, if you set your mind to making money, you will! You are a saver, not a spender. There's always that rainy day fund somewhere. You also like paying off your debts ahead of schedule.
In Luck, Capricorn struggles a bit. They're not likely to take risks and look at everything with a measuring eye. In those moments when they go with their gut, good fortune can follow. The Goat can utilize some magic charms, like carrying a knot for luck in love or an acorn for luck in health, but really Capricorns have "luck" of their own tenacious making.
Famous Capricorn Personalities
Alexander Hamilton
Isaac Asimov
David Bowie
Nicolas Cage
Diane Keaton
Tiger Wood
Anthony Hopkins
Faye Dunaway
Kate Middleton
Michelle Obama
Sir Isaac Newton
Richard Nixon
Louis Pasteur
Edgar Allen Poe
Elvis Presley
Matt Lauer
Stephen Hawking
Stan Lee
Justin Tradeau