Aquarius Dates, Compatibility, Eminent Personality Traits, Symbols & More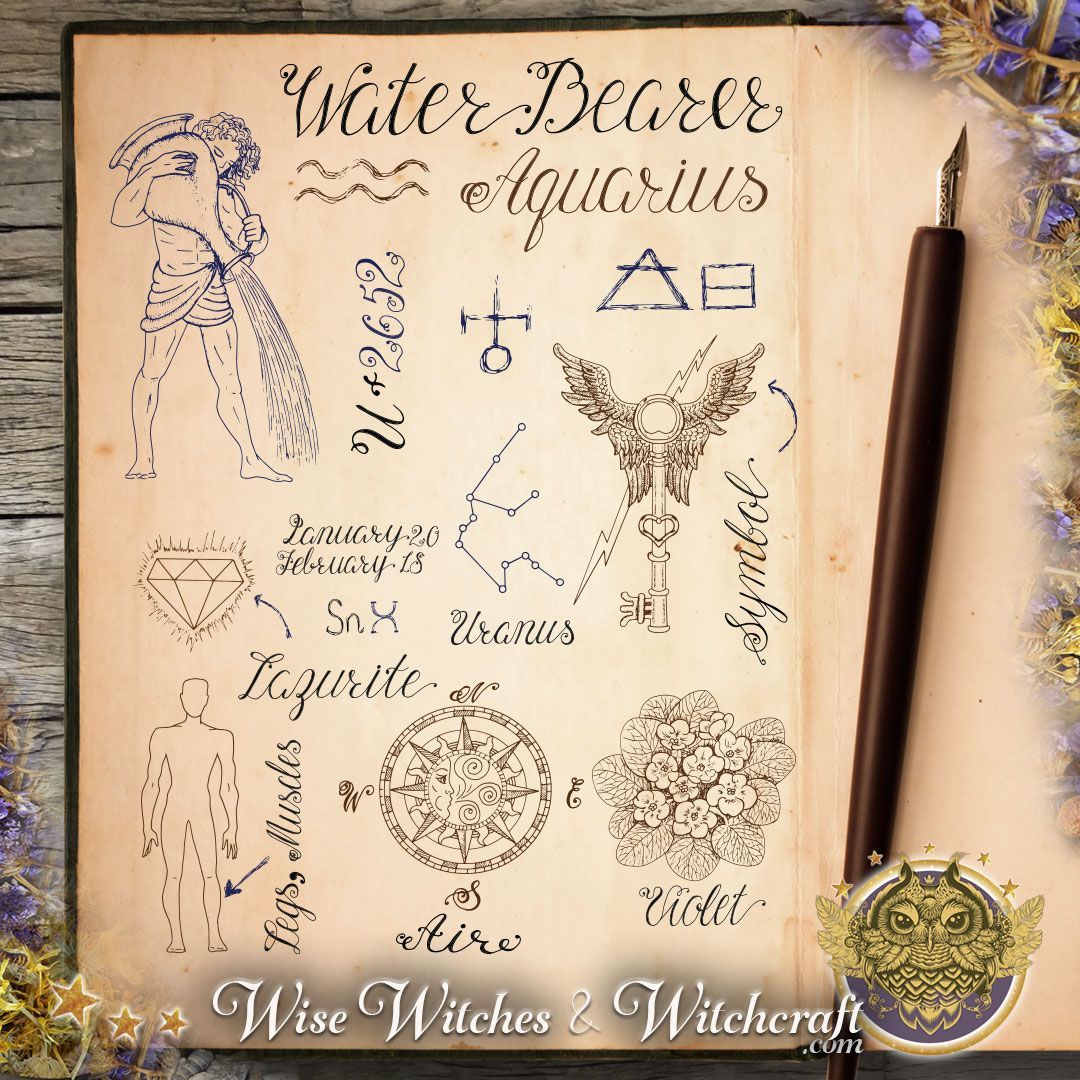 "You see, in the image of Aquarius, it's a man who pours water into the fish. Now the fish is the unconscious. It is not enough just to have it. We have to actively turn towards it and support it so that it then helps us."
– Marie Louise von Franz
Aquarius Dates
Aquarius Birthday: January 21-February 19th
Aquarius Month: January and February
January owes its name to the Roman God, Janus. This unique Deity has two faces – one looking toward the future, one seeing the past. Some believe that this energy inspires the ability of fortunetelling or seeing true. Aquarians might try their hand at either art.
If you are an Aquarian born in February, this is the Roman month for cleansing. Have you balanced and tuned up your Chakras lately? Why not do so on your birthday as a gift for your spirit?
Aquarius Sign, Eminent Personality Traits & Characteristics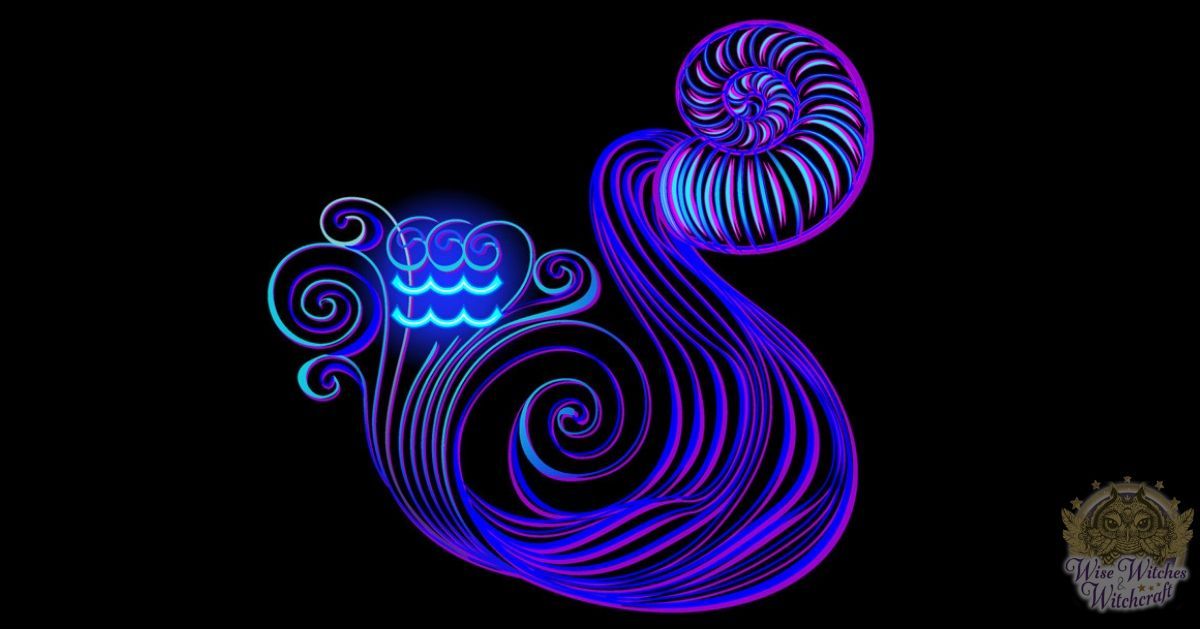 Aquarians are the humanitarians of the Zodiac. Being naturally broad-minded their thirst for truth is hard to quench. Because the Water Bearer's personality is friendly, they attract a lot of people into their circle. The only thing that deters good interactions with an Aquarian is frankness. If you ask the Water Bearer a question, don't expect a padded response. Also, bear in mind that it takes an Aquarian time to open up. Close friendships require on-going effort. Generally speaking, you can trust an Aquarius for great imagination and a crystal clear sense of justice. On the downside, they often get distracted and insular.
Adventure & Entertainment: Sci-fi or futuristic movies and books will keep you captivated for whole days when time allows. Musically, seek out global sounds that reflect your global-minded nature (world rhythms come immediately to mind).
Hobbies: Any sport in which you participate must be cutting edge—be it snowboarding or bungee jumping.
Aquarius Pets: Generally Aquarians like things tidy. So any animal that does not shed makes you very pleased, indeed. Also, think exotic like bearded dragons and snakes.
Aquarius Compatibility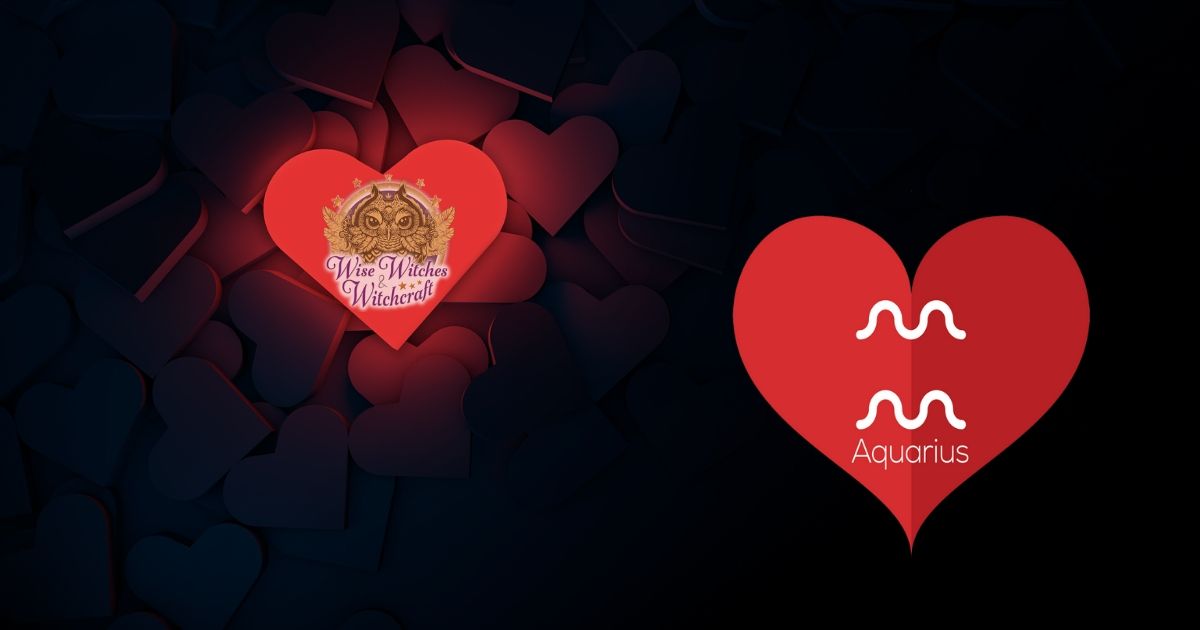 Aquarius and Aries: Aquarius and Aries can share their auric energy equally in a relationship. Be it a friendship or a life-commitment, these bonds hold true for a long time.
Aquarius and Taurus: This is a complementary relationship in the making. Both signs offer creativity and a Joie de vivre that's contagious.
Aquarius and Gemini: Put these two in a room full of research, and you'll be hard pressed to get them out again. You have two strong intellects here, but sometimes the emotional element gets lost in translation.
Aquarius and Cancer: If you want passion, this isn't the relationship for you. It takes a lot of fire to heat these two signs up mostly because they are very different "animals."
Aquarius and Leo: Whew! Speaking of fire, this relationship sizzles. More than just sex, however, this couple celebrates the unique qualities that each person brings to the table.
Aquarius and Virgo: These two are attracted by each other's keen mind. The problem is that both love drama as well as personal control. This causes a push me-pull you power struggle.
Aquarius and Libra: This is a fast and furious relationship. Being governed by the wind, the breeze of love comes in quickly and leaves just as fast.
Aquarius and Scorpio: Both these signs have high expectations for their partners that are often impossible to achievements. There really is no wiggle room for second best here.
Aquarius and Sagittarius: This relationship develops into a deeply spiritual love and connection. Together they seem to vibrate with energies of the Universe itself. Other couples admire this union.
Aquarius and Capricorn: These two are best kept at a distance from each other. While you might have common ground for an association, true love isn't in your stars without significant effort.
Aquarius with Pisces: Neptune rules over both these Zodiac signs, meaning love is truly in the air. With maturity, this relationship can survive a great deal of stormy weather and come out shining.
Aquarius with Aquarius: These two must overcome dramatic emotional shifts to make the relationship work. A little grounding and the Aquarian couple could have quite an adventure waiting for them.
Aquarius Love & Sex: The Aquarian is all heart in love. You believe in finding that soulmate and if that happens to be a friend, all the better. Your greatest limitation in love is your fierce independence. That makes your relationships capricious. You want that deep connection, but not if it costs you freedom. Complex? You bet! You need a partner who understands your need to fly solo from time to time.
With the planetary ruler Uranus, Aquarians often marry young only to divorce after a few years. On a better note, sex with a Water Bearer can be very surprising. All that eccentricity turns into intensity in the bedroom particularly because Aquarius-born lovers take time determining what makes their partner complete.
Aquarius Family & Friends: Aquarians have trouble moderating personal inventive flow versus their overactive sense of devotion—in other words, they're either "on" or "off" with surrounding people and projects, and there's little middle ground. Consequently, it's a good idea to periodically take a break from people and give themselves a breather. While you might like working with others because it gives you the chance to make friends (something, not all Aquarians find easy to do), you have an independent and emphatic spirit that you need to nurture, too.
Aquarians are very reserved about showing emotion, partially because it makes them vulnerable. With both family and friends, they take it slow until they feel wholly secure. Within those relationships, the Water Bearer has no room for lies or intellectual laziness. In friends, they gravitate toward people with similar ideas and characteristics.
Aquarius Symbol & Planet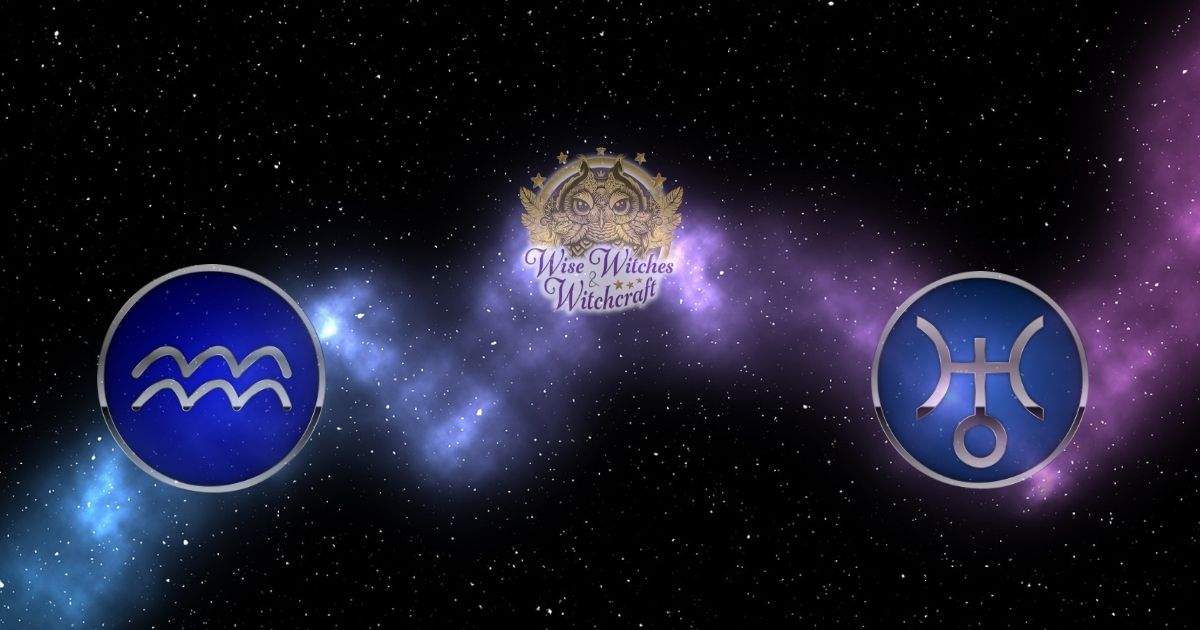 Aquarius Symbol: The symbol for Aquarius is the Water Bearer. The image looks like waves, ever in motion.
Aquarius Ruling Planet: Uranus. This planet's rulership brings the arts and sciences up front for the Water Bearer. Uranus is also the planet of change, uniqueness, creativity, and wonder. There is nothing remotely boring about this planet or its influence on Aquarians.
Aquarius Element: Air. The Air element governs keen mindedness, reason and analytical thought. It's no wonder the Aquarians make amazing problem solvers. Better still, Air offers impressive communication that's effective, clever and to the point. Having said that, winds can change on a whim. One day it stays calm and sure, the next it's blowing you over.
Aquarius Colors & Numbers: Aquarius Colors: Your power Colors: Electric or sky blue. Also, anything with rainbow hues. For the Aquarius color is essential. Everything in an Aquarian's home matches perfectly. And don't forget the colorful nick-knacks scattered about as accent pieces.
Aquarius Lucky Numbers and Days: 1, 7 and Wednesday.
One represents the ultimate individualistic person. This is the Aquarian focus, facilitation and firm will bundled with courage. 1 also can be stubborn and a bit of a rebel. In Numerology, the number 7 vibrates with the energy of intellect, wisdom, graciousness, and introspection. Wednesday was named after the great Norse God, Odin (Woden). This day radiates creativity. Wednesday is a perfect time for Aquarians to celebrate personal arts in some way.
Aquarius Crystals
Your lucky stones are amethyst, opal, aquamarine, and garnet, especially if set in silver.
Aquarius Physical Traits
Aquarians tend to be tall and slim. The neckline is short, the ears rather small and thin but inviting lips. The Aquarian crown is a thick head of brown or black hair. They also have eyes that pierce facades.
Body Tips: Aquarius rules over the ankles and the circulatory system. So, make sure you have good, supportive shoes and boots, and consider aerobics to keep your circulation at its best. A bloodstone makes an excellent portable charm that supports this goal (and, in fact, it was once used as a Magickal treatment for blood problems).
Clothing & Jewelry: The Aquarian never left the 1960s. They still adore hippy clothing as well as things that feel comfortable and look really interesting. It is not simply clothing that "makes" the Water Bearer. Everything must have an accessory. The standard peace sign necklace, tumbling earrings and crystal bracelets all adorn the Aquarian wardrobe. They like picking out items that have meaning. Many find themselves attracted to pieces made from healing crystals or other sacred stones.
For your daily wardrobe tips, Monday comes in with comfort in mind. Sandals or simple flats for shoes and the most casual outfit you can wear in the workplace without breaking the rules. Stick to your mode of "unique and sleek." Come Tuesday shake it up a bit with funky or bohemian flair. Go with flowing layers that make you feel free. Take out that second hand, natural fiber outfit and wear it with a smile. Don't forget at least one piece of artsy jewelry. Wednesday is the mid-work week so pick up the energy a bit with bold colors and a sophisticated ensemble. Play with patterned shoes that tie it all together.
Thursday celebrates your inner hipster. Black trousers, peasant-style shirts and a handmade accent item (ooh! Something with bells that announces your arrival. Friday: Cruise into the weekend thinking "red is the thread!" Go bold or go home. Dare to be sassy, and pick a flower print for "flower power!" By the weekend you're ready for some alone time. Wear well-loved jeans and a t-shirt and forget the shoes altogether!
Then your hidden arsenal – aromas that accent the positive. For relationships anise or wisteria work well. To augment your Aquarian attributes, use lavender, violet, lemon verbena, or galbanum.
Aquarius Career & School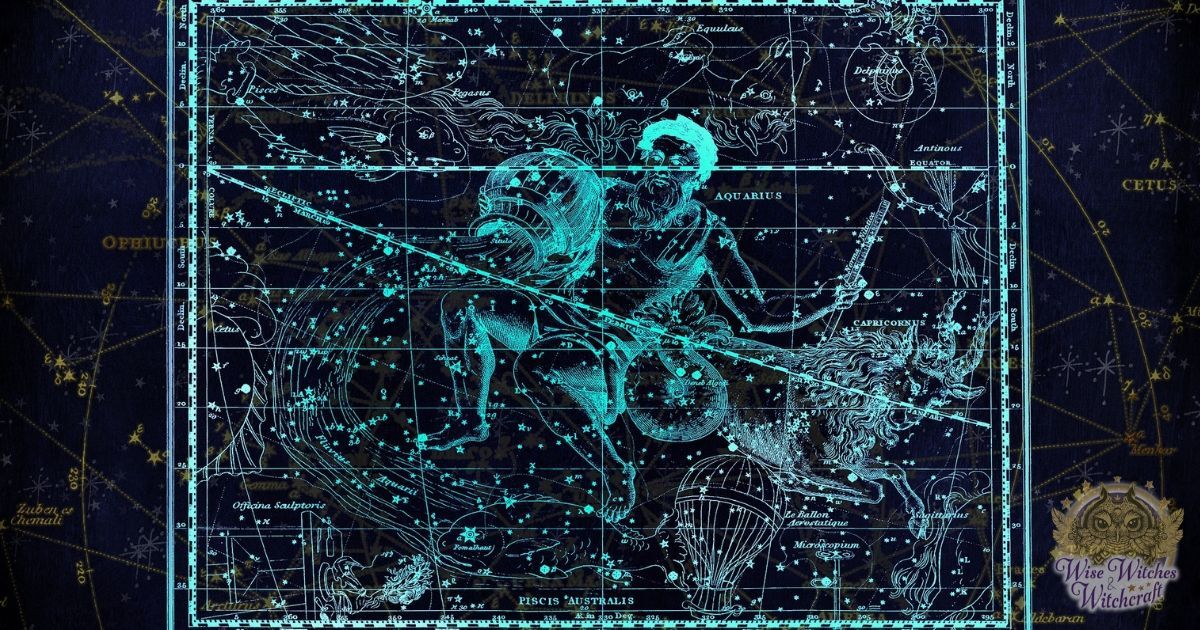 People born under this sign often express their zeal through the arts, in particular, the performing arts, because they offer an on-going challenge to the mind and soul. While rarely leaders (Aquarians hate being the ''boss"), their natural aptitude inspires everyone with whom they come in contact. With this in mind, it's well worth exploring the arts that are represented at your school, including things like drama club.
The arts that Aquarians love takes time and tenacity to achieve excellence, but they should take care to avoid getting so caught up in their artistic endeavors that they overlook homework, after-school jobs, or family responsibilities. Excellence in the arts often means working with "experts" that most Aquarians find annoying, no matter how helpful they try to be. Remember here that you can learn a lot from experts and still develop your own style. Listen to your mentors while working on quelling your rebellious aspects (or at least keeping them in check), and you could find real genius.
In looking to the future (something Aquarians love to plan for) stick with careers about which you feel strongly (Aquarians tend to have very powerful convictions.). Avoid positions that might require dishonesty (like sales) as these just don't suit you and will quickly make you unhappy to the point of distraction. On the other hand, anything that benefits humankind and allows you to apply your intellect and creativity, like the sciences, natural history, or photography, social work, will prove very successful.
Aquarius Money Luck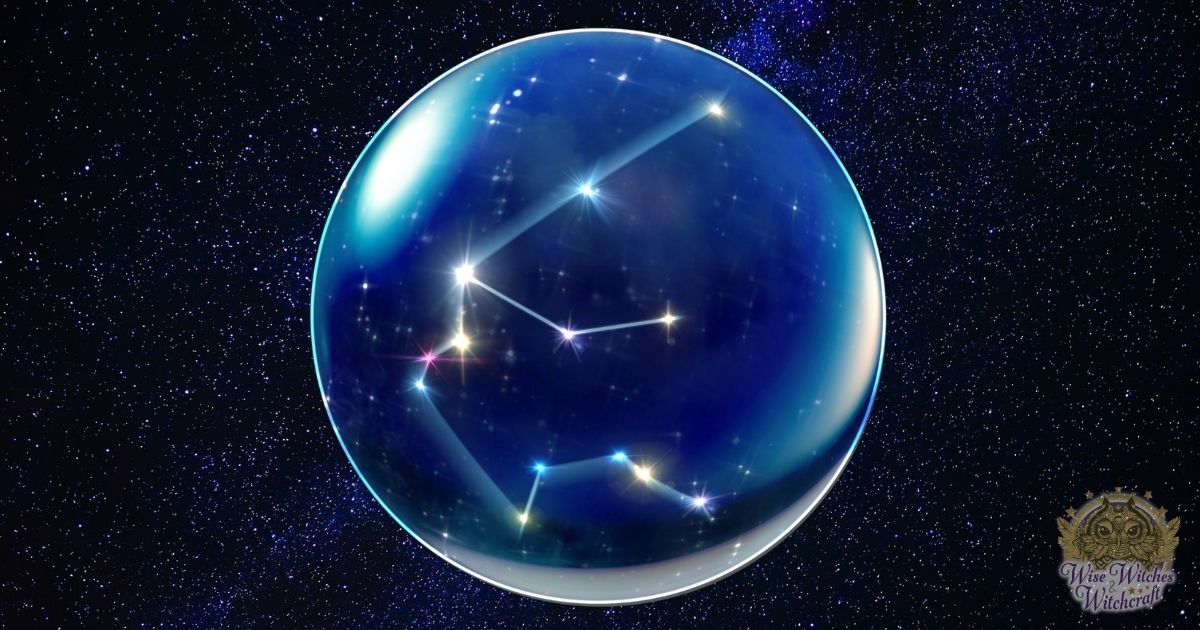 Money is not the driving force in your life. Oh, sure, it's useful for important personal projects, but typically you'd rather barter than buy. You hate borrowing, and if you lend, you expect to be paid on time. The Water Bearer's intellect makes him rather ingenious in money matters. Part of this success comes from careful organization and prioritization.
One rather interesting gift, however, is that you do have some luck with money and small amounts will show up quite unexpectedly. Some of this good fortune comes out of the Aquarian ability for teamwork and inventive multi-tasking. When the Water Bearer does something that uplifts people's spirits, kismet follows at heel.
Famous Aquarius Personalities
Oprah Winfrey
Ellen DeGeneres
Jennifer Aniston
Abraham Lincoln
Galileo
Thomas Edison
Charles Darwin
Magellan
Jackie Robinson
Wolfman Jack
Gui Fieri
Francis Bacon
Mozart
Paul Newman
Etta James