The Language of Nature in The Witch's Garden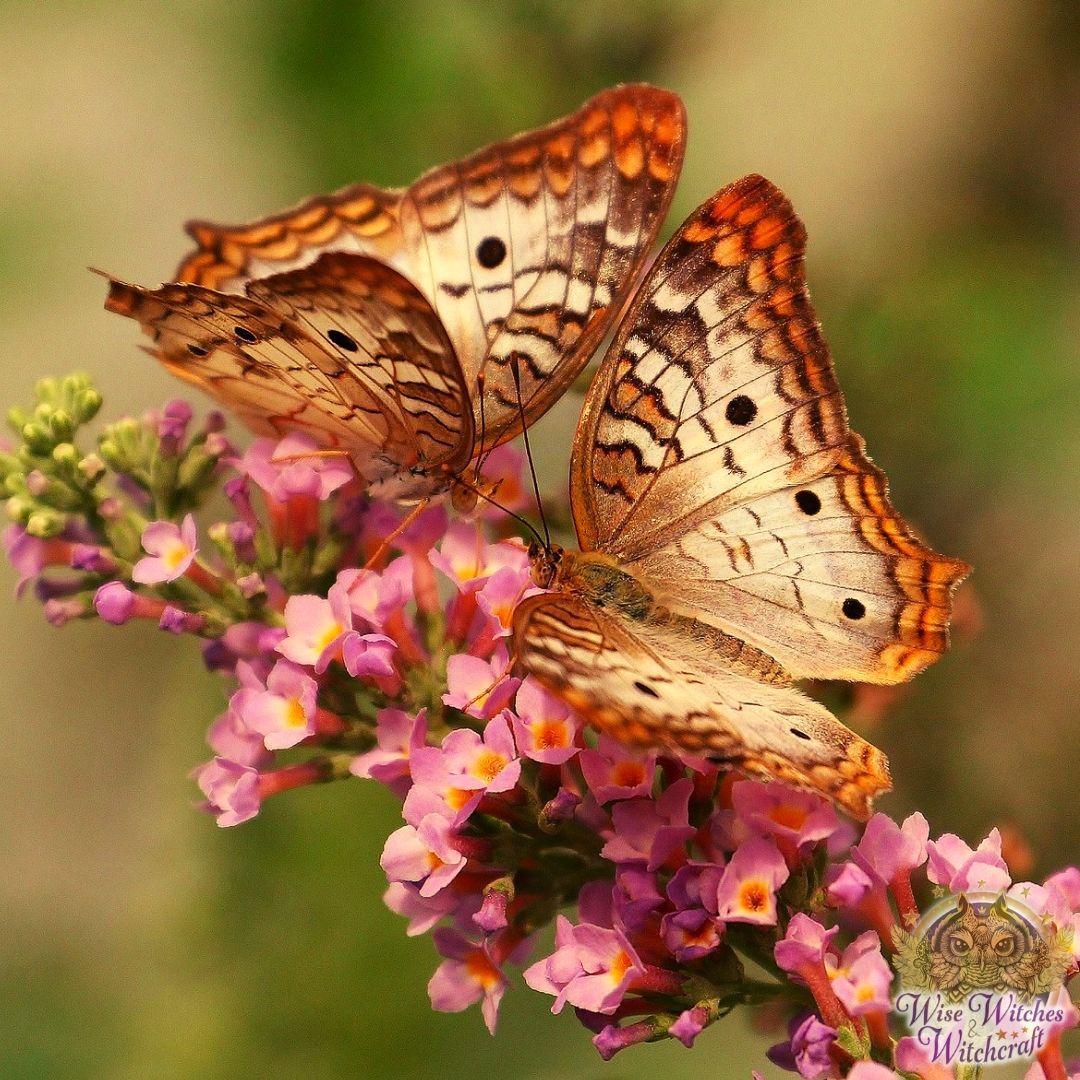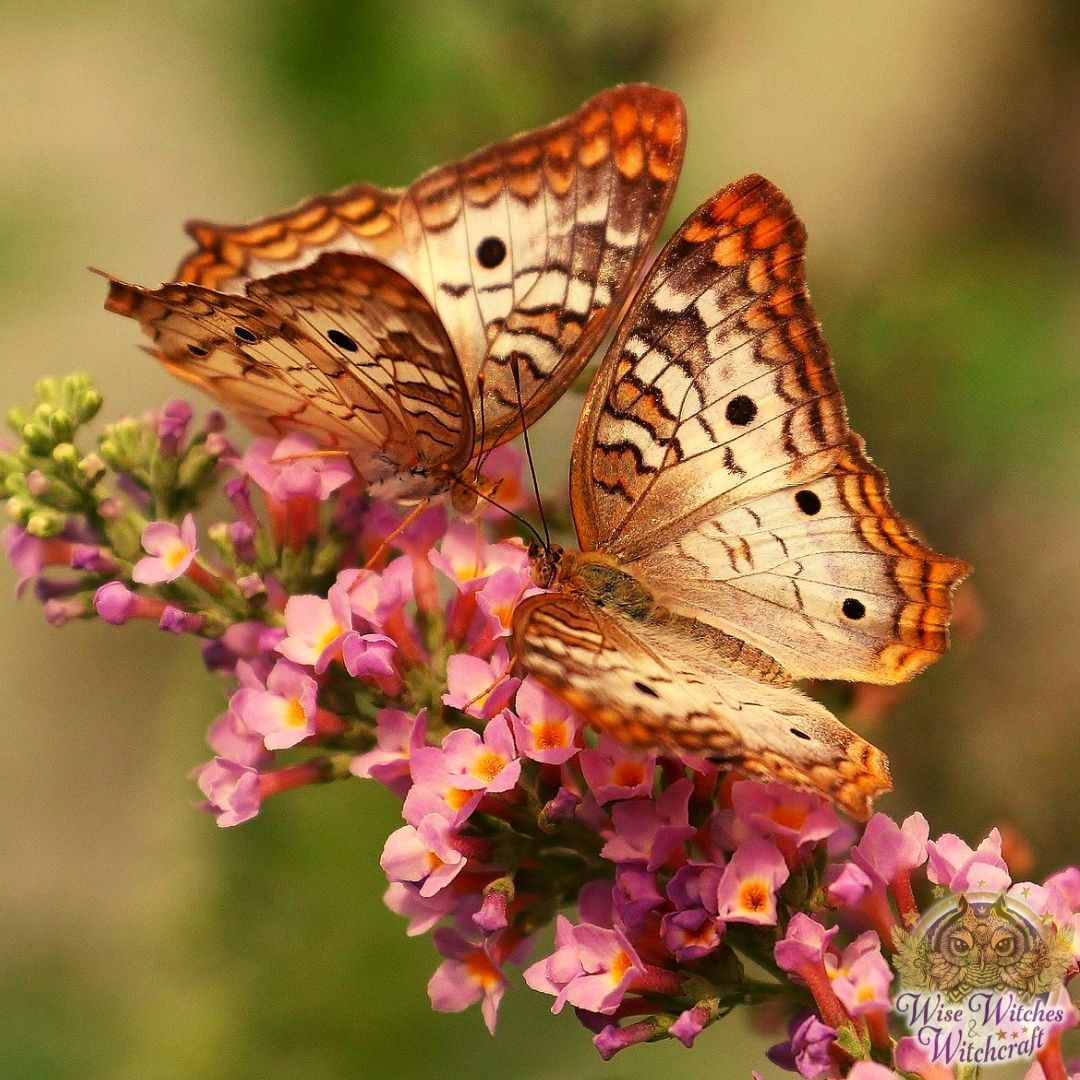 "All nature wears one universal grin."
– Henry Fielding
To survive, our ancestors had to become astute observers of the natural world. There was a "language" present in every plant, every storm, every rock, and wind, just waiting for discovery. The best way to untangle this mysterious language was by watching and remembering. The results of our ancestors' tenacity became the foundation for many folk traditions including magic. Additionally, thinkers and philosophers began using nature as a means of explaining how things work. Let's look at what came about.
Victorian Language of Flowers as Magickal Correspondences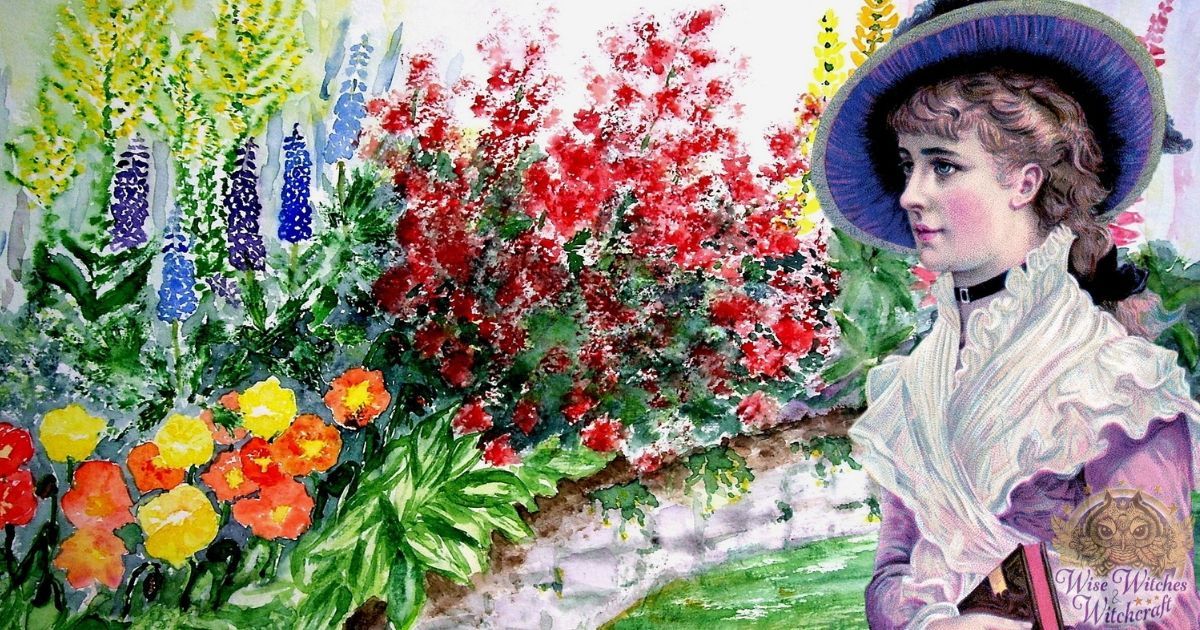 The Victorians loved plants, especially flower. They created little tussie-mussies (bouquets) that had special meanings woven in for the recipient. The Victorian Language of Flowers provided the source for interpreting this mysterious message. In this manner, the ever-proper Victorian society could convey worlds of meaning without saying a word!
For the Goddess gardener, the Victorian Language of Flowers provides another set of correspondences that we can apply to our thematic Witch gardens. Here's a list of symbolic values for your reference:
Aloe: Protection or health
Angelica: Inspiration
Aster: Diversity
Azalea: Prudence, temperance
Balm: Social interaction
Basil: Fondness, good thoughts
Chamomile: Dedication, wisdom
Cabbage: Profit or prosperity
Carnation: Dignity, beauty
Cherry: Learning, education
Chive: Serviceability
Chrysanthemum: Cheerfulness
Currants: Pleasure
Daffodil: Hope
Daisy: Youthful innocence
Dandelion: Oracles
Dill: Happiness, overcoming
Elder: Compassion, kindness
Endive: Economy
Fennel: Strength, tenacity
Fern: Candor, sincerity
Fig: Improvements

[wisew_rectangle_large align="left"]

Geranium: Joy, expectations
Hawthorn: Marriage, hope
Holly: Preparedness
Hollyhock: Fruitfulness
Honeysuckle: Devoted love
Hyacinth: Playfulness
Iris: Purity, bravery, messages
Ivy: Friendship
Jasmine: Gracefulness
Jonquil: Affection returned
Juniper: Safety or protection
Lilac: Love
Lily of the Valley: Happiness restored
Magnolia: Greatness
Maple: Restraint
Marjoram: Contentment, happiness
Mint: Virtue
Morning glory: Affection
Myrtle: Fruitfulness
Oak: Courage

[wisew_rectangle_large align="right"]

Pansy: Introspection
Parsley: Pleasant occasions
Periwinkle: Friendship, memories
Potato: Benevolence
Rose: Love
Rhubarb: Counsel
Rosemary: Remember me
Sage: Longevity, wisdom, virtue
Savory: Attention, curiosity
Sweet William: Honor
Tarragon: Devotion
Thistle: Independence
Thyme: Adventure, bravery
Tulip: Love or fame
Tulip Tree: Renown
Turnip: Benevolence
Violet: Humility, fidelity, faithfulness
Water Lily: Communication
Wisteria: Hospitality
Zinnia: Thinking of you
Please note that some of these interpretive values vary from book to book, and some even give wholly opposite meanings. What we've provided here are the most consistent symbolic associations.
Please visit our sister site BuildingBeautifulSouls.com if you'd like to learn more about Flower Symbolism.
Doctrine of Signatures
Besides the Victorian Language of Flowers, our ancestors left other figurative systems to consider in our gardening and in the way we use our harvests. The first of these systems called the Doctrine of Signatures, which was set out by the Swiss alchemist Paracelsus in the 16th century. The Doctrine states that the patterns and colors in nature indicate how a plant should be used. For example, a red plant should be used to help with blood problems, and one shaped like a liver would be used to cure liver problems.
Modern metaphysicians use this idea a little different! In this case, we take a heart-shaped stone or plant and use it is our "love garden" or incense, or potions, or whatever. Similarly, we might use a deep red flower petal to inspire passion because that color is magickally associated with those feelings. Effectively, this gives you options to consider when the specific plant you're hoping to grow or harvest for magick isn't available or well-suited to your climate.
The Law of Similars in Magic
Next, there is the Law of Similars, our second figurative language. The Law of Similars tells us we can use any item of a corresponding shape, color, or texture as a substitute in spells and rituals. The only rule was maintaining meaning. So, If there are no heather flowers for a beauty tincture, then, just use another purplish flower.
Sympathetic Magic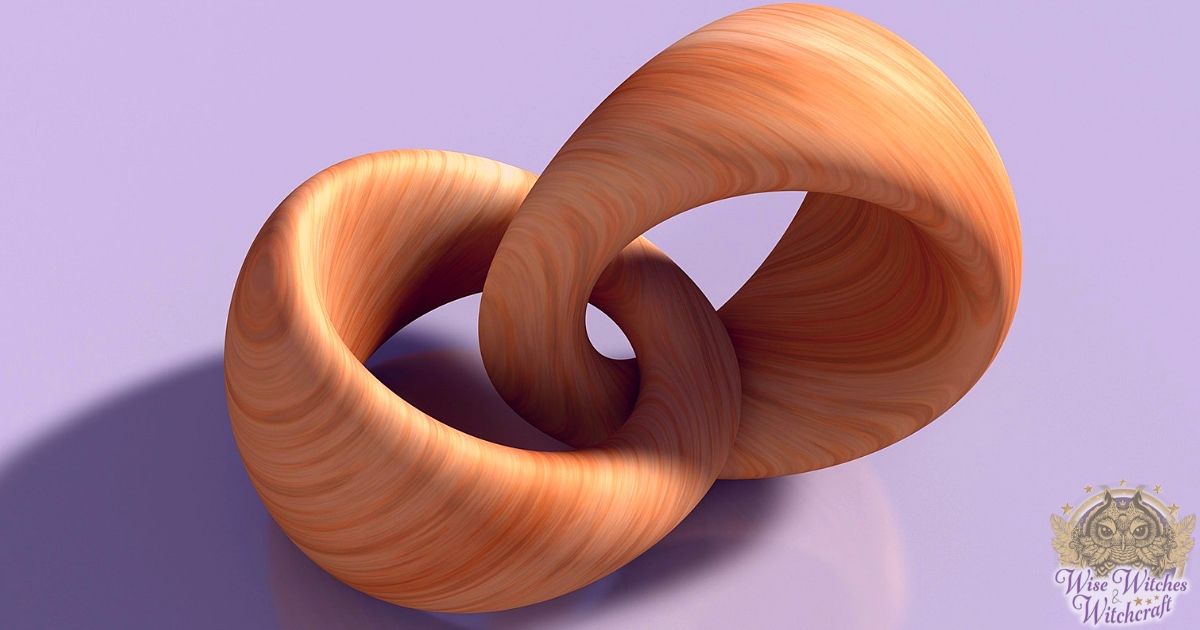 Just as the Doctrine of Signatures ties into the Law of Similars, the Law of Similars ties into what is commonly called Magickal Sympathy. This concept says that one part of life's network can affect another part even over vast distances through image magick, such as poppets.
For example, if someone three states away tells you his child has jaundice, you might use a lemon to represent the child in a healing spell. The lemon mirrors the color of the problem (Law of Similars), it bears purifying symbolism, and the energy you put into the lemon speeds healing (Magickal Sympathy).
The sympathy between the lemon and child improves by using a personal object or image bound to it.
What are the lessons here? Listen and look. What is nature's classroom trying to teach you? How is the Goddess speaking through nature? How do these signals affect the way you plan, plant, tend, and harvest your garden? As you answer these questions, your Witches gardening efforts are bound to get better and better.
Folk Wisdom for your Witch's Garden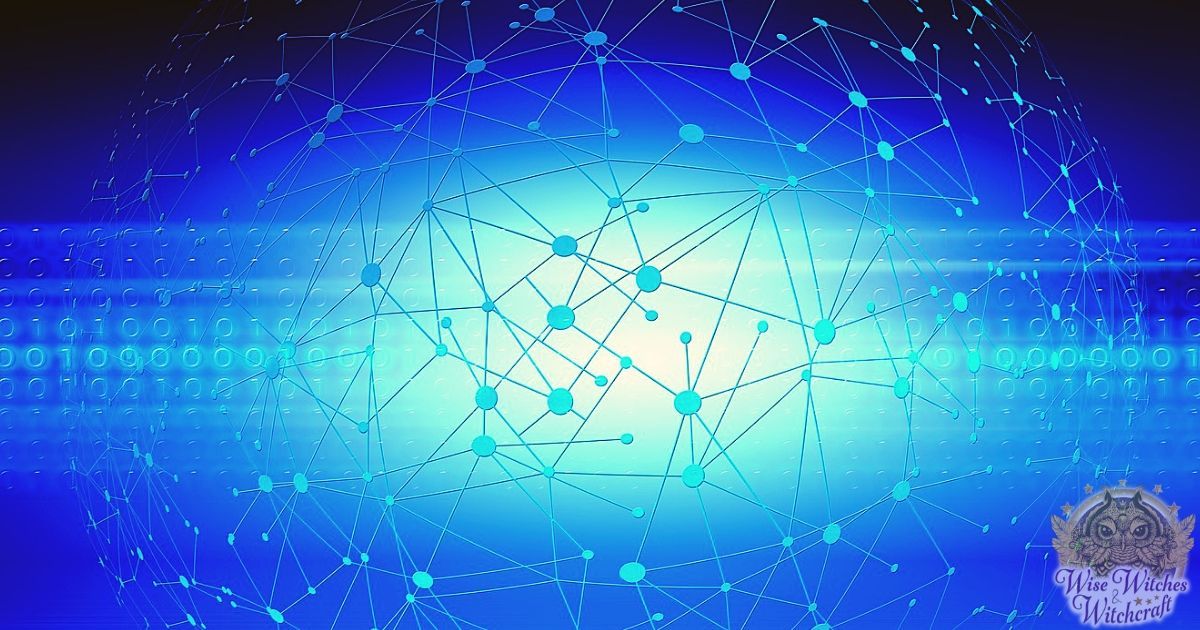 "Accept good advice gracefully-as long as it doesn't interfere with what you intended to do in the first place."
-Gene Brown
The Goddess-oriented gardener doesn't just use the language of nature as a teacher. She also gracefully takes ideas and advice from past and present "green thumbs," sensitively applying it to his or her own efforts. History and folkways represent a great wealth of Earth-friendly, people-friendly and practical approaches to what we wish to accomplish. Why not make the best use of it? Here is some pragmatic advice for your consideration:
Put corn doll scarecrows on small stakes around the garden, adorned with some bells to keep birds away. Corn dolls represent fertility and prosperity and act as a natural representation of any corn Goddess.
Revitalize your fields by adding a blend of milk, honey, and olive oil to your soil and bless it. According to Roman custom, this will enrich the soil and bring life back to the land.
Grow a hawthorn hedge around your garden to protect the energy you place therein.
Grow and carry marjoram to keep ill-intended magick away from you and your home.
Harvest your above-ground crops between 10 a.m. and 3 p.m., and root crops in the late afternoon, to preserve them.
Harvest herbs you plan to use for magick on Summer Solstice. It ensures the herbals you choose are more potent, according to ancient custom.
Save the ashes from your Yule log and mix them with the soil of your garden. These not only protect the home and attract good luck, but they are also said to improve plant growth.
Grow chamomile in your garden and sprinkle a chamomile tea over the earth. This is said to create a positive magickal atmosphere suited to any theme.
Use what you like in your own magical space. Maintain the meaning and joy in all your Goddess Garden efforts.
Adapted from, "Gardening with the Goddess," by Trish Telesco. All rights reserved.