Goddess & Magical Gardening – Cycles and the Seasons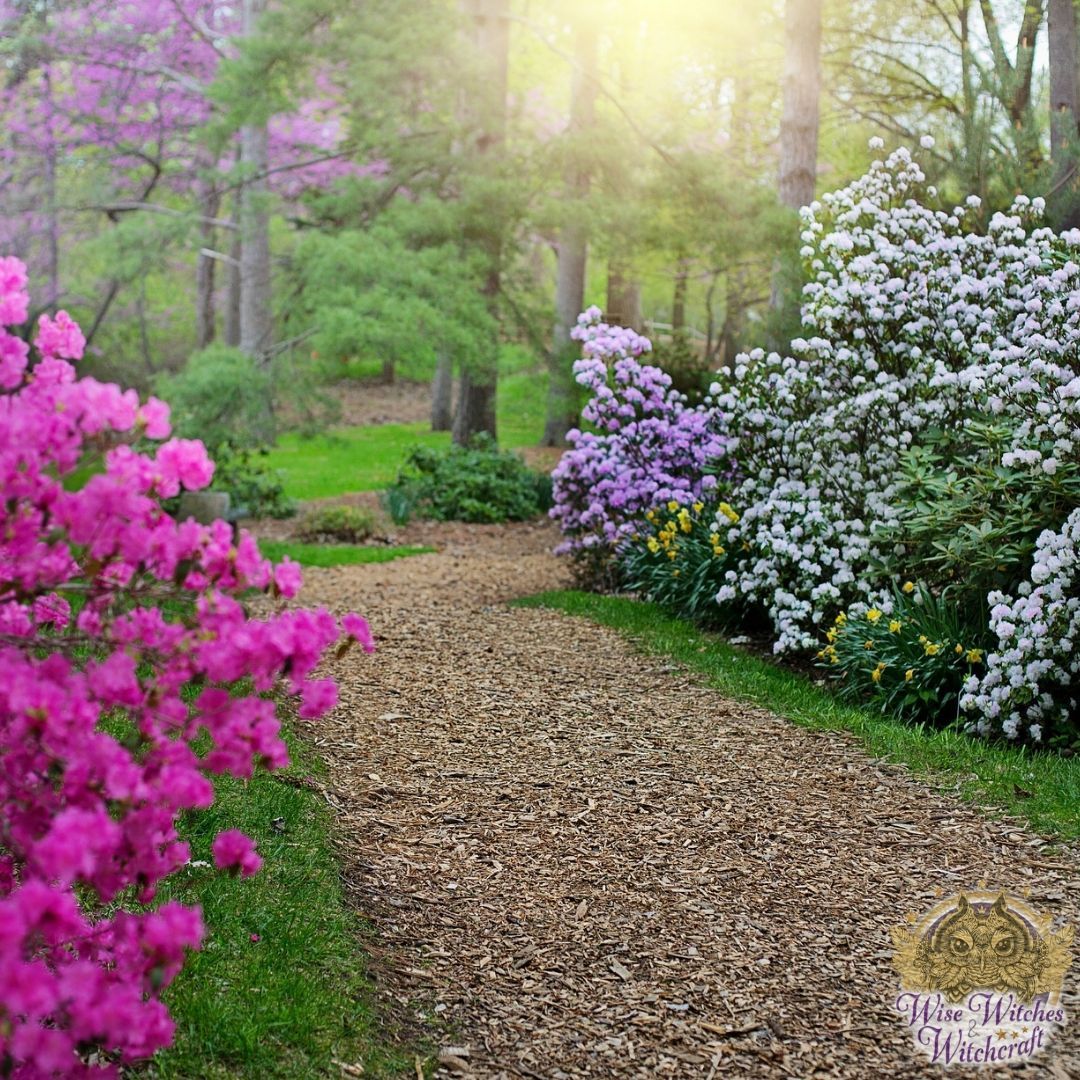 "The seed waits for its garden or ground where it will be sown."
-Zulu Proverb
Few of us live close to the land any more. We get busy and before we know it entire years have passed by with little notice of the changing seasons and the Earth's cycles. To be a successful magickal gardener, however, you have to commit yourself to forestall this trend. It's nearly impossible to work with the Earth's elements and energies when you're not paying attention to the Earth!
This doesn't mean buying a house in the country and turning to an agrarian lifestyle. In fact, re-attuning yourself to natural cycles requires very few changes other than the way you look at the world (and how you interpret what you see). That awareness translates into hardier Goddess and Witch Gardens.
Consider the differences in light entering your home first thing in the morning during Spring and Summer versus Fall and Winter. How does that brightness change the way you feel? Extending that idea, how does the sun's brightness change the way everything outside looks and feels? Doesn't everything seem more alive and vibrant when the sun is shining? Don't you often feel similarly revitalized when a lovely ray of sunlight greets the breakfast table? This very simple observation is an excellent example of how to begin reconnecting with nature in very substantive ways.
Environmental Changes Effects on Magical Plants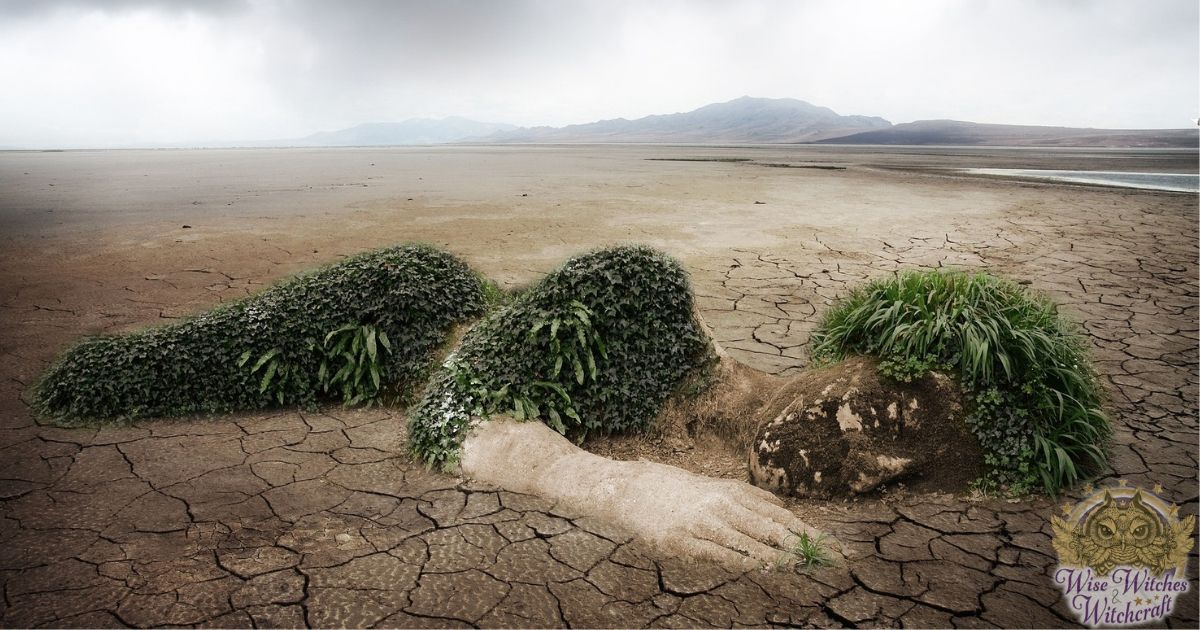 The magickal gardener wants to be sensitive to weather changes and how these shifts affect plants and the energy they bear. For example, in a Witch's garden garlic is traditionally considered a Fire herb because of its pungent aroma and strong flavor. But what about garlic that's been grown in a particularly rainy season? Might the garlic not be a little less Fire-oriented and even perhaps blend the energies of Water and Fire together. Similarly, if you harvest garlic during a wind storm, could that timing bring the Element of Air into play? Sure, it could. It's this kind of creative, intuitive insight that goddess gardening advocates.
And what about the way in which each plant grows? Goddess Gardening will never be an exact art, but we can use old-fashioned observation as a helpmate. Get to know your plants and what they like, then time your planting and harvesting accordingly.
Let's take aloe for example. This plant doesn't like drowning in water. Well-drained soil with a balance of light and shade makes it "happy." You can use this information when planning a plot, especially in its' placement. Then there's lavender who loves well-drained soil with lots of aeration. Add a little lime and full sunlight, and you have another thriving plant that can be used magically more effectively because you did your homework.
Sewing and Harvesting; Dawn to Dusk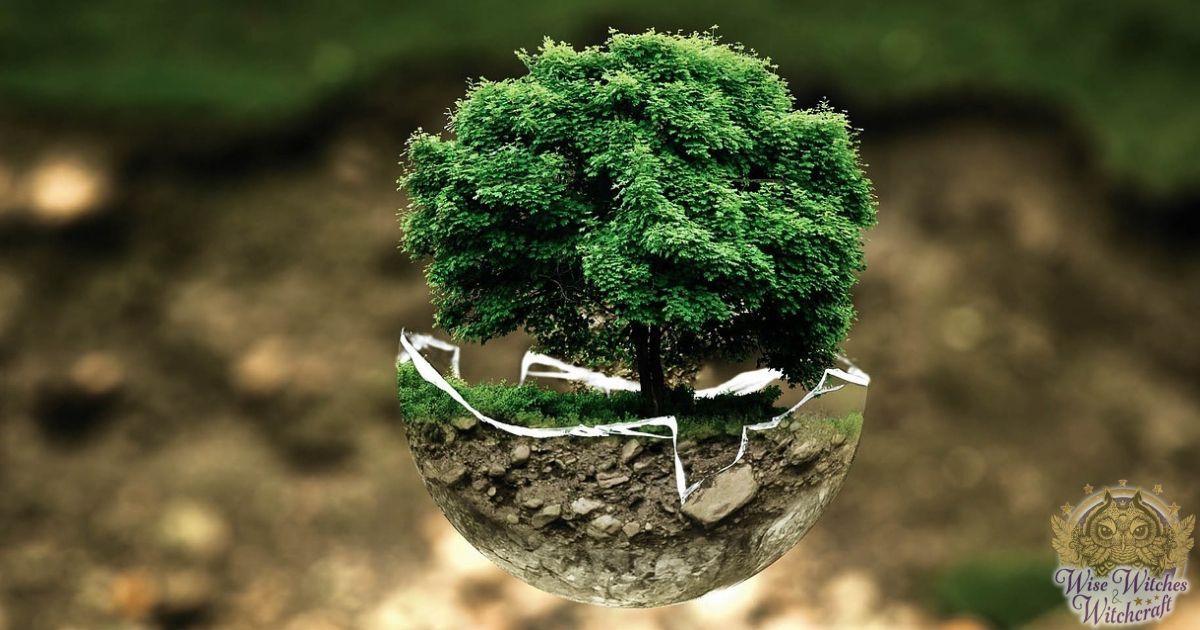 Besides learning about what specific plants like, there are other bits of ancient wisdom that we can use in timing our Goddess gardening efforts. For example, try harvesting your plants at dawn to encourage hope or a fresh beginning. Harvest at noon to empower Fire herbs and flowers, at dusk for plants being used in magick for closure, and at midnight to invoke the power of the witching hour.
What about indoor plants? You can still sow or harvest according to the magical symbolism of each season. Spring inspires abundance, creativity, and steady progress. Summer planting or harvesting produces greenery filled with energy for prosperity, power, well-being, socialization, and happiness. Moving your efforts into Fall attracts the vibrations o the harvest balanced against the need for the pragmatic use of resources. Winter efforts energize plants with home and hearth energies, as well as those for protection and honoring one's traditions.
It doesn't matter if you live in a four-season environment. You can still use this idea in your Witches Garden by following your local calendar and paying close attention to nature's signals. For example, when the early-year rainy season comes, that could be your Spring, no matter what month is showing on the calendar!
Article based on "Gardening with the Goddess," by Patricia Telesco. All Rights Reserved.