Goddess Gardens A-Z: Gauri – Garden of Compassion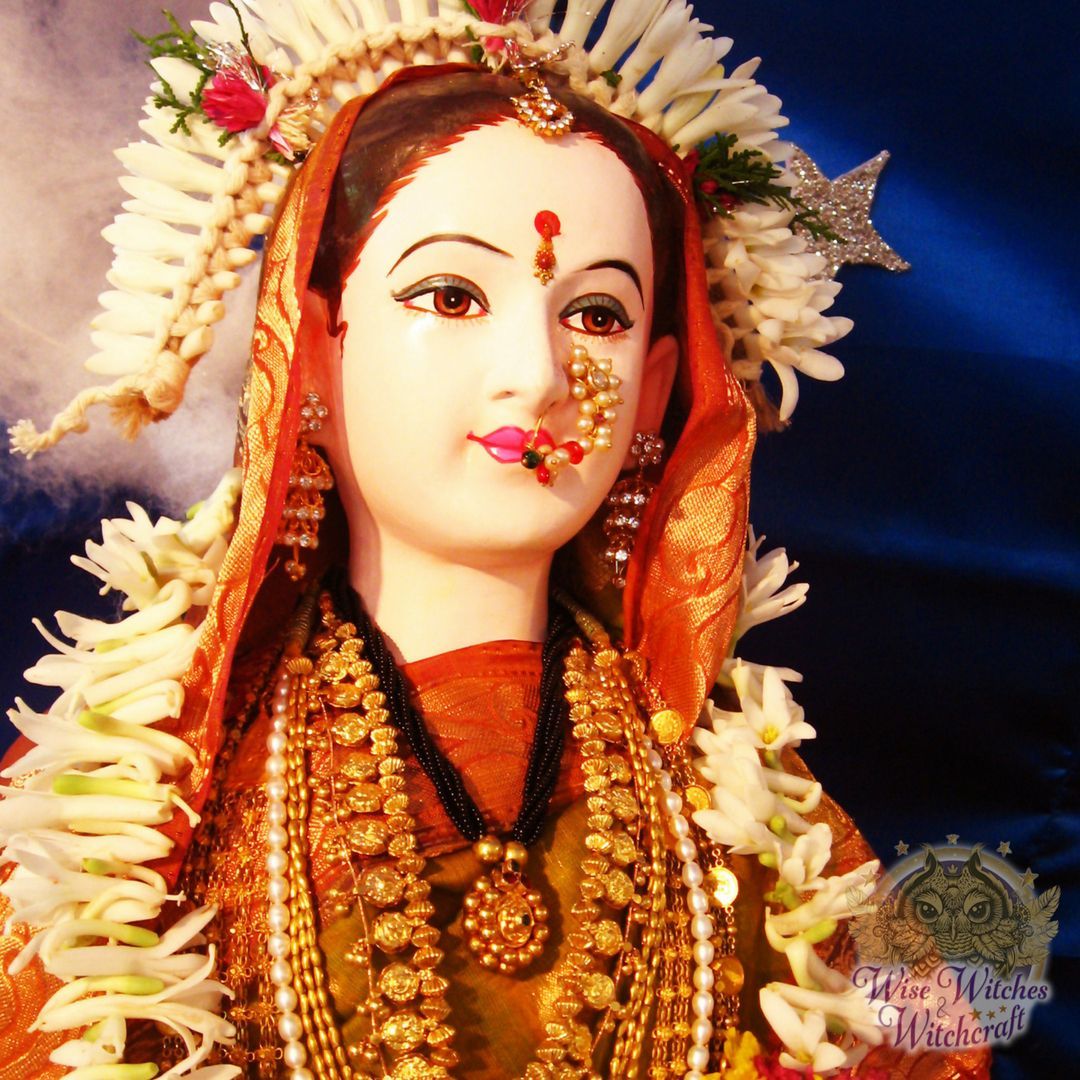 "Make no judgments where you have no compassion."
-Anne McCaffrey
Hindu writings speak of Gauri as the golden one. Her name is sometimes translated as "brilliant." This title reflected Gauri's incredible beauty, as well as her designation as the sky virgin. She lives in the heavens watching diligently over newlyweds and offering her blessings to those in need of compassion.
A Magickal Garden of Compassion for Honoring Gauri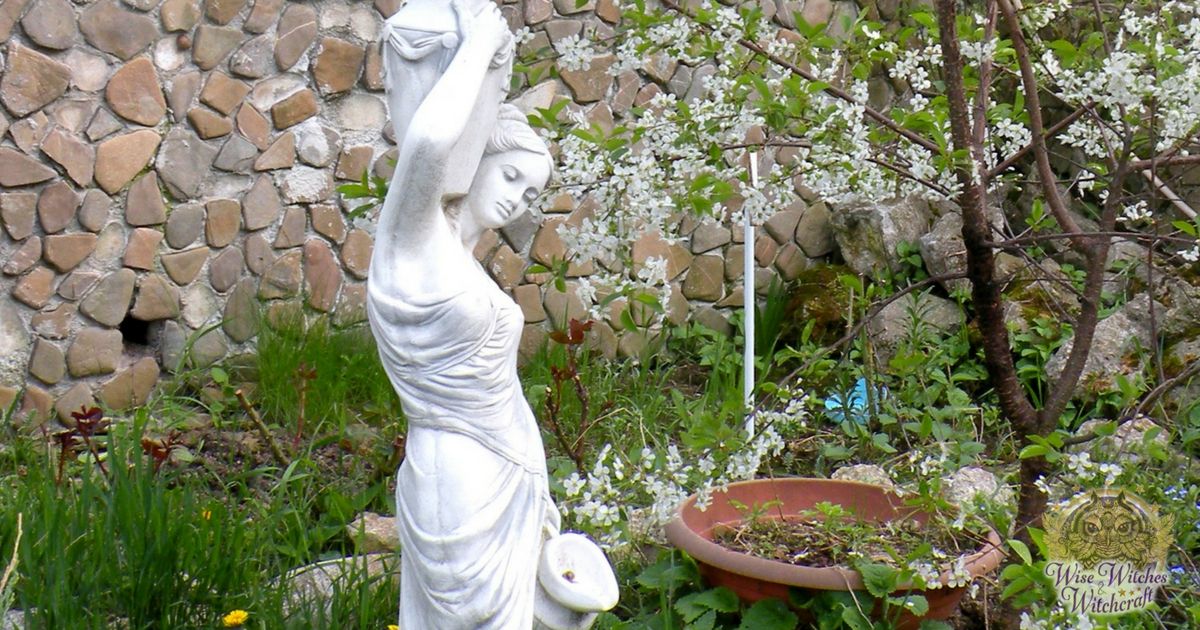 As the saying goes, what the world needs now is love (and compassion wouldn't hurt). In looking to your Gauri garden, think "random acts of kindness." Specifically, what can you grow here to use in gift giving or as donations to food pantries? Charity and good deeds warm this Goddess's heart and often bring the same back to you threefold. This becomes especially lovely when you are sharing with your community. That spreads all those good "vibes" around.
Gauri's magickal attributes include marital bliss, new beginnings, grace, kindness, sympathy, fertility, and abundance.
Sacred and Magick Plants
Prepare the land with an offering of any gold-color liqueur and honey, both traditional offerings for this Goddess. Any type of balsam is sacred to her (this would could be used as bed cover over landscape fabric). Beyond this, look to food crops (vegetables) or items you use regularly in crafts with present-making in mind.
Magickal Garden Patterns and Designs
Visualize kindness and charity as an outward-moving spiral that never really ends; we often cannot see everyone it touches. Create this pattern using pavers or stones as borders that slowly disappear into the ground at the largest end so that the opening looks like it continues into the earth!
Correspondences for Magic: Stones, Minerals, Crystals, and Shells
All yellow and gold-toned stones are perfect, as are seashells, representing an ongoing eddy of generous energy.
Magick Correspondences for Colors
Yellow, gold, and white (with small accents of blue highlight the goddess's sky aspect).
Decorative and Magical Garden Embellishments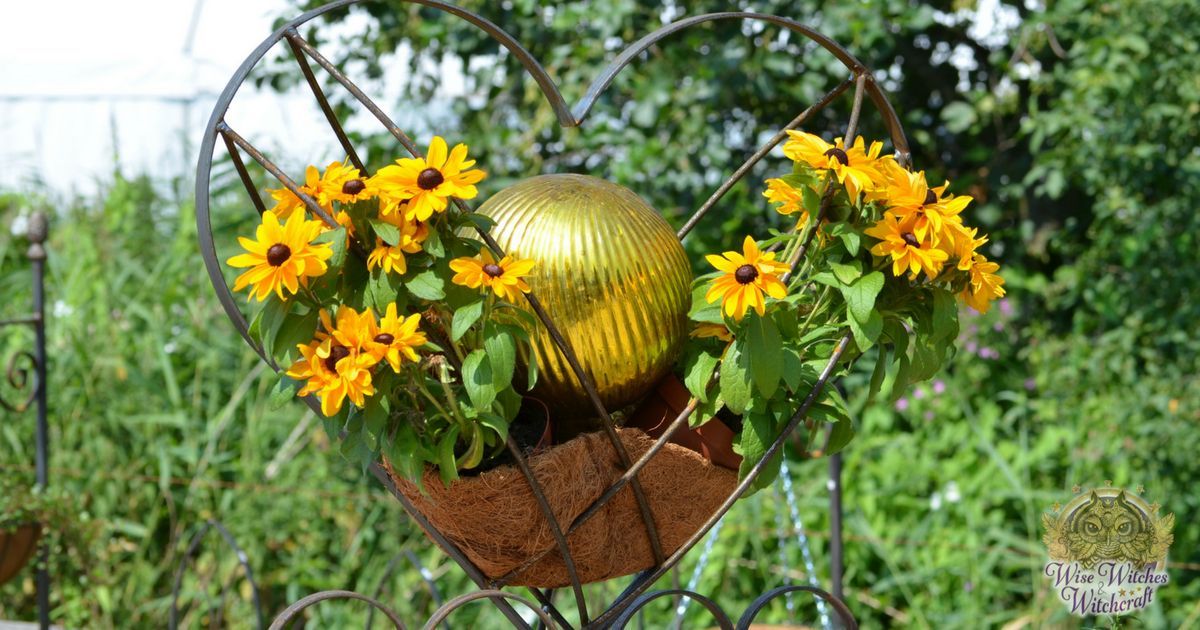 This is purely personal. If charity and kindness could be rolled into a statue or decorative item, what would it be to you? Some people use solar images, because the sun is associated with blessings. Or add a water fountain tying into the emotional aspects of this Goddess (an outpouring of kindness!).
Selecting a Cardinal Direction for Your Magical Work
Gentle kindness has strong Water overtones, so perhaps West. For Feng Shui the direction of service and charity is Northwest.
Adaptations for a Magic Garden
Garden balsam grows quite nicely indoors because it doesn't require a deep root bed. Choose the yellow variety in keeping with the golden theme. Put this in a sunny window to encourage benevolence in the home.
After-Harvest Applications: Making the Garden's Benefits Last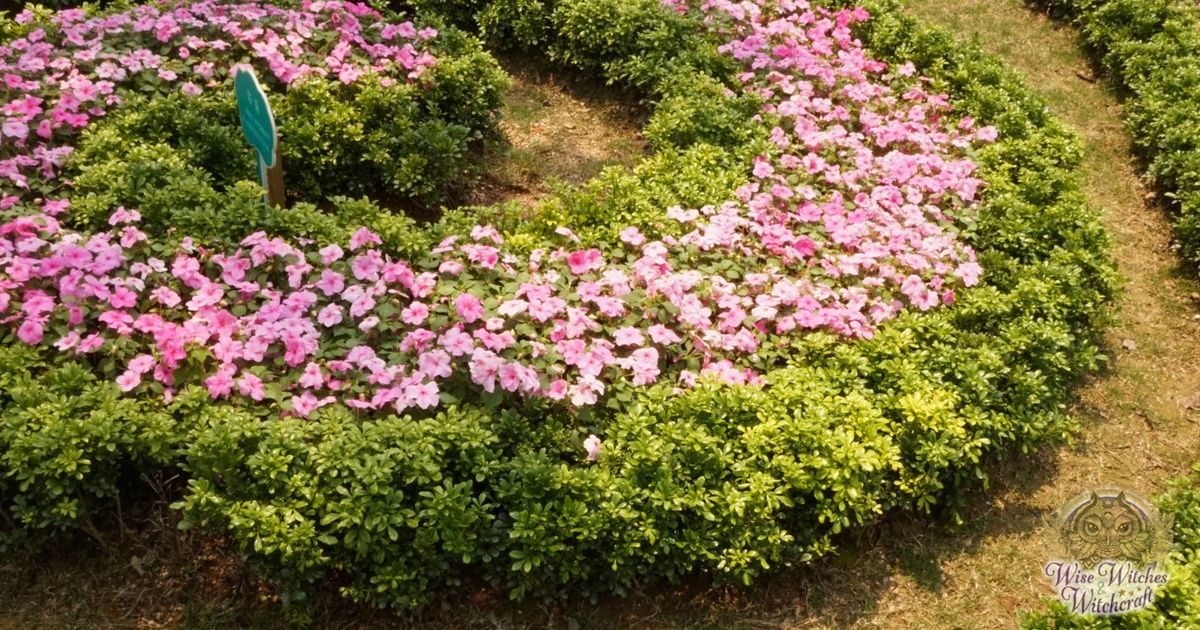 If possible, harvest your compassion components in August, the month when Gauri's festivals were traditionally held. Bless them and bundle them up, leaving them anonymously for those in need.
When you feel a little beat up by life, carry a snippet from Gauri's garden close to your heart to help heal your emotional wounds.
Adapted from "Gardening with the Goddess," by Patricia Telesco. All rights reserved.