Goddess Gardens A to Z: Cerridwen – A Potion Garden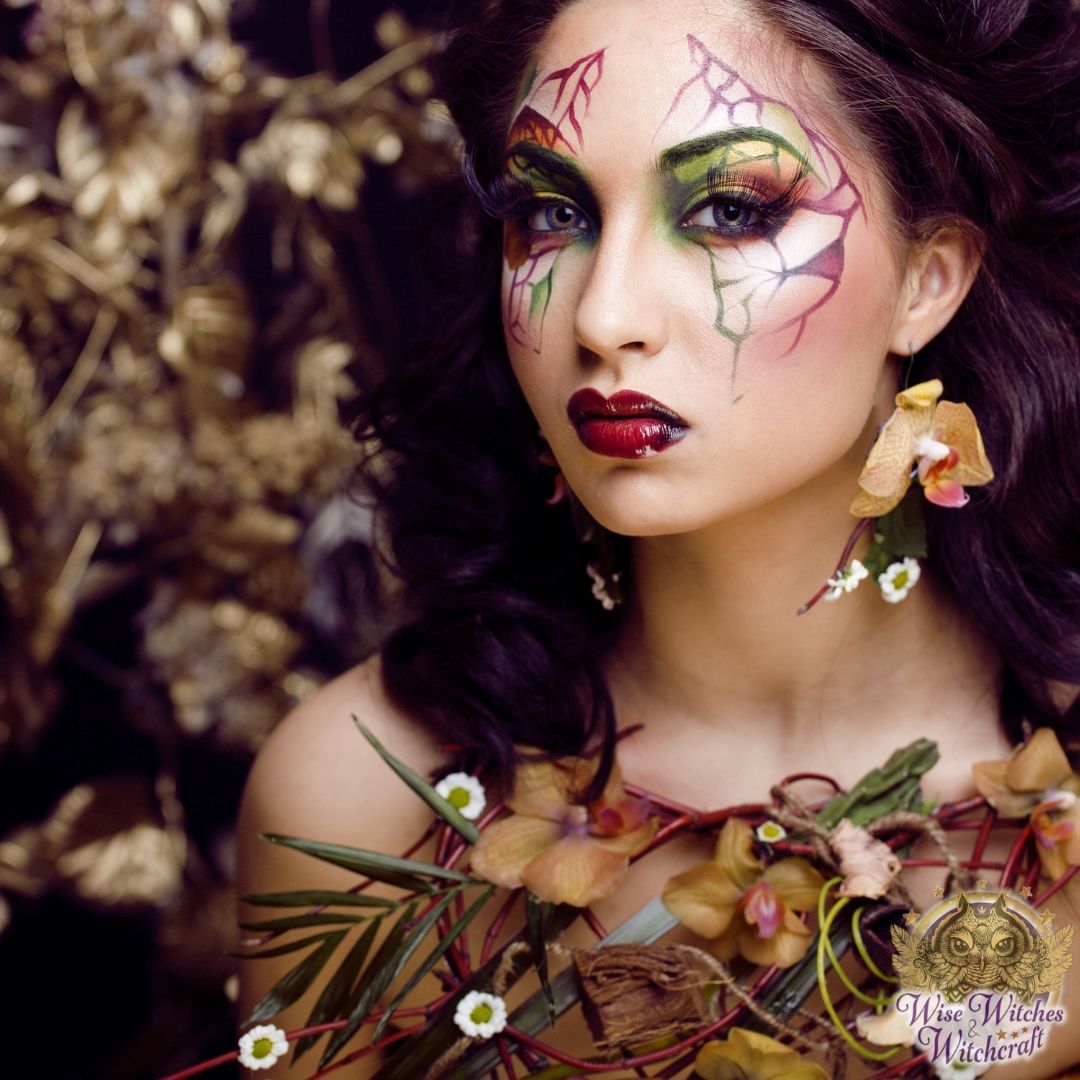 "Double, double, toil and trouble, fire burn and cauldron bubble."
-Shakespeare
Although Shakespeare is known as the source of the quote, Cerridwen had the idea for making potions in a cauldron long before he was ever born! According to lore, Cerridwen lived on an island in Lake Tegid, where she diligently brewed a potent potion for her son. This potion was filled with all the ingredients to make him wise, creative, and knowledgeable.
A Magickal Potion Garden for the Goddess Cerridwen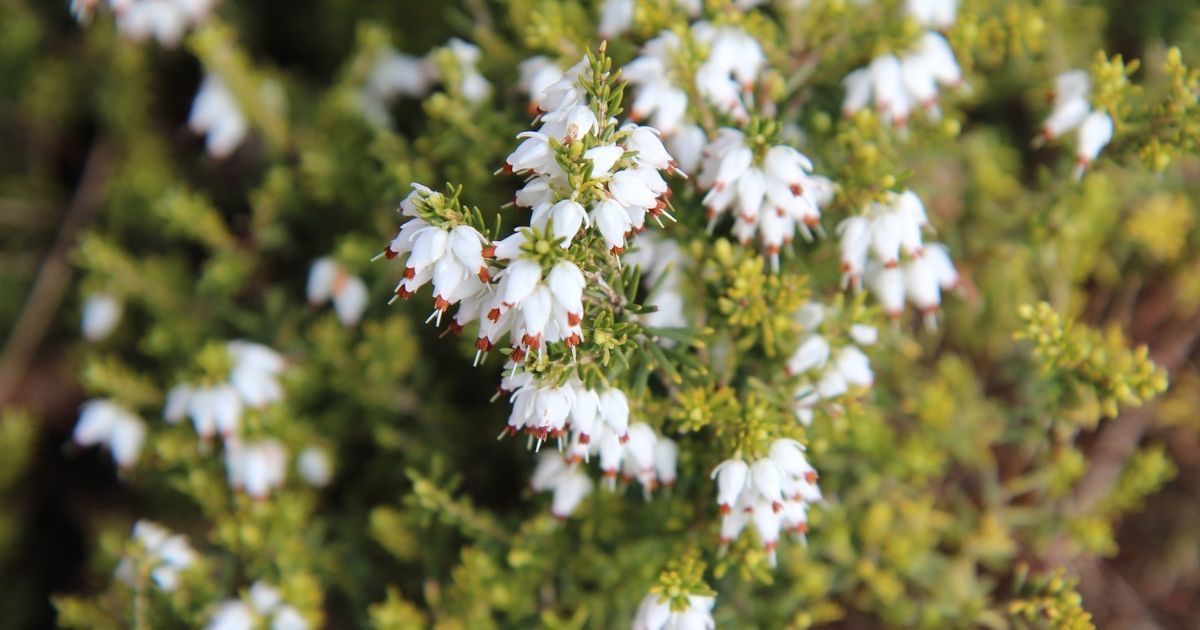 Unfortunately, a young mortal by the name of Gwion accidentally partook of a few drops of the elixir and received all of its benefits. Cerridwen was angered by this and followed Gwion unceasingly. During the chase, the two tried to fool each other with shapeshifting magick. At last, Cerridwen caught and consumed Gwion in the form of a grain of wheat from which a child would grow. This child became the most celebrated bard in Welsh legend, none other than Taliesin. Talk about the power of making good out of a bad situation!
This has always been a favorite story of ours because we love music and tall-tales. For artists and dreamers in all walks of life, Cerridwen offers hope and renewal−both of which blossom in her garden just waiting for us to pluck!
Cerridwen's magickal attributes include wisdom, inspiration, the moon, the muse, Nature, spellcraft, learning, herbal arts, potions, shapeshifting, and glamoury.
Sacred Magickal Plants to Honor Cerridwen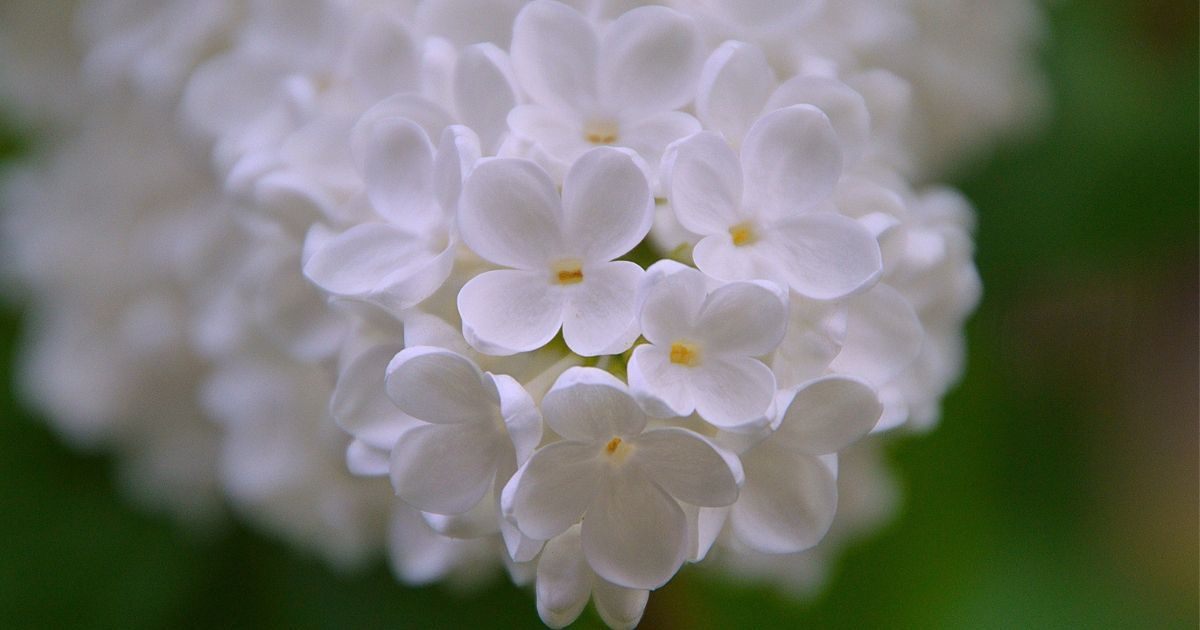 Cerridwen was also known as the White Lady, any white plants are suited to Cerridwen's garden. Second to this, look for plants that you personally use regularly in potions. In particular, consider popular components like white roses, lily, white lilac, and white heather.
In preparing your garden, make an offering of cakes and wine to Cerridwen (traditional to her rituals), breaking and pouring these into the land to enrich it with her power.
Patterns for a Garden Honoring Cerridwen
Anything that integrates the number six (six segments, six points, etc.) is appropriate because there were six ingredients Cerridwen's potion. You might also shape the garden like a crescent moon, because of Cerridwen's strong lunar associations.
Magickal Correspondences: Stones, Minerals, Crystals, and Shell
To stress Cerridwen's knowledge and learning aspects, use aventurine and fluorite. For creativity, use egg-shaped stones or green quartz.
Color Magick Correspondences for the Goddess Cerridwen
White.
Decorative and Magickal Touches in Your Garden for Some Witchy Charm
Cerridwen turned into four animals during her pursuit of Gwion – a greyhound, otter, hawk, and hen, so statuary of these creatures works nicely. The hawk might go in the East for Air, the otter in the West for Water, the hen in the North for Earth, and the greyhound in the South for Fire because of its speed.
Also, don't overlook the possibility of putting a large cauldron somewhere in your garden. You can let it collect rainwater with which to asperge your sacred spaces or make potions.
Choosing the Cardinal Direction for Your Magic Garden
In magick, East is the direction from which creative winds come to motivate and inspire us. In Feng Shui, Northeast is the direction of learning, Southeast the area for inventiveness, and West the direction for the color white.
Witchy Magickal Adaptations
White heather fares pretty well indoors, and you can snip this in such a way it has six distinct segments. Place the heather in a window that receives moonlight or an Eastern-facing window to increase Cerridwen's energy in the plant.
The Magic Garden that Keeps Giving: After the Harvest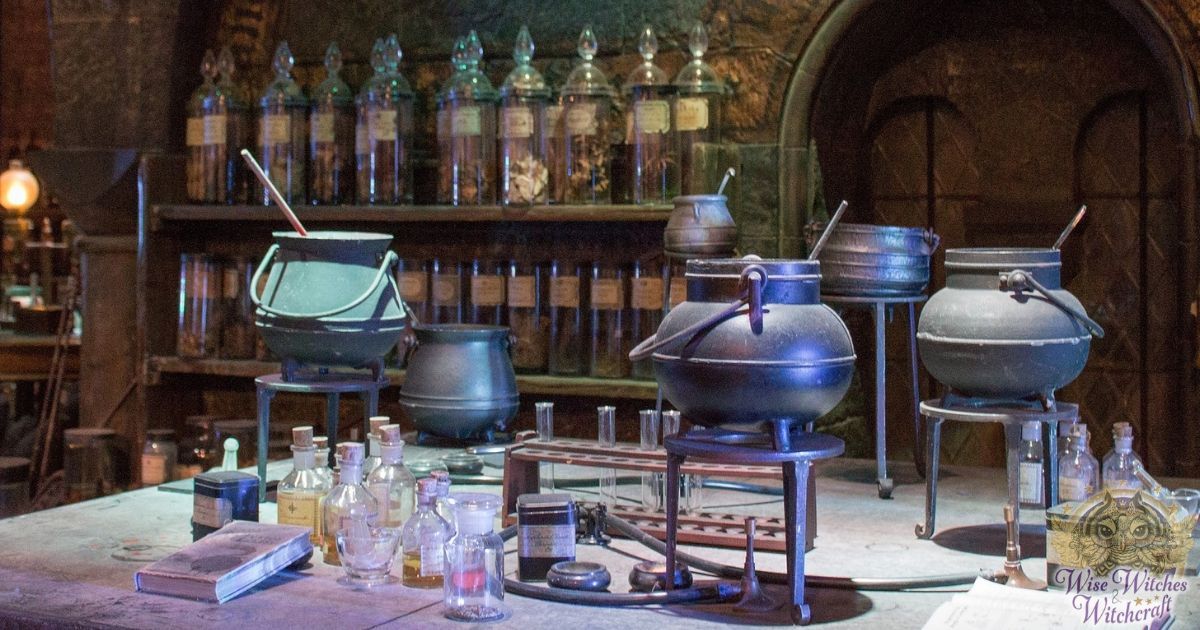 Make potions, of course! The type of potion depends much on your goal, but if possible use six ingredients to honor Cerridwen. Bear in mind ingredients should be edible if you plan to consume the potion. The basic recipe for most tea-like potions is one teaspoon fresh herb to one cup of water steeped. If you're using six different ingredients, I suggest decreasing the overall amount of herb used to about one-half teaspoon each and increasing the water to two cups so that the final flavor isn't overwhelming.
Note: You may also steep herbs and flowers in wine as an alternative base.