Magical Blessing Ritual for Pagans, Wiccans and Witches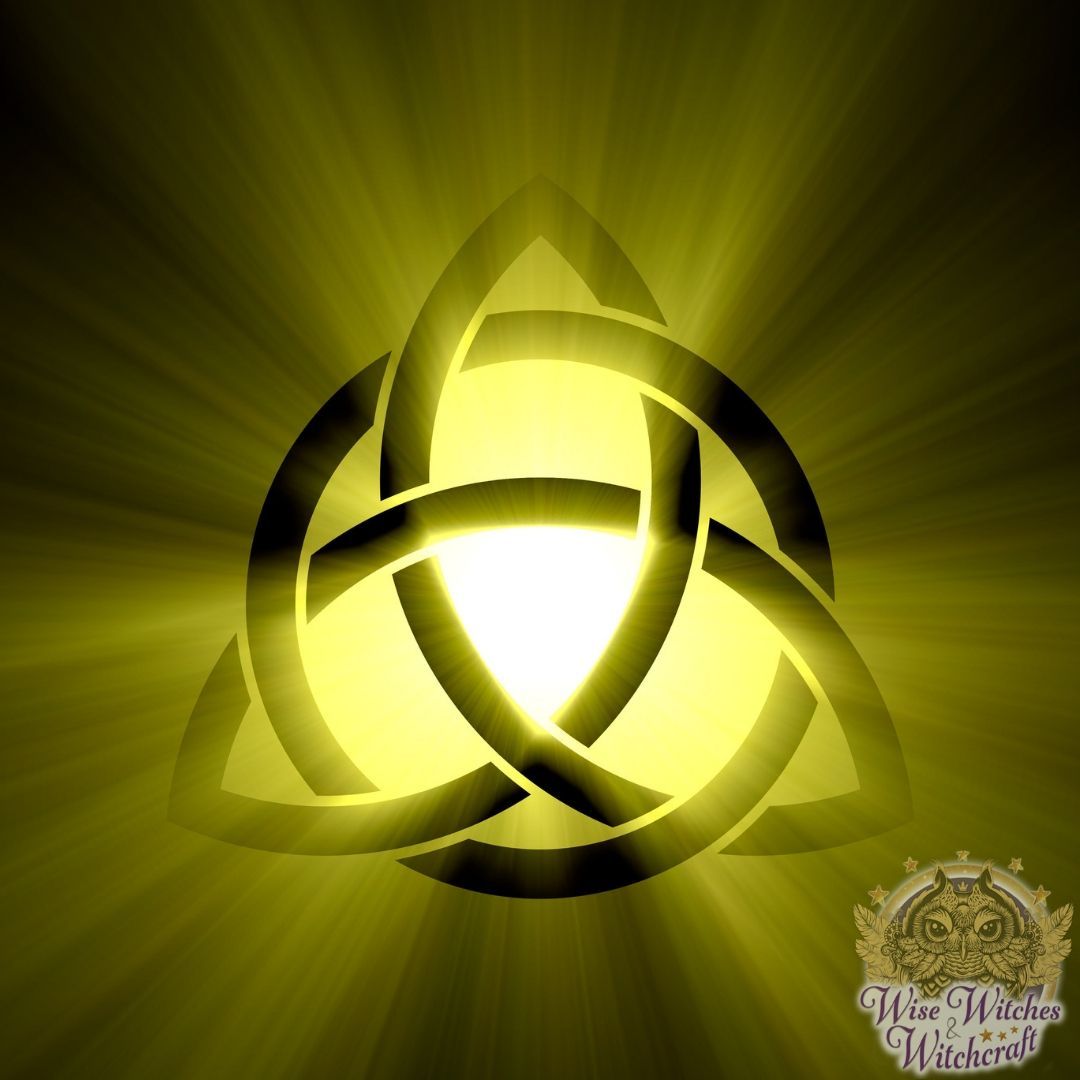 "Live your truth. Express your love. Share your enthusiasm. Take action towards your dreams. Walk your talk. Dance and sing to your music. Embrace your blessings. Make today worth remembering."
– Steve Maraboli
What is Magical Blessing? We talk about our blessings at various moments in life, reflecting on the "good stuff" that has come our way. What a blessing constitutes to each person varies. For some, it's good friends. For others, it's a stable job, loving home or good health. Having said that the idea of an active "blessing" is a little different.
Magical Blessings: To "Bless" as a Verb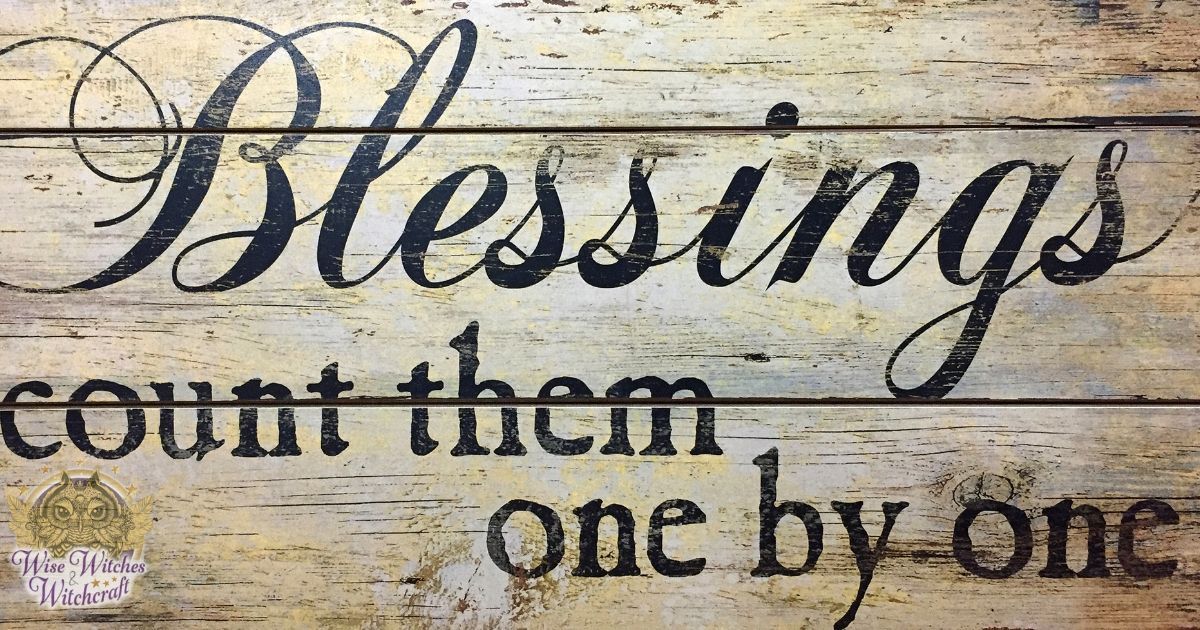 The dictionary defines blessing as asking the Divine to impart favor, grace or specific positive attributes through a religious rite. In Old English, there was an underlying implication that blessing included some sort of marking indicating consecration (often one of blood). In some ways, this resembles a blood oath between people, except in this case the anointing has a more personal meaning.
There are a lot of times when we may want to bring Spirit to bear for blessings. Examples include:
Self-blessing on special dates (such as your birthday) or times of need.
Blessing a new pet when it comes into the home, which also improves your rapport with the animal.
Enacting a blessing for friends or a couple beginning a new stage in their life like going to college or a handfasting.
Consecrating your home as a means of sacred protection and attracting joy.
Dedicating your magical tools or charging your spell components.
Sanctifying land that you use for rituals and educational spiritual gatherings.
Invoking specific aid for something in need, like a community group that's failing or even a sick tree in your yard.
Celebrating the birth of a child (Navajo tradition calls this a "blessingway," Hindus observe Simantonnyana in the 7th month of pregnancy using prayer as the conduit).
There are certainly many more applications for blessing, but this will get you started.
Basic Magical Blessing Ritual Format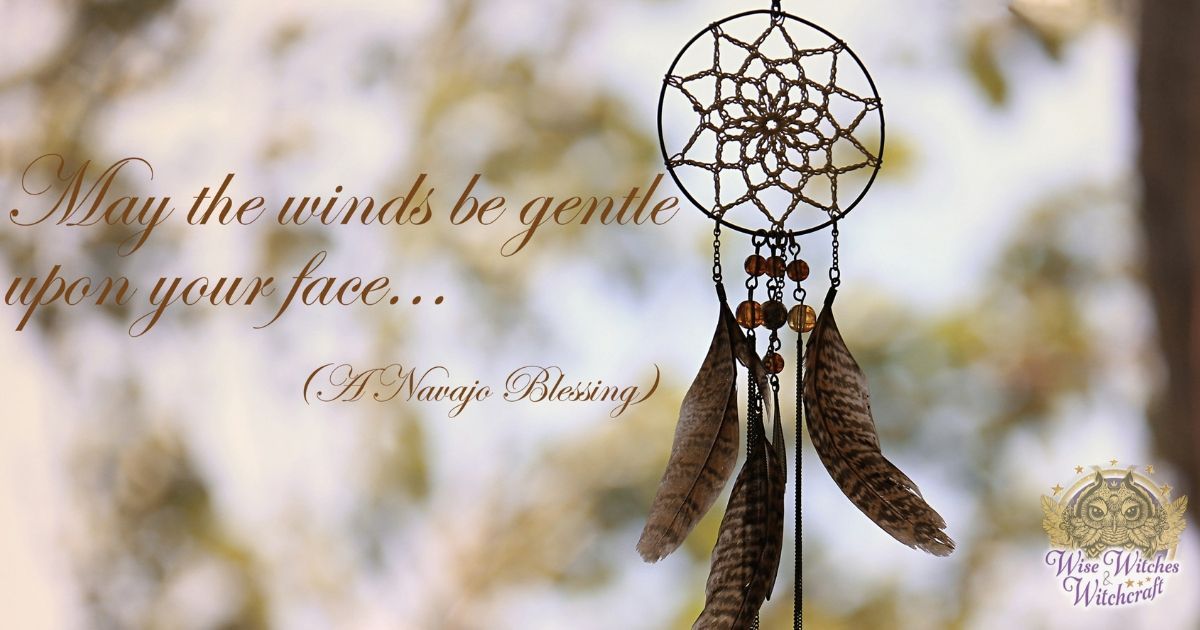 The purpose of this ritual is to be a "generic" blessing rite that you can customize to suit the item, person, or space to whom the blessings are being extended. The more you personalize the process, the better your results become. The purpose of ritual, in general, is that of attuning yourself, others, or items to specific energies and then manifesting those energies. Actualization supports that overall goal.
Personal Preparation and the Sacred Space for Blessings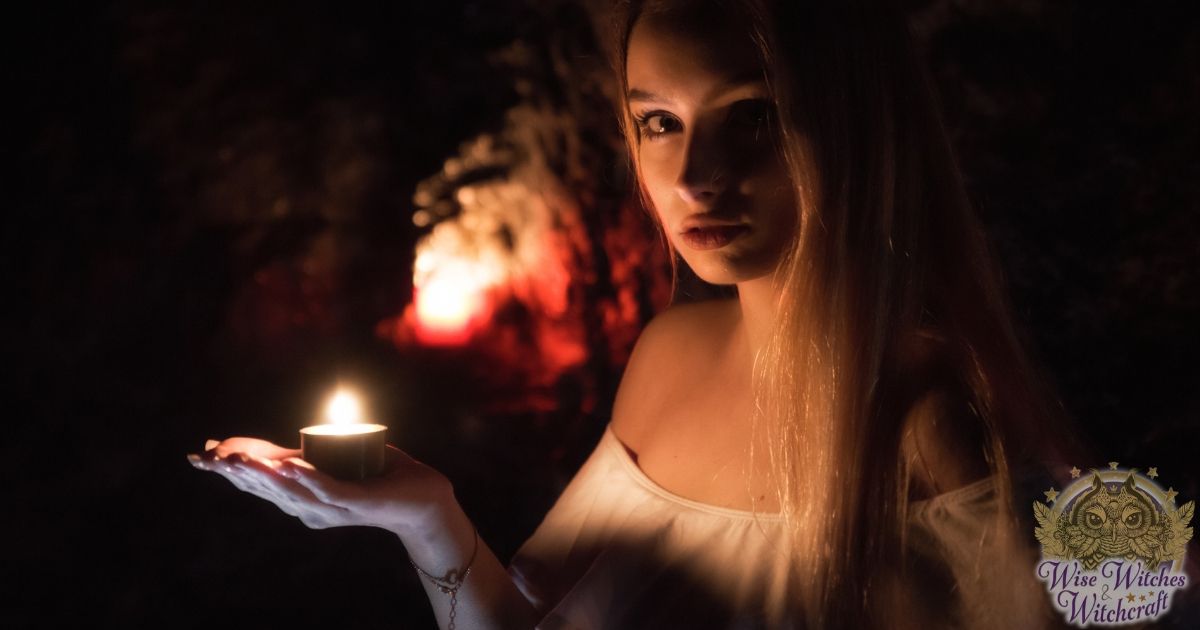 This is going to depend a lot on what you're blessing. For example when:
Extending good energies to a friend or family member who cannot be present, have a picture of that person on which to focus.
Blessing pets, you want to avoid a lot of flames, which can spook them. Instead, use incense (a gentle "fire" with symbolic aroma), water sprinkling, or even petting with your hand as the conduit of energy.
Invoking the Divine for blessings on your home have some item that represents that Being. For example, if you follow a Native American tradition, burn pine incense for the Great Spirit. There's an extra benefit here that pine cleanses negative energy.
Blessing food: Dinner time prayer has disappeared in many modern homes, but this is a perfectly acceptable means for saturating your meal with healthy vibrations. You can write a prayer in advance or just speak from your heart.
Invocation for a Blessing Ritual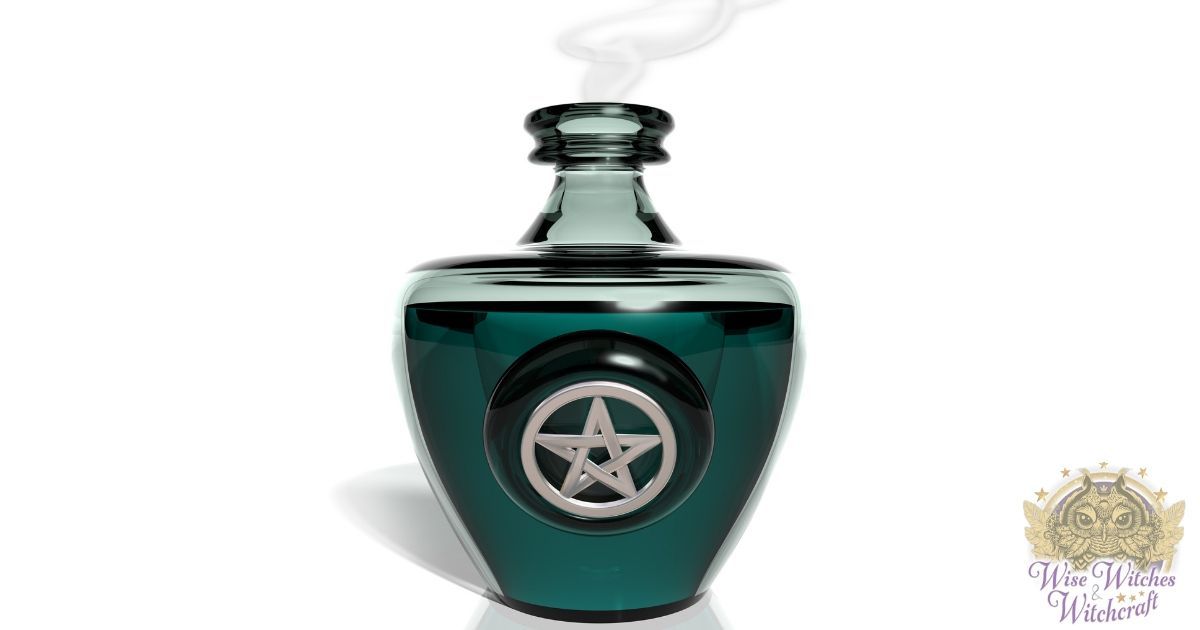 Remember that "invoke" is an appeal or invitation, not a command. You are dealing with Elemental and Divine powers which you trust for answering your call for aid. Trying to boss them around is a really bad form (not to mention a waste of time)!
Please adapt this invocation so it applies more specifically to that which is being blessed. This sets up a sympathetic atmosphere in the sacred space that's aimed toward your goal from the outset.
Example of Invocation Wording for Blessing Rites
To the East: [Open your arms, close your eyes, and breathe deeply.] Welcome, Winds of blessing! Guardians of the East, stand watch over this sacred space as I/we call in energy to inspire and motivate positive Magick for _______ [fill in the blank with the name of the item, person, or animal being blessed].
To the South: [Open your arms and keep your eyes open— South is the region associated with your eyes because of sunlight.] Welcome, Fires of blessing! Guardians of the South, stand watch over this sacred space as I/we call in your power to purify and energize Magick in _______.
To the West: [Put your arms down, elbows at your hips, palms outward as if to meet an ocean wave.] Welcome, Waters of Blessing! Guardians of the West, stand watch over this sacred space as I/we call in energy to heal and nurture Magick in ______.
To the North: [Crouch down and put your fingers on the floor—if you're outdoors actually plant them into the soil to connect with the earth. Welcome, Earth of Blessing! Guardians of the North, stand watch over this sacred space as I/we call in your power to give _______ firm foundations and Magickal growth.
So be it.
Meditation & Visualization for Wiccan or Pagan Blessings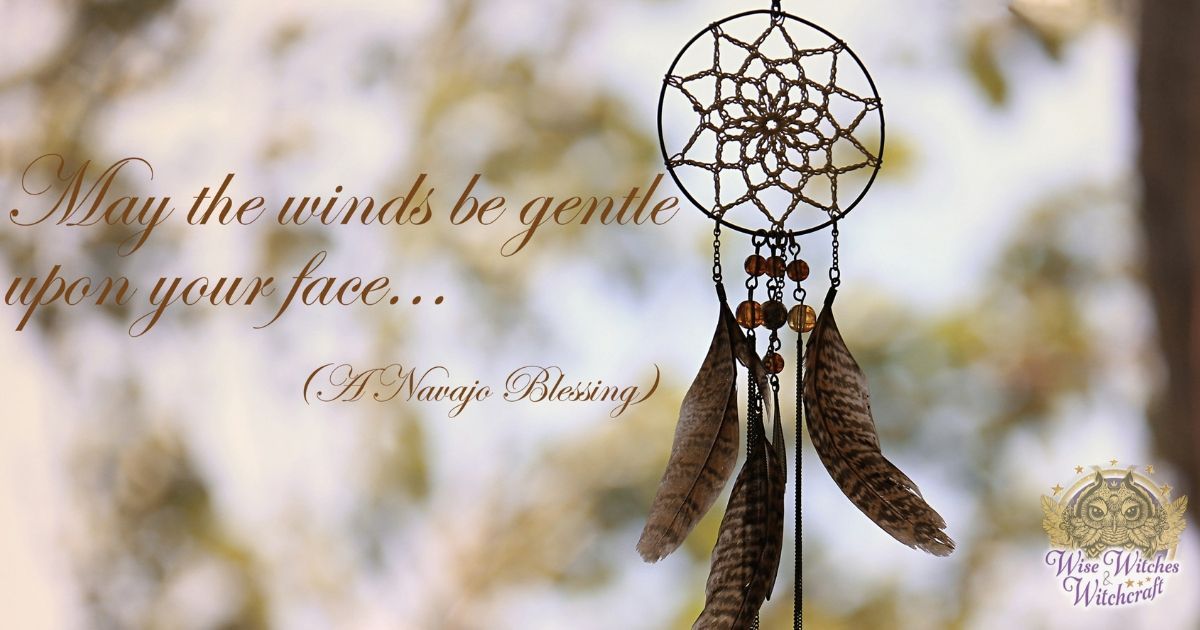 Using meditation and visualization in blessings might be best suited to objects. Pets and children probably won't sit still long enough for this element of the rite, and adults may not want to stand (or sit) while this goes on. However, when you are directing energy into an item, this activity becomes easier.
Sample Meditation for Magical Blessing
This meditation/visualization is aimed at drawing down white-light energy and directing it toward the person, item, or object you're blessing. It helps to have the focus of this ritual present or something that represents it that you can hold in your hands or place just beneath your palms.
Begin by getting comfortable and placing the symbolic or literal item toward which blessing is going either in your hands or on the floor in front of you. If the object is in your hands just hold it during the visualization; if it's on the ground, sit close by, and keep your hands over the top with the palms down (this allows energy to go through the center of your hands, which is a very traditional means of blessing in many of the world's spiritual traditions).
[wisew_rectangle_large align="left"]Keep the intended purpose of your blessing in mind. For example, if you are energizing a spell component what does that item symbolize in your spell? That focus should remain in the back of your mind while you visualize.
Close your eyes. Breathe deeply and begin imagining a swirling white-blue light forming over your head. It twirls clockwise and shimmers with life. This light becomes a funnel that moves downward through the top of your head, through your neck, into your arms, and through your palms into the thing being blessed. You may feel warmer or slightly tingly as this happens but try just to relax and let the flow happen.
Think of yourself like a pipe, and your hands as the faucet for the energy you're directing. Slowly the swirl above you totally empties itself through your hands. The item should now appear in your mind's eye as if it's filled to overflowing with the same white-light energy. When it does, the main part of this working is completed.
Other Activities
If you follow a particular God or Goddess, this is an excellent time to offer gratitude for His or Her blessings. You could integrate this into the dismissal of sacred space.
Closing the Blessing Ritual and Sacred Circle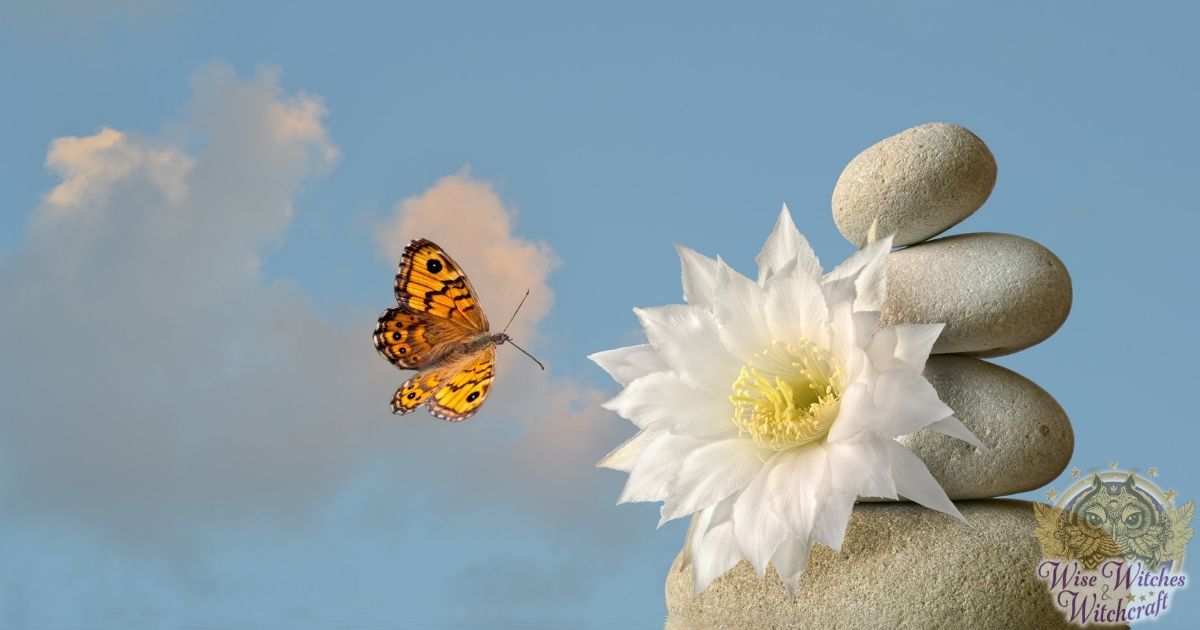 Dismiss the Quarters in any way you feel suitable. Here is one that's simple and meaningful:
Earth, Fire, Water, Wind
Today the blessings will begin
Sparks, Soil, Air, and Wave
Thank you for the blessings you gave!
And as to the Universe your Powers release
May the Magick never cease!
Adapted from the "Teen Book of Shadows," by Patricia Telesco. All rights reserved.