5 Powerful Money Magic Rituals
"Ritual is the way you carry the presence of the sacred. Ritual is the spark that must not go out."
−Christina Baldwin
For those times when you want a more formal atmosphere in which to weave magick for enrichment," the ritual space is a perfect choice. For many of us, the word ritual engenders memories of long Sunday sermons and fidgeting in a pew. Magick need not be like that. In fact, ritual as a life-affirming process has the potential of being anything but boring or tedious. In this case your focus for ritual are ways of improving your financial situation and maintaining your bottom line on an even keel…. perhaps even a little windfall here or there!
The rituals that follow use a basic Wiccan format, but you can adjust them in any way necessary for your Path and Vision.
Money Magic Ritual #1: New Job, Raise, or Promotion Ritual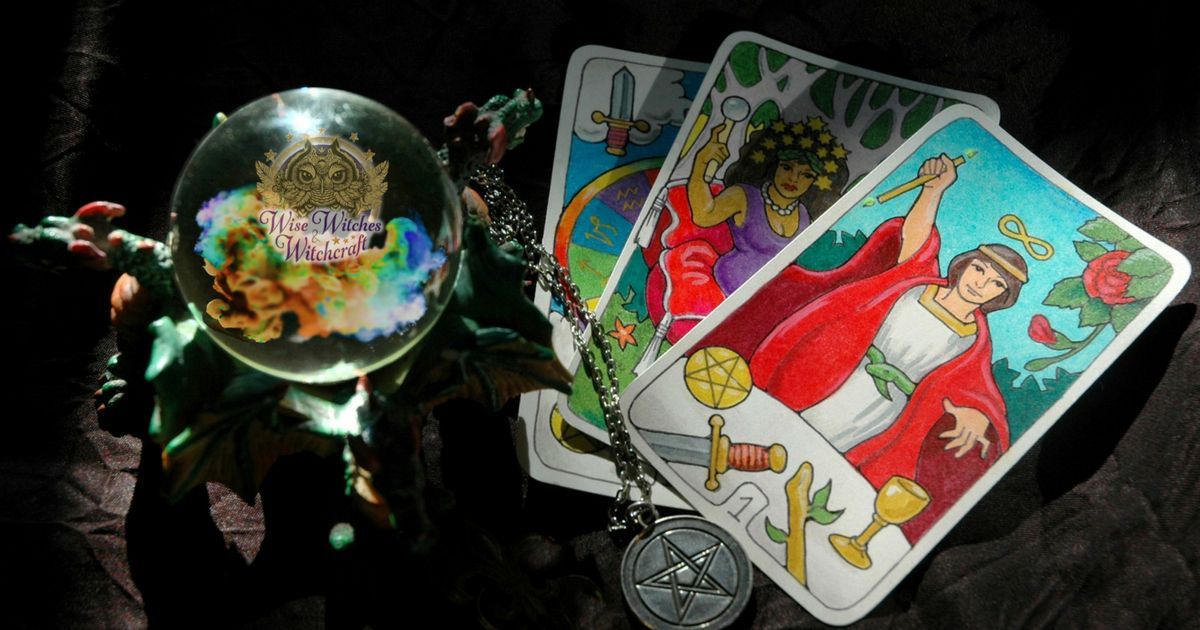 A little word of warning about this ritual. Very frequently the results seem to be that the new job, raise, or promotion requires more work, focus, or dedication than your present one (unless you're being worked to death for little money). This increase may only be temporary to achieve the main goal, but it's a way that the universe keeps us honest. Stop and ask yourself if you're ready to accept the manner in which the Divine answers this request, even if it's not your vision of what should happen!
Additionally, it is one thing to wish to follow your bliss, but in reality "bliss" often doesn't pay well unless you're very clever. The grass is often greener on the other side only until you get there. Then you discover the window you were looking through was tinted! So, the phrase "think before you leap" applies to magick, too!
What you'll need: A business card or other small item that represents an immediate supervisor at your current job (the person who oversees raises or advancement). Alternatively, the business cards collected from recent interviews that seemed to hold promise. Also, a reflective piece of paper (such as silver wrapping paper or aluminum foil), and a braided green, white, and blue string. Place all these items along with a red candle (for energy) on your altar.
Calling the Quarters: Begin this invocation in the North (the money and security center of the circle) and proceed around clockwise, saying:
"Watchtower of the North, I call and charge you. Stand alert, and bring with you solid ground on which to build my dreams.
Watchtower of the East I call and charge you. Stand alert, and bring with you a fair wind by which to set my course.
Watchtower of the South I call and charge you. Stand alert, and bring with you the light of understanding to guide my decisions and efforts.
Watchtower of the West I call and charge you. Stand alert, and bring with you the waters of transformation and inspiration to enliven my soul."
Go to the red candle and light it, saying:
"Fire of power, fire of change, fire of spirit, fires of creation, bum bright in this space, in my heart, in my life. I put my prayers and wishes before you in truthfulness. I need _____ (fill in with the specifics of your situation. Use words with which you're comfortable). So be it."
Now collect the business cards you've gathered. Enfold them in the reflective paper (shiny side in), then tie with the string, saying:
"Green for prosperity and growth;
White for protection and Spirit's guidance;
Blue for happiness and inner peace;
reflect on my request, turn your mind to thoughts of me.
By my will this spell is freed!"
Carry the bundle with you to the office or to second interviews. The reflective surface of the paper helps the person represented by the card "reflect" on your qualifications and efforts. Just be aware that this highlights everything, both bad and good!
Closing the Circle: When you're done, close the circle moving counter-clockwise from West to North, saying:
"The waters retreat but the thirst is quenched.
The fires dim, but warm me still and burn within.
The winds are calm, yet the air is fresh and hopeful.
The Earth is still, but filled with potential.
Thanks be to All for protection, for providence, for direction….
Farewell!"
Money Magic Ritual #2: Dreaming for Dollars Magic Ritual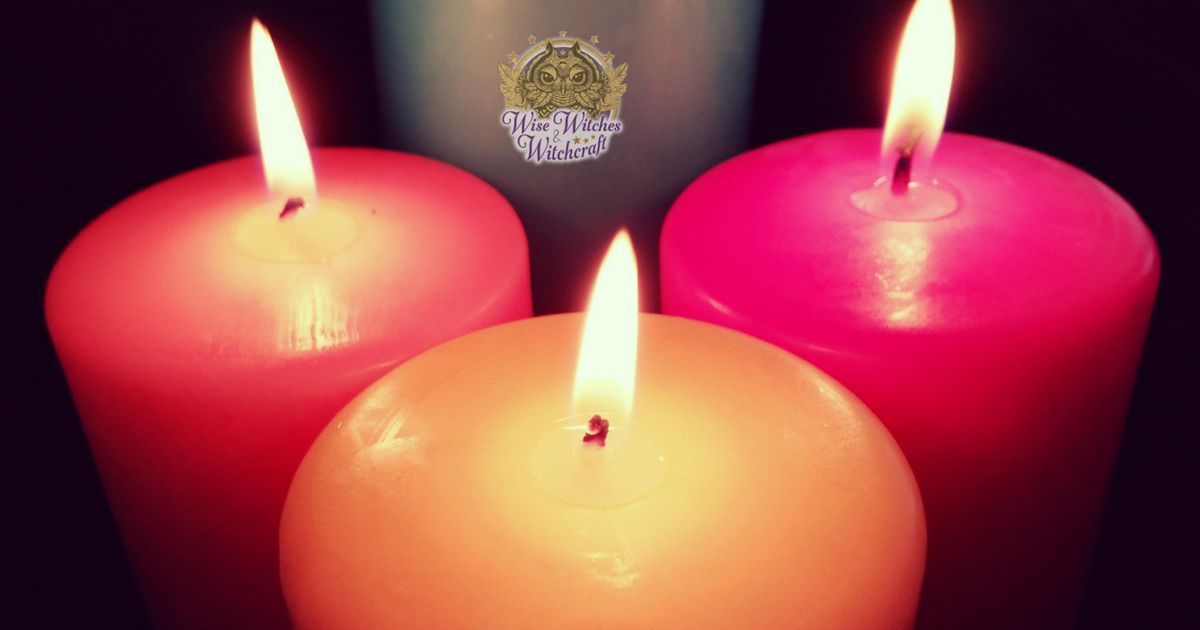 Various dream images might signify something about your financial situation or future that you can then apply in waking reality. You can help inspire those dreams by making your bedroom into a sacred space and adding a few components that improve your chances of receiving spiritual dreams.
What you'll need: A cup of lavender tea, sandalwood incense, and a bundle of rose petals mingled with marigolds. Place the tea next to your bed, the incense in a fire-safe container and location, and the bundle under your pillow. You will also want paper and pen (or a recording device) very close by for when you wake up.
Calling the Quarters: You'll want to do this from under your covers, using your strong hand outstretched like a wand pointing to the appropriate direction as you speak. Begin in the West (Water has a very relaxing characteristic), saying:
"Waters rock me in your gentle arms. Watch me ever as I sleep, and in my memory my dreams to keep.
Mother Earth come hold me close, and join me in my bed. Let nothing but your visions sweet, fill my sleeping head.
Brother wind grant gentle, warm breezes that fill the world with hope. Grant to me a special dream that I might better cope.
Father fire light the way, as through the dreamscape I roam. Be my guide, my way-mark, ongoing and coming home."
Pick up the cup of tea, saying:
"Gentle spirit of sleep and dreams, from here to the stars, and in moonbeams. Give me a clear vision to understand, guide me with your gentle hand."
Sip the tea slowly, letting its peaceful energy fill you, then settle into sleeping. This sacred space is not disassembled until after you wake up and record your dreams either on paper or the tape recorder.
Closing the Circle: In the morning, immediately record any impressions or memories you have upon waking, then release the sacred space with a dismissal:
"Spirits, Guides, and Guardians all
Thank you for hearing my soul's call
But day has dawned upon my heart
so merry meet, and merry now part!"
Here are some ideas on what your dream might mean based on its content. If you want to learn more about dream symbols and meanings, refer to our sister site BuildingBeautifulSouls.com.
Winning money in your dream: success is right around the corner. Watch for it.
Finding money represents your personal financial goals (where did you find it?)
Loss of money means that poor self-images hold you back from promotions and true happiness
Borrowing money indicates you've spread yourself too thin either in the way you use your money or your personal energy
Looking for a job symbolizes progress in your current hunt for a new position (pay attention to where your dream takes you in that search)
Dreaming of a previous job may imply that you are not using the lessons learned from that experience to your current situation.
Seeing yourself training someone implies that you are either moving into a position where you have to teach a successor, or that you take on the role of an adviser.
Money Magic Ritual #3: Resource Stretching Ritual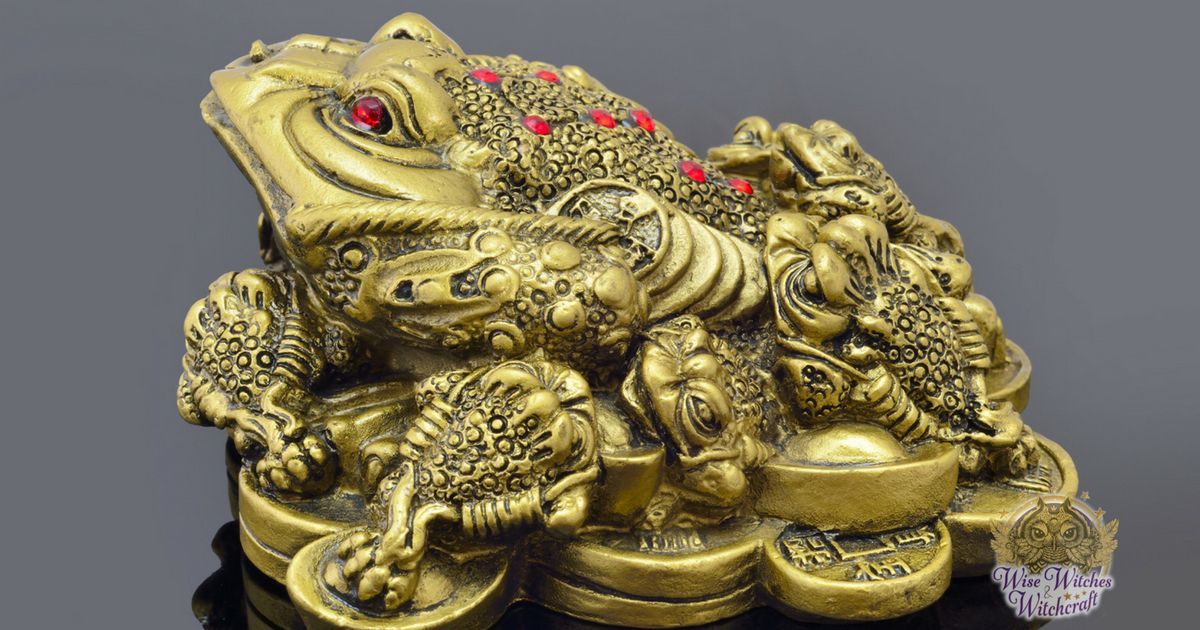 Prosperity magick includes efforts aimed at making the resources at your disposal last as long as possible. This also means making those resources work effectively for you. This ritual is designed to support both goals until your proverbial ship comes in!
What you need: Your checkbook and a recent bank statement. Also a rubber band, a small glass of grape wine or juice, and a brown candle (for Earth). All of these will need to be readily accessible within the sacred space.
Calling the Quarters: We will begin this invocation in the North again to stress the need for Earth-related energies (sustenance, providence, and so on), then proceed around the circle clockwise. By the way, if you're using this ritual to banish a streak of particularly bad luck that's left you wanting, you might want to move counterclockwise and adjust the invocation to reflect that goal.
"Earth spirits, who nurture and sustain me, come join me in this sacred space. Protect it from all dangers approaching from the North, and bless it with your supportive energy.
"Air spirits, who encourage and inspire me, come join me in this sacred space. Protect it from all dangers approaching from the East and bless it with your mindful energy.
"Fire spirits, who energize and purify me, come join me in this sacred space. Protect it from all dangers approaching from the south, and bless it with your life-affirming energy.
"Water spirits, who heal and motivate me, come join me in this sacred space. Protect it from all dangers approaching from the West, and bless it with your thirst-quenching energy."
Move to the center of the space, light the candle, and say:
"Ancient powers, see the need that lays heavy on my heart. Here before you are the symbols of our world, in which money is necessary to sustain our very lives. Help me to use what I have wisely so that every cent purchases three/old goods and services. Help me to be judicious and aware so that balance is maintained."
Pick up the glass of wine:
"Even as the Earth's bounty provides for our needs, now I return it to you in thanks for all that you have given thus far."
Pour out the wine; if you're inside, you can wait until after the ritual to take it out. Next, take the bank statement and the rubber band and hold them in your hands. Fold the bank statement into thirds, as if you were putting it in an envelope, and place the rubber band around it, saying:
"Stretch and adapt,
Stretch and adapt,
Put funds to work for me;
fill in the gaps!"
The rubber band stresses the symbolic "stretching" of money. Keep this charm stored with your checkbook or other important financial papers.
Closing the Circle: This is a good time to balance your checkbook or proceed with any other mundane financial chores you may have neglected. When you're done with those activities, you can close the circle with a dismissal:
"Spirits who fill this magick place,
help my budget maintain an even pace.
And as you leave the sacred space
grant to me a prosperous base.
So mote it be."
If you didn't pour out the wine, don't forget to do it now; never make promises to the universe unless you plan to keep them!
Money Magic Ritual #4 – Cash Quick Money Ritual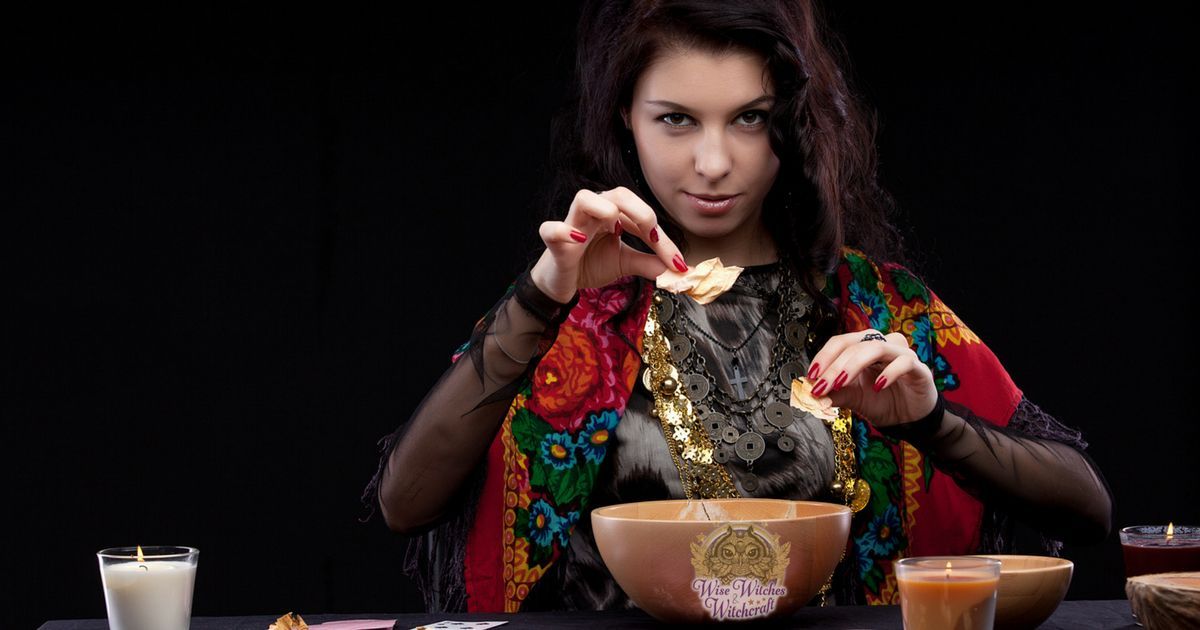 Although patience is a virtue, and the universe has its own sense of timing, there are moments when we need money quickly for an emergency. This ritual will help, but only if there truly is a need involved, not simply a craving or flight of fancy.
What you'll need: A green candle with a dollar sign carved into it near the top of the candle; your ATM card – because we associate this with getting quick-fix money; and a Bic lighter (yes, the brand is important here).
Calling the Quarters: Because time is of the essence here, I suggest a similarly quick calling. In this instance it mirrors the overall goal of your ritual:
"Come Air−a changing wind blows.
By Fire−my prosperity shows.
Through Water−my money flows.
In Earth−my money grows."
Go to where you've placed the green candle and light it with the Bic, saying:
"With a willful word and a flick of my Bic
bring to me money, quick!
_____ is what I need to accumulate
in _____ days, a true turn of fate!"
(fill in the blanks with the amount you need and by when you need it).
Leave the candle to burn until the image of the dollar bill melts away. Focus wholly on your goal while it burns, and if you wish, you can continue to repeat the verbal charm.
Next, pick up your ATM card and hold it between your hands, saying:
"When I need it, let money be there,
With my finances, Spirit take care!
I have a need that cannot wait
the debts to pay are already late.
this plastic card with prosperity fill
so I can pay these pending bills!"
Put the card back in your wallet where it can continue to bless all your money. Keep your eyes open for an opportunity or unexpected windfall.
Closing the Circle: To close the circle, you might simply want to end with a heartfelt prayer that expresses your need again and thank both Spirit and the Guardians for any help they can provide.
Money Magic Ritual #5: Banishing Poverty and Encouraging Luck Ritual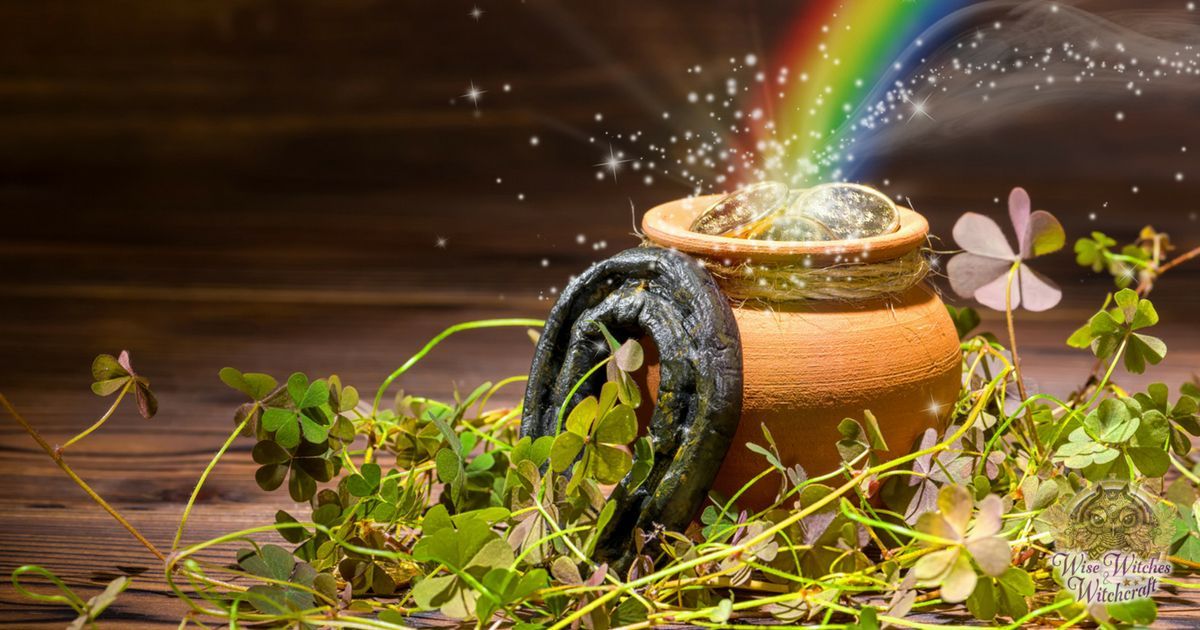 Poverty is a kind of "spirit" that hangs around some people like a proverbial black cloud. No one should have to live under such a gray, heavy burden. This ritual is designed to turn things around and manifest a little luck to help out while the magick's working its wonders.
What you need: Any item you regard as lucky. A small black candle and fire-safe holder, where it can burn down completely. Some saltwater and sage or cedar incense. A standard-sized white candle. An item of clothing that bears your lucky color turned inside out, which you should wear into the ritual. Both candles should be left near the Northern Quarter of your circle.
Calling the Quarters: Because this is a banishing ritual, you will be moving counterclockwise. Poverty is associated with the Northern Quarter (Earth) and often is a manifestation of not living in harmony with that Element, so you will begin there.
"Mother Earth, I would to put my life back on the right Path. So today I cultivate, weed, and seed my soul with your presence. Let your providence and bounty come to me, now in my hour of need.
"Sister Waters, I would to ride your waves to a new shore where opportunity waits. Today I drink fully of your healing-ease the wounds this time has left on my soul. Let your ever-flowing nature gently guide me in my hour of need.
Father Fire, I would to burn away the old, outmoded ways and begin anew. Today I warm myself by your side, and refill my soul with your power. Let your light shine on the path ahead, offering promise with each step.
Brother Wind, bring now the breeze of change so the sky may clear once more. Today I breath in your motivational airs, and refresh my soul with your insight. Let your breath be one with mine – even, full, free, and filled with hope."
Return to the northern point of your circle and light the black candle, saying:
"This candle represents these dark days. It is the blackness of a person who has lost their way. The blackness of despondency and apathy. The blackness of insufficiency. By my will, and my magick, I burn it away. It shall have no more power over me."
Let the candle burn completely down until nothing remains but wax, and even that should be thrown out after this ritual to symbolically throw away your bad luck. While it burns you can bless your lucky charm by taking it in hand and chanting repeatedly:
"Away, away, bad luck away
only goodness and fortune may stay!"
Let your voice rise naturally as an affirmation of the magick. Continue chanting until the black candle has burned out completely. Put your lucky charm in a pocket; this needs to be with you as much as possible. Then return to the northern point and set up the white candle on top of the remnants of the black one; the power of light over darkness is the symbolism here. Say:
"Spirit is the Light that casts no shadow
it is the light of hope, of help, and renewal
and it shines in my life.
I welcome Spirit. I welcome hope.
I welcome financial renewal.
So mote it be."
This candle may be blown out and saved for other emergency financial rituals or spells.
Closing the Circle: Walk clockwise to claim your new blessings and accept them. Starting in the East, say:
"The winds bless me with smooth sailing
The fiery sun will shine in the sky
The waters will be gentle and filled with bounty
The Earth will sing and grant providence
and I will be thankful. So be it."
Post Script: It takes a while to get comfortable with ritual and to find yourself adept with it, so please be patient. Many of us aren't used to being our own ministers, but in money matters and life as a whole that is part of the goal of our magick.
Adapted from "Money Magic," by Patricia Telesco. All rights reserved.