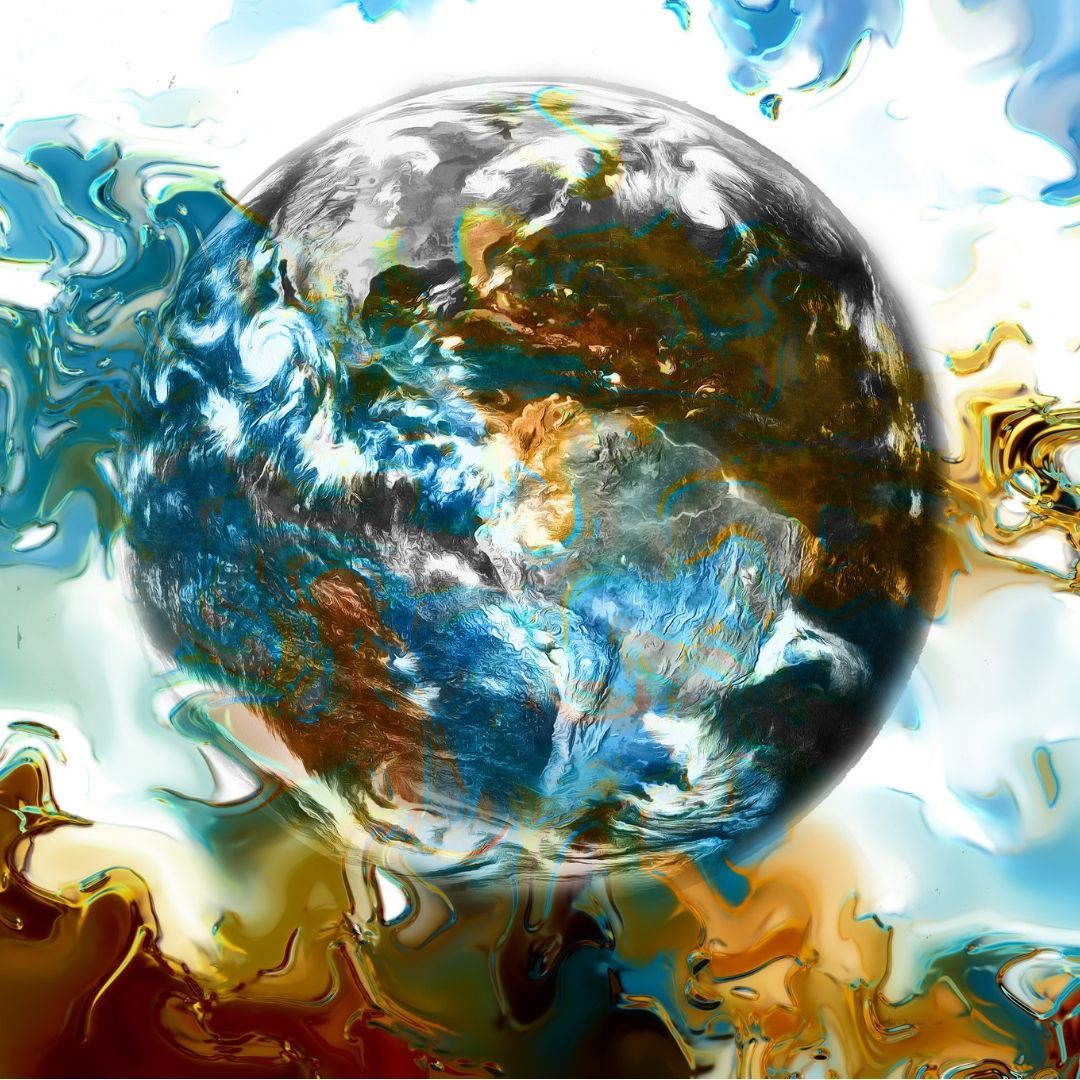 "Without haste, without rest, bind the motto to thy breast! Bear it with thee as a spell; storm or sunshine guard it well."
– Goethe
Witches, Pagans, and other people walking spiritual paths have become more and more aware of how important it is to be good stewards of our planet. The phrase, "The Earth is our Mother," is not an empty platitude. It's a hard fact. This planet sustains us and all living things, but the human "footprint" in this world is quickly outweighing Earth's built-in ability for adaptation and healing.
While you might step out on Earth Day for community service, what about the rest of the year? We have so many opportunities for walking mindfully in this world that we often overlook. Have you ever thought of making a charm or casting a spell specifically for the Earth?
Here are some ideas to get you started:
Earth Awareness Charm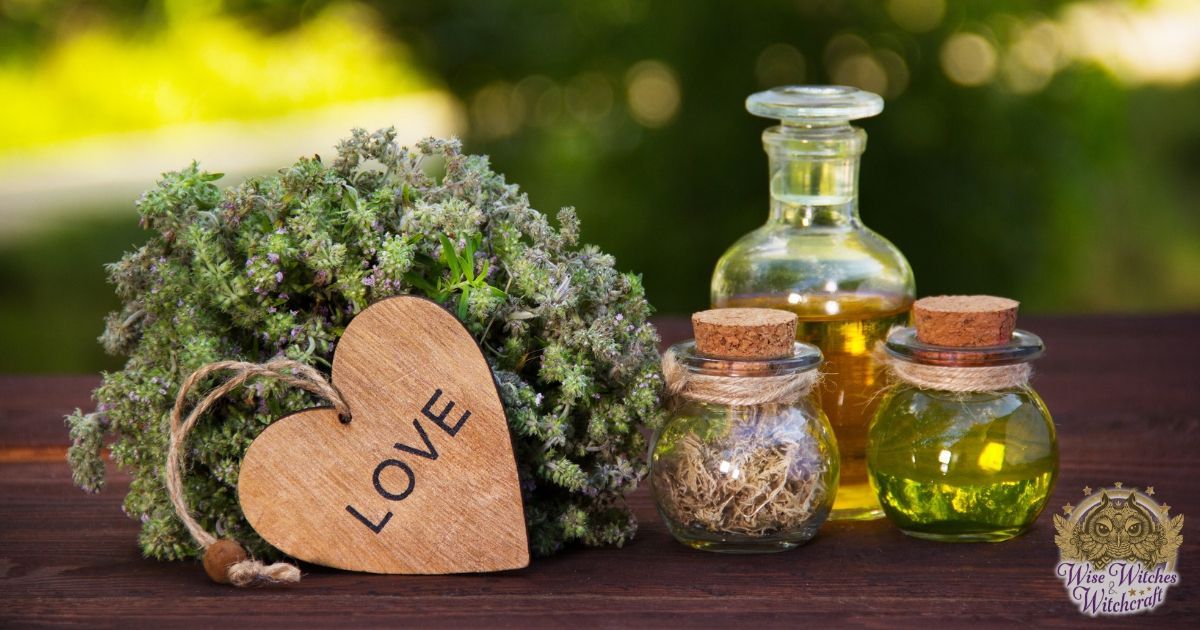 One of the best ways to become more intimately aware of the earth is to work with it. For this charm, create a small planter in which you place the seed of any long-lived flower or plant. As you put the seed in a rich soil womb say:
"Seed of earth, sown with love,
Seed of earth, nurtured with kindness,
Seed of earth, grown with tolerance,
Seed of earth, blossom with peace."
"Seed of earth manifest healing."
Make as many of these planters as you wish: Put one at home, one at the office, one at a friend's house−any place you feel it would help. Each time you tend the plant, you are also symbolically ministering to the earth, and learning more about its cycles. Repeat your incantation each time. Watch your magic grow!
Reciprocity Spell
Living in reciprocity with nature and remaining aware of its needs is a function of the conscious mind . . . consciously changing the way we act and live to be more "earth friendly."
For this spell, you will need a package of either celery seed or rosemary seed and a place where you can plant these. The location doesn't matter as long as the earth is rich, and you can periodically tend them. Leave the seed pack in the sunlight for a while to absorb its energies. Then take the seeds to the planting location, putting them lovingly in the soil as you mentally or verbally use an incantation like this one:
"Seeds of awareness, root in me,
Seeds of perception, grow in me,
Seeds of understanding, blossom in me."
teach me reciprocity."
Each time you go to this spot, recite the incantation again and tend the seedlings so the magic grows.
Earth Healing Mandala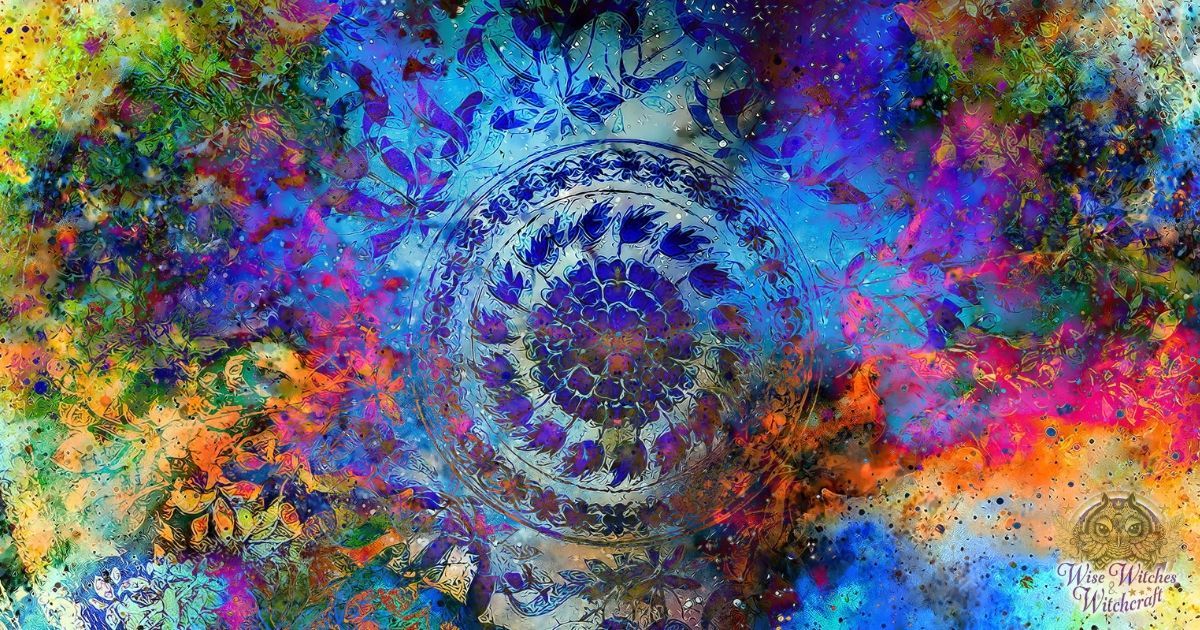 Ancient people created special gardens or stone circles to channel the earth's energies and bless the land. An earth-centered mandala can do the same. In both Hindu and Buddhist tradition, a mandala is a geometric form representing the Universe. In this case, you will be using it to symbolize the earth.
Begin with a square box (a square represents the four corners of creation) that is filled with sand or soil. Collect various colors of seeds or grains. These go on top of the sand or soil in sacred patterns. You can make any type of pattern you wish, so long as it represents a specific global goal in some way. Focus intently on that goal while you work.
When making a mandala specifically for earth healing, you might want to use white seeds patterned in a circle to represent the globe. Energize the pattern by working during a full moon (for wholeness) and chanting as you go. Let your inner voice guide you concerning the completed pattern. Leave this in the box for at least seven days, reciting the chant you used in making to each time you see it. Then scatter the seeds to the earth to spread the magic.
Make a new pattern afterward and follow the same procedure so you have an ongoing magical center of energy that's directed to the earth.
Water Healing Spell
Each day, somewhere in the world, rain falls to nourish the land. Whatever natural items you mindfully place in water, it will eventually, return to serve Gaia's body, which is why a water source is used in this spell.
Begin with some dried bay leaves and dry black tea (or any other healing herbs like sage, thyme, oregano, cloves, and cinnamon). Your chosen herbs and spices thoroughly, stirring clockwise saying:
"Round and round, wholeness abounds
Health within, let the magic begin."
Take this mixture to any source of moving water and release the herbs into it saying:
Water spirit carry my prayer
Water spirit carry healing
Water spirit carry my magic."
The herbs and spices will bear your healing magic as the living source flows, as well as when that water returns to the earth in the form of rain.
Earth as Sacred Space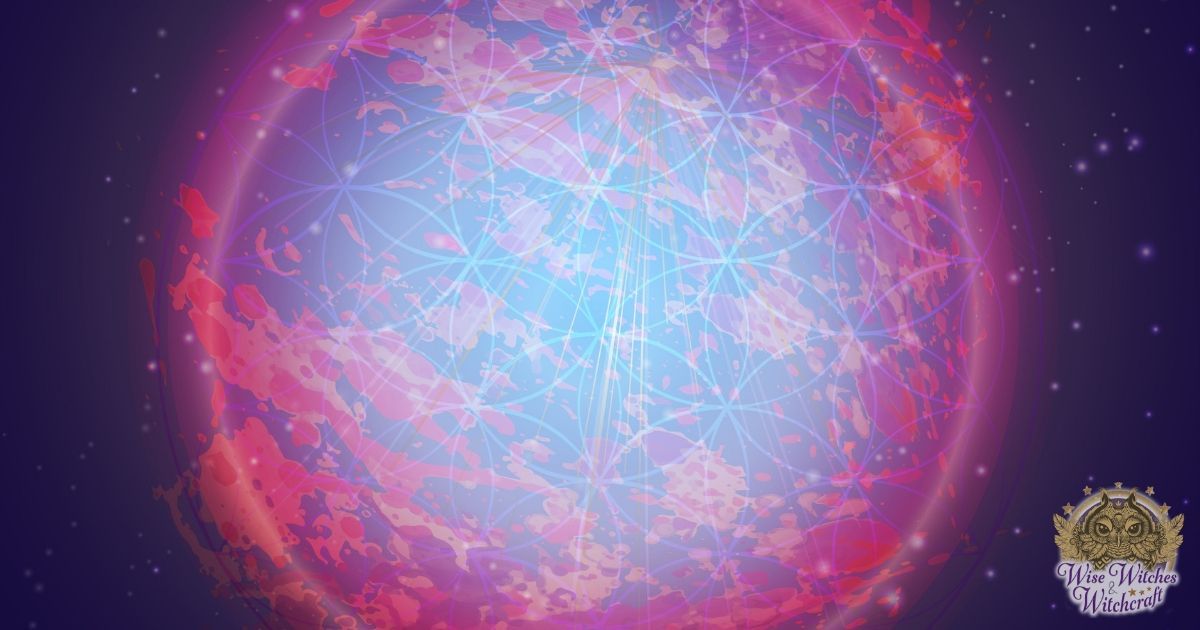 To accent the human awareness of earth's sacredness, use natural objects in and around your home that create a sacred space. In this case, bless and energize five stones, four of which represent the elements by their color (fire-red/ orange, earth-brown/black, water- blue/ purple, air-yellow/white). The fifth stone represents you.
Put the four elemental stones around the perimeter of your living space in the appropriate directional quarter (east-air, west–water, south-fire, north-earth). As you do, activate their energy by saying.
"To the earth, into the ground,
Here to stay, the magic's bound,
To heal the earth and Gaia's mind,
Within this stone, the power bind,
To inspire reverence, our wounds to heal,
By my words, the magic's sealed."
Repeat this incantation over each stone as it's placed in the ground or around your home. Carry the fifth stone with you as a charm to motivate your awareness of "sacred ground" no matter where you may be.
Global Awareness
All humans need is an improved understanding of our place in the greater Universal mind or collective unconscious. This spell is designed to heighten that comprehension.
You'll need some mustard seed (which represents faith and mental keenness) and some thyme (for psychic awareness). Stand facing west (the area of intuition) and say:
"Wind of intuition take this thyme
Bring spiritual awareness to mankind."
Release the thyme.
Then turn to face east (the region of hope) and say:
"Wind of new beginnings take this seed
The human mind and heart, with hope, is freed!"
Release the mustard to the wind. Visualize your energy being carried out in all directions from that place like a healing balm.
Chiming In: A Wind Chime Charm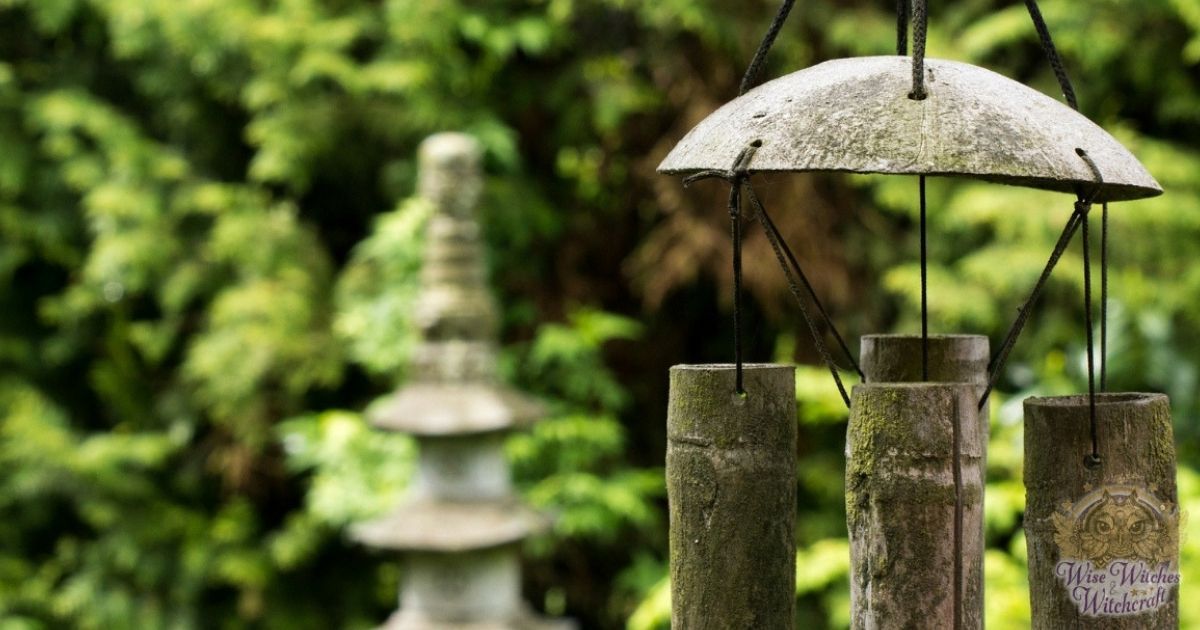 This charm is both beautiful and fun to create. Find a variety of crystal points that can easily be wrapped in wire. Wrap each on, with copper (to transmit their energy) saying:
"Ring out peace to all the earth, sing of harmony that ne'er ceases
A spell born with the wind, by the breezes let the healing begin.
Begin power of my rhyme; Saturate with magic this little chime."
String all the points and place them on a branch or a curtain rod using fishing line. This allows them to catch and scatter light, as well as knock together, making a crystalline wind chime that rings out the magical energy stored within. Keep the last crystal with you as an amulet for inspiring harmony with others.
A Healing Fire
Spirit is connected strongly with the element of fire, as the burning Source within our heart. So this spell uses fire to consume the components and send their message directly to the God/dess' ear.
Begin by gathering together some violet petals and shards of sandalwood (both accentuate matters of the spirit). Also, find a safe ire source in which to burn them. Ignite the fire source and visualize the flames reaching up to the heavens. Slowly sprinkle on our components saying:
"Let the Spirit within us burn brightly,
Let it light the night and guide our way,
To a better future and a peaceful today.
For all people and the earth,
Shadows be gone; Shine bright and long."
Take the fire source with the herbs burning in it and walk in a clockwise circle repeating the incantation at all four directional points so the aroma of magic spreads to the four corners of creation.