A Kitchen Witch's Money Magic Spells and Recipes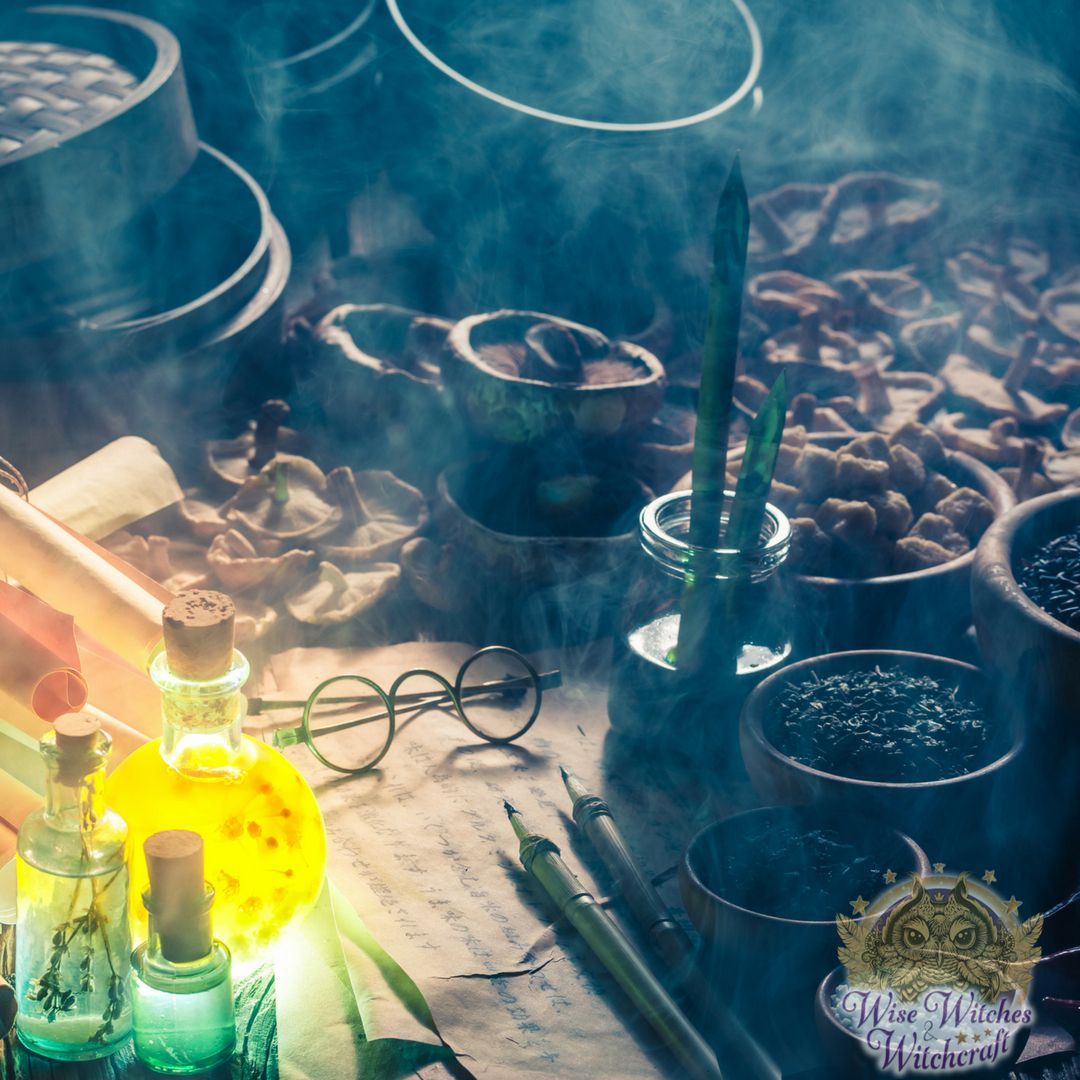 "There was a mood of magic and frenzy to the room. Crystalline swirls of sugar and flour still lingered in the air like kite tails- the smell of hope, the kind of smell that brought people home. Tonight it was the comfort of browning butter and the excitement of lemon zest."
-Sarah Addison Allen
The Kitchen Witch's hearth is her altar. From here all manner of magic pours forth. In this case, we'll look at household recipes that have aromas encouraging prosperity and abundance.
Money Magic, Kitchen Witch Style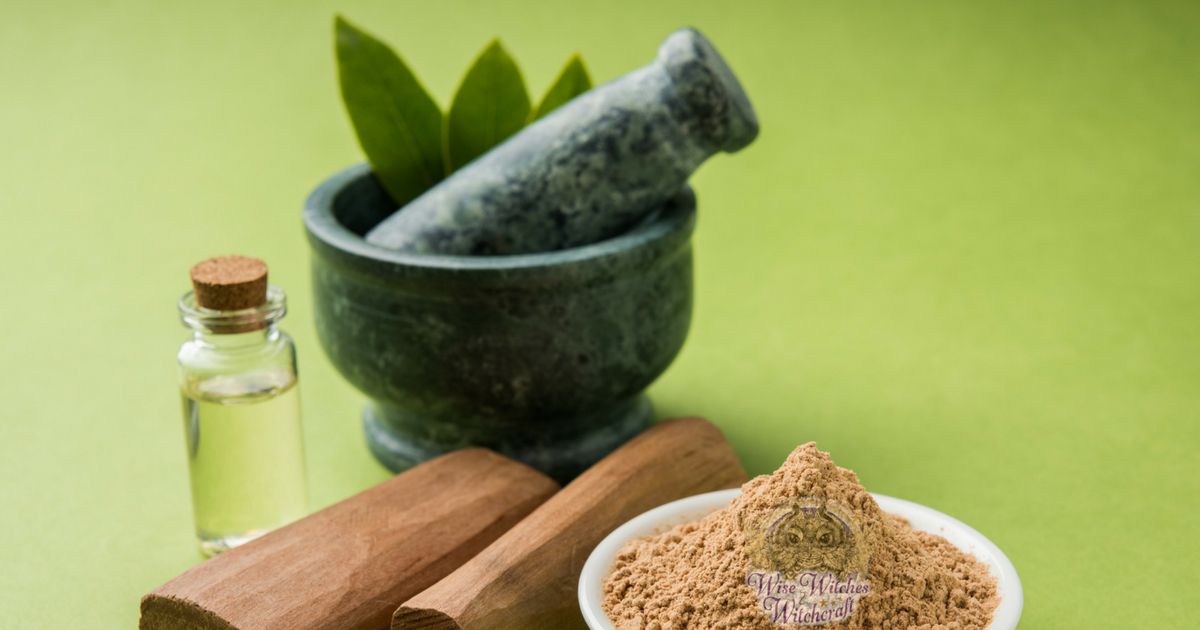 Before you dive into Money Magic recipes, there are a few basic guidelines for Kitchen Magic, most of which apply to Witchcraft in general:
Be mentally, physically and spiritually prepared for working magick (meaning don' t be angry, tired, or otherwise out of center).
Consider if you want to time the preparation process symbolically (for example, a waxing moon to encourage financial growth).
Consider adding magickal touches to your workspace like candles, symbolically colored kitchen towels and/or God/dess images.
Consider creating these items in a sacred space, or minimally in a kitchen that's been properly cleansed and blessed.
Invite any household or kitchen God or Goddess that you follow into the process for both blessings and increased effectiveness.
Familiarize yourself with the spell-recipe, making any personally meaningful changes.
Gather all the necessary components, cleansing and charging them as desired (or as instructed by the spell-recipe).
Maintain your focus throughout the preparation process so that the magickal energy lodges itself where desired and needed.
Conclude the process with hope and thankfulness, and watch to see how the Universe answers the spell.
All too often spells manifest in people's lives and they don't realize it because it's not exactly what they "thought" would happen!
Money Magick Recipes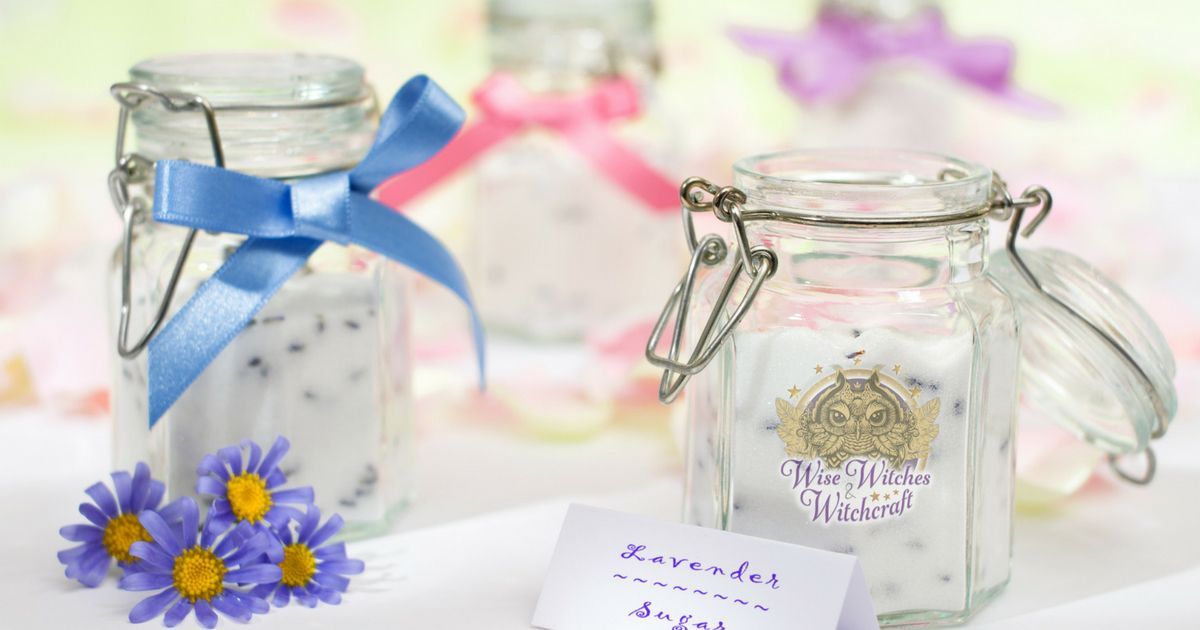 Money magick recipes vary significantly regarding components and spell casting methods. Many of the items you'll need for casting some of the following spells we share here are already available in your household pantry or kitchen. Other components are available at your local grocery store or through online and offline merchants who specializes in the sale of herbals, spices, and candles. One of the nice things about practicing kitchen witchery is the creative edge afforded to you. You can mix and match components or quickly insert substitute components in existing spells, provided you maintain the integrity of a spell's meaning.
Now let's see what a kitchen witch can really do when it comes to witchery and magick!
Kitchen Witch Spell #1: Abundance Air Freshener (Wax Base)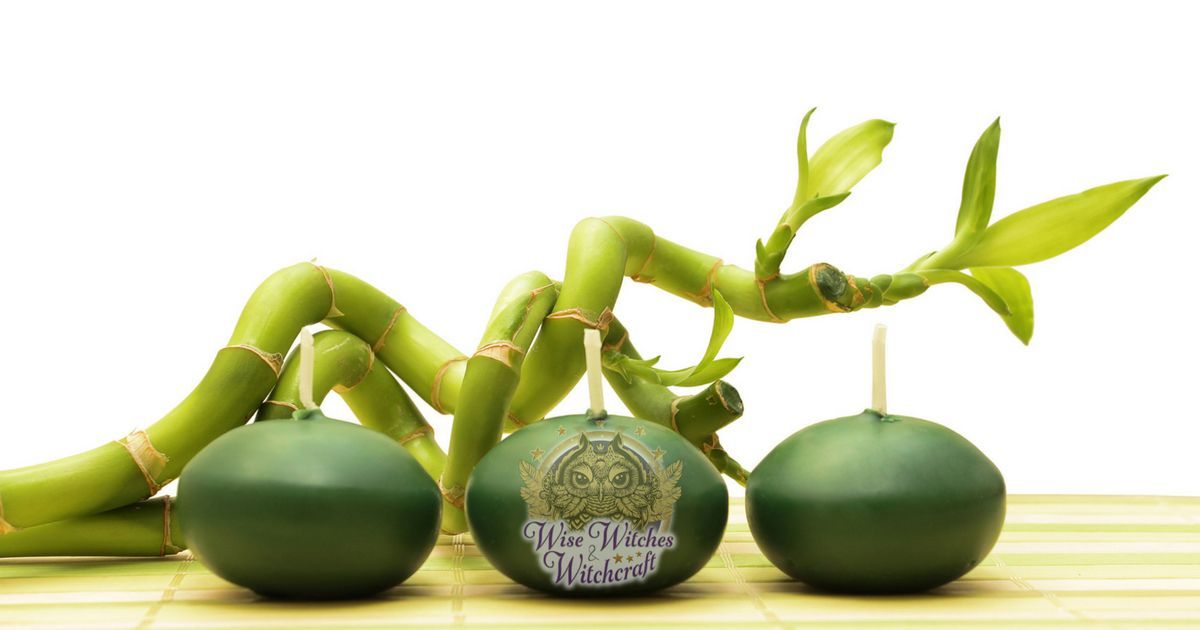 This is a marvelously simple aromatic to make, and it doubles as a candle later on. To 1 cup of melted green or gold candle wax add about 10 drops of essential oil and/or up to 1/8 cup finely powdered herbs and resins. Bergamot, chamomile, and ginger all work for this purpose. Pour this into a lightly oiled mold (any heatproof container works). Place a loop-shaped wick in the center of the wax as it cools (so you can hang it up afterward). Hang the air freshener in a sunny window where the sun's heat activates your money magick and release the aroma placed therein to bless and energize your living space.
Kitchen Witch Spell #2: Air Spritz for Success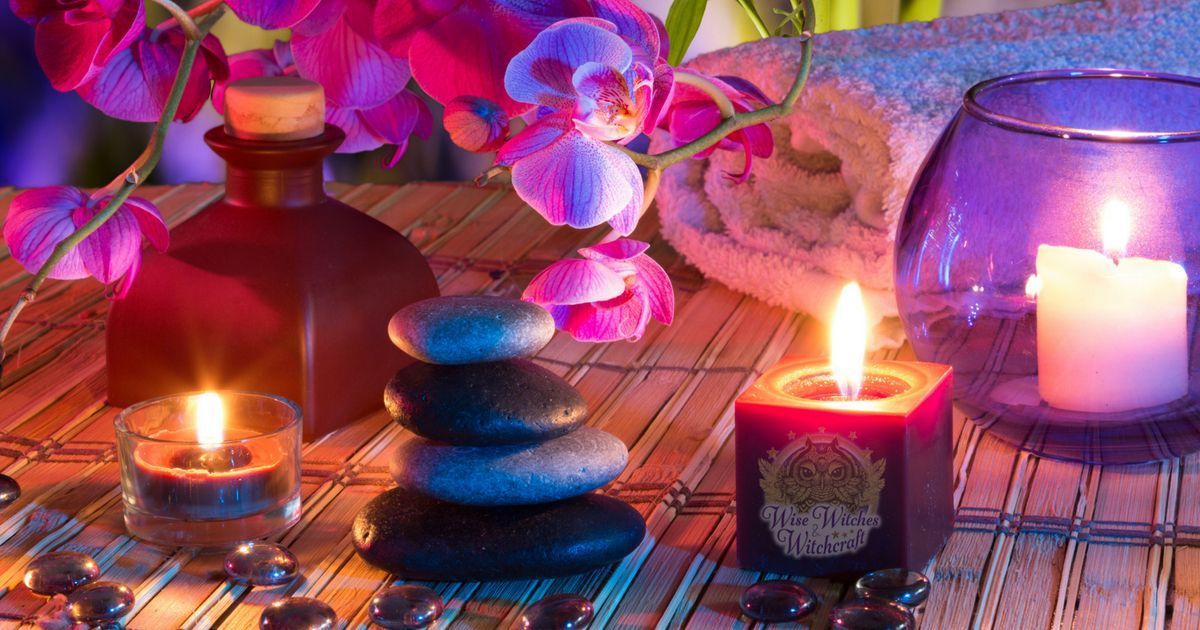 This concoction works wonderfully with the Air Element. The basic recipe is 1/2 cup denatured ethyl alcohol, 1/2 cup water, and 1/4 cup aromatic water (and/or 4 tablespoons aromatic oils.) Place all the ingredients in a spritz bottle and age in a cool space for about 1 month before using. Shake well before each application.
Adding the magickal dimension to this recipe isn't difficult. Create a blend that's attuned to any one of the four winds (each of which has specific powers). To work with an Eastern wind (money for new projects or a new beginning), use aromatics such as anise, lemongrass, lily, pine, sage, mint, and lavender.
To work with a Southern wind (money to help support family/relationships), use aromatics such as allspice, carnation, chrysanthemum, cinnamon, ginger, marigold, and citrus.
To work with Westerly winds (money for health-related issues), use aromatics such as lemon balm, chamomile, heather, jasmine, lemon, lilac, myrrh, and violet.
To work with a Northern wind (money for strong financial foundations), use aromatics such as honesty, honeysuckle, patchouli, primrose, and vetivert.
[wisew_rectangle_large align="left"]
Bear in mind that each wind bears the all the attributes of the Elemental quarter with which it's aligned. So you have options concerning focus. Here are some examples:
South Wind: increases energy for job hunting, empowers your passion for work, or renews physical strength so you can apply yourself fully
Easterly Wind: increases personal attention toward financial matters or your career, improves your outlooks about how to effectively handle money, and makes you more intuitive in managing your finances.
Western Wind: provides courage to withstand hard financial times, provides daring to take a "chance" with money, and also generally fertilizes any seed money you presently have on hand.
Northern Wind: encourages financial growth, overall sustenance, money for newborns, money for funerals, and cash that you'd like to apply toward a creative endeavor.
Once you've made and aged the air freshener, you'll need to wait for a day when the wind is blowing from the direction that best matches your goal. Next, stand with your back to the wind so it carries energy forward symbolically. Hold the spritzer in both hands, close your eyes, and focus on your goal. Spray the aromatic four times (the number associated with resources). Label the spritzer for future use. If it ever grows cloudy replace it.
Kitchen Witch Spell #3: Bath Salts for Bounty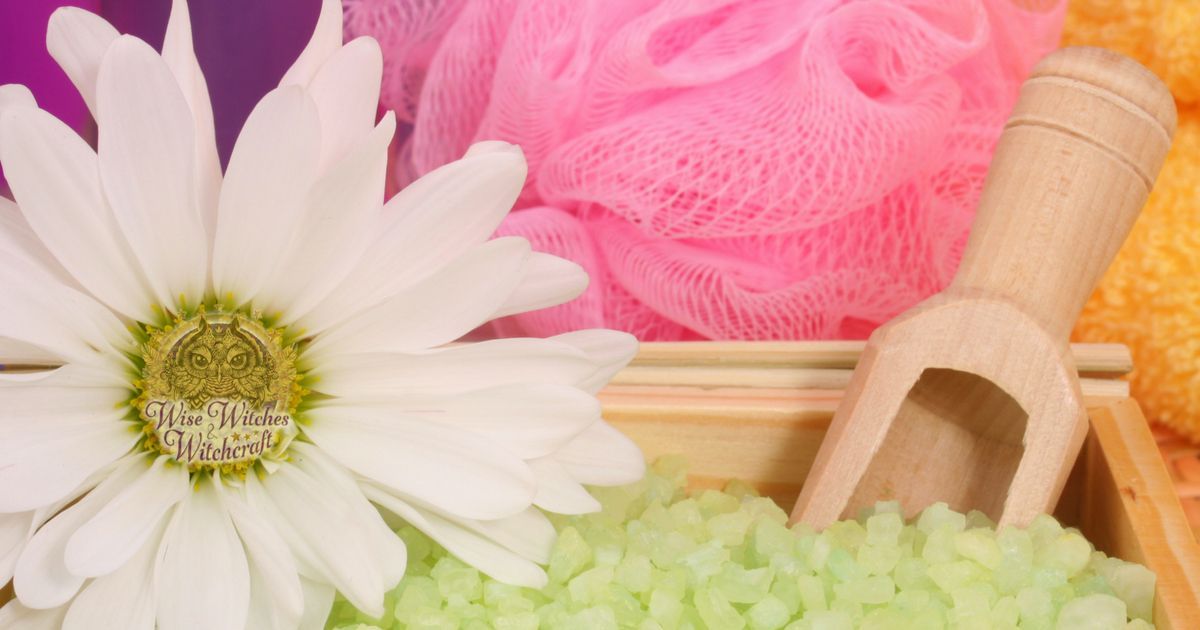 To 1 cup of sea salt add 25 drops of essential oil. Orange, clove, and cinnamon make a nice blend. Sprinkle this into your bathwater in an outward-moving spiral as you express your wishes via prayer or incantation. Soak in the water. The bath salts and their aroma interact with your aura so that you get out of the tub cleansed and re-charged with the bountiful magick placed therein.
Kitchen Witch Spell #4: Candle Conquests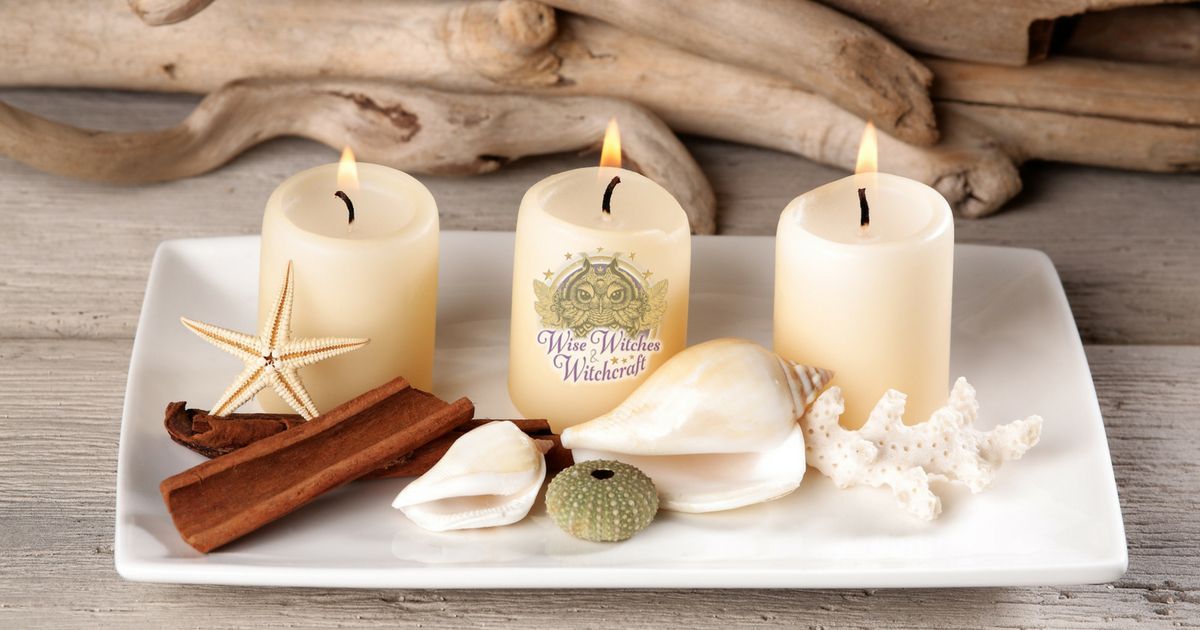 Candle magick is among the oldest and most widely used form of Witchery because it is inexpensive, simple, effective, and employs a readily available component: wax! The basic process for these spells is a properly colored candle, an aromatic oil for financial goals, and a pin for carving auspicious symbols in the wax, such as a $ sign. Use the color & aroma chart for ideas:
Black: Use this for closing deals, banishing poverty, and seeing any financial situation for what it really is (good or bad). Aromatics:f clove, juniper, and frankincense.
Blue: Use this color to highlight your creative ability with money, mindfulness in how you use it and good instincts. Aromatic: lavender, violet, and lilac.
Brown: Choose this to create strong financial foundations and a sense of monetary security Aromatics: honeysuckle, patchouli, or vervain.
Green: Use this for nearly any money magick endeavors, especially those associated with luck in money. Aromatics: pine, vetivert, and primrose.
Orange: Select this to motivate yourself slowly toward making personal changes necessary to either save or make more money. Aromatic: peach or pineapple.
[wisew_rectangle_large align="right"]
Pink: Work with this color when you need to borrow money from friends or family or when you need cash for a health-related matter. Aromatic rose, amber, and lemon.
Purple: Use this color when you need to impose your authority over how your money is being used. Aromatics: jasmine, thyme, myrrh, and sandalwood.
Red: Use this to increase your energy for handling financial tasks or the problems at hand effectively. Aromatics: vanilla, rose, and patchouli.
White: Work with white candles as all-purpose items. They have the additional symbolism of safeguarding what you have, providing personal clarity, and improving balance (perhaps for balancing your checkbook!). Aromatic: sandalwood, sage, frankincense, and myrrh.
Yellow: Try yellow candles to be mentally sharp for applying your skills in making money, or when you need to talk about money matters effectively. Aromatics: rosemary, anise, and orange.
Once you decide upon the color and aroma, the next step is placing the candle in a fire-safe container. Dab on the oil if the candle isn't already scented, placing it around the center point of the candle. Concentrate on your goal, then light the candle to ignite the energy. Adding incantations at this point is helpful, and you should allow the candle to burn minimally to the point where you placed the oil and/or a carving. If the candle burns itself out or burns all the way down, that's fine. Save the wax to be reused in future money spells with similar goals.
Kitchen Witch Spell #5: Creamy Capital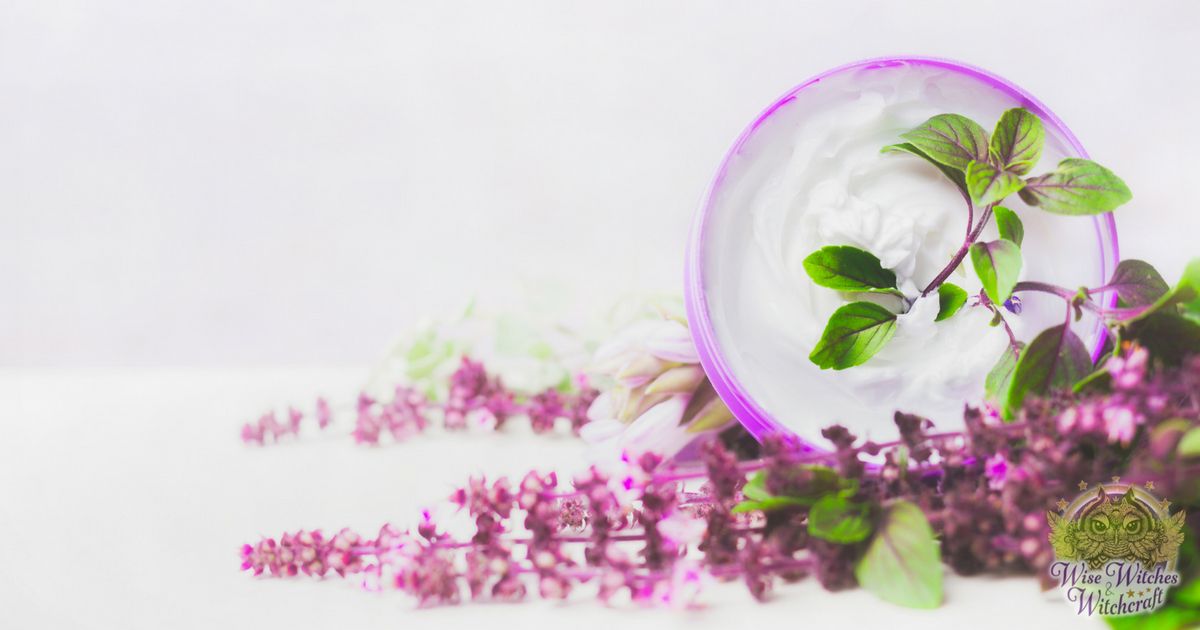 This recipe is actually the original form of modern cold cream, and it dates back to the Middle Ages. Begin with 1 cup of melted candle wax to which you add 1 tablespoon each of aloe (luck with money or protecting your assets), lanolin (encouraging gentle changes), or cocoa butter (a sense of happiness with what you have), and approximately 10 drops of essential oil, perhaps sandalwood, jasmine or tangerine.
Beat this blend clockwise with a wooden skewer or something similarly disposable to create positive energy. Continue stirring until the wax cools completely and you have a creamy consistency. Store in an airtight container. Note that you can pick out the color of the candle wax for its symbolic value, too!
Kitchen Witch Spell #6: Finger Bowl Finances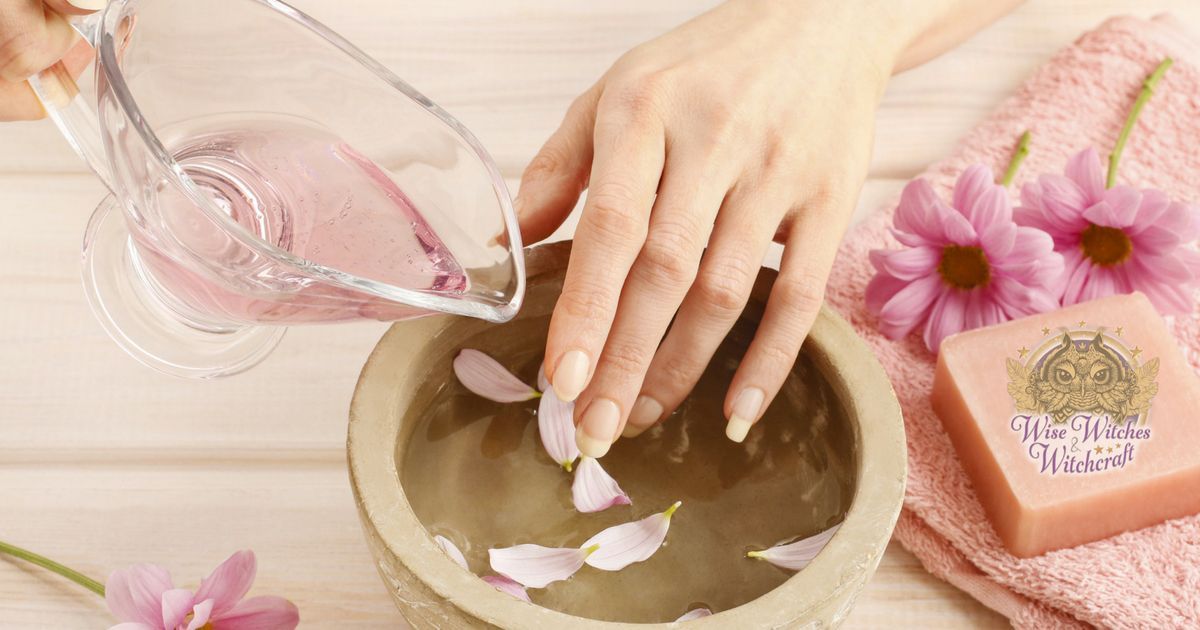 This is a rather charming custom that was common 100 years ago at Victorian tables. Finger bowls are simply small dishes filled with aromatic water for cleansing (you guessed it) sticky fingers! What's nice about making these for money magick is that all of us handle our money when we put it away or use it. Now the vibrations from the aromatic water transfers into our cash!
Create herbal waters by steeping fresh or dried herbs in warm water until you achieve a personally pleasing scent. The basic proportion is about 1 cup of tepid water to 1 teaspoonful of each herb, strained afterward. You can mix and match any abundance aromatic for this purpose. Make sure to refrigerate the blend until it's time to use it; the waters last a few days only.
Kitchen Witch Spell #7: Oil Oasis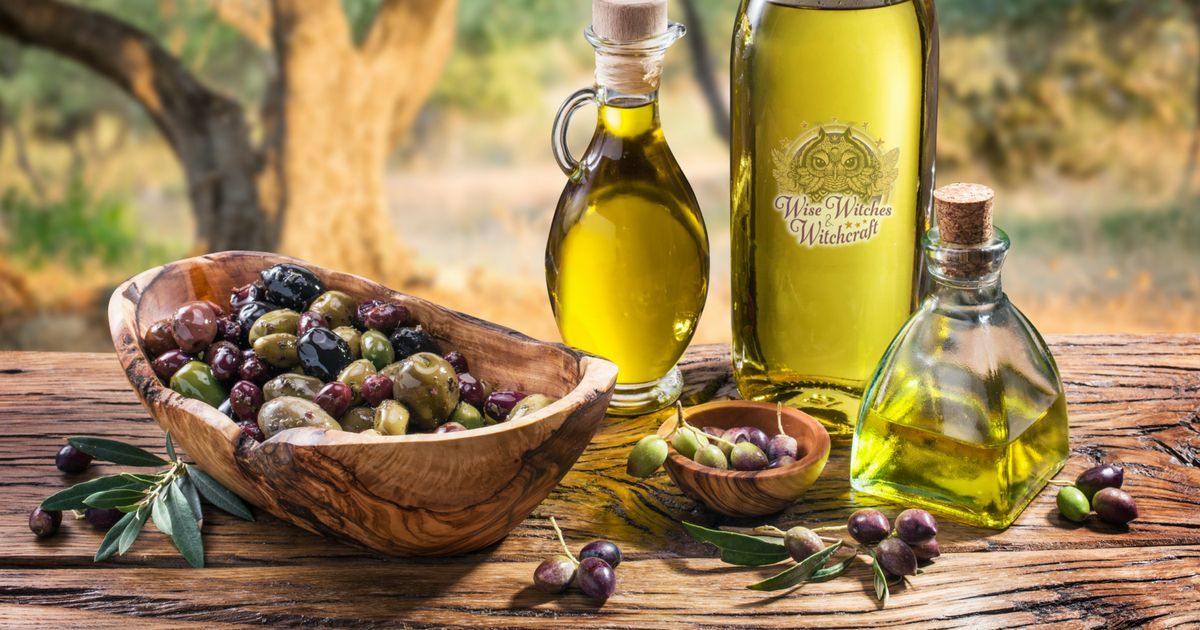 Making your own aromatic oils isn't difficult, but it does take some practice and patience to get them to the potency that you like. The basic recipe is 1 part dry herbs (or 2 parts fresh herb) to 3 parts good quality oil. Place these ingredients in a double boiler over a low flame and simmer for 2 to 3 hours. Keep the top of the pot secured while the mixture cools. If you find the resulting scent isn't strong enough, repeat the process with fresh herbs. Then strain it off into dark, airtight bottles with specific labels. Generally, these oils have a shelf life of about six months.
Following is a list of base oils and herbs that promote prosperity:
Almond Oil: Almond oil has a wonderful texture for massage and the almonds from which it comes already bear the energy of abundance and wisdom. Blend this base with bayberry, pine, mint, sage, or violet.
Coconut Oil: Coconut oil solidifies when it cools, so it makes an ideal traveling blend. The base energies here protect your treasures and investments. Blend this base with myrrh, rosemary, geranium, or wisteria.
[wisew_rectangle_large align="left"]
Olive Oil: Olive oil is one of the longest-lasting, multipurpose oils that promotes situational healing, a sense of peace about where your next paycheck is coming from, and overall productivity. Blend it with carnation, vanilla, gardenia, rose, myrrh, or narcissus.
Saffron Oil: Saffron is the herb of kings, and it helps you live like a king even on a peasant's budget. It promotes overall happiness. Blend it with apple blossoms, lavender, lily of the valley, and meadowsweet.
Walnut Oil: Walnut oil helps with wish manifestation and overall mental keenness for handling your situation effectively. Blend this base with honeysuckle, lilac, rosemary, sage, and violet.
Vegetable Oil: Vegetable oil has a relatively long shelf life, but not everyone likes the texture. Generally, it accepts aromas, but not as well as olive or almond oil. Magickally, it promotes strong foundations. Blend it with earthy aromatics.
Potpourri and Stewing Herbs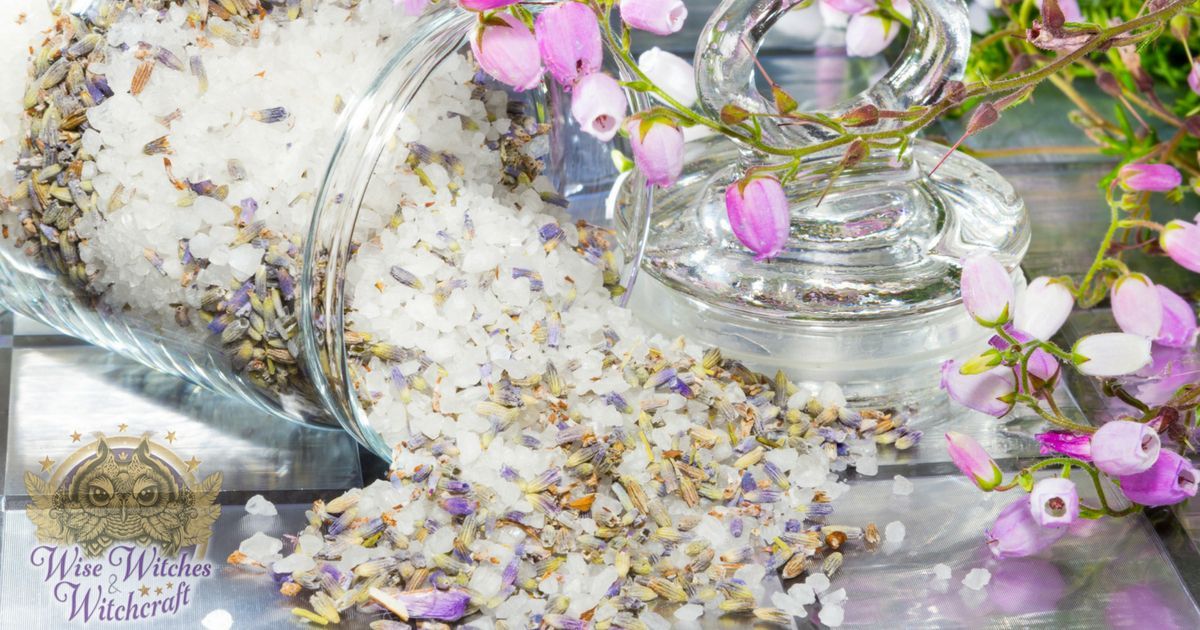 Potpourri and strewing herbs begin with pieces of different aromatics mixed into a personally pleasing and meaningful blend. Barks, dried berries, peelings, petals, pods, leaves, and even tiny branches might be included in your choices. To this foundation, you add a hint of money oil for a stronger scent. Put all your components in a large mixing bowl and toss gently, activating the energy.
Set potpourri out in decorative containers that also have symbolic value, such as a cornucopia that inspires profuse prosperity. You can also simmer potpourri with water on the stovetop so that the scent fills a whole room or house.
Strewing herbs have similarities to potpourri in the way they're made. The only difference here is that you'll be tossing them purposefully to the winds. A common example of this is the scattering rose petals at a wedding. Sprinkle strewing herbs outside your home to protect that which you value while attracting abundance to your doorstep.
Kitchen Witch Spell #8: Powder Power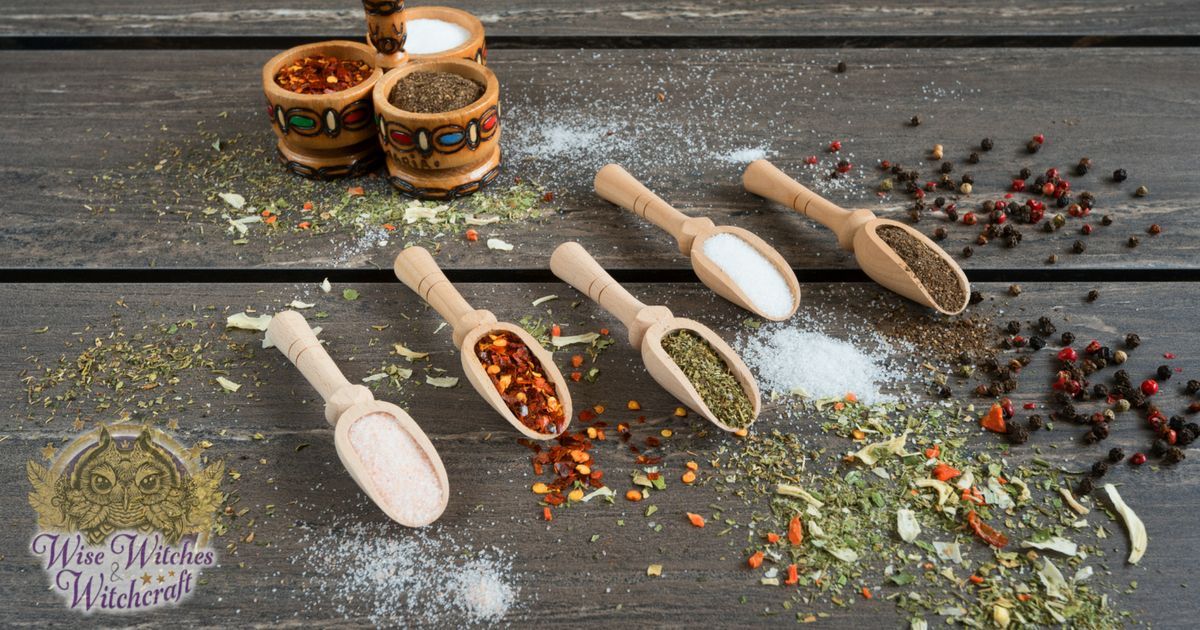 Powder has several applications. Use it on your body, sprinkle it in your shoes and dust it lightly it into rugs before vacuuming. The basic recipe for making powders at home is 1 cup base plus 1/4-1/2 cup very finely powdered herbs or about 25 drops essential oil. Should you choose to use oils, you will need to sift the powder afterward so it doesn't clump. Make sure it dries thoroughly before storing it in an airtight container.
Here are some sample bases and blends for your money magic:
Arrowroot: Arrowroot has long been considered a curative, specifically for poison. When applying the arrowroot metaphysically, the powder base banishes the toxic effects of hard financial times. Blend this base with lotus, rosemary, sandalwood, vetivert, or gardenia.
Baking Soda: Baking soda absorbs negative energies in and around your life. It also has an uplifting, cleansing quality. Mix this with apple blossom, clove, jasmine, frankincense, or cinnamon.
Cornstarch: Cornstarch smooths the way for prosperity and motivates better luck. Blend this with cinnamon, lotus, lilac, almond, bayberry, or bergamot.
Talc (unscented): Talc is an all-purpose, energy-neutral base that accepts the vibrations of whichever oils and herbs you add to it.
Something is Cooking in the Kitchen
You can apply your knowledge of aromatics in money magic to your culinary pursuits. Besides the scents released when you add spices to a recipe and cook them, there are several things you can make specifically for use in the prosperity pantry.
Here are just a few.
Kitchen Witch Spell #9: Buttered Up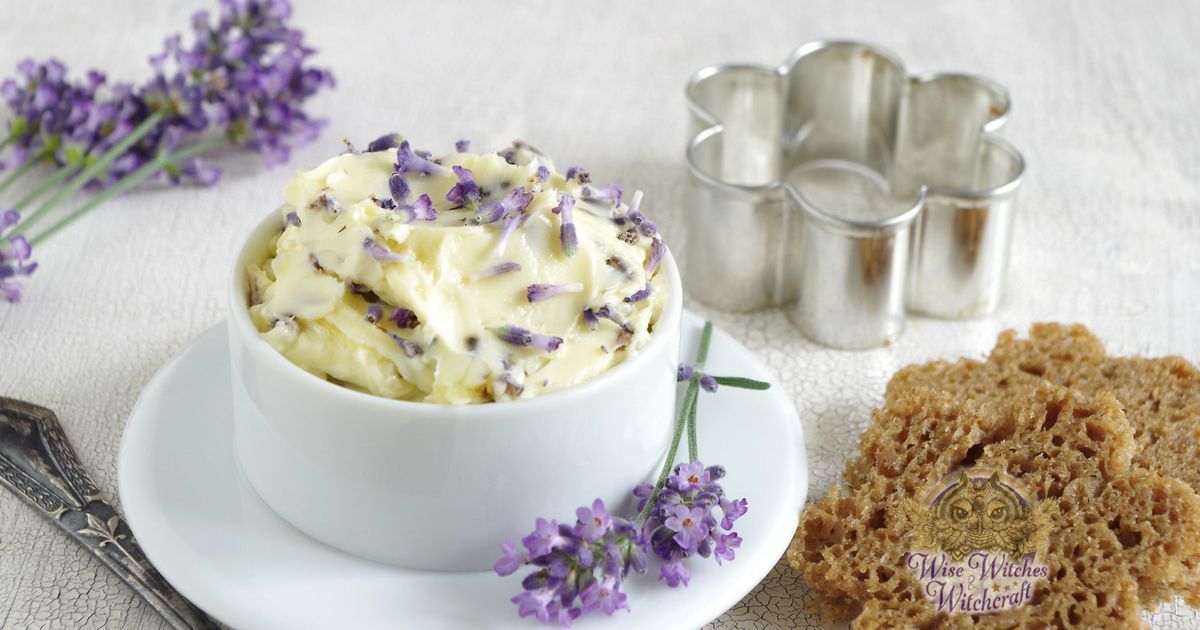 Although herbed butter has a stronger aroma when it's warm, there's nothing that says you can't use it cold too. To 1 cup of softened butter, add up to 2 tablespoonfuls of finely chopped herb (depending on personal tastes) and/or fruit juice. This has a very long shelf life both in the refrigerator and freezer. Two blends for your consideration are apple-orange butter with a hint of cinnamon on a bagel (the circular nature of the bagel helps keep your magickal energy moving) and sage-rosemary butter for basting chicken (symbolizing "healthy" bottom lines).
Kitchen Witch Spell #10: Oil Options
Flavored cooking oils make great magical gifts, look lovely in the kitchen. You can use these marinades, salads, for sautéing and as part of sauces. The symbolic value of saturating an oil with energetic spices is very potent. Fresh herbs are best for savory oils. Your components? Give some of the following options a try:
Whole cloves of garlic to protect your possessions.
Several large sprigs of dill for money.
A little celery seed for mental clarity.
And a hint of lemon rind so your abundance lasts.
Place these in a pretty glass bottle for which you have a good top, then pour warm peanut oil or olive oil over the top. Peanut oil, in particular, supports financial goals. This generally has a shelf life of 4 to 6 months. If the oil starts looking cloudy, discard it, because that means it's turned, and the magickal energy likewise turns.
Savory Salt:
Savory salt is deliciously easy to make. Just add any amount of finely powdered herbs to your table salt or finely ground sea salt. Adjust the proportions in any personally pleasing way. Some combinations that mingle wonderfully with money magic include orange rind with garlic and ginger (particularly good for prosperity buffets), lemon rind with pepper and thyme (this clarifies your intuitive sense about money), and onion with basil and oregano (this helps manifest funds for supporting a relationship).
Sugar:
Sugar accepts aromatics very nicely. In particular, placing a whole vanilla bean in your sugar canister results in a lovely flavor and aroma that's suited to most baking efforts. Vanilla promotes a clear head and improved mental focus for dealing effectively with your finances.
Another option is dried orange or lemon rind. Orange improves your luck with money, and lemon helps stretch your resources for as long as possible.
Vinegars as a Magick Spell Component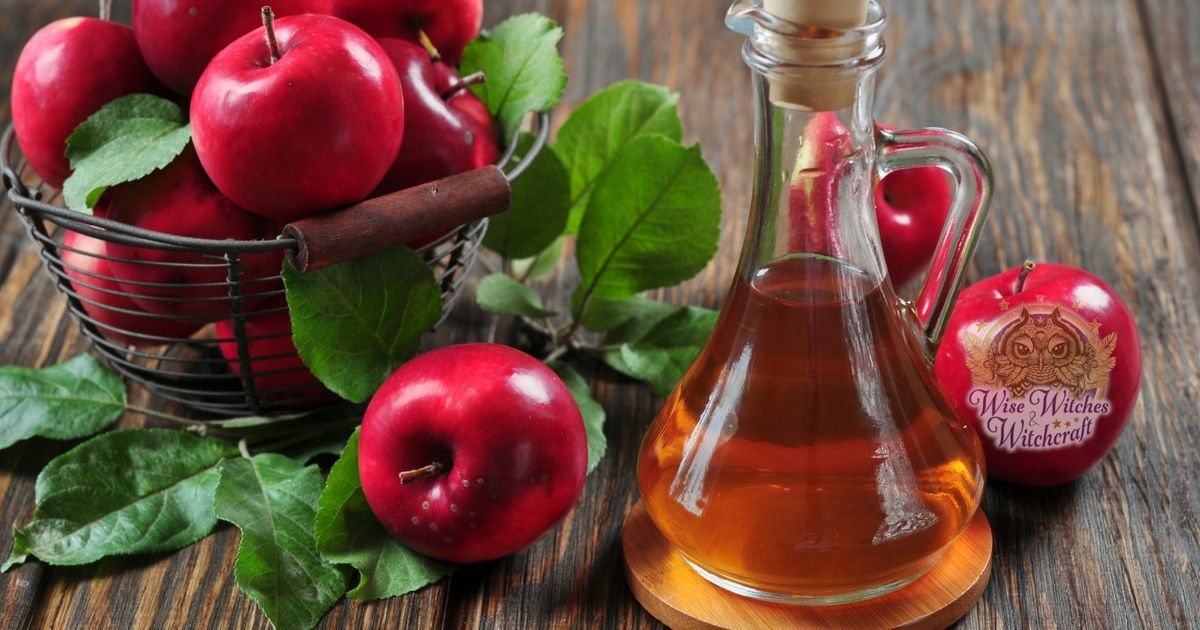 Savory vinegars are made in exactly the same way as oils, except for the base. Here are some of the most popular vinegars from which to choose:
Balsamic Vinegar: Use this base to heal a difficult financial situation, or to help you recoup your hope and optimism about financial troubles. Aromatics: bay, garlic, rosemary, saffron, and thyme.
Red Vinegar: The color of this base provides overall energy. In particular, use this when you need a whole new start, or when beginning a new project that's going to impact your financial base. Aromatics: ginger, celery seed, caraway, and savory.
Rice Vinegar: Rice is the Eastern version of corn, representing the Earth's providence. It's an excellent overall money base, with the additional benefit of having productive energies. Aromatics: basil, dill, marjoram, onion, poppy seed, and sesame.
White Vinegar: A pure, neutral color, white also stresses clarity and intuition with money matters. Aromatics: lemon balm, cardamom, lemon rind, and thyme.
Wine Vinegar: Wine has a playful, celebratory spirit. As a product of grapes (the fruit of the vine), it readily represents abundance, good fortune, and success worthy of a party! Good fortune and success are in this base. Aromatics: celery, caraway, rosemary, savory, and mint.
Get cooking with confidence!
Adapted from "Money Magic," by Patricia Telesco. All rights reserved.