Egyptian Gods & Goddesses: Isis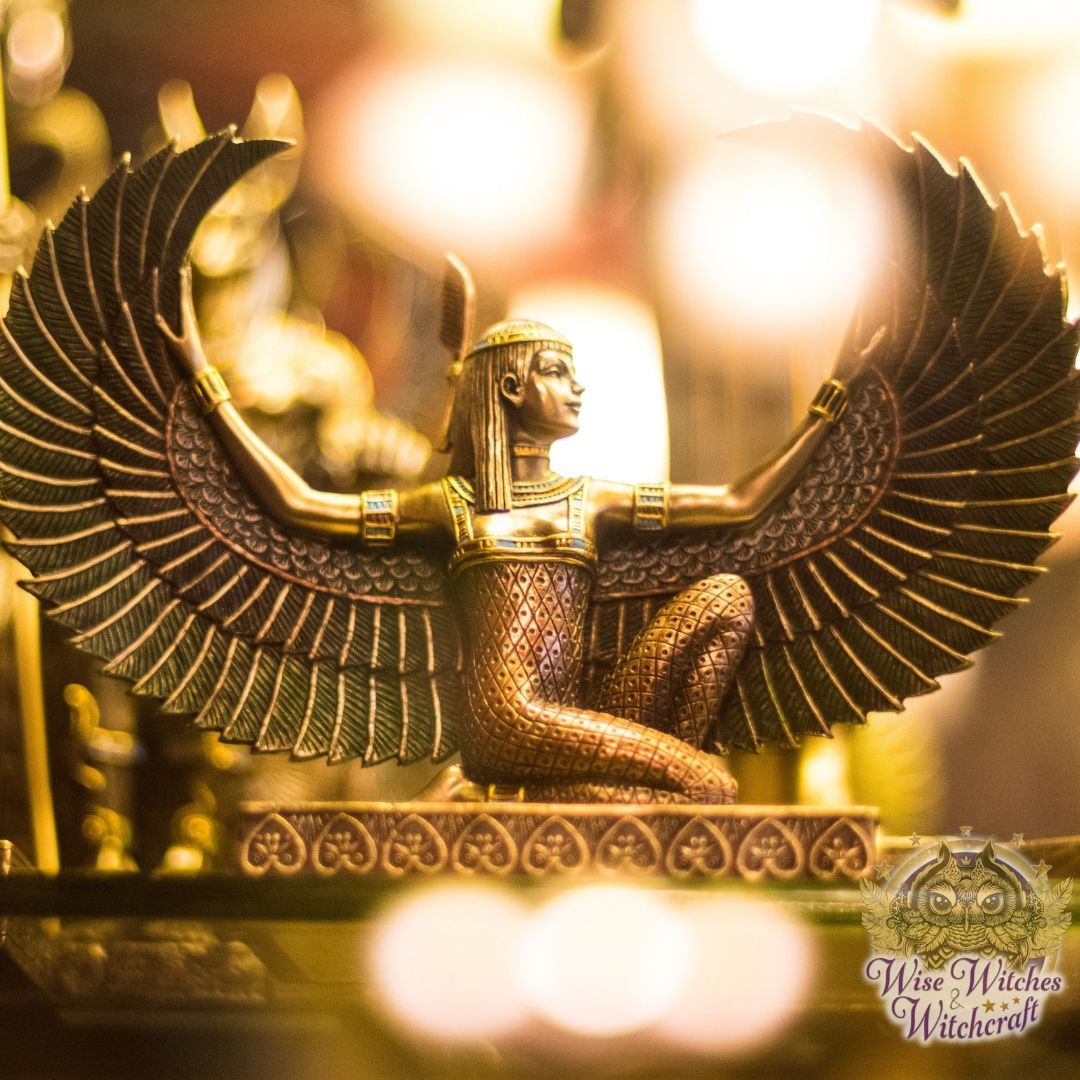 "I, Isis, am all that has been, that is or shall be; no mortal man hath ever me unveiled."
– Inscription at the Temple in Sais
In looking at Gods and Goddesses from all over the world, Isis (Aset, Ese) is one of the most complete figures. She didn't start out lofty, however. Isis was rather an obscure figure without so much as a temple. Nonetheless, her followers grew and moved into far-ranging areas, including Rome. Even today, Witches and other magical practitioners look to her as a faithful patronness.
Isis in the Ancient Egyptian Culture: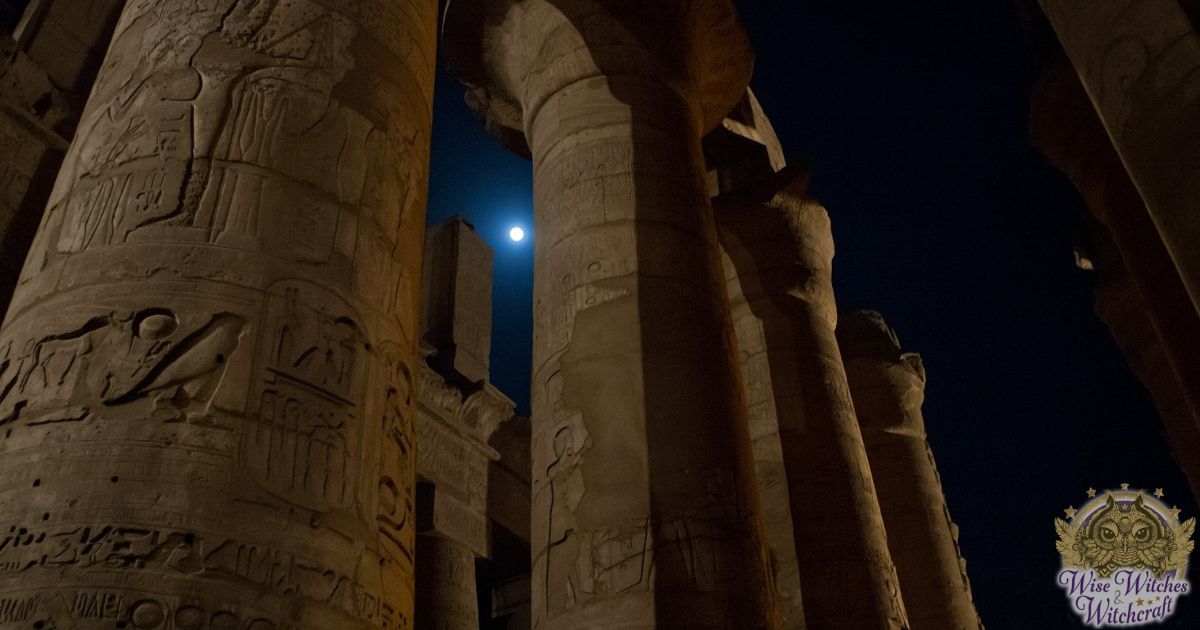 Isis' name means "throne," so it is not surprising to see her linked with the Egyptian leadership. Art shows her as a woman with a solar disk or cow's horns adoring her head. Historians tell us that Priests in Heliopolis devoted to the Sun God Ra played a hand in her rich myths. They said that Isis was born of the Earth God (Geb) and the Sky Goddess (Nut). She also was the sister to Osiris, who she eventually married.
Isis was a good wife and also a good role model. She took on the tasks of teaching Egyptians baking, weaving and brewing beer (an art for which they would become famous in time). In true classic form, the story of Isis and Osiris was riddled with tragedy and eventually, her beloved king ruled the undead as a mummy.
As a mother, Isis appears as a cool parent when all was right with the world and involved parent when things went wrong: This was not a lady to be scorned. She would do everything to protect her son, which is why she became known for her protective characteristics. Isis was also quite adept in magical arts and healing.
Goddess Isis Titles and Abilities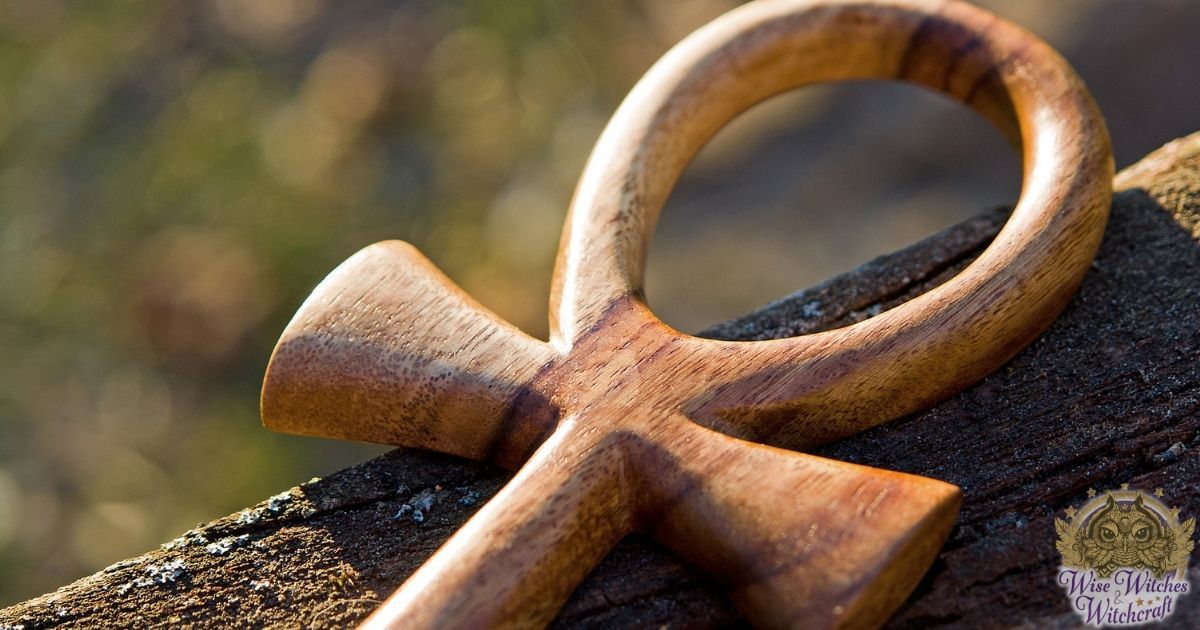 Some divine figures are pretty much one note. They oversee a certain art, protect children, etc. but really that's their entire focus: This is not true with Isis. She is called:
The Mother of God
The All Goddess
She of Countless Names
Unconquered Isis
The Queen of Heaven
The Maker of Sunrise and (perhaps most stunningly)
The Queen of all Gods
These designations may explain how Her temple at Philae became a religious center for Nubians and Egyptians, and certainly a point for travelers and merchants. By the time this temple was in full swing Isis' power was supreme. She was greater than any other Deity, protecting Egypt and presiding over Fate.
When the Greeks came on the scene, many of the attributes of Isis were those assimilated from the Greek myths. Now there were claims that Isis invented marriage, was the embodiment of the full Sacred Feminine and even protected ships at sea!
Names for the Goddess Isis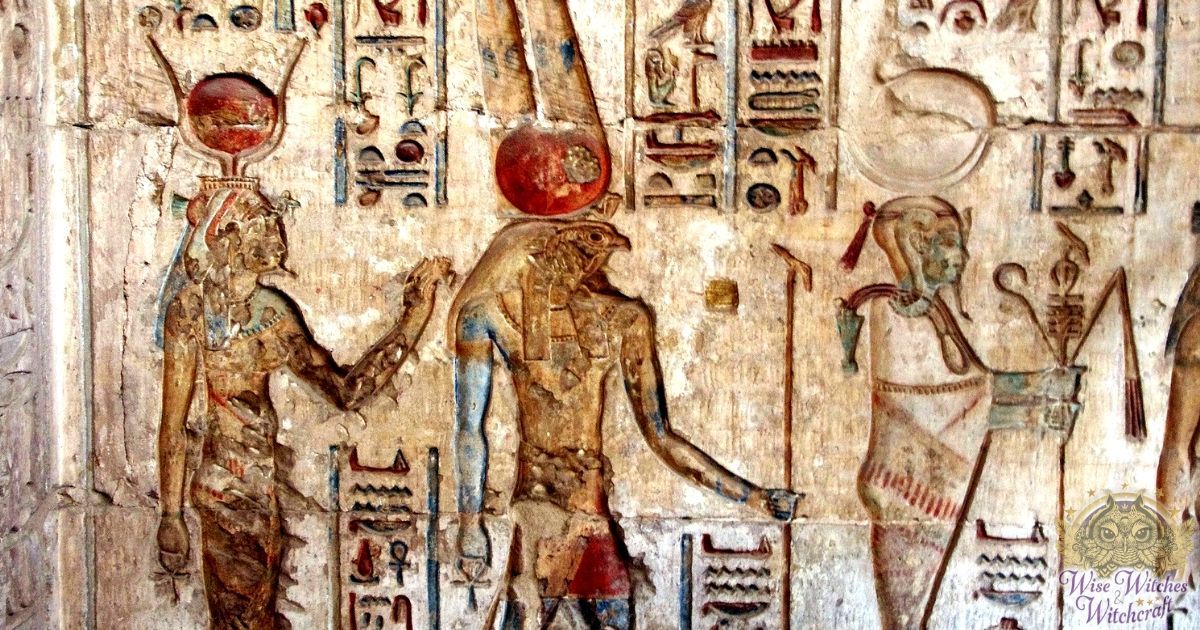 When we consider multi-faceted divine figures, Isis is like a Rubik's cube. She became a Goddess for many women, especially those hoping to conceive. For mages, She had tremendous magical power. With this type of reputation in mind, it's not surprising to find Egyptian writings giving different names to specific aspects of Isis. These include:
Ament: An underworld facet of Isis who guided the dead to Osiris
Ankhet: A fertility aspect not only for people but also the land
Kekhet: A Goddess of cultivation
Khut: A light-bringer who blesses each New Year
Renent: A harvest Goddess
Satis: An attribute who oversaw the Nile's flood cycle, essential to local farming
Usert: An Earth Goddess
There are dozens more, but you get the idea. Isis touched every part of Ancient Egyptian life in some manner.
Isis: Attributes & Characteristics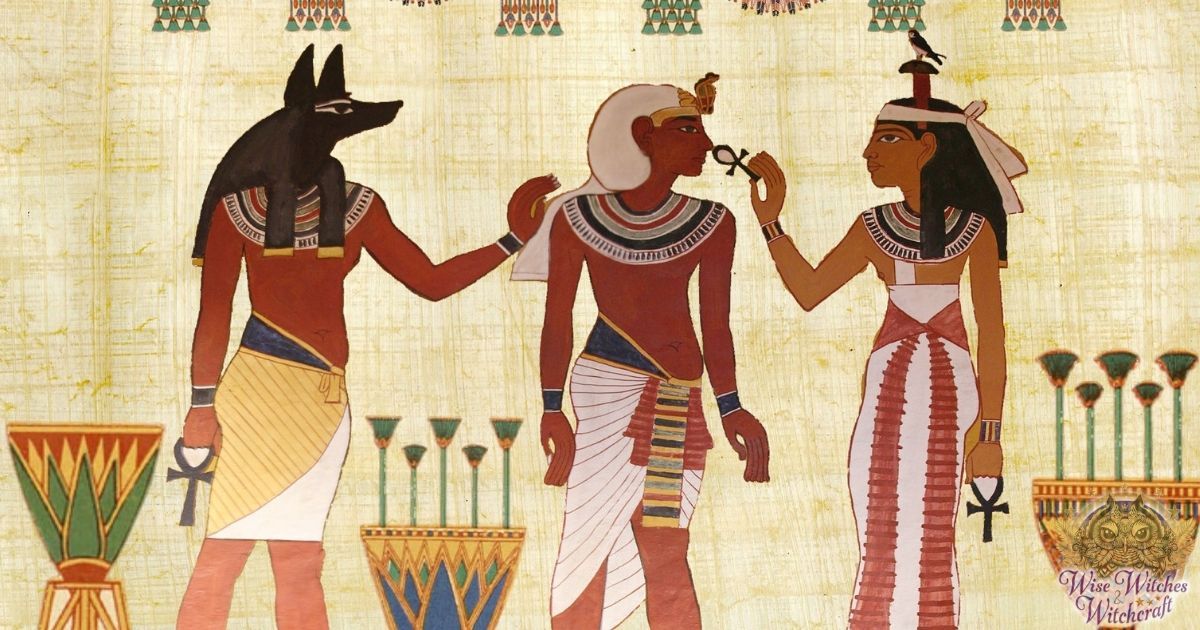 For everyday folk, Isis didn't have to have other specific names for veneration. Rather they thought of this Goddes in terms of what she could do or those matters she oversaw.
Afterlife Assistant:
Isis restored the souls of humans and acted as a mother figure to the dead, protecting them and nourishing them. In some instances, she's portrayed as welcoming a soul into the afterlife.
Goddess of Magic and Wisdom
Over and over Egyptian writings praise Isis' magical powers and her cunning. Her aptitude was so great that some said she was more resourceful than a million gods put together. It should be noted, however, that her way of using magic was often quite conniving to the point where she used it to boost her son's royal authority.
Mother Goddess:
The myth surrounding Isis and her son Horus to whom she gave birth in the Nile's thickets slowly transformed into Isis becoming the ultimate mother, devoted to her children. In this form, Isis healed the sick, showed compassion particularly toward children and focused heavily on anything that decreased human suffering.
She also played a role of midwife along with several other Egyptian Goddesses, bringing forth Kings who would rule the Middle Kingdom. In this aspect, she oversaw new life and even played a role in future Pharaohs' fates.
Sky Goddess
Stories tie Isis with the Goddess Sopdet the Goddess of Sirius. The Dog Star rises just prior to the annual flooding of the Nial This brought rich soil and fresh greenery. Some say that rain (the Sky Nial) represented Isis' tears or Osiris. Ptolemaic inscriptions call her the Lady of Heaven. In this aspect, Isis' power radiates throughout the land giving her power over all nations, as well as dominion over the cosmos itself. This romantic image may be why Greeks living in Egypt called her the "Essence of all Gods." Talk about hefty responsibility!
Isis Imagery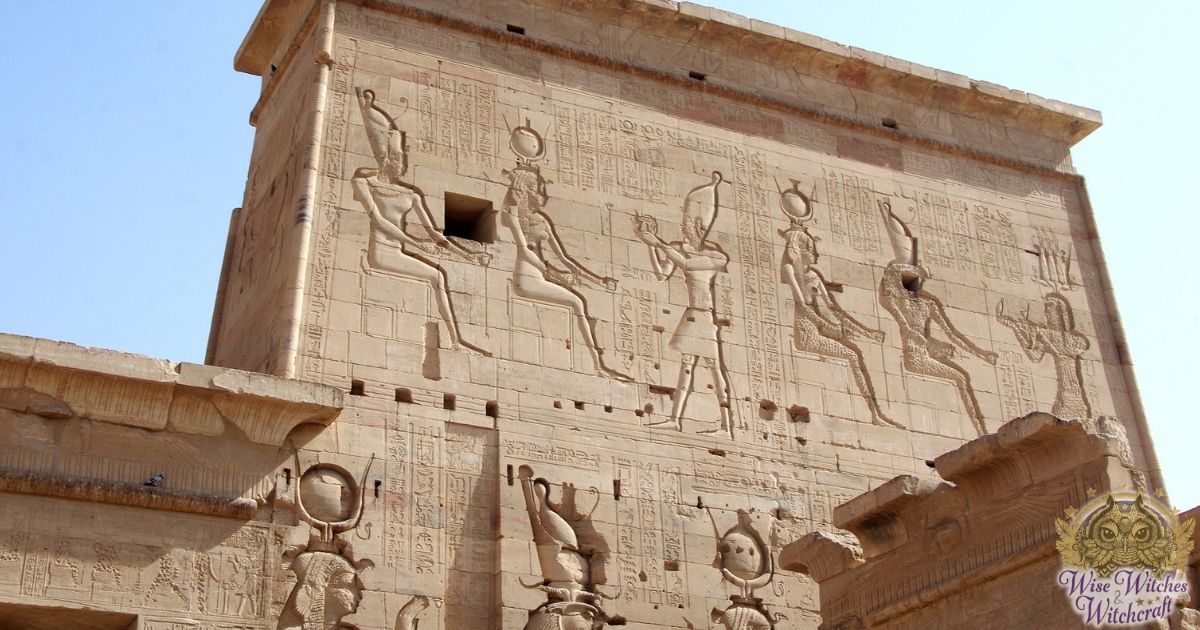 The art of Egypt usually shows Isis wearing a sheath dress, holding an ankh and papyrus, and wearing a headdress that bears her name. It wasn't uncommon to see her featured with Nephthys mourning the death of Osiris together and protecting his sarcophagus. Iconography also depicts her as a cow or scorpion, both of whom are sacred animals to her. In the form of a tree-woman (akin to a Dryad), she would provide water and food to souls passing by.
Later images of Isis show her with a crown of cow horns with a sun disk, or a royal crown with a rearing cobra in front (the snake is also a sacred animal for Isis). Some key markings historians looked for that designated Isis was a star (the Nile's flooding), the knot of Isis that represented life, her sacred animals and/or birds like the dove, hawk and swallow.
During the Ptolemaic era, Greek and Egyptian art mixed and mingled in the way Isis was portrayed particularly in statuary. The Greeks had no trouble likening Isis to Demeter who was eventually adopted into the Egyptian beliefs. There were also obvious parallels between Isis and Aphrodite.
Because of Isis being a friend to humankind who answers petitions, she appears in many types of religious art including votive statues, amulets, and household art.
Festivals Honoring or Commemorating Isis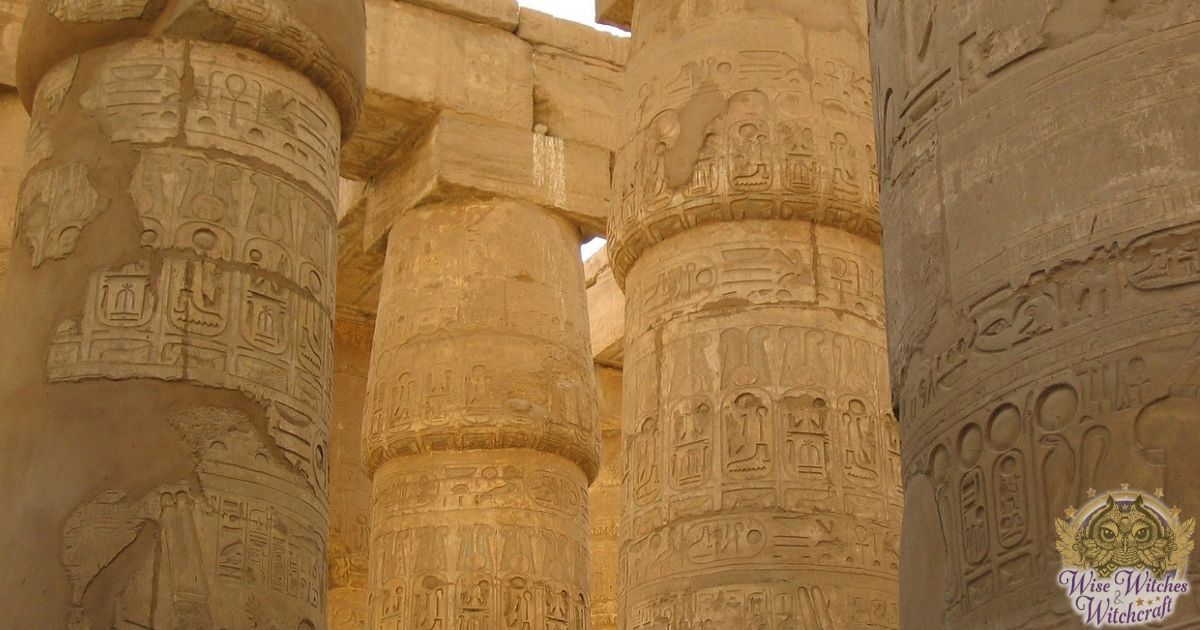 Because she interacted with many other Divine figures in Egypt, Isis often had some role in public festivals. There were, however, some events where she had a stronger presence.
February 5-6: The Feast of Isis that celebrate Isis' effort to heal her son, defeating Set.
March 5: Isis honored as the Goddess of the Moon and the Sea. Boat offerings were a common part of the celebration. The sea was essential for the food supply, and Isis protected boats.
October 28 – November 3: A festival that recounts the story of Osiris' death and Isis' mourning him until she brought him back to life. Osiris became the Lord of the Dead who weighs a sou's worthiness with the Feather of Truth.
December 21-25: Festival of Isis commemorating her giving birth to Horus

.
Growing Popularity
Like many faiths, Isis' popularity improved on the routes of merchants going throughout the Mediterranean ports and Asia Minor. Isis beyond in Italy, Iran, Rome, and beyond. Sometimes she remained as her own figure, while other times she became mixed with familiar local Goddesses whose attributes were similar.
Rome was a particularly odd case. The Romans were picky about what cults they allowed in the Republic. Isis had shrines at Capitoline Hill where they wielded considerable influence. Romans grew wary of this, thinking that peace among the Gods was essential. So her temples were disassembled even tho Isis herself was not banned from the city.
Egyptian Deities and the Family Line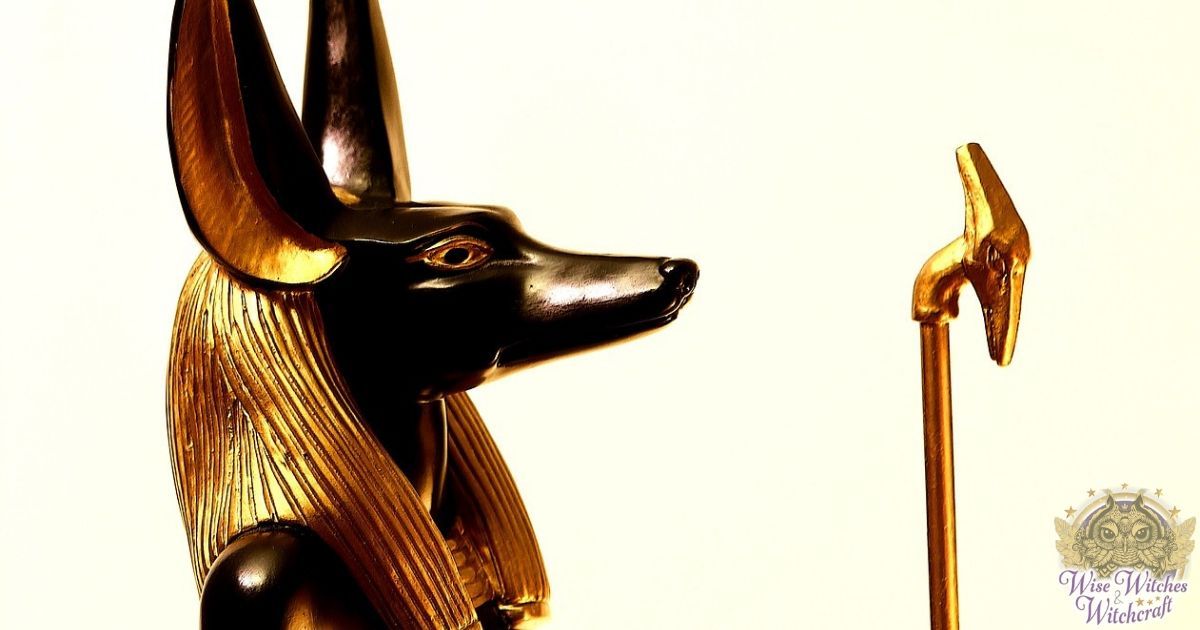 Egyptian mythology is very complex and keeping track of who's who can get tricky since it plays out like a Soap Opera. This list will give you a reference point:
Geb: Isis' father presiding over Earth.
Nut: Isis' mother presiding over sky.
Osiris: Isis' brother and husband presiding over the dead.
Set: Isis' evil brother.
Nephthys: Isis's sister overseeing darkness and death.
Horus: Isis' brother and son overseeing rulers and the right of kingship.
Anubis: Isis' nephew and son overseeing embalming.
Mesthi: Isis' nephew and son who oversees and protects the South.
Hapi: Isis' nephew and son who oversees and protects the North.
Quph-Sennuf: Isis' nephew and son oversees and protects the West.
Tuamutef: Isis' nephew and son who oversees the East.
Isis and Links with Christianity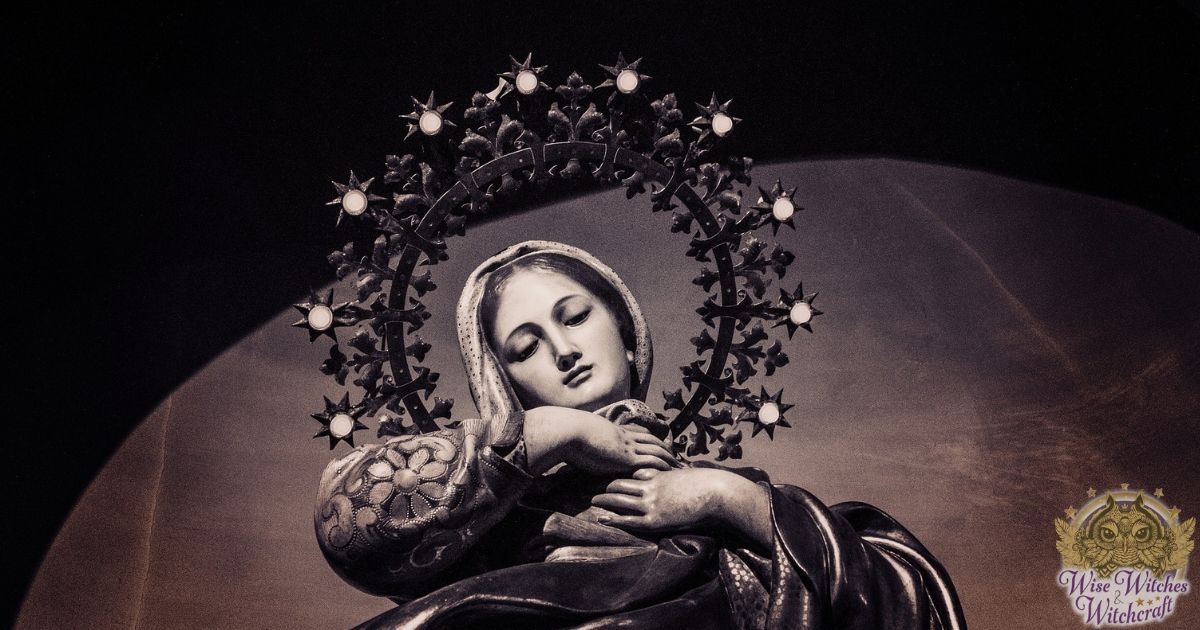 Some historians see parallels between the cult of Isis and some aspects of Christianity that they may have borrowed by contemporary sources. Both had devoted memoirs committed to a prime Deity. They had themes of death and resurrection. Initiation included some form of, and manly of Mary's attributes match those of Isis. Mary bears the name Queen of Heaven just as Isis. Finally, some depictions of Isis show her with Horus in her lap akin to the Nursing Madonna.
Egyptian Astrology: Isis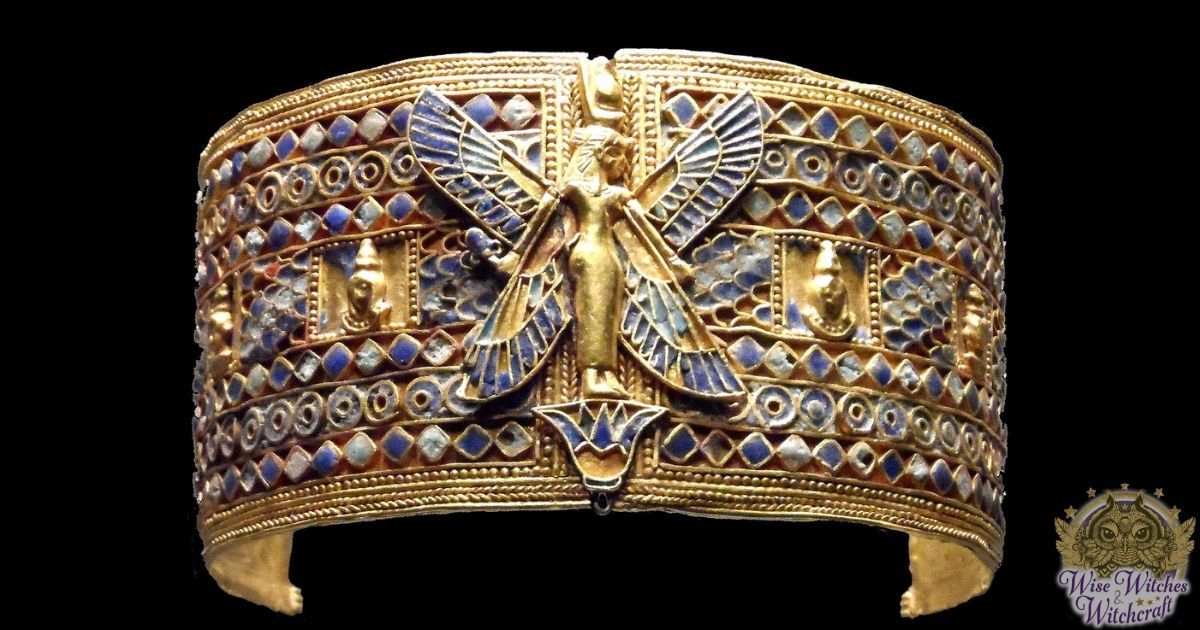 Just as the Celts, Native Americans, and Chinese created their own astrological system, the Egyptians weren't left out in the cold. Isis appears among the celestial array of Zodiac signs along with expected personality traits.
Birth Dates: March 11 – 31, October 18 – 29, December 19 – 31.
Keynotes: Energetic, Aboveboard, Distinguished.
Compatibility: Thoth and Osiris
Zodiac Sign of Isis – Personality Traits:
Overall, Isis is a sign that carries good fortune. People born under Isis are very loving, warm and affectionate. The Isis person knows what they want and how they intend on getting just that. Ambition is a word they know very well, but this draws inspiration from their simple love of life and beauty.
Pleasure is the Isis' sign's middle name. Anything that excites, intrigues and even offers a little danger is on the top of their list. The Isis-born go head-on into their current focus with no remorse no matter the outcome: This makes them excellent lovers, but they may put you on an impossible pedestal. Some prefer solitary living to figuring out the idiosyncrasies of others.
Isis men are proud and fully intent on doing things HIS way. That can be frustrating to those in his circle, but that balances out with a remarkable sense of charity. Generosity is not an issue for the Isis man, and he will give without expectation.
The Isis woman is the type of person you want for a good advisor. She's smart, charming and often quite wise. Mind you, the demands of others can wear on her. Idealism is one of her attributes and struggles. Many times the Isis woman aims too high and falls flat into disappointment.
Isis Today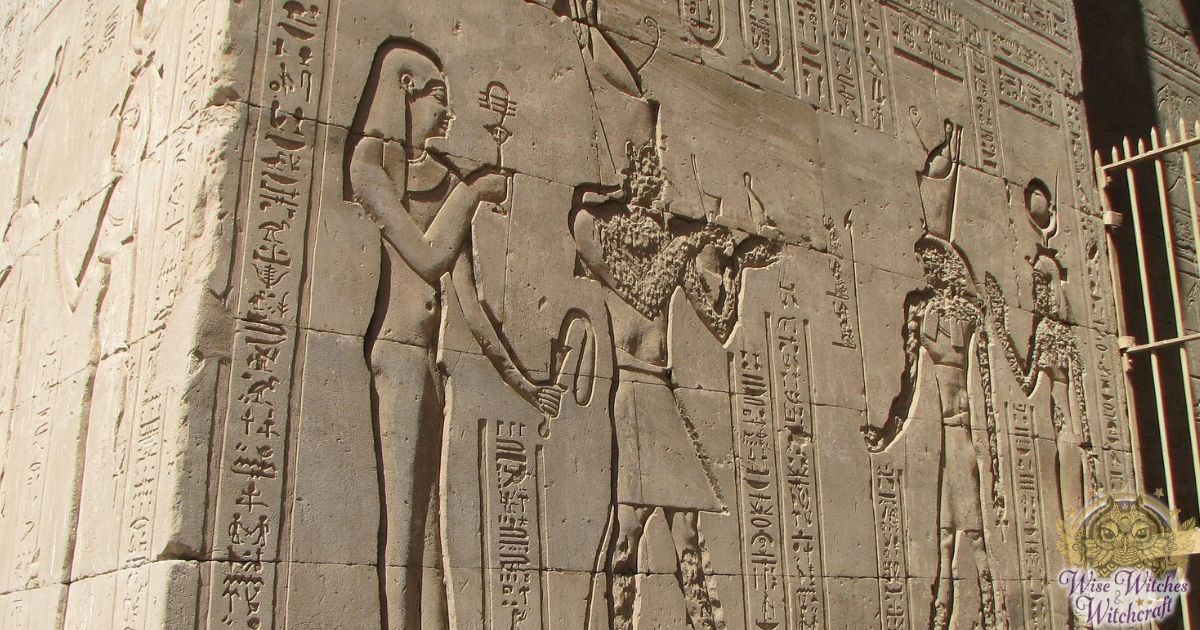 We continue to find Isis among various esoteric belief systems as an all-encompassing figure. The Church of the Eternal Source, the Order of the Golden Dawn and Dianic Wicca are three examples. And of course, we have Solitary Practitioners who may choose Isis as a patroness who becomes a teacher, guide and partner in magical workings.
In Neo-Pagan circles Isis has various correspondences that may be utilized in her worship. These include:
Color: Silver or white (candles, altar clothes, robes, etc)
Crystals and Sacred Minerals: Bloodstone, gold
Element: Water (a miniature boat is ideal)
Herbs: Myrrh, fig or vervain
Planetary association: The moon
Western Zodiac Sign: Virgo. Alternatively Cancer since Sirius is part of that constellation
There is something splendid about Ancient Egypt and the wonders they created. While life for many was harsh, we have been left with monuments like the pyramids to ponder. In Egyptian life, Isis, like the other Gods and Goddesses, played a role in cultural thought and achievement. We will be exploring more of these Beings from Egypt in this series.